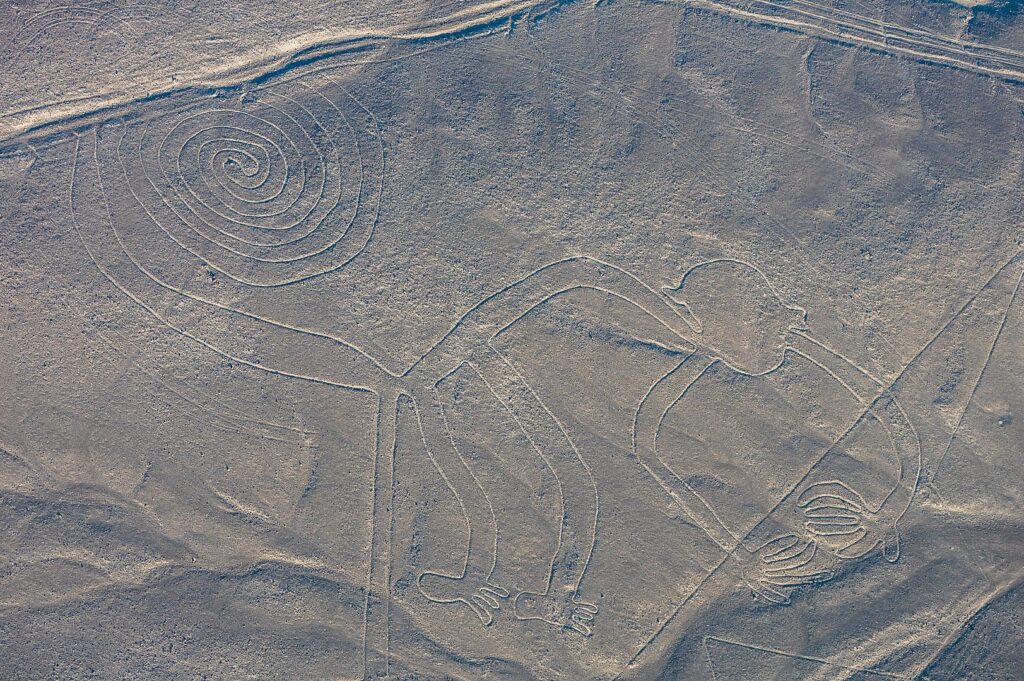 Debunking Archaeological Conspiracy Theories
You must have heard about the field of archaeology, which generally involves the study of human culture and civilizations and the changes that take place over time. In practice, the field involves the systematic recovery and investigation of ancient artifacts, structures, and objects of human descent, and the empirical analysis of past human activities.
Most of us think that the field revolves around discovering objects and artifacts, but that isn't it. Archaeology isn't just about the object that is being discovered. It is not about an artifact. Archaeology is all about discovering the history behind every artifact, the story of the people that created, maintained, or cared for it. If no context or history exists, the objects and artifacts mean nothing.
The right instruments have not always been at the disposal of archaeologists and scientists. Myths are a common phenomenon in archaeological history and vary from attaching the wrong date to a particular item or place to having faith in the presence of entire groups of people that never existed. Most of us find these conspiracy theories absolutely absurd. But not all of us are sane.
Let's look at some of the most biding conspiracy theories in the field of archaeology.
The belief that in the ancient past, extraterrestrial life visited the Earth and either shaped or guided the evolution of human societies is possibly the biggest conspiracy theory out there. This conspiracy theory dates back to the 20th century and is prevalent in science fiction. Through a massive influx of books, comics, publications, and TV shows like "Ancient Aliens," the theory has attracted a lot of attention in recent years.
However, scientific evidence does not validate these conspiracy theories, but these conspiracy theories have still become much popular. The Great Pyramids of Egypt serve as a great example. Researchers and archaeologists have explicitly demonstrated how all these designs fit into a larger pattern of small concrete structures. The construction technology is amazing, but to describe it, we do not have to reference extraterrestrials.
The fact that scientists are not yet certain as to how the pyramids were constructed by the Egyptians, and particularly how they managed to complete these vast structures so efficiently, but there is enough proof that all these pyramids are the product of many earthly hands.
Nazca Lines
Over 800 long, white and straight lines are carved into the Peruvian desert on a high and dry plateau some 200 miles southeast of Lima, seemingly at random. They are accompanied by 300 geometrical shapes and 70 figures of animals, including a monkey, hummingbird, and a spider. The longest line runs like an arrow straight for miles. The largest lines and figures range almost 1,200 feet wide and are clearly visible from the air. Scientists believe that these Nazca lines are about one thousand years old. These drawings are frequently cited as one of the best examples of alien brilliance on Earth due to the age, scale, visibility, and enigmatic nature.
Otherwise, how would ancient people with no flying technology have been able to produce these massive patterns? How? Why? It turns out that the answer to these questions is pretty simple. These cryptic patterns, called geoglyphs, were created by scraping the rust-colored surface of the stones and revealing the underlying lighter white sand. Previously, the patterns were thought to be associated with celestial bodies or solstices, but current findings indicate that the Nazca lines refer to water and fertility-related ceremonial sites. The forms are visible from surrounding valleys and from the air.
Stonehenge
Throughout the course of history, the confusion regarding Stonehenge has contributed to many conspiracy theories varying from strange to supernatural. One of the strangest theories is that it is a primitive symbol of sex intended to represent a woman's vagina. Gynecologist Anthony Perks has previously written regarding this idea in The Guardian. He said that there was an idea of a great queen or a great mother of Earth in the medieval era. Stonehenge could reflect the gap through which Mother Earth or the queen gave life to the living organisms like animals and plants, which were necessary components for the survival of ancient people.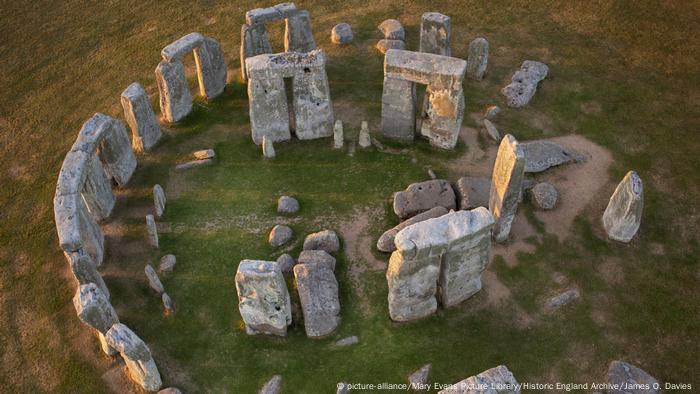 Megalodon
According to some conspiracy theorists, the subject of the latest blockbuster movie, The Meg, still exists. The extinct creature megalodon was apparently able to avoid detection for centuries successfully, and it is believed that it died about 2.6 million years ago. However, some strange clips posted on the internet have sparked theories that the creature still lives. A video alluded to by the Daily Star emerged in 2016, which seemed to show a massive shark searching the sea. The video was posted on the internet in 2016, but it re-emerged on the internet after the release of a recent Jason Statham movie 'The Meg.'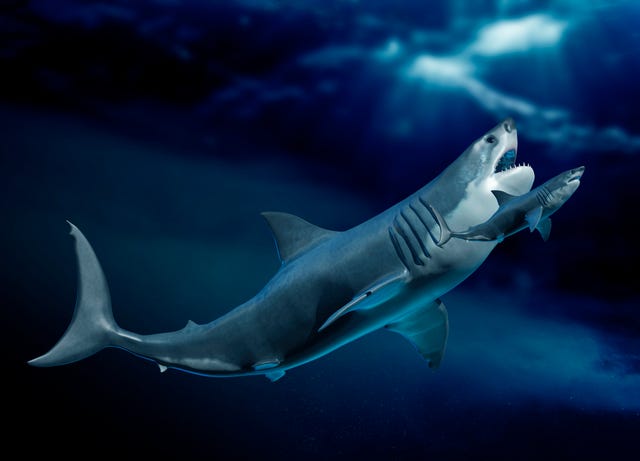 Hitler's Antarctic
There are many conspiracy theories surrounding Hitler and Nazis, such as Hitler's secret operation in the Antarctic. Some sources claim that Hitler sent his troops to the Antarctic in the 1930s and discovered alien technology, a large network of caves, and tunnels and soon established their small town sized base there. Some sources also claim that after the war ended, Hitler escaped to the Antarctic.
In the late 30s, a German team undertook an excavation in the Antarctic, but they did not go there in order to create a secret base. They went there to find ways of developing the German whaling business. They did not find any alien technology there. This is all irrational talk.
Ancient Hieroglyphs
Some theorists think that hieroglyphs are proof that ancient People used equipment and technology from the future. In the Temple of Dendera, there are some 4,000-year-old wall inscriptions that theorists believe show Egyptians using electricity. Some conspiracy theorists bizarrely think that time travelers traveled to the past in order to deliver electricity secrets to these ancient people.
The conspiracists believe that a huge light bulb is the entity that has been portrayed in the temple since it is translucent, involves a cord, is three-dimensional, and is inserted into an object that seems to be a battery. Subsequent analyses have shown that the system portrayed in the inscriptions was capable of producing electricity in principle, or the people at that time were trying to learn how to produce electricity.
Nobody knows the purpose for which that device may have been used, but it throws some light on the possibility that even before the invention of electric light by Humphry Davy in 1802, ancient people may have been trying to learn about electricity. But the theory that it was time travelers that delivered knowledge about electricity to these people is wrong since that kind of technology hasn't been developed to this day.
Masking the reality
Another popular belief is that professional explorers and archaeologists themselves deliberately obscure the reality of history. People accuse them of being a part of a massive cover-up or scheme. Through shows such as The "X-Files," this belief pops up time and again in pop culture. In fact, archaeologists love to test and re-test each other's theories about history utilizing modern evidence and findings, which is what moves scientific knowledge ahead.
There is a truly long history of conspiracy theories like these. First, as is shown by the countless books and Television programs that keep making headlines, there is a lot of cash to be gained by spreading unscientific theories to the population. A lot of these theories are often related to nationalism and different sorts of ideologies and cultures of groups. People sometimes say that their predecessors were the first to come to a new territory or create any superior equipment or technology, arguments that were even used to justify violence and intrusion.
All of us should thank God for all the modern technological advances and equipment. Old science has worked miracles to promote level-headed explanations, views, and narratives of people regarding archaeological evidence. But now, we have better technology to explore and apply these narratives and theories in great detail.
Also Read: Uncovering the Secrets of Archaeology with Bibhu Dev Misra
Fizza Kazim is a final year Bachelor's student in Psychology at COMSATS University, Islamabad. An enthusiastic writer and anime painter, she has strongly dedicated herself to bringing mental health awareness and has participated in numerous mental health and illness programs. She has also worked for multiple organizations to promote psychological issues.