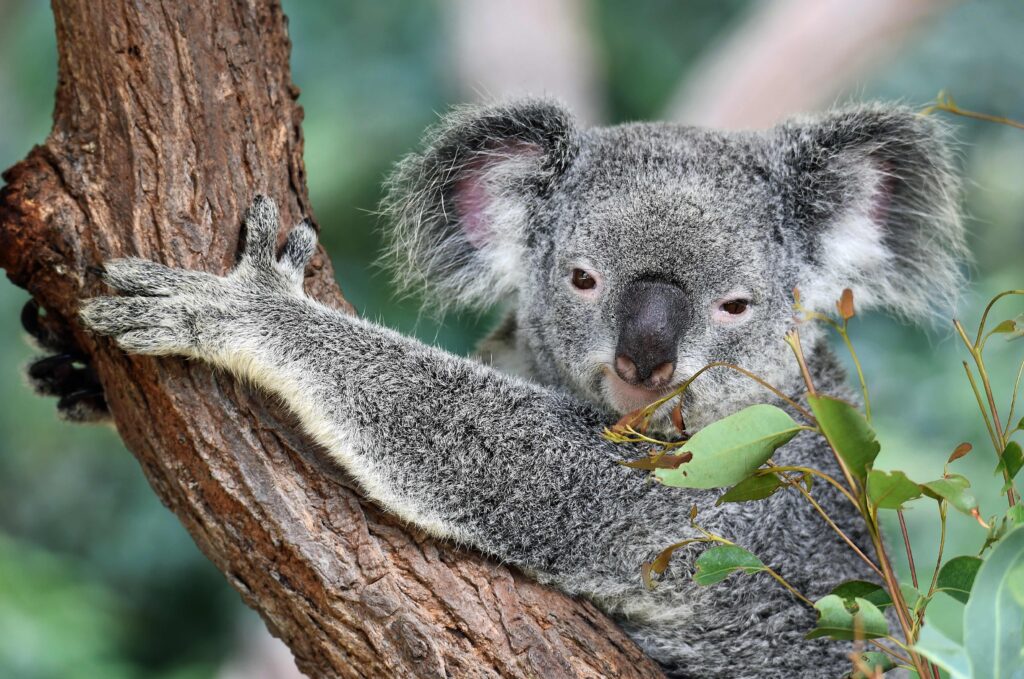 How the Australian wildfires are affecting the Koalas
As the new decade arrived, everyone raised their hopes for a better future, a better world, a better life. But just when it started to unfold, we saw some big catastrophes and incidents that tipped it towards a bad start. One such devastating event was the Australian wildfires.
These bushfires started last June at a mild rate, but only at the beginning of this year did we fully grasp the horror of it. Not only is it destroying the lands, but it is also brutally ravaging the habitats of millions of animals that are a part and pride of the Australian region. One such species that have been affected at large is the Koalas. The Australian native usually found in the coastal areas of the southern and eastern parts is easily recognizable in the region.
Unfortunately, for the past few months, the internet is exploding with the horrible footages that show these Koalas searching for water or the damages on their body incurred by the wildfires. One video in particular that gained the sympathy of many was of a woman saving a Koala form the fire and then taking her shirt off to protect it from the heat and clean its wounds. To make sense of how it all came to such a low point, we first need to learn how it all initially began.
The beginning of wild vs. wild
Bushfires are quite frequent in Australia and usually start in the mid-year during the hot summers. But the bushfires of this season were record-breaking and have caused high temperatures and droughts. As mentioned, the wildfires began in June 2019 through natural processes of lightning, etc., (although it should be noted that they are also started on purpose at times, not confirmed in this case). The severity gradually increased to a point where it became tough to control, despite the considerable amount of efforts put in by the firefighters and the Australian government. In September, the fires reached and drastically affected the different areas in the state of New South Wales. Many acres of land and towns perished along the way. Two months later, there was a declaration of fire danger in Greater Sydney. During this time, there was much controversy due to some political decisions on the issue as well.
Recently, the government revised the land area number damaged by these events. Around 46.03 million acres of land have been destroyed, and more is burning. The forests housed various species of animals, and the ecologists have given an approximate number to those that have lost their lives, which adds up to a staggering 1 billion!
Koalas' fight for survival
Koalas are just one of the several precious animals that have been gravely affected by these wildfires. In December, the environment minister of the country declared that around 30% of Koalas in New South Wales might have been killed because of the loss and damage to their habitat. Earlier, many reports also claimed that they were 'functionally extinct' in the region, but that comment has since been withdrawn and labeled as incorrect. Though, it is to be noted that Koalas are still mainly under threat.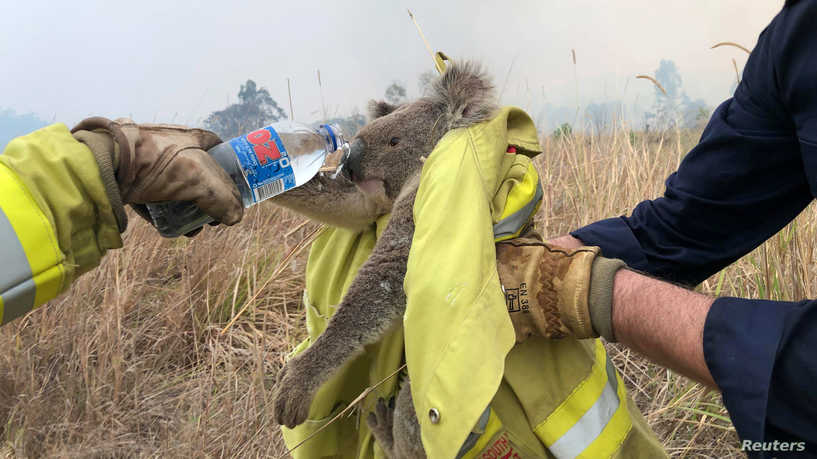 Several reports have been released which contain accounts of the firefighters who shared the dreadful scenes they witnessed during their battle with the fires. Volunteers have also shared images of the animals taken during the rescue operation. These images and videos have generated a worldwide response of sympathy and horror. These include videos that feature thirsty Koalas on the roads searching for water and drinking from the bottles of cyclists and have garnered millions of views on the online platforms. Koalas are out on the roads (literally) because they are weak from the effects of the fires, and their destroyed habitat offers them no protection at all. A positive outcome from all of this was a boost in the donation campaigns targeted towards their rescue. Animal charities are also searching for and taking care of injured Koalas as much as they can. An animal rescuing organization Humane Society International (HSI), says that they are treating more than 200 Koalas on Kangaroo Island.
For Australia, Koalas are more than just native animals. They are an icon and a feature that helps in recognition of this land. The natives feel a special connection also because of its baby-like features and promotion in pop culture. The only other animal associated that widely is the kangaroo, which is, of course, just as severely affected by the wildfires as the Koalas. And conservationists are warning about even more dangerous effects on other types of animals, saying that there is a possibility they might be completely wiped out. However, there is yet no way to confirm as the fires are still raging.
According to a study, Koala has a high economic value, and its tourism brings billions in revenue to the Australian economy. But these wildfires may change the scene now. It may alter the reality, which shows that now they are no more to be celebrated but to be conserved and protected. Not only that, but climate change is also a factor that can be attributed as a threat to the Koalas. Their eucalyptus diet can also pose a problem and has already shown how vulnerable it makes them to the effects of the fire.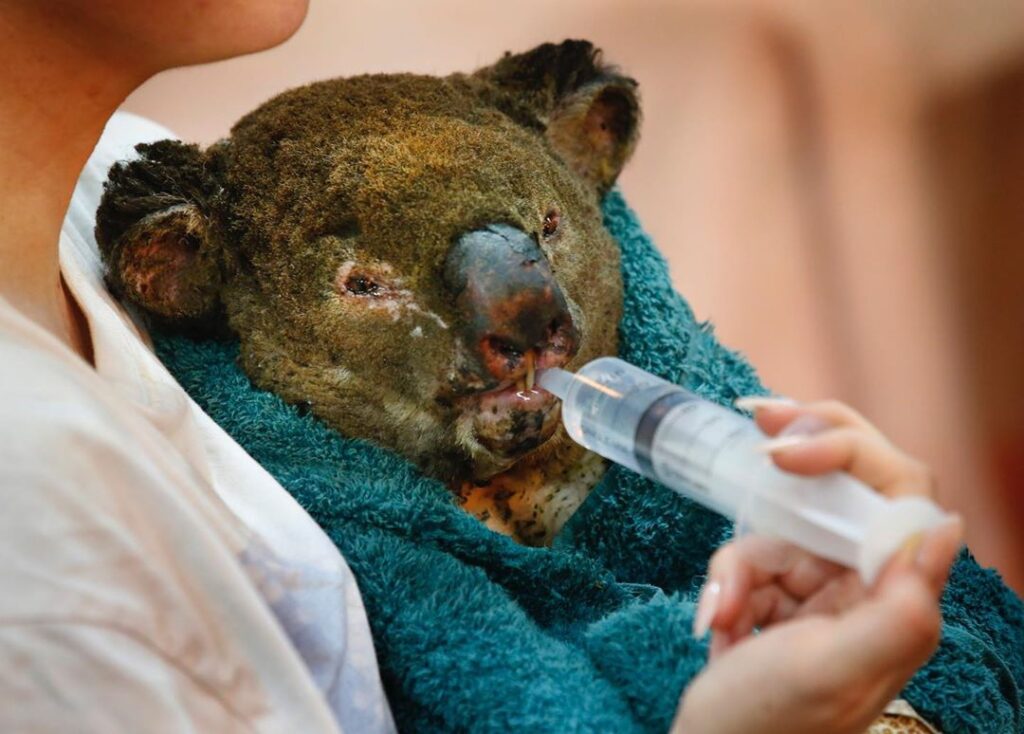 Fixing the damage
Even though the conditions in the natural habitats are deplorable for now, there has been an emergence of several incredible efforts to protect animals and help the firefighter teams. One such fundraiser is the GoFundMe campaign for Port Macquarie Koala Hospital, which has become one of the most successful GoFundMe ever in Australia (the amount raised as of now is A$7,618,500).
Koala tourism is likely to continue, unfortunately, even if the species is at a threat. One of the reasons is because it is associated with those animals who are kept in captivity. But for its long-term survival, it will all depend upon the decisions and policies of the Australian government, especially on climate change, forest clearing, management of unexpected disasters like these wildfires.
Even though there have been some extreme weather changes in the country and heavy rainfall and storms have descended in parts, there is still a lot to be done to counter the problems after estimating the loss. Stability is yet to be achieved in this battle of wildfires vs. wildlife. We can hope and pray that Koalas and all the other affected wildlife are able to survive this fight, and the aftermath may not be downright gloomy. Although it may not be entirely in our control, we can still try to help as much as we can and reduce our carbon footprint and save nature and protect it to avoid any such unfortunate events and damages from happening in the future.
Also Read: Out of control Australian wildfires draws worldwide reactions
Maham Maqsood is the Managing Editor at Scientia Pakistan. She has done her Bachelors from Quaid-i-Azam University in Biochemistry. An avid reader and a freelance writer, Maham has worked for several organizations including Globalizon and MIT Technology Review Pakistan.