Women in AI— Breaking the Glass Ceilings
The workforce in AI is male-dominant, with only 20% of employees in technical roles at significant machine learning companies being women.
Women face hurdles and hindrances in Science, Technology, Engineering and Mathematics (STEM). These hurdles can be their family responsibilities, especially after marriage, as it becomes almost impossible for women to continue their careers. Science and Technology need more attention and dedication as compared to other fields. It is challenging for women to focus on progressing in science fields with family and kids.
Nonetheless, if we consider Artificial Intelligence, according to UNESCO, only 26% of women are working in data science globally, out of which 12% are AI experts and only 6% are software developers.
As an AI engineer, I have highlighted a few reasons and challenges in this article that women face in STEM fields. I observed that regardless of the support from the family, co-workers also need to accept the fact that women can also do technical and maintenance jobs. People at workplaces have a low tolerance level for females and hardly rely on women for specialised tasks. Due to the stereotypical mindset, they never trust women to lead prominent projects in IT.
Influential Women in AI and Emerging Technologies
Despite the gender gap, several women have significantly contributed to AI and related fields. Some of these influential women include:
Fei-Fei Li
Fei-Fei Li is an American computer scientist born in China and is known for establishing ImageNet, the dataset that enabled rapid advances in computer vision in the 2010s.
She is also the Stanford Institute for Human-Centered Artificial Intelligence (HAI) co-director. Li's research expanded to AI and Healthcare, collaborating closely with Stanford. She has helped take AI into a new age by fostering diversity, inclusivity, and human values.
Li is constantly working towards increasing the number of women and people from different ethnic backgrounds in AI. She co-founded AI4ALL, a nonprofit organization focused on diversity and inclusion, to educate the next generation of AI technologists, thinkers, and leaders through human-centred AI principles.
Cynthia Breazeal
Cynthia Breazeal is an American robotics scientist and entrepreneur. She is the founder and Chief Scientist of Jibo Inc., a company that develops social robots for home and healthcare applications. Breazeal's Personal Robots group at MIT has also done several design projects and publications regarding social robots, covering topics such as education, psychology, personalization, and telepresence. Social robots developed in Breazeal's Personal Robots group include Autom, a robot diet and exercise coach.
Regina Barzilay
Regina Barzilay is a professor at MIT's Computer Science and Artificial Intelligence Laboratory (CSAIL) and a leading researcher in natural language processing and machine learning with healthcare and drug discovery applications. Her research focuses on developing deep learning models that can transfer annotations across domains and languages, learn from a few annotated examples using supplementary data sources, and use human-provided rationales to constrain model structure.
For her doctoral dissertation at Columbia University, she led the development of Newsblaster, which recognized stories from different news sources as being about the same essential subject and then paraphrased elements from the sagas to create a summary. In computational linguistics, Barzilay developed algorithms that learned annotations from common languages (i.e. English) to analyse less understood languages.
Chelsea Finn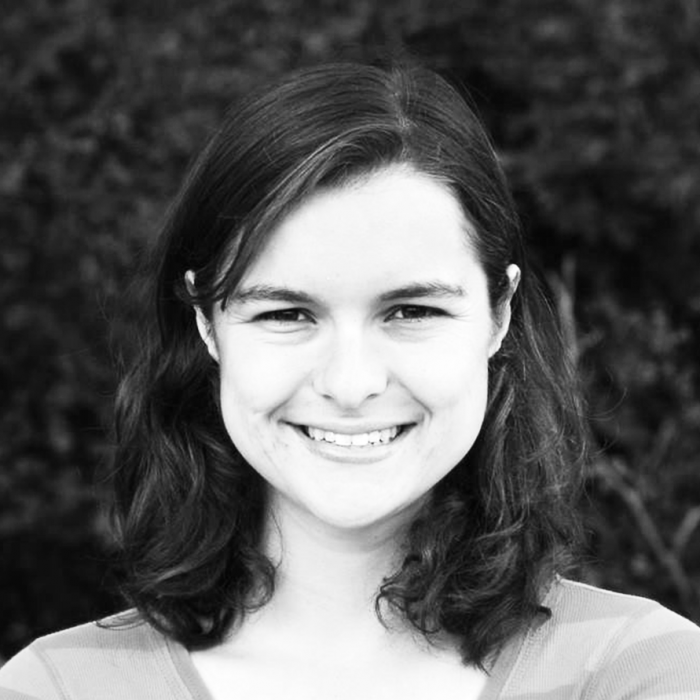 Chelsea Finn is a computer scientist and Assistant Professor at Stanford University, known for her work in meta-learning, robotics, and reinforcement learning.
Her work lies at the intersection of machine learning and robotic control, including end-to-end learning of visual perception and robotic manipulation skills, deep reinforcement learning of general skills from autonomously collected experience, and meta-learning algorithms that can enable fast understanding of new concepts and behaviours.
Timnit Gebru
Timnit Gebru is a former Google AI researcher and a prominent advocate for diversity and ethics in AI, focusing on AI systems' potential biases and societal impacts. Gebru co-founded the Black in AI affinity group, which aims to increase the presence and visibility of Black researchers in AI.
She is known for co-authoring a groundbreaking paper that showed facial recognition to be less accurate at identifying women and people of colour, which means its use can end up discriminating against them. Gebru has been voicing concerns about fairness in AI and the field's lack of diversity in recent years.
Kristin Graham
Kristin is one of those women – an entrepreneur who has designed a software application called Dossy, named after her late grandmother. Dossy is a purpose-built video-calling tool that aims to quickly connect isolated older people with family members, friends, and community volunteers.
The app uses a streamlined video calling process with a simplified user interface that is easy for older people without experience using digital technology.
Professor Felicity Baker
Professor Felicity Baker is a music therapist and academic who is the Associate Dean of Research for the Faculty of Fine Arts and Music at the University of Melbourne. She is the Director of International Research Partnerships for the Creative Arts and Music Therapy Research Unit. Her research focuses on music therapy interventions for dementia, neurorehabilitation, songwriting, and voice work.
She is leading a study on the effects of music therapy on sufferers of depression and symptoms of dementia living in residential aged care facilities. Her colleagues, who are researchers at the University of Melbourne, are collaborating with researchers in artificial intelligence to create an AI-based tool that will use music to help tackle agitation and distress associated with dementia.
Dr Wafa Johal
Dr. Wafa Johal, one of the DECRA fellows, is an expert in human-robot interaction, developing unique interfaces to make autonomous assembly robots accessible to ordinary users. Dr. Johal is researching innovative communication methods that will allow anyone to train a robot to achieve a manipulation task.
She is a Senior Lecturer at the University of Melbourne and an Adjunct Senior Lecturer at the School of Computer Science and Engineering at the University of New South Wales. Her research aims at creating acceptable and useful assistive robot interactions using social signal sensing, affective and cognitive reasoning, and natural expressivity.
Challenges Women face in AI
Lack of female role models and mentors
Women in AI face a lack of female role models and mentors, which can discourage them from pursuing careers in the field. According to a survey, 57% of women see a lack of role models as a barrier to women entering the industry.
Gender bias in the workplace
Gender bias in the workplace is another challenge that women in AI face. The workforce in AI is male-dominant, with only 20% of employees in technical roles at significant machine learning companies being women. Women report facing four gender biases more than their male colleagues, including the "prove-it-again" bias.
Stereotypes that discourage women from pursuing careers in STEM fields
STEM fields are often viewed as masculine. Teachers and parents often underestimate girls' math abilities starting in preschool. Research suggests that sexual harassment remains a significant problem for women in male-dominated STEM fields.
Overall, addressing these challenges requires a concerted effort from organizations. They must offer development opportunities for female leaders who focus on building the necessary leadership competencies—policymakers and individuals to create a more inclusive and diverse AI industry.
Despite these facts, few companies support and provide women opportunities to practice and progress in software development and AI. Women have proved that they are much more worthy of being given such opportunities to contribute to today's emerging technologies.
Significance of diversity in AI
Diversity in AI is crucial for several reasons. Diverse perspectives and ideas can help develop new technologies that better meet the needs of a broader population. Various teams have proved to perform better, hire better talent, and retain workers more effectively than non-diverse teams.
Moreover, diverse representation in AI research and development can help ensure that AI systems do not perpetuate or exacerbate existing biases and inequalities.
However, we need more diversity in the tech industry. Big technology companies are gradually progressing in supporting women's participation across the career ladder and in technical roles. Moreover, Large global technology firms, on average, reached nearly 33% overall female representation in their workforces and 25% in technical roles in 2022, but still, it is a long way to go.
UNDP firmly believes that women tech founders' tailored support, dedicated acceleration programmes and increased access to capital are needed now. Therefore, they are supporting thousands of women across the globe with flagship programmes such as the Arab Women Innovators Programme or the BOOST Women Innovators Programme in Europe and Central Asia.
Addressing the Gender Gap in AI and Emerging Technologies
Relevant authorities can take several measures to address the gender gap, including:
Encourage more women to pursue STEM education and careers by providing mentorship, scholarships, and support networks.
Promote diversity and inclusion in the workplace, ensuring that women have equal opportunities for career advancement and leadership roles.
Highlight the achievements of women in AI and emerging technologies, showcasing their contributions and inspiring future generations.
Foster collaboration between academia, industry, and government to create policies and initiatives that support gender equality in STEM fields.
Initiatives to Increase Women's Participation in AI
A few initiatives have been taken to increase women's participation in AI and emerging technologies. Which includes:
Women in AI (WAI)
A global platform that intends to strengthen and celebrate women in the AI sector, creating a gender-inclusive AI community. They want all women from the AI field to be on the same page. They conduct online Meetups and lectures so that borders cannot become barriers and women can easily share their experiences and expertise with others.
UNESCO Women 4 Ethical AI Platform
UNESCO has initiated this platform, which gives a unique space for gender equality leaders globally in mainstream technologies to combine their strengths to accomplish a clear goal of applying UNESCO's Recommendation on the Ethics of Artificial Intelligence with a gender lens.
UNESCO is playing a crucial role in the inclusion of women and girls into the field of AI and emerging technologies.
TechWomen
An initiative of the U.S. Department of State's Bureau of Educational and Cultural Affairs. TechWomen supports and connects the next generation of women leaders in STEM from Africa, Central and South Asia, and the Middle East. It provides them with education and training to excel in their careers in STEM and inspire other women in their community.
The 67th session of the United Nations Commission
The session was conducted on the status of women in March this year. Nicola Martin MBCS reports on the role of AI, technology and education in gender equality. She stated,
"For two weeks in March, I had the pleasure of being chosen from over 3,000 applicants as a UN Women UK Official Delegate for the 67th Meeting of The UN Commission for the Status of Women (CSW67)"
The main agenda of the meeting was to encourage individuals from the government and groups to focus on the basic theme of "Innovation and technological change and education in the digital age for accomplishing gender equality and the empowerment of all women and girls."
International Women's Day: Cracking the Code
The world celebrates International Women's Day on March 08 every year. The theme for this year's event was Cracking the Code: Innovation for a gender-equal future. As per the technological needs of these days, it has highlighted the importance of transformative ideas, inclusive technologies and attainable education, which can play an essential role against biasedness and the marginalization of women globally."
Furthermore, this exhibition highlighted nonprofit applications created by women and for women. These apps target various issues that women and girls face daily. These apps cater to strengthening women, educating them about sex and their rights and women's empowerment through offering concrete solutions.
These applications played a crucial role in spreading awareness of the exceptional contributions of women to science, technology and innovation. This way, women showed the immense potential of new technologies to encourage equality and trust.
Conclusion
However, organizations can not ignore the contribution of women in AI. As a diversified environment, it progresses more towards the betterment. Women have brilliantly proved themselves in the STEM field that they can perform and nourish equally as men, but the ratio is still less. If concerned authorities take more initiative to support them, the growth of women in AI will increase.
Therefore, if we follow those steps, the industry can move towards a more diverse and inclusive AI landscape, ensuring that future technologies are developed by and for everyone.
References:
https://en.unesco.org/events/remarkable-women-technology
https://en.unesco.org/galleries/apps-created-women-women
https://pursuit.unimelb.edu.au/articles/the-women-putting-intelligence-in-artificial-intelligence
https://www.un.org/en/un-chronicle/technology-and-gender-equality—bringing-women-and-girls-centre-innovation
https://www.imf.org/en/Blogs/Articles/2018/11/16/blog-Women-Technology-the-Future-of-Work
https://www.bcs.org/articles-opinion-and-research/the-role-of-ai-technology-and-education-in-gender-equality/
https://www.undp.org/blog/girls-redrawing-future-ai
https://www.electronicspecifier.com/news/women-in-tech/57-of-women-see-lack-of-role-models-as-barrier-to-tech
The 5 Biases Pushing Women Out of STEM – Harvard Business Review: https://hbr.org/2015/03/the-5-biases-pushing-women-out-of-stem
Report: Lack of Mentors, Female Role Models: https://campustechnology.com/articles/2017/03/06/report-lack-of-mentors-female-role-models-top-list-of-barriers-facing-women-in-tech.aspx?m=1
Gender and AI: https://www.internationalwomensday.com/Missions/14458/Gender-and-AI-Addressing-bias-in-artificial-intelligence
The Gender Gap in STEM Fields: Students' Career Aspirations – Frontiers: https://www.frontiersin.org/articles/10.3389/feduc.2019.00060
Addressing Gender Bias to Achieve Ethical AI | IPI Global Observatory: https://theglobalobservatory.org/2023/03/gender-bias-ethical-artificial-intelligence/
The STEM Gap: Women and Girls in Science, Technology, Engineering and Mathematics https://www.aauw.org/resources/research/the-stem-gap/
The challenge of gender bias: University of Nevada, Reno: https://www.unr.edu/nevada-today/blogs/2022/the-challenge-of-gender-bias-in-pursuing-stem-careers
Breaking the Bias:https://www.promegaconnections.com/breaking-the-bias-addressing-the-stem-gender-gap/
The power of female mentoring in STEM and engineering: https://wearetechwomen.com/the-power-of-female-mentoring-in-stem-and-engineering/
4 Ways to Address Gender Bias in AI – Harvard Business Review: https://hbr.org/2019/11/4-ways-to-address-gender-bias-in-ai
Underrepresentation of Women in Scientific, Engineering, and Medical Disciplines – NCBI: https://www.ncbi.nlm.nih.gov/books/NBK555386/
Also, Read AI and Consciousness: A Possibility or a Dystopic Dream?
Syeda Ambreen Zafar is a software engineer. She's very keen in space sciences amd astronomy. She mostly writes on Space Science, social issues and conspiracy theories.  She loves to write fictional stories on horror, mystery and suspense.