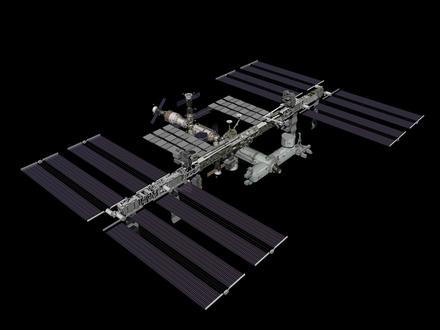 NASA investigating the first allegation of space crime
Crime in space?
Weren't crimes like theft and robbery enough on a single planet of the universe?
No, siree. Humans have a very nasty quality of greed when it comes to material possessions. No matter how much we have, we always seem to crave for more.
It is reported in the BBC News, on 24th August 2019, that an astronaut by the name of Anne McClain tried to access her alienated partner's bank account from the International Space Station. We may be dealing with the first crime committed from space here.
Her spouse, Summer Warden, immediately contacted the authorities and thus, Anne has returned to Earth. Interestingly, she denied any blames of theft and simply stuck to her story of 'checking' on the finances to make sure they were adequate for the expenses of their son.
Ms. McClain had graduated from West Point military academy to secure the post of an Air Force intelligence officer and had devoted 800 hours of her life in combat as an army pilot over Iraq. She was also given the honor of flying for NASA in 2013. Now she had spent 6 months aboard the ISS and was going to participate in the first all-female spacewalk, but destiny did not seem to comply. She was canceled last minute due to minor issues.
Law in Space
The ISS involves 5 space agencies; from the US, Canada, Japan, Russia, and a few other European countries. A legal framework states that all national laws imply to people and possessions in space as well. The criminal in question would be subjected to the law of his own area respectively like a Russian national to the Russian law etc. Laws are also set in place for those who show misconduct in space.
It is obvious that as space exploration and tourism gains popularity, so will the idea of space crime. But for the time being, NASA officials claim to have foreseen no such crimes committed at the ISS.
Source; BBC News, World,' NASA said to be investigating the first allegation of crime in space. 24 August 2019'

Aniqa Mazhar is a graduate of QAU in Biochemistry. She has taught sciences to O levels and is currently planning for her MS in Food Technology. Aniqa's hobbies are reading, watching movies, writing, calligraphy, long walks, and nature photography.