A virtual tour of Taxila Institute of Asian Civilizations
The Taxila Institute of Asian Civilizations was established in 1967 at Quaid-i-Azam University Islamabad in order to become a Center to study the history, culture, and architecture of Asia and the world in a scientific way. The major activities at TIAC include Academics, Field Research, and Publications. The programs offered include MSc archaeology and MPhil/Ph.D. in Asian Studies. The facilities available at the department include the Ahmed Hassan Dani Memorial Library and the Museum of Archaeology and Ethnology.
Wandering around the department, I stumbled upon the library, which is full of books and books on architecture, history, and the sort. In a corner on a table, I find two studious faces buried in thick volumes and simultaneously scribbling notes. I decide to go over and, after introducing myself, asked for some information about the science of Archaeology.
Which program are you two from, and can you share what you study in Archaeology?
Aniqa: We both are from M.Sc. In Archaeology, we study ancient cultures, and our research work depends on material things. When we do a survey or find something at the excavation of an ancient site, we analyze and study our antiques. The underlying purpose of Archaeology is to go through whatever ancient asset we find and then use the information for our present benefits.
In Archaeology, various parts of several fields like Geology, Chemistry, Physics, Sociology, Anthropology, Fine Arts, etc., are integrated. For example, in Chemistry, we study the scientific procedures of preserving antiques and maintaining the various sites we find. We study methods to conserve them.
The two great civilizations in Pakistan include Gandhara, also known as Buddhist, and the Indus. These two civilizations are a great attraction to foreign countries, e.g., the French Mission in the Swat region and others like American, German, etc. They form the basis of their research on our civilizations, and that is how they are gaining popularity.
We also study other civilizations like Greek, Egyptian, Roman, Chinese, Mesopotamian, etc. We perform analysis and compare their advancements with our Indus civilization. The material remains that we find are made up of two types; archaeological artifacts and sources or pieces of writings.
Literary sources include the writings we find, for example, sacred books of Hinduism, Vedas, the Jerok verdicts of King Ashoka in Mardan, Pakistan. These show us the writings and policies of the kings of that time. These have mostly been written on rocks. The Ashokan Rocks are very popular here in Pakistan since they have been engraved with messages and notes.
We also find pottery, usually in pieces. But that's not an issue as we have advanced to the level where we can estimate the measurements and design the whole pot from that single piece. Using analytical techniques in experimental archaeology, we find out about the food that was being eaten at that time. If we find thumbprints on the pottery, we can use genetics to picture the appearance and psyche of the person who ate in that pottery. This technique is not available in Pakistan, though.

Can you give an example of what your thesis work is based upon?
Azizullah: Archaeological sites like Mohenjo Daro and Harappa are common topics for Ph.D. thesis. The exact topic could be 'A comparative analysis of the pottery of Mohenjo Daro and Harappa' or the topic can also be the archaeological survey of a whole specific district. Another example can be exploratory Archaeology, in which we find new sites. We use the data of some previous sites to work, e.g., we go to a remote area of Balochistan and find new sites. Tools of broader level are used, so this is done at MPhil Ph.D. level rather than BS or MSc levels.
Which subfield of your subject do you like the most?
Aniqa: I basically like tourism since it has a lot of scope and space for advancement. We also do religion studies, including major religions of Pakistan, e.g., Sikhism, Hinduism, Jainism, Christianity, Zoroastrianism, etc.
Azizullah: I personally like Numismatics, which is the scientific study of coins. Coins of different periods are studied. They are found during the excavation of any site and need to be first cleaned. Then they are studied to figure out the type of inscription on them and what the inscription might mean. We can figure out many things by this scrutiny, e.g., the religion, the ruler and politics of the era, and the position of the economy from the material of the coin. A strong economy is represented if the coin is gold or silver, and a weaker one if it is copper. We also get to know about that civilization's trading partners if we come across coins belonging to another part of the world there. I find all this very interesting.
Aniqa: Many people ask us whether our own beliefs weaken while studying other religions, but that's not the case. It's actually the opposite. We find flaws while studying other religions, and when we compare them to Islamic beliefs, we find that they make more sense to us and that we are better off than the ancient people in many ways.
They have some false nonsensical myths that may be sacred for them, but they really do not have solid reasoning or background. So, I would say we basically enjoy religious studies, as well as studying civilizations. We also study prehistoric eras like the Stone Age, when humans lived in caves and made their tools out of stone. We enjoy studying all our subjects.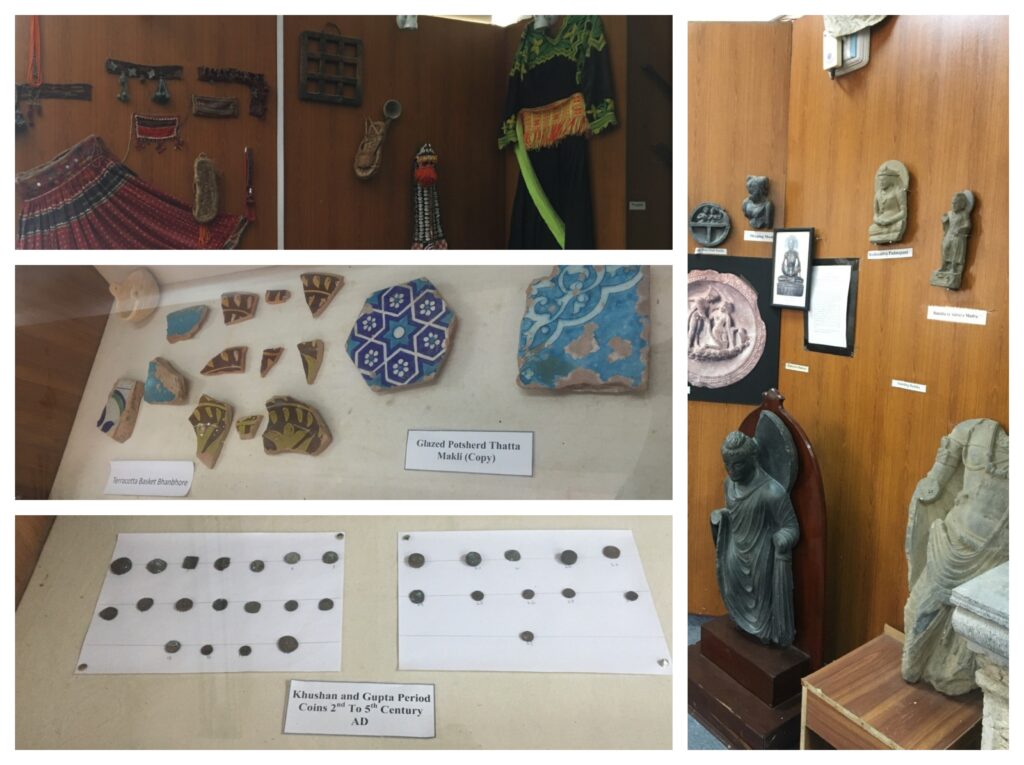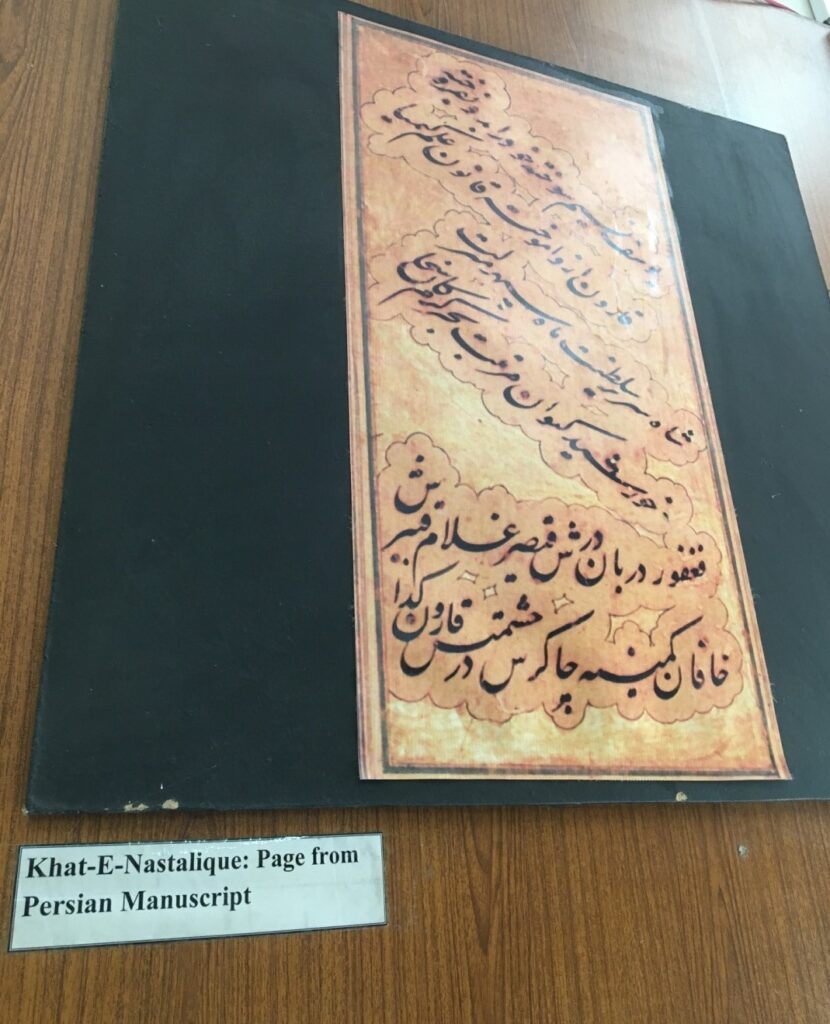 Are movies made on Archaeology and History accurate?
Aniqa: Most movies made on mummies or ancient sites and buildings are based on fantasy. They are made to attract people, and lots of elements are added. Some sites might be shown the way they are, but the moviemakers add many things e.g.in The Mummy Returns, the place is authentic, but the plot is exaggerated and all spiced up to attract people.
Is Archaeology your subject of interest, or did you end up here unwillingly?
Aniqa: People who come in this field include both; those who end up here unwillingly and those who are passionate about the scientific study of history and architecture. I belong to the second type. If we want to catch other people's interest in this subject, we should discuss Archaeology at the governmental level and illustrate it at the school level by telling us about its importance, how we can learn about the past, our ancestors and their lifestyle. We study how Man progressed on Earth and the obstacles he faced during these advancements. All this can be known in Archaeology.
As an MSc archaeology student, what job do you expect to land in Pakistan with this degree, and what can you expect of its future here?
Azizullah: There are several fields you can count on as an archaeologist to land a job in. there are jobs in provincial cultural departments related to antiquities and culture, which, before the 18th Amendment, belonged to the Federal government. Jobs under the department include Curator, Assistant Curator. A curator is the Head in Charge of a museum.
Smaller jobs in a museum include Gallery In-charge, Lab in Charge, Chemist, and other specialized jobs like Surveyor, Excavation Director, Exploration Director, etc. This is the scope for jobs in the government sector. Another job is, of course, is in educational institutes as a faculty member, visiting as well as permanent.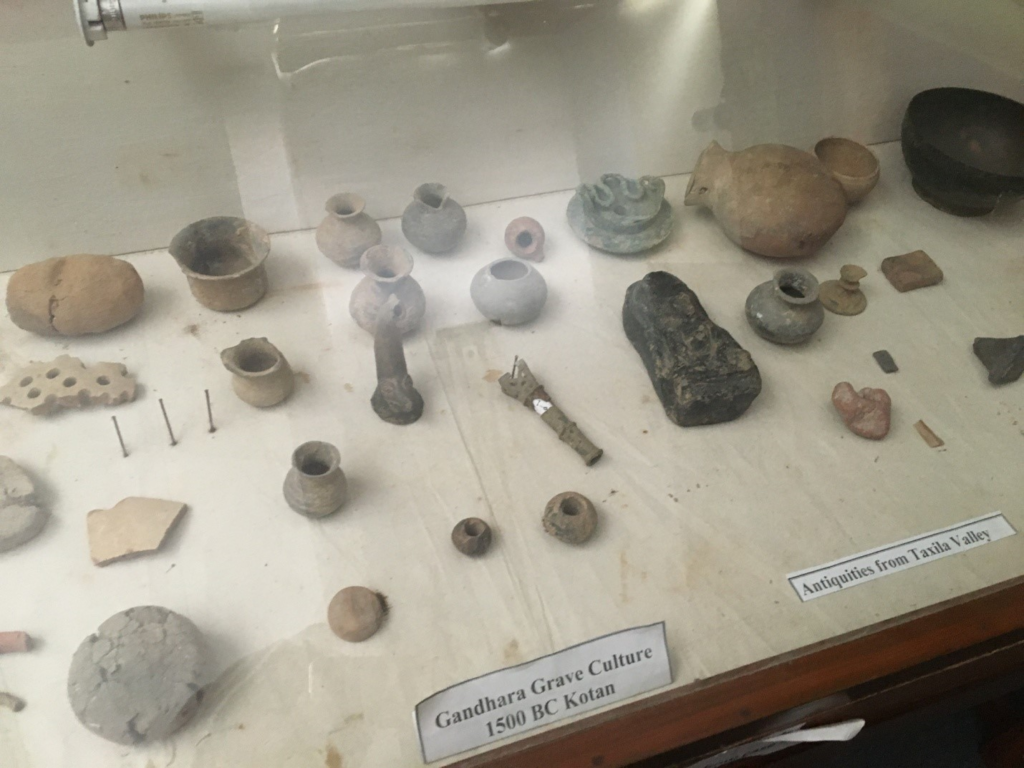 Plus, some private institutions seek archaeologists, e.g., EFT (Endowment Trust Fund), which mostly works in Sindh as the regional government established it. It is a private institute mostly working on conservation and restoration etc., and sometimes excavation as well. Jobs are also available in local and international NGOs, in UNESCO, etc. It has a country head everywhere, including Pakistan. They work for the maintenance of World Heritage Sites and employ MPhil and Ph.D. scholars as well as foreigners for supervision.
The current government is taking an interest in archaeological sites to promote tourism. In contrast, earlier governments did not take any interest in maintenance or for the sake of tourism. Imran Khan has made many Hindu temples functional. For example, a Mandir called Shivala Deva Singh Mandir in Sialkot had been closed since partition, but now it is opened and cleaned up so that the nearby Hindus could continue their worship. By working for minority rights, Pakistan can develop a good international image. One of the purposes of Pakistan being made was to take care of minorities and their rights.
Aniqa: Pakistan's geography is full of antiquities and archaeological sites. This subject has a lot of potential in Pakistan if only the government cooperates. Across the world, the Egyptians and Romans are advancing quite rapidly in this field. In our country, research is slow due to a continuous constrain of funds. We can take this subject to great heights, though.
Also Read: Pakistan's Crumbling Hindu Heritage: Our Shared Culture and Responsibility
Aniqa Mazhar is a graduate of QAU in Biochemistry. She has taught sciences to O levels and is currently planning for her MS in Food Technology. Aniqa's hobbies are reading, watching movies, writing, calligraphy, long walks, and nature photography.