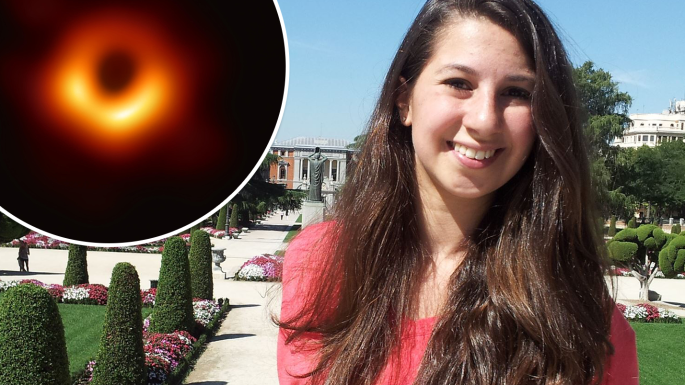 Katie Bouman: The woman behind first black hole image
This week millions of science enthusiasts across the globe gazed at the image of one of the most extraordinary and mysterious things in the universe, the black hole which was previously considered to be
non-observable. The woman who made this historical feat possible is just 29 years old. Katie Bouman, a computer scientist at Massachusetts Institute of Technology (MIT), led the development of an algorithm which proved to be critical in the image development of a supermassive black hole some 55 million light years away from earth. Katie Bouman instantly got recognition across the internet and applauds for her contribution to this historical milestone.
Katie Bouman, a Ph.D. student at MIT, started working on the algorithm nearly three years ago when she was in her graduate studies while leading the project and assisted by teams from MIT's Computer Science and Artificial Laboratory, MIT Haystack Observatory and Harvard-
Smithsonian Center for Astrophysics. Due to the extremely high gravitational pull of a black hole, nothing, not even light, can escape from. Although, Einstein's theory of General relativity predict their presence in the universe. Since then no single telescope was powerful enough to capture a black hole, a network of telescopes spread all over the world, collected the data simultaneously on hundreds of hard drives. Dr. Bouman's method was crucial for the transformation of enormous data into an image through the multiple algorithms she spearheaded. The results of the algorithms were then analyzed by different teams to provide a credibility to the findings.
Muhammad Abdullah Khan has done bachelors in Chemistry from Government College University
Lahore. He is a science enthusiast and loves to read and write about astronomy, cosmology and latest
scientific endeavors.