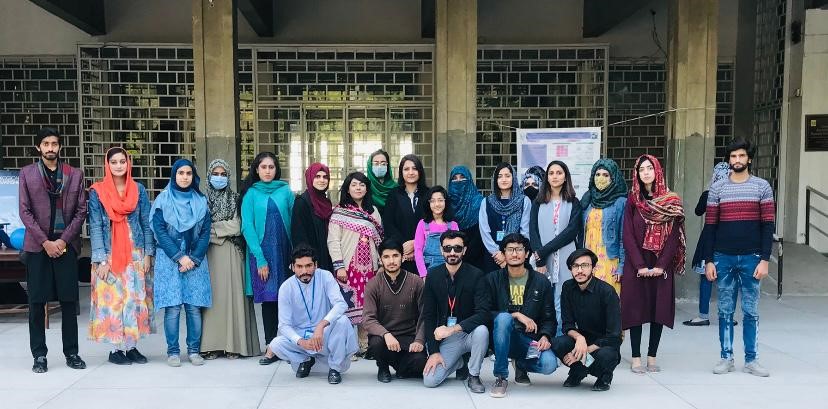 Quaid-i-Azam Science Society and its first big event!
Quaid-i-Azam University, Islamabad saw its first Science Exhibition on 3rd December 2021, at the heart of the campus at the backside of the Central Library. QAU is Pakistan's no.1 ranked university with over 13000 students currently enrolled from every corner of Pakistan.
The event was organized by the newly established QSS, the first scientific society of the university. Students from all departments of the university were invited to participate and showcase their projects. Here are a few glimpses of the events and promotions of the Fair: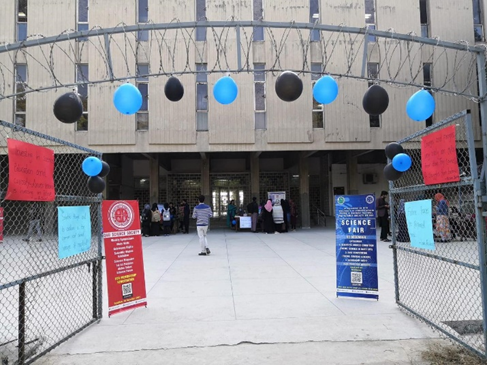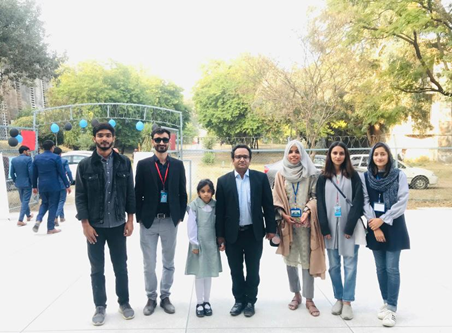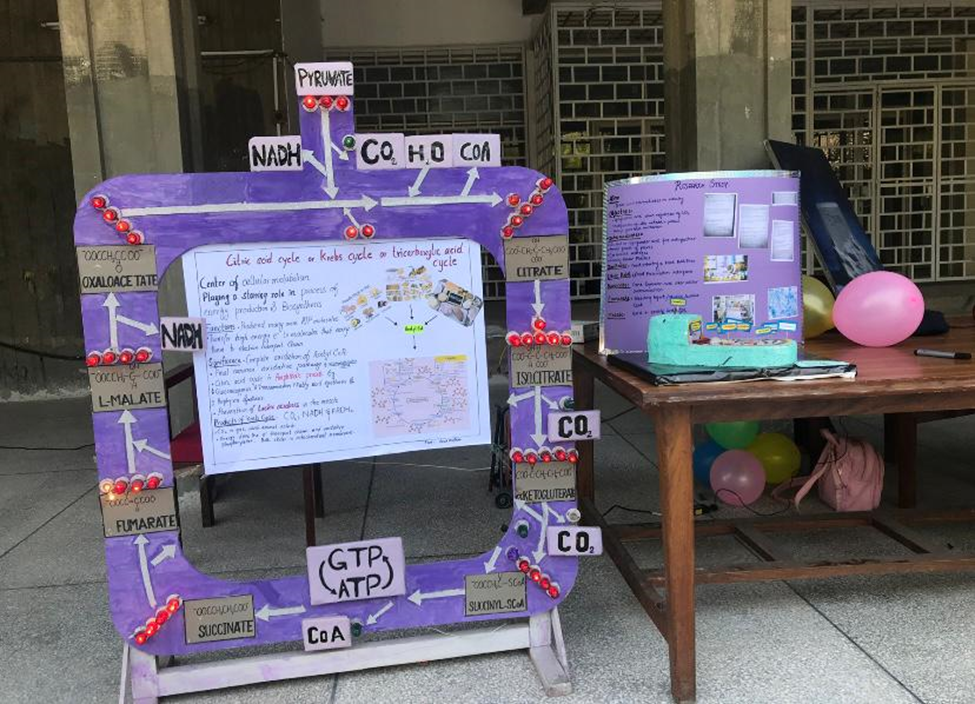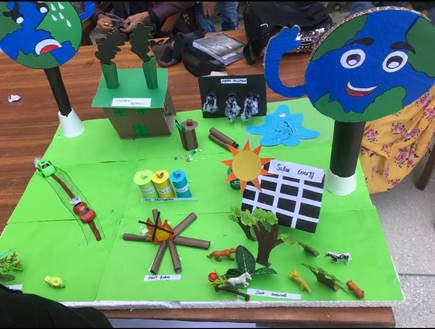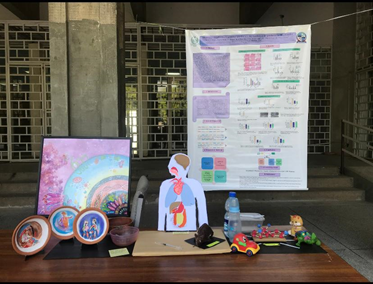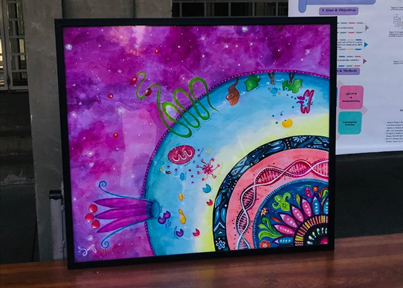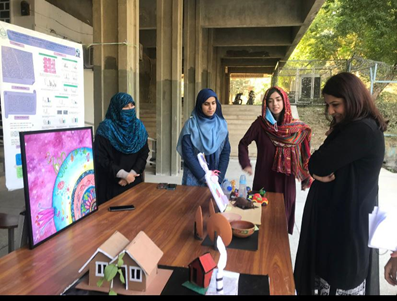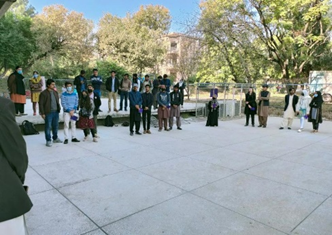 Scientia got a chance to interview the senior vice president of QAU Science Society, Hifsa Shadeed. She is also a student at the National Centre for Bioinformatics, QAU.
Q1. What were the main highlights and events of the Science Fair?
QAU Science Society organized "SCIENCE FAIR" under DSA Peace and Culture Festival QAU on 03 December.
Science Fair arranged two activities:
1) Scientific Model Exhibition (theme; Science in daily life)
2) Science Quiz Competition (theme; General Science)
Students from biochemistry, microbiology, electronics, and physics took part in the science model competition, and students from all departments of QAU visited and interacted with the science model presenters and appreciated them while for quiz competition students of diverse fields including natural sciences, biological sciences, and social sciences participated
Q2. How many people were included in the organizing team and how many days did it take you?
The organizing team consisted of 5 cabinet members and 7 volunteers of the QAU Science Society. It took us 2 weeks in promotions by arranging helping desks and other arrangements.
Q3. Which event was the most popular?
Both events were audience engaging and went very well but our main event was the science model exhibition. As the Science model exhibition was the first-ever scientific activity organized by any student society in QAU so it attracted a lot of audiences interested in science.
Q4. Who were the judges?
Dr. Jamil Aslam-Incharge QAU Science Society and Dr. Marium Anees-Director of Student Affairs QAU were the judges for the evaluation of science models. Apart from them Dr. Syed Sikander Azam-Chairman National Center for Bioinformatics also graced the event with his visit.
Q5. What problems did you face in organizing the event?
There is the least interest in students towards Science and as our society is aiming to promote science in university so being the founding year of society we are facing the audience problems because it might take a while to promote it in university. So, the engagement of students in scientific activities was a major difficulty in organizing this event.
Q6. Who came up with the initiative of making the society? How long did it take?
QAU Science Society (QSS) is the first student scientific society registered under the Directorate of Student Affairs (DSA) at Quaid-i-Azam University, Islamabad. It was founded in October 2020 under the supervision of Professor Dr. Jamil Aslam-Assistant Professor Physics QAU. The current cabinet came up with the idea of the QAU Science Society with the aim to increase scientific engagement both at the on-campus and national levels.
Q7. How much struggle did you have to face for the popularity of this Society?
Since QAU Science Society was founded in October last year and the university was closed soon after that due to COVID conditions, so we could not conduct any activity on campus to make it popular. Society increased its followers by conducting educational webinars and online poster competitions and as soon as educational activities resumed we organized a book reading session and symposium on campus to popularize our society. Finally, Science Fair was the first main event of our Society, so we tried our best in promoting it by arranging helpdesks in different spots of the university to assist students in registration and we promoted it department-wise as well to make it more successful.
Q8. What are the upcoming plans for the development of this Society?
Our upcoming events are Astronomy night and ABDUS SALAM SCIENCE FORUM. Astronomy night with activities (moon sighting, telescope handling, night sky observance) is expected to take place soon. And ABDUS SALAM SCIENCE FORUM is expected to be the biggest annual event of QAU Science Society at the national level, the 3-day event is set to be an unforgettable experience in the QAU Science outreach history.
Also Read: PROMOTING SCIENCE AND INNOVATION THROUGH "EDUTAINMENT"
Aniqa Mazhar is a graduate of QAU in Biochemistry. She has taught sciences to O levels and is currently planning for her MS in Food Technology. Aniqa's hobbies are reading, watching movies, writing, calligraphy, long walks, and nature photography.