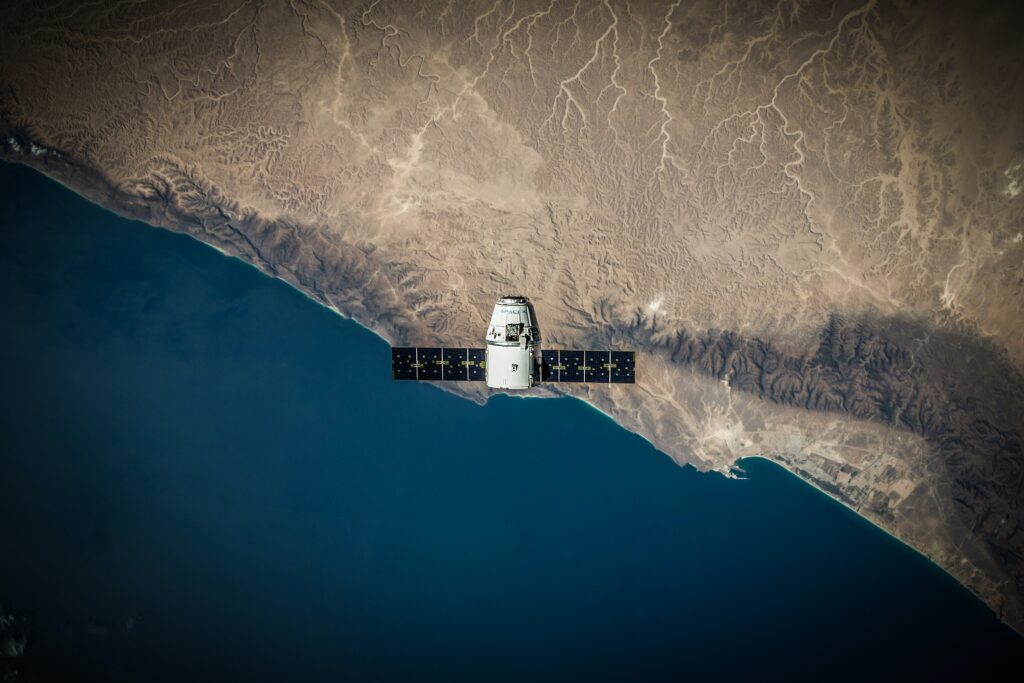 Remote Sensing and GIS to Win− Managing disaster through Early Warning System
The GIS coupled with GPS is handy in search and rescue operations in disaster-impacted areas in the disaster relief phase.
Pakistan has one of the most disaster-prone countries in South Asia. It has to suffer approx—18 billion dollars in damage and losses from natural disasters. Nearly 3 million people are affected by disasters each year in Pakistan (World Bank June 3, 2017). The annual impact is estimated between 1.2 billion to 1.8 billion dollars, equivalent to a 0.5 to 0.8% yearly GDP of Pakistan. Another disaster like the 2010 flood could cause losses in access of 15 billion dollars.
This flood is considered one of the devastating natural disasters in Pakistan's history that led to a humanitarian crisis more than the Oct 2005 devastating earthquake in Kashmir and KPK. It affected more than 20 million people, destroyed massive infrastructure, including homes, crops, and left millions vulnerable to malnutrition and water-borne diseases.
With one-fifth of Pakistan affected, rescuers and humanitarian aid workers struggle to reach victims stranded by rising water and extensive damage to the roads and bridges in all four provinces. The majority of people, who were severely impacted by this flood, were poor farmers; an estimated 4.5 million acres of crops were destroyed, along with an estimated 1.2 million head of livestock. The floodwater had swept more than ten thousand schools, 500 clinics, and hospitals in rural areas.
Every year natural disasters claim around 90,000 lives and affect more than 150 million worldwide. Among these, floods pose the most intense and devastating threats to lives and livelihoods.
A growing body of research supported by the UN's Office of Disaster Risk Reduction (DRD) has found a close linkage between climate change and natural disaster risks. The global climate risk index by German-Watch analyses global extreme weather events and their socio-economic impacts. The 2019 CRI ranked Pakistan as the most affected country in terms of extreme weather events.
According to Mr. Shiraz Ahsan, a Ph.D. candidate and visiting faculty at IGIS NUST, "Pakistan's geographical and geopolitical location makes it a country confronted by varying natural disasters. Especially in the last two decades, Pakistan has faced some of the most devastating events that placed the country in an almost continuous emergency state."
"The prolonged drought of Baluchistan that ended in 2000, Kashmir earthquake in 2005, and monsoon floods in 2007, 2010, and 2020, are among the most significant crisis of that period. These disasters highlighted the importance of an effective disaster management policy and an early warning system that could alert the machinery as well as the public a few days or a few hours ago; this is how we can minimize the losses in terms of lives and infrastructure."
In Pakistan, more often than not, during a humanitarian crisis caused by a natural disaster, the capacities of the government, either federal or provincial, local institutions and communities, proved to be inadequate to effectively respond to the unprecedented situations. We lack the most is the ground assessment and early warning system based on up-to-date information through satellite imaging and GIS software that can enable us to respond appropriately to the first wave of decision making. Shiraz added.
In Pakistan, timely information from the field wouldn't be sufficient to report frequently during an evolving disaster such as riverine floods and earthquakes. The first set of data provided to the management helps them allocate available resources in the right direction and minimize in-efficiencies, which is conventionally based on mere, sometimes no accurate, information.
A couple of years ago, Shiraz Ahsan, with his co-researchers, worked on geospatial techniques for managing a disaster crisis response caused by the poor disaster management policy countrywide.
Remote sensing is now an essential tool for disaster management worldwide. It is the science of acquiring information about the earth using remote instruments such as satellites that provided accurate, frequent, and up-to-date data over the large areas affected by a particular disaster. This remotely sensed data can be used very efficiently in developing an effective strategy for post-disaster relief operations.
We lack the most is the ground assessment and early warning system based on up-to-date information through satellite imaging and GIS software that can enable us to respond appropriately to the first wave of decision making. ~Shiraz Ahsan (IGIS NUST)
The Geographic Information System (GIS) coupled with Global Positioning System (GPS) is handy in search and rescue operations in disaster-impacted areas in the disaster relief phase. In floods and earthquakes, when roads and bridges are damaged and helicopters are the only option to reach the people in far-flung areas, GPS could help tracking the people stranded in floodwater or under damaged houses/ buildings and need rescue within few hours. Where Pakistan lacks the most in its disaster management policy is planning; we never have enough geographical information of the disaster-affected areas.
GIS can play a vital role in early relief and rescue operation efforts. GIS software grouped with satellite imagery help to identify disaster-prone areas. In the recent case of a high-intensity storm cyclone, Tauktae, the disaster management department of Sind, had zero to no preparation for the situation. Thank God it had not put on much trouble in Karachi and other coastal areas, but another cyclone is likely to hit the shores by the first week of June.
The increasing seawater temperature can possibly cause more than three cyclones of high intensity during the ongoing monsoon season. The disaster management department needs to analyze the situation through satellite on a daily basis and should work on a practical strategy/ rescue operation in case of any deadly situation like Karachi had faced in August 2020.
In pre-disaster preparation, the government needs to focus on early warning system and evacuation of residents on short notice that we mainly observe in western countries. In floods, the process should execute on a daily basis to monitor water recession and suggest which areas are safe for the return of displaced people. This monitoring step is of great importance for high-intensity earthquakes when an area is still under threat of aftershocks and buildings have cracked.
An early warning system plays a pivotal role in risk assessment related to the natural hazard; however, the ratio of its effectiveness depends on the available warning time and the time necessary for implementing the required prevention action. The latter strongly depends on the associated processes and activities of people and systems. An early warning system on the regional level, adequately equipped with remote sensing and GIS software, monitors signals and indicators of both natural and man-made threats. These information issues warning of emerging events like cyclones, torrential rains, typhoons, floods, droughts, or other immediate variations in the environment of a particular area. The warning helps both the governments and communities in anticipating and reducing the impact of a humanitarian crisis.
In Pakistan, the governments never prepare for any hazardous situation; every year in the monsoon season, the drainage system gets blocked after a few heavy showers in big cities like Karachi and Lahore, and local/ municipal corporations start accusing each other of negligence. Contrary, our people are not well aware of disasters and have insufficient knowledge of how to rescue themselves and the people in the surrounding in a particular disaster.
Besides working on a practical strategy and a working disaster management policy, we need to educate the masses for such emergency situations. Youngsters can play a vital role in pre-disaster-rescue-operation if they are well trained, facilitate, and adequately equipped. The proper training and planning can help minimize the loss of lives and colossal infrastructure when a disaster strikes.
A training program for disaster risk reduction should have activities that aim to reduce vulnerabilities, including physical, social, economic, and environmental factors that increase susceptibility and lessens the impact of the disaster. Youngsters update about the man-made activities that cause climate change and give rise to natural disasters. More than variation in the earth's system related to the ancients environmental cycles, our activities are potentially impacting the lives and livelihood of communities.
Moreover, Governments and NGOs should work to develop and enhance the capacity of individuals, communities, and institutions to reduce natural disaster risk and build up resilience.
References:
Also Read: A Conversation on Climate Cycles and their impact on our Planet with Prof. Dr. Nayyer A. Zaigham
Saadeqa Khan is the founder, CEO, & Editor-in-Chief of Scientia Pakistan. She's a member of the Oxford Climate Journalism Network (Second Cohort) and NASW. Saadeqa is a fellow of NPF Washington, The Falling Walls Foundation, and the Science Journalism Forum. Saadeqa has won several international journalism grants and awards for her reports.