CAPTURING NATURE THROUGH A LENS
I know our everyday camera roll is littered with memes, food pictures, selfies, and the sort. Take a break from all these typical photo collections and enjoy as we take you down a roller coaster of breath-taking shots of wildlife and nature by various amazing photographers!
1. Kathrin Swoboda
A neurologist and geneticist in Massachusetts by profession, this lady has the command over her camera. Capturing wildlife is her hobby and she's amazing at it. One particular picture of hers caught special attention. This perfectly timed photo shows a singing Blackbird creating vortex rings with his breath.
The immaculate way with which she captures the minute details of wildlife does indeed uplift her position to the top of the list!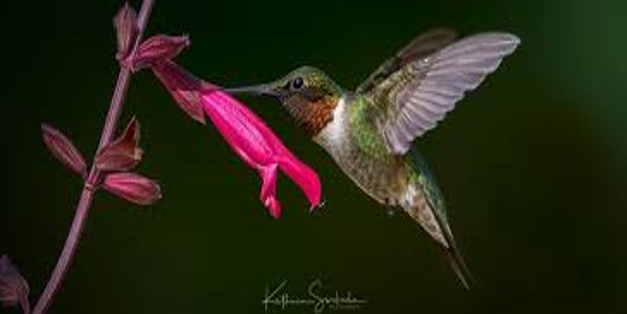 She has pages both on Instagram and Facebook and one cannot just get enough of her beautiful shots.
2.Christian Spencer
"In beauty I walk."
This man has taken wildlife photography to the next level. He is a professional photographer and filmmaker based in Australia and his pictures of hummingbirds have won awards.
A Rainbow of Light Diffracts Through Hummingbird Wings in Photographs by Christian Spencer.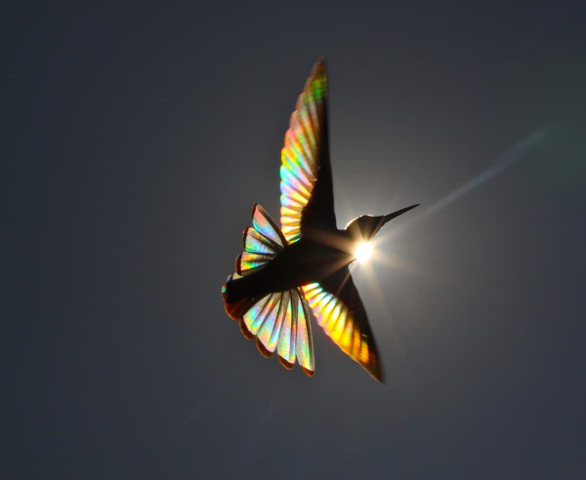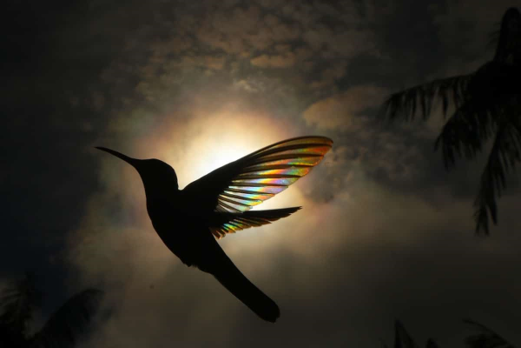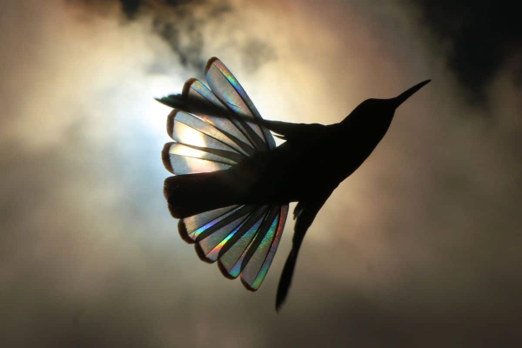 The celestial snaps are indeed very magical and divine. If you search for Christian's work online, you will find a well-fitted title and description of each of his collections. This one is called 'The Sun King.'
3.NIGEL KITELEY
"I am an amateur photographer based in Oxfordshire. From a very early age I was interested in nature, living in a small village and being surrounded by sprawling fields and woodlands I spent most of my childhood watching wildlife, and in particular birds.
After leaving school I became interested in photography and I coupled this with another passion of mine, motorsport. As the years went by I was drawn back to nature and began photographing birds. In more recent years I've become interested in macro photography with butterflies being my preferred subjects.
I love the fact that I can get up close and personal with these amazing creatures and wandering around meadows during the Summer months takes me right back to my childhood. My passion for photographing butterflies has taken me to some beautiful places including the French Alps and Spain, and I hope to visit more European countries in pursuit of new species to photograph in the future."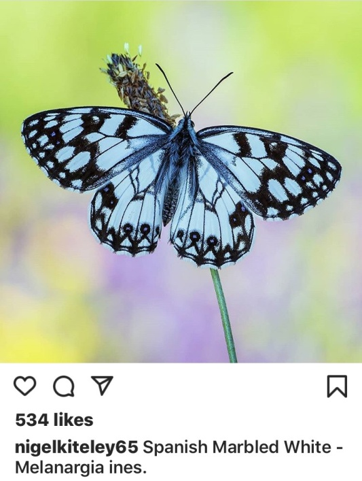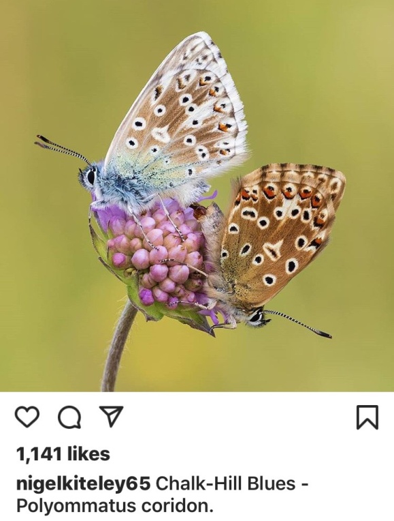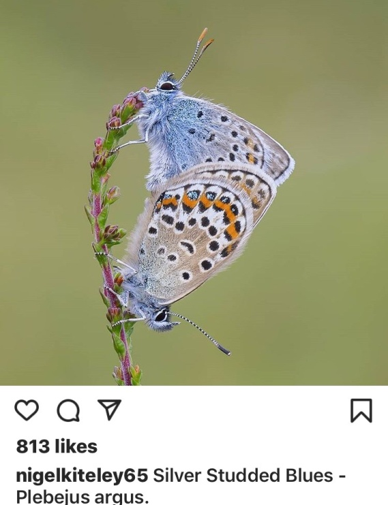 for more of Nigel's work, follow him on Instagram. He has captured one of Nature's most delicate and colorful beauties with such love and care that to not include him in this list would have been cruel.
4. Chantele Melzer
Chantelle Melzer is a photographic artist who specializes in emotive images of the natural world. Her work covers a broad spectrum as she combines her background as an art enthusiast and her degree in Natural Sciences with her passion for photography, creating vivid images full of life and color, as well as monochromatic fine-art portraits of wildlife.
Born and raised in the heart of Zululand, Chantelle has demonstrated a life-long passion for the wilderness. It is this passion that constantly drives her to seek out ways to contribute towards the preservation of wildlife and their natural habitats.
Chantelle hopes that the stories shared through her images will capture the hearts and minds of people all over the world, to create awareness and to inspire them to contribute towards those organizations that are genuinely fighting hard to protect rhinos, as well as many other species who call the wilderness their home.
"There is something incredibly special about African wildlife, especially elephants – they give us a greater sense of being, silent voices that touch our souls and speak into our hearts! I cannot imagine a world without them! I DO NOT WANT TO LIVE IN A WORLD WITHOUT THEM!" – Chantelle Melzer.
Capturing birds and butterflies is amazing, but going into the heart of the jungle to capture the wild and its inhabitants is another level altogether. Here are a few of Chantele's highly awesome works: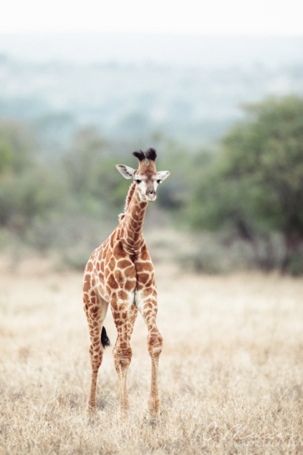 Chantele makes sure to capture the animals amidst all their glory and grandeur. Looking at her pictures makes one feel as though there is nothing beyond the beauty and splendor engraved in the expressions of these wild beasts. Chantele has expertise in other kinds of photography too and this is just a tiny glimpse of her portfolio. To view her dazzling pieces, follow her on social media and visit her blog.
5. Matthew Smith
This guy will make sure you never forget the world in the waters. He is a wildlife oceanographer and photographer. His work seems to be of another world and sends shivers down one's spine, especially his work on jellyfish. His series 'half over, half under' looks at aquatic life.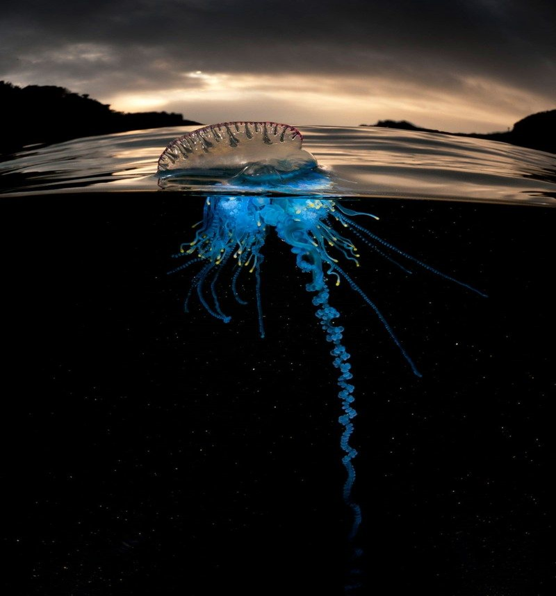 The list for amazing wildlife photographers is an endless one, and it is to be assumed that absorbing the profound beauty of the above captures is enough for one article. But just to keep you searching for more of nature every day, who likes polar bears? Capturing these white beauties amidst their icy homeland has been successfully done by talented Daisy Gillardini. Search her on social media to find out how she loves roaming the unique and rarely visited wildlife communities of this planet.
What about Mark Hancox and his expertise with the lens in the world of wildlife? Or Monique Elizabeth Adams, who, despite being an amateur artist, captures amazingly unique pictures of animals just like her name. and who could forget Ruan Minnaar, with his amazing skills to capture the colorful beauty of birds in such a captivating way?
Make it a hobby to search for a wildlife page a day while surfing the internet. It will bring you closer to Nature and teach you how to appreciate it more.
Also Read: These flowers in your yard can save bumblebees
Aniqa Mazhar is a graduate of QAU in Biochemistry. She has taught sciences to O levels and is currently planning for her MS in Food Technology. Aniqa's hobbies are reading, watching movies, writing, calligraphy, long walks, and nature photography.