Healthcare: Let's talk about female workers
"How important it is for us to recognize and celebrate our heroes, and she-roses!"-  Maya Angelou.
We claim to be advanced in the 21st century, but do we know the basic concept of the term itself? In simplest of words, a society is said to be advanced when the people of the community are morally, spiritually, culturally, and intellectually sophisticated. A state where refining ourselves each day to bring a positive change in our self and the community is a goal. However, do us, as a community runs parallel to the definition of an advanced society. Do we turn a deaf ear to social norms and taboos? Are we fair in promoting and accepting human rights, giving women a fair representation chance in the world? Let's rethink about it.
The Deputy Secretary-General of United Nation –Amina J.Mohammed quoted "Gender equality is essential to the effectiveness of our work, and we cannot afford to miss out on the contributions of half of the world's population". We must provide a fair and balanced field of opportunities to women in our society in all professions. Women can put their best foot forward and achieve goals that any man can. They have potential, ideas, and insight. So why not let them ace in the industrial, financial and medical sector. It's high time we should appreciate workers on the basis of their passion, hard work and determination and eradicate the existing concept of the male dominant society.
It is as transparent as it can be: Pakistani society is mostly male dominant. Even if a proportion of us claim to provide equal opportunities to women for growth, do we really mean it? Do we allow fair leadership positions to the female healthcare workforce of Pakistan?
Let me give you all an insight into the root causes that eventually lead to a lack of opportunities available for women in leading positions in our healthcare system. A significant number of females clear the entry test, get into private and government colleges and start off their journey with the aim of having the prefix 'Dr.' attached to their name. How ironic is it that the people who encourage these women to become a doctor are the ones who don't let them practice after years of hard work? They are advertised to everyone as 'Our daughter is a doctor now', and consulted for free healthcare advice from family, friends, and neighbors but in the end, not allowed to work in hospitals or private practices.
In our society, most female doctors are expected to stop practicing after getting married so that they can focus on the needs of her husband, children, and even her in-laws. Night shifts for female healthcare workers are inappropriate. Families are not willing to compromise on the tight timing schedule or work with the male colleagues that the job demands. Why is the portrayal of the title 'My wife/daughter is a doctor' is believed to earn one's respect in the society, but her working in a public space with male co-workers or patients is considered to splatter the name of the family?  
 The healthcare profession is divided. We have numerous female nurses, underpaid, overworked, and yet expected to portray the best attitude they possibly can. Let's be honest, how many of us have witnessed a significant number of male nurses in this profession: close to none. In Pakistan, another sector, gynecology, is the primary healthcare sector that encompasses an excellent fraction of females.
Insecurity at the workplace is another contributing factor to the dearth of women's leadership. Working in a male-dominated sector, women are more prone to harassment by fellow colleagues, patients, and visitors.  Even if the victims raise this issue, our healthcare system is not transparent enough to punish the guilty. It is considered a threat to the victim's respect in society. Well, that is the power of harassment over job security and laws.
I believe it is our duty as a young generation to acknowledge our heroes who are paving our way, sacrificing a lot for the betterment of our healthcare system and are doing justice with their duty.
Dr. Shobha Luxmi, the head of isolation ward for coronavirus at Dow University of Health Sciences hospital in Karachi, said in one of her interviews, "My life has turned upside down over these past few weeks. I am working round the clock. I sleep too little, and still, I am thinking about the hospital. I have no time for my only daughter or her studies, my family, or my parents. My daughter is complaining now: I didn't cook for her for over two weeks." It is like being stuck in a devil and a deep-sea situation. They cannot give up on either of the responsibilities.
Ruth Pfau
Ruth Pfau, Savior of Lepers in Pakistan, a German-born medical missionary,  established almost 157 leprosy (a contagious bacterial infection) clinics all over Pakistan that treated around 57000 people. She came to Pakistan with the mission of rescuing patients abandoned by their immediate families. During her visits, she observed patients suffering from leprosy. This contagious infection affects skin and nerves resulting in studded and discolored skin with lumps, and realized that these patients need her attention."When you receive such a call, you cannot turn it down," Ruth Pfau said in an interview to Express Tribune.
For this purpose, she set up the Marie Adelaide Leprosy Center in 1963, which treated patients from all over Karachi and neighboring cities. Her efforts to provide medical care to leprosy patients ended up with her being the Federal advisor on leprosy to the Ministry of Health and Social Welfare by the Pakistani government. "We are like a Pakistani marriage. It was an arranged marriage because it was necessary. We always and only fought with each other. But we never went for divorce, because we had too many children," she said as quoted by the New York Times.  Determined women, firm in her beliefs, aimed to provide better healthcare facilities in Pakistan deserve our honest appreciation. One of her colleagues, Chris Schmotzer, said in an interview for Al Jazeera (2017) "She started a program from scratch, and this is a tough job (but) she was always doing things heartedly."
Although she passed at the age of 88, she left her legacy behind. A devoted woman, whose heart lay in Pakistan, became an inspiration to many and a gem to Pakistan's healthcare system.
Dr. Sara Saeed Khurram
Dr. Sara Saeed Khurram, the CEO and cofounder Sehat Kahani is the first Pakistani woman to win Rolex award for enterprise as an associate laureate for her company "Sehat Kahani." This organization provides a platform for qualified female doctors- particularly the ones that couldn't practice at times due to their cultural responsibilities.  She has opened 25 clinics across Pakistan that look after 95000 patients, equipped by 90 nurses and 1500 female doctors. In the field of healthcare, this is a huge milestone and an inspiration to many other women.
In an interview with the editor of millennial.pk, she narrated her personal experience on how women after marriages are discouraged from working, especially once they conceive children. She said, "It was in one of those moments of extreme clarity when I realized that my purpose in life was to find a path to serve the marginalized doctors in a way that empowered me as not only a female but also millions of females out there looking for a helping hand. Thus, I started the journey of Sehat Kahani, which in Urdu means the" story of health." An organization that encourages women to take a step for what they want they want to be.
Dr. Sania Nishtar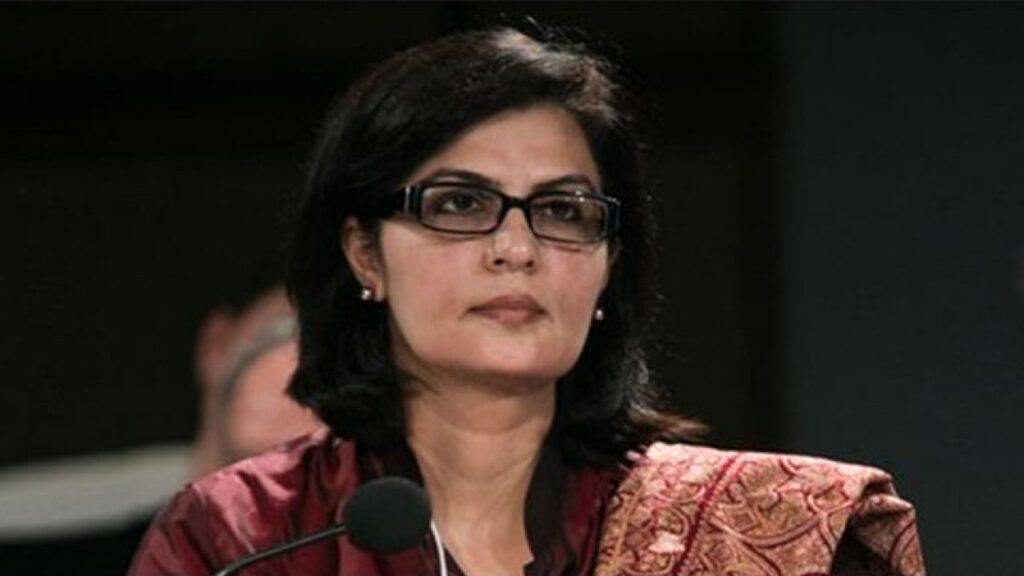 A physician, a cardiologist, an author and an activist who is devoted to bringing a change to the healthcare system of Pakistan and improving medical facilities, Dr. Sania Nishtar, is one of the aspiring women associated with the healthcare system of Pakistan.  She is also an active member of the World's Economic Forum's Global agenda council for future healthcare.
She played her role as the Federal Minister for Government of Pakistan; she also provided her services in the interim Federal cabinet in 2013 for public health, education and science. Moreover, she was awarded Sitara-i-Imtiaz (Presidential award) for her leading role in different capacities.
She is associated with Benazir Income support program-one of the biggest programs to help the needy. She was also the founding chair of the UN Secretary General's Independent Accountability Panel for women's and children's health.
She is the founder of "Heart file", a health financing organization of Pakistan which provides financial assistance for expensive medical treatments to those who cannot afford. This organization is no less than a lifesaver for underprivileged who do not have to beg in front of anyone to get medical treatment. They ensure integrity and respect for those in need.
These women are a true definition of healthy and determined individuals who can change the world according to their perspectives, give back to the community, help those who are often neglected, and provide a ray of hope to those women who claim of not achieving their dreams and goals.
Take a moment to think about this. Women are carving their path in the dominant male society. All they need is encouragement and support. If a female can work day and night to keep her household running while contributing to society, shouldn't the males up their responsibilities towards the household? This will not only make way for a smooth running of household chores but also help the females in climbing the ladder of success.
References
Also Read: Be the change you want to see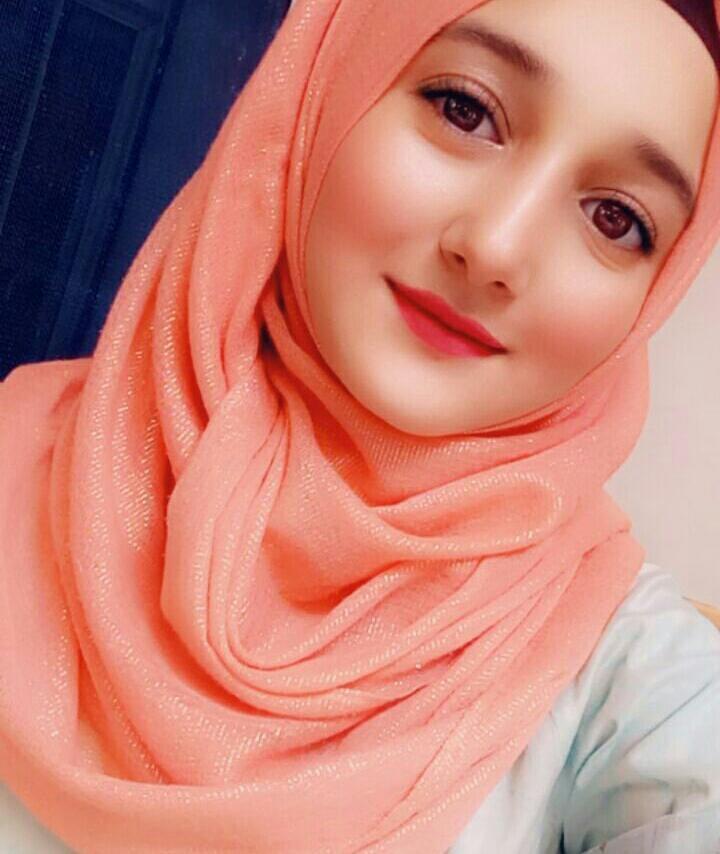 Maira Masood is a BS Biosciences student at NUST, Pakistan. She aspires to be a geneticist and wants to play an active part in spreading scientific awareness through writings.