NASA's research program on UFOs
NASA has undertaken an initiative to study the Unidentified Ariel Phenomenon (UAPs) from a scientific perspective.
For decades, UFOs have raised questions about the existance of extraterrestrial life in the universe. The first sighting of a mysterious, flying, saucer-like object was witnessed by a pilot named Kenneth Arnold in 1947 while flying his small plane near Mount Rainier in Washington State. Since then, a surfeit of such sightings have been reported. The fascination with these unidentified flying objects led to the birth of UFO organizations at national and international levels in the 1950s and 60s.
At the peak of Cold war, UFO sightings were linked to national security. Most people believed that they were either the US military's secret weapons or the US military or secret aircraft of the USSR. To resolve this conundrum, multiple government-sponsored programs were initiated to investigate whether UFOs posed a national security threat to the US.
By the end of the cold war, the interest in UFOs had subsided. However, this interest was reignited in 2017 with the revelations about the secret UFO project in Pentagon. Furthermore, for the first time in over 50 years, a rare public US congressional hearing into UFO sightings took place on May 17, 2022. But, it ended with few answers about the unexplained phenomenon.
On June 9, 2022, just a few weeks after the historic congressional hearing, NASA announced that it would initiate an independent study into UAPs, popularly known as Unidentified Flying Objects or UFOs. To date, most of the research on UAPs has been conducted by military and intelligence agencies, and they were not interested in the phenomenon as a scientific issue.
However, NASA has undertaken an initiative to study the Unidentified Ariel Phenomenon (UAPs) from a scientific perspective. The Agency wants to apply scientific rigor to this vexing issue. For that, it has commissioned a study team comprising 16 individuals to participate in its independent study of UAPs. This study began on October 24, 2022, and will continue for a period of nine months. Over the course of this time, the study will lay the groundwork for future studies on the nature of UAPs. This study is reportedly independent of Pentagon's efforts to study the UAPs and will cost less than $100,000.
Moreover, instead of focusing on classified encounters with military jets, the agency will focus on unclassified data, including the videos captured by civilians. This study will focus on three things.
Firstly, the agency will identify the existing set of data available on UAPs gathered by civilian, government, non-profit or commercial entities that could be potentially helpful in shedding light on this phenomenon. Secondly, it will recommend a roadmap for collecting data on UAPs in the future because access to an extensive data set is required to verify, understand or explain any observations.
Thirdly, this study will also shed light on how NASA could use this data to scientifically discern the nature of UAPs. Moreover, the goals of NASA include ensuring air traffic safety and national security. Hence, it is critical to understand the already available data surrounding UAPs to draw scientific conclusions about the happenings in our sky. Establishing which unidentified phenomenon is natural is important because identifying the cause would help mitigate it and ensure aircraft safety.
At the heart of NASA's work is exploring the unknown in space and the atmosphere. Exploring this issue fits the agency's mission of looking for life beyond Earth. The space agency is well-equipped to investigate the UAPs, as it has the tools and team needed for the scientific inquiry into the unknown. It has access to a broad range of observations of Earth from space that could be helpful in this study.
Astrophysicist David Spergel, the president of the Simons Foundation, led the independent study team of NASA. The team includes Scott Kelley, a former NASA astronaut, and Nadia Drake, a science journalist, as well as the world's leading scientists, astronomers, astrophysicists, biologists, oceanographers, aerospace safety experts, data and artificial intelligence experts. Once the study is completed, the team's findings will be publicly released in a report by mid-2023 according to NASA's scientific integrity, transparency, and openness principles.
To conclude, this study will provide a comprehensive understanding of UAPs by giving a scientific perspective to the efforts already underway by the intelligence organizations and Pentagon to make sense of such sightings. This study will forward scientific knowledge of UAPs. By the end of this study, even if all of the questions are not answered, this study will hopefully move us forward in our understanding of UAPs and perhaps lay a roadmap to make future progress.
References:
Also, read: SENTIENCE in the Cosmos: Possibilities and Implications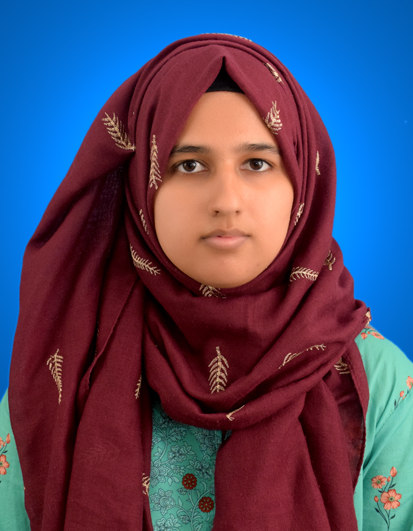 Kanza Tahir is a graduate of National Defense University. She's is currently working as an intern at Institute of Policy Studies, Islamabad.