Pakistan; The Road towards Digitalization
"Speed is the new currency of business," according to Marc Benioff, The CEO of Sales force In-corporations, one of the leading cloud-based Software companies based in the USA. Historically, the financial sector is considered an early adopter of technological tools because of demanding customer needs. Market conditions and current global trends have changed the strategic direction, urging the importance of digitalization in financial institutions. For any country, investment in digitalization is not a regulatory reform or a policy decision, it's a necessary requirement for sustainable solutions to meet both compliance and strategic initiatives.
Digitalization is essential for competitiveness, representing an incentive to increase the ability to play a more significant role in international markets. Delaying its process means to limit the available tools for business and not allowing it to fully take advantage of the opportunities offered by new technologies. The use of new technologies in the financial institution is applied not just for marketing, but also to develop new business models and ways of learning.
Developing countries like Pakistan, if bring people towards digitalization and financial mainstream, positive effects on economic growth will be un-deniable. Without Financial Inclusion, there would be no digitalization possible; the term is typically defined as the proportion of individuals and firms that use financial services in a country. It represents a growing recognition that accesses to financial services, which have a critical role in reducing extreme poverty, boosting shared prosperity, and supporting inclusive and sustainable development.
To increase the financial inclusion process in Pakistan, I believe a clear understanding and roadmap needs to be followed, which will further multiply the whole process on its own. Though the central bank's Financial Inclusion strategy was already in place a favorable site, recently PTI government has launched a comprehensive Digital Pakistan Policy which will help us to improve below statistics of Pakistan:
Only 13% of Pakistani adults have a formal account, according to Global Findex 2014.
Less than 5% of women are included in the formal financial sector, compared to South Asia's average of 37%.
More than 100 million Pakistanis are unbanked; they account for 5% of the world's unbanked population.
27.5 million Pakistani adults cite distance to a financial institution as a barrier to opening a commercial account.
These are some severe challenges that need to be addressed immediately. Advanced digital banking need has been around for years, with the number of experts calling it the cure for conventional banking. Customers need new digital experience for faster banking experience, which brings revolutionary change that will get a significant number of new features, including any time and anyplace banking.
The financial industry was in no doubt in relax mode for decades with low client turnover, very nearly no competition, useful personal connections were required to achieve targets, it was easy to stay on the top. With no pressure from the government regulatory bodies, there was simply no pressure to change at all. Now, new contenders like FinTech startups are flooding the market with innovation and creativity, and customers are more educated than ever; they are making a quick decision for the services they are offered. The challenges in this fast-moving era and demanding digital world are tough. The best running shoes will not make up for poor fitness. Therefore banks need to warm up for the road ahead.
Digital technologies have spread rapidly in every part of the world. Countries that benefit from using digital technologies have to build and help those who lagged behind in it. In many instances, digital technologies have boosted growth, expanded opportunities, and improved service delivery. For digital technologies to benefit everyone everywhere requires closing the remaining digital divide, especially in internet access. To get the most out of the digital revolution, countries also need to work on the "analog complements" by strengthening regulations that ensure competition among businesses, by adapting workers' skills to the demands of the new economy, and by ensuring that institutions are accountable.
Also Read; Making science public should be our priority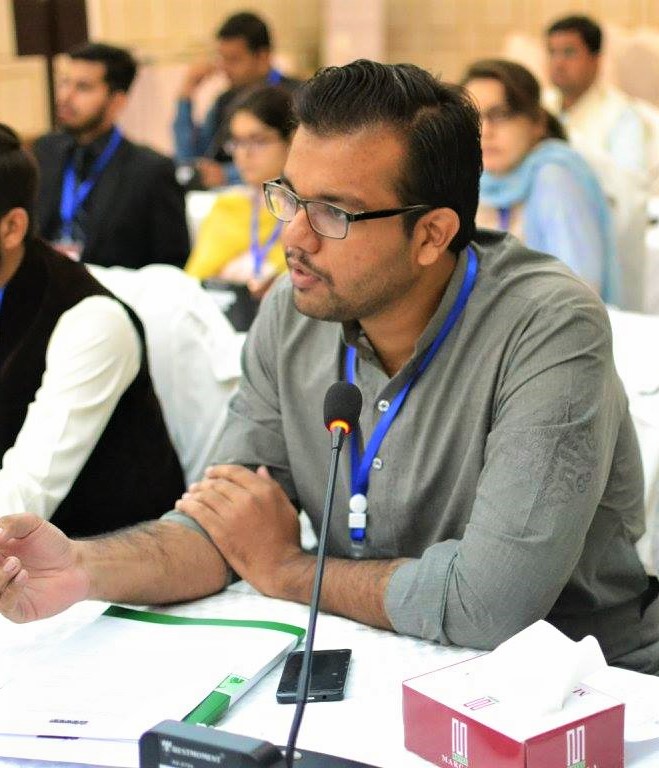 Muhammad Owais Siddiqui is a Science and technology enthusiast. He worked for various Banks and Financial Institutions in Pakistan. His educational background is of Economics and International Business which has given him a broad spectrum. Owais has been involved in various socioeconomics projects and aspires to be the agent of positive change in society.
…