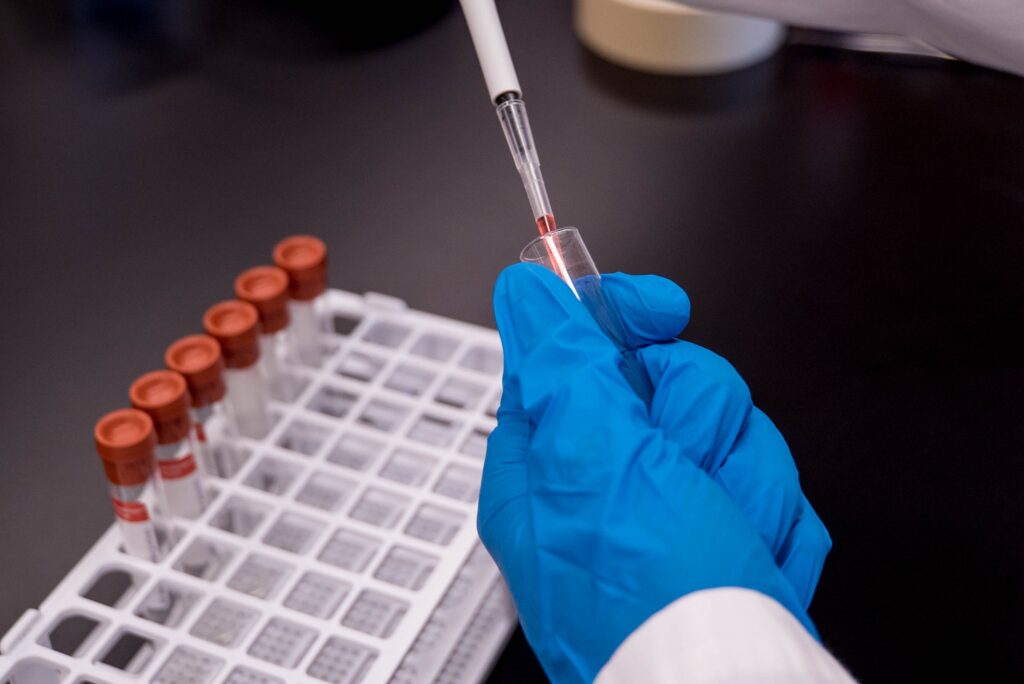 The comparative reliability of diagnostic tools and laboratory testing in PAKISTAN
Statistics showed that in Punjab alone, there are more than 4000 labs with less than 400 qualified pathologists or experienced lab technologists.
Malaria is one of the most devastating parasitic diseases in Pakistan. In the past few decades, malaria transmission was highest in Pakistan's northern part, especially in Khyber Pakhtunkhwa province. Bannu district, located in the southwest of the KPK, is a malaria-endemic area in Pakistan. Bannu is densely populated, and the high influx of Afghan refugees has exacerbated the malaria problem here.
A couple of malariometric cross‐sectional surveys were conducted in Bannu to evaluate malaria infection during the past two decades. According to that, PCR is more accurate than microscopy when it comes to specie analysis of a pathogen. In Bannu, genetic analysis of malarial parasite Plasmodium was performed. P. vivax was a dominating pathogen in 83.3% of cases. While 24.6% of malaria cases were caused by P. falciparum, the co-existence of both species was seen in 28% of clinical malarial samples. In comparative microscopy, poor diagnosis and differentiation of species on microscopy P. vivax were 68.4% versus 31.6% P falciparum, while total misdiagnosed cases were ~15% of the cases.
Some other epidemiological studies have been conducted in other areas of Pakistan. Still, the investigation of malaria transmission on a nationwide scale has been hindered by the shortage of data from several areas. Though, it is evident that the primary reason for the high mortality of Malaria between August and October 2015, which is the peak season for malaria transmission, is the poor diagnosis, inadequate sanitation, and lack of high-quality healthcare and blood testing facilities in various parts of Pakistan specifically in KPK, Baluchistan, rural Sind and Punjab.
A report published in Daily Dawn on 5 June 2020 that two persons, Attiq u Rehman of Kot Usman Khan and Tanvir of Sohandin locality in Punjab, buried with Coronavirus SOP later tested negative. Such incidents sparked some heated debates on social media. They brought about some harsh realities that how ill-mannered our society has become and equally highlighted some significant defects in diagnostic tools and laboratory testing in Pakistan.
Healthcare spending in Pakistan has been on the rise since 2002. According to the data released by the Pakistan Bureau of Statistics, consumer spending on health care was estimated at 378 billion PKR, which does not include the government's spending on healthcare. After the pandemic hit the country hard, the current government increases the budget for healthcare to 6.4 billion in the newly announced budget of 2020.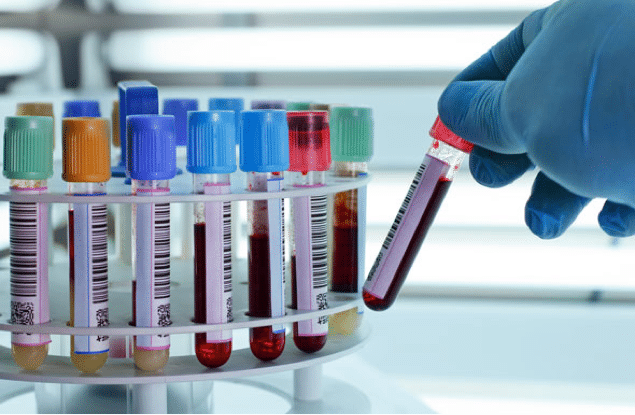 Meanwhile, the diagnostic appears to be attracting considerable interest in the last three decades, and big names such as Agha Khan, Shaukat Khanam, Chughtai Labs, Armed forces institute of pathology, Dow diagnostic reference and research laboratory (DDRRL), Shifa, and others all are set to benefit from this shift. But eventually, this trend resulted in the dark plays when a considerable number of small labs started business on healthcare matters. "Statistics showed that there are more than 4000 labs with less than 400 qualified pathologists or experienced lab technologists in Punjab alone. So one can imagine the things being done to the public in the name of pathology", said Dr. Omar Chughtai, Director Operations of Chughtai labs.
"There could be several reasons behind the error in the reports of medical testing labs, like sampling, transportation error, and temperature difference maintained in the labs for preserving samples. Besides these technical errors, one can't neglect the possibility of human error due to workload in hospital and testing labs these days", said Syeda Fatima uz Zahra, a trainee for Total Lab Quality Management at a reputable lab in Karachi. 
"Before March 2020, most of the well-reputed labs like DDRRL have had 300 0r 400 maximum cases and are now receiving 1200 to 1500 cases daily. Since the workforce is the same, it is obvious that the staff at hospitals and labs are experiencing overburden and overwhelming anxiety due to lack of PPE", she added.
However, in many well-established laboratories like DDRRL and Agha Khan Laboratories, most of the work is automated. Once the sample is received and preserved, other processes of extraction, inspection, and preparation of reports all carried out by the machines. So, due to less interference of humans, there would possibly zero chances of error. Here, it is worth mentioning that many laboratories are using kits for testing Coronavirus that are not verified yet by the concerned authorities and are going through the trial phases. However, the PCR has 100% sensitivity and specificity. Typically, kits used for molecular diagnostics yield the best possible results. But due to overburden, somehow low-grade kits, research only kits, and primers are approved as toolkits. This method is recommended by the CDC and WHO for emergency use only. As there is no or less time for testing and demand for the kits is sky-high. These kits may have a bit higher error margin and false-negative results due to low sensitivity of up to 95%, but still, it is authentic, Zahra informed.
"Many labs are following the accreditation services; for example, Agha khan is a CAP (American Society of Pathology) recognized lab. So, whatever the test has taken by Shaukat Khanam is equivalent to any US lab that has the same certification. To maintain given criteria labs, have to keep them up to date. They exchange samples and a competent authority independently crosses check match results, " said Mohammad Bilal Khan, a certified Lead Auditor, Quality Management System (Labs), and a Technical Advisor to SureBio Diagnostics and Pharmaceuticals.
An ISO that applies to the diagnostic Lab is ISO 15189. And quality labs seek these criteria. For this, there is a stringent standard to meet, and it includes proficiency testing. Indicates that an independent authority will verify your lab samples and reports, and you will be accredited only if your reports and results match the provided standards. The frequency of testing depends on workload and type of tests, such as the HBA1C test for sugar patients. For this test, equipment is calibrated daily. For CBC, mainly on the 7th day, the equipment is calibrated with control, but it is highly dependent on the workload. Of course, keeping up all standards comes at a cost, and small labs run by small ventures may not be able to afford it, so they do not prioritize it. Khan added.
The Laboratory testing is performed under federal and provisional government act too. Most labs seek calibration services from PNAC, PCSIR, and some other institutes that provide calibration services for equipment and testing. All equipment is calibrated. Mostly master calibration is performed by given institutes, for example, weighing equipment. A team of experts visits the lab and performs calibration there, and then, based on that, internal pieces of equipment are calibrated by the lab staff itself. The sophisticated equipment types are QC and inspected by the suppliers and service providers, like Thermo Fisher Scientific, which provides the safety cabinet responsible for its monitoring. Institutes sign contracts, and inspection is carried out annually. It is a requirement of the quality standard that all equipment must be running and logbook be well maintained, Khan told.
To dig deep about quality assurance standards in medical testing laboratories, we reached out to several lab technologists and experts around Pakistan. A lab technologist of Islamabad Diagnostic Center briefed that his lab provides state-of-the-art facilities, with imaging and lab services. The imaging modalities are connected through PACS, where medical experts from abroad are also involved in making Tele-diagnosis. Our nationwide branch network is currently providing the best quality diagnosis with a quick turnaround. We encountered similar statements from Dar ul Sehet Karachi's lab personals, Al Shifa Karachi, Rahat Laboratories Quetta, Hayat Abad medical complex Peshawar. They claim for providing quality testing services with internationally applicable standards. 
It might be possible that some of these labs running are struggling to maintain Quality assurance. Still, most of the small labs running in the residential areas around the country are taking these precautionary measures for granted. Some major problems are as below.
Use of substandard chemicals, reagents
Use of outdated equipment which is out of calibration
Use of sub-standardize Immuno-Chromatographic Testing devices
Ill trained and unprofessional staff
Mishandling of samples and violation of rules.
Absence of cross-checking by authorities.
The standard procedure for staff appointment is based on a critical review system in the competent labs. Here, I would like to mention Shaukat Khanam, where lab technologists are appointed after strict practical and oral examination, and their certification is frequently revised and upgraded. Their entry to the lab and handling of samples is subject to accreditation possession, which is granted after passing an exam taken every sixth month.
There are two types of quality control for lab equipment: Internal Quality Assurance (IQA) and External Quality Assurance (EQA). A lab staff or management itself is responsible for IQA check, whereas, for EQA, Pakistan has its own quality assurance institutions that are regularly monitoring their associated laboratory equipment and quality control. Like, the National External Quality Assurance Program of Pakistan (NEQAPP) is being run by AFIP, which endeavors to contribute quality in laboratories at the national level in the interest of public health and safety. The clinical labs have to register in NEQAPP; all the affiliated labs send their samples for testing that further analysis and a report been issued based on results and performances. But most of the labs running on small scales do not attempt to register in such institutions. Our health ministry neglected this nonsense situation for a long and never restricted small-scale labs to register or go for an inspection. 
The complaints of negligence and malpractice in medical testing labs are not uncommon, however. The Law of Torts is invoked for a civil remedy for medical malpractice cases in Pakistan. Medical practitioners or lab technologists can be trialed under criminal liability charges, too, but our courts are very reluctant to treat them under Pakistan Penal Code and want to contest such cases under civil commitment. A separate law should be devised for medical malpractice, keeping in view the need and current practices of legal and healthcare systems.
Also Read: Dr. Shagufta on how nutrition can help to combat Coronavirus
Saadeqa Khan is the founder, CEO, & Editor-in-Chief of Scientia Pakistan. She's a member of the Oxford Climate Journalism Network (Second Cohort) and NASW. Saadeqa is a fellow of NPF Washington, The Falling Walls Foundation, and the Science Journalism Forum. Saadeqa has won several international journalism grants and awards for her reports.