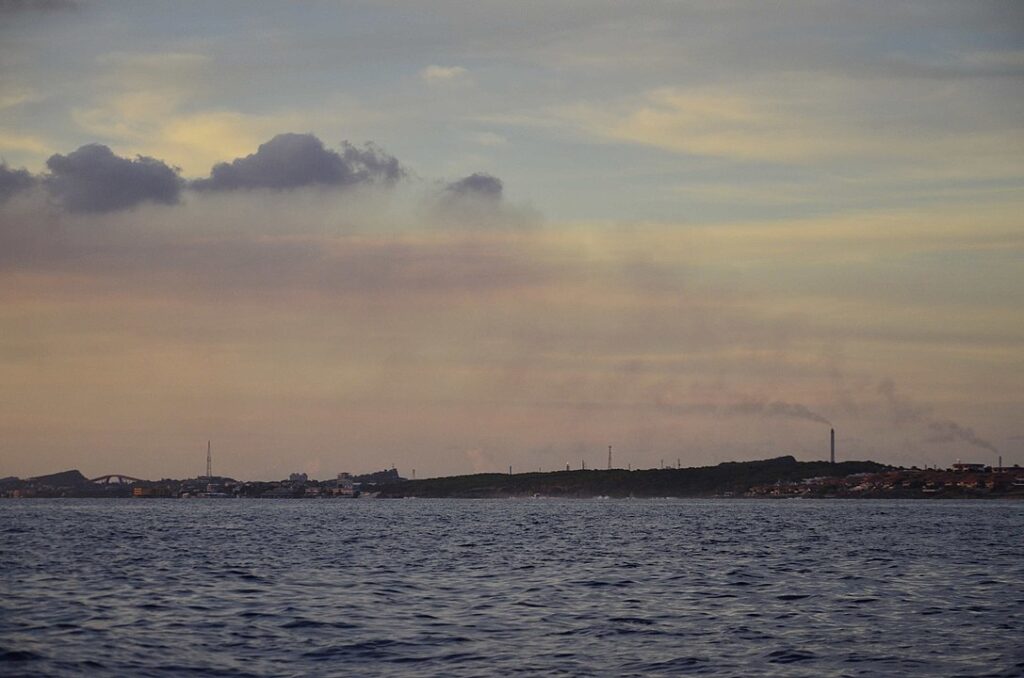 A look into acid rain and its impact
Sulphur and nitrogen particles that mix with the wet elements of rain are the main contributors to acid rain.
Le Sean Great Buddha, a nearly 71-meter-tall cultural icon in China, was found outside the city of Leshan, Sichuan province, with black and grey stains on its body and face in 2005. The magnificent statue, which was more than 1200 years old, was eroding at a faster rate than ever before. Its face was decolored, colored in streaks, and a portion of it was broken off. The monument was carved into the majestic foothills of Mount Ma. (Read more)
Although scientists in Europe and North America had been studying the subject since the 1950s, "acid rain" was one of the environmental crises that dominated news headlines globally in the 1970s and '80s. The British chemist Robert Angus Smith used the phrase for the first time in his 1872 book Air and Rain: The Beginnings of a Chemical Climatology.
In major towns where a lot of coal is burned, "it has often been noticed that the stones and bricks of buildings, especially under projecting sections, disintegrate more rapidly than elsewhere," he noted. "I was encouraged to believe that the acid rain's gradual but consistent action was responsible for this consequence." He hypothesized that the acidity was brought on by nitric acids brought on by the burning of biomass such as wood and peat in rural areas, as well as Sulphuric acids brought on by the excessive usage of coal in urban areas.
Travel back to 1960, when Eville Gorham in Canada observed that local ponds were becoming more acidic due to air pollution from a smelter. After three years, Gene Likens and his crew discovered that rain occurs at It was quite acidic in the Hubbard Brook Experimental Forest. Even though they were unsure of the cause. not till after Svante Odén, a Swedish researcher, published a piece on the subject covered by the nation's top newspaper in October 1967 started gaining notice. Dr. Odén had been keeping an eye on the surface chemistry of Scandinavian waters, and discovered that lakes there were becoming more acidic.
He credited acid precipitation because of air toxicity emanating from the United States Royal and centered in Europe which is Meteorological Sweden's Stockholm Institute had assumed the coordinating position. established in 1956 of the European Air Chemistry Network, therefore he had the evidence to support his assertions. He stated that the lake's Declining fish catches were likely caused by acidity. huge deaths were reported by fishery authorities, as well as anglers, and they asserted that soils might also be impacted if they lost the ability to neutralize, which had detrimental effects on Forest expansion and crop production.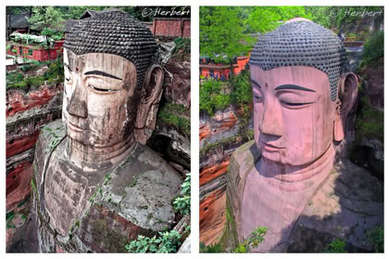 By the year's conclusion, Sweden had suggested that the UN General Assembly call a meeting to encourage concerted action. on "the incredibly complicated issues relating to the human environment". The Human Environment Conference of the United Nations in Stockholm, Sweden, in June 1972, as required. The conference's resolution called for the establishment of an annual World Environment Day on June 5; this "special day" is still observed today, nearly 50 years later. However, numerous recommendations were made and an action plan was created.
The secretariat had solicited the submission of papers and case studies on certain issues and had asked participating governments to compile national reports on the state of the environment in their nations before the conference. Air pollution across national boundaries: the impact on the environment of sulphur in air and precipitation was a case study that Sweden circulated well before the meeting and built upon the more formal report Dr. Odén had created a year after his attention-grabbing newspaper piece.
By the end of 1972, a cooperative project to measure the long-range transport of air pollution over western Europe had been launched by the Organisation for Economic Cooperation and Development (OECD), which at the time consisted of 19 European member countries in addition to the United States, Canada, Japan, and Australia. Eleven OECD countries were involved in this project.
The project's findings, which were published in 1977, proved that sulphur compounds were being carried across borders and altering the quality of the air in neighboring nations. Other initiatives carried out by certain nations were on the effects of acid rain on the environment and health and air toxicity.  
World Health Organization 1979 released its first sulphur environmental health criteria. 30 countries, oxides, and suspended particulate matter and the European Union inked the first multilateral agreement in history the Convention on the Control of Air Pollution about LongRange Transboundary Air Pollution (CLRTAP) negotiated under the United Nations supervision European Economic Commission (UNECE).
Canada and the United States were signatories they not only signed their Memorandum of Understanding of CLRTAP but the desire to create a bilateral agreement on transboundary 1980 air pollution, having participated in a cross-border debate on acid rain. The 10-year National Acid Precipitation Assessment Programme was formed by the Acid Deposition Act, which was passed by the US Congress in the same year (NAPAP).
The early 1980s saw increased media coverage of acid rain, increased following significant forest dieback in both Europe and North America, especially in the "Black Triangle of countries from the Communist Bloc: Poland, East. When it comes to Germany and Czechoslovakia, outmoded power stations were producing significant amounts of air pollution.
However, in the end, NAPAP and European research programmes concluded that there was more to the forest dieback than could be explained by acid rain triggered most likely by the "double punch" of drought and noxious pests. The consequences of air pollution on human health, however, and aquatic ecosystems have already developed significantly.
The Helsinki Protocol of the CLRTAP was approved in 1985 to lower European sulphur emissions or their transboundary fluxes. compared to 1980 levels, using a similar technique, at least 30% was approved in 1988 for nitrogen oxides. Canada as well in 1985, the Eastern Canada Acid Rain Program was established. with reduction goals to reach a regional sulphur cap emission, and the 1990 amendments to the Clean Air Act were implemented to minimise sulphur dioxide and, in the US, nitrogen oxides are present. ALSO, READ
In March 1991, the two nations agreed to a bilateral Air Quality Agreement to address emissions that cause acidification and other transboundary air pollution. The 1990s saw the introduction of further conventions that obligated nations to stricter emission limitations. Today, emissions of sulphur dioxide have decreased by 80-95% from 1980 levels in both Europe and North America while those of nitrogen oxides have decreased by 50-65% thanks to this cooperative approach to solving the issue.
WHAT IS ACID RAIN?
The Royal Society of Chemistry refers to Scottish chemist Robert Angus Smith as the "father of acid rain" and claims that he first used the term in 1852. While researching the chemistry of rainwater around industrial centers in England and Scotland, Smith came up with the name. In the book "Air and Rain: The Beginnings of a Chemical Climatology," published in 1872, he described his discoveries. But it took another century for scientists to realize that acid rain was a serious environmental problem.  
When airborne contaminants interact with clean rain, acid rain results. When these pollutants are discharged into the atmosphere, water, oxygen, and other compounds combine and react to generate acid rain. After that, acid rain falls on the Earth, where it can harm vegetation, wildlife, soil, water, and construction materials. There are numerous ways to stop acid rain created by humans.
According to the EPA (US environmental protection agency), regulating emissions from buildings and automobiles is a crucial first step. Limiting the use of fossil fuels and emphasising more renewable energy sources, including solar and wind power, can achieve this. Any type of precipitation that contains acidic elements, such as sulfuric acid or nitric acid, is referred to as acid rain or acid deposition. The definition of precipitation encompasses dust, gases, rain, snow, fog, and hail; it does not require that it be wet or liquid. Wet deposition refers to the sort of acid rain that incorporates water.
The definition of precipitation encompasses dust, vapours, rain, snow, fog, and hail; it does not require that it be wet or liquid. Wet deposition refers to the sort of acid rain that incorporates water. Dry deposition is the name for acid rain which is created from dust or gases. ALSO, READ
CAUSES OF ACID RAIN
Sulphur and nitrogen particles that mix with the wet elements of rain are the main contributors to acid rain. The particles of sulphur and nitrogen that mix with water can come from two sources: either man-made emissions from industries or natural events like lightning strikes that release nitrogen oxides and sulphur oxide, respectively, into the atmosphere. Robert Angus Smith, a Scottish chemist, is credited by the Royal Society of Chemistry as being the "father of acid rain," having created the term in 1852. While researching the chemistry of rainfall in Scotland and England's industrial towns, Smith came up with the name. Even though it is not clean, the normal rain we experience occurs when water and carbon dioxide combine to make mild carbonic acid, which is not particularly dangerous on its own. What is happening is:
  CO2 (g) + H2O (l) = H2CO3 (aq)
Regular rainfall has an acidic character since its pH is roughly 5.7. Along with the dust particles, the wind also blows away the nitrogen and sulphur oxides. They descend as precipitation before settling on the surface of the earth. In essence, acid rain is a by-product of human activities that release nitrogen and sulphur oxides into the atmosphere. Examples include the combustion of fossil fuels and unethical methods of removing waste emissions.
IMPACTS/ EFFECTS
Trees that are dead or decaying are regularly seen in areas where acid rain has occurred. Acid rain depletes the soil of aluminium. Aluminium might be harmful to both plants and animals. The minerals and nutrients that trees require to develop are also taken out of the soil by acid rain.
Acidic fog and clouds may deplete nutrients from trees' foliage at high elevations, leaving them with brown or dead leaves and needles. The trees become weaker and less able to survive freezing conditions as a result of their reduced ability to absorb sunlight. On a worldwide scale, acid rain has very little negative impact on oceans, but it has a greater negative impact on the shallower coastal waters. Acidification of the oceans, which is brought on by acid rain, can make it harder for some coastal species to build the exoskeletons they need to survive.
More marine life will perish if these coastal species are not a source for other marine life to eat from because they are connected as a part of the ocean's food chain. Because calcium carbonate, a key component of the limestone skeleton, dissolves in acidic (low pH) conditions, coral's limestone skeleton is especially susceptible to pH changes.
In addition to causing acidification, too much nitrogen entering the ocean from the atmosphere encourages the growth of phytoplankton and other marine plants. This may lead to more frequent harmful algal blooms and eutrophication (the development of oxygen-depleted "dead zones") in some areas of the ocean. The health of people is not immediately impacted by acid rain. Rainwater's acid content is too diluted to have any noticeable negative consequences.
Sulphur dioxide and nitrogen oxides, the particles that cause acid rain, do have a negative impact. Asthma and bronchitis are caused by increased levels of small particulate matter in the air, as well as other heart and lung issues. Buildings, historical sites, and statues are particularly vulnerable to harm from acid rain if they are composed of calcium carbonate-rich rocks like marble and limestone. Gypsum is produced when acidic rain reacts with the calcium compounds in the stones, and it subsequently flakes off.
CaSO4 (s) + CO2 (g) + H2O = CaCO3 (s) + H2SO4 (aq) (l)
Old gravestones are frequently affected by this, and acid rain can entirely obliterate the writing on them. Additionally, acid rain speeds up the corrosion of metals, especially iron, steel, copper, and bronze.
REFERENCES:
Marjan Faiz is a student of Civil Engineering at NUST. She is a freelance content writer  and covers a variety of topics including but not limited to fashion, food, health, and sports.