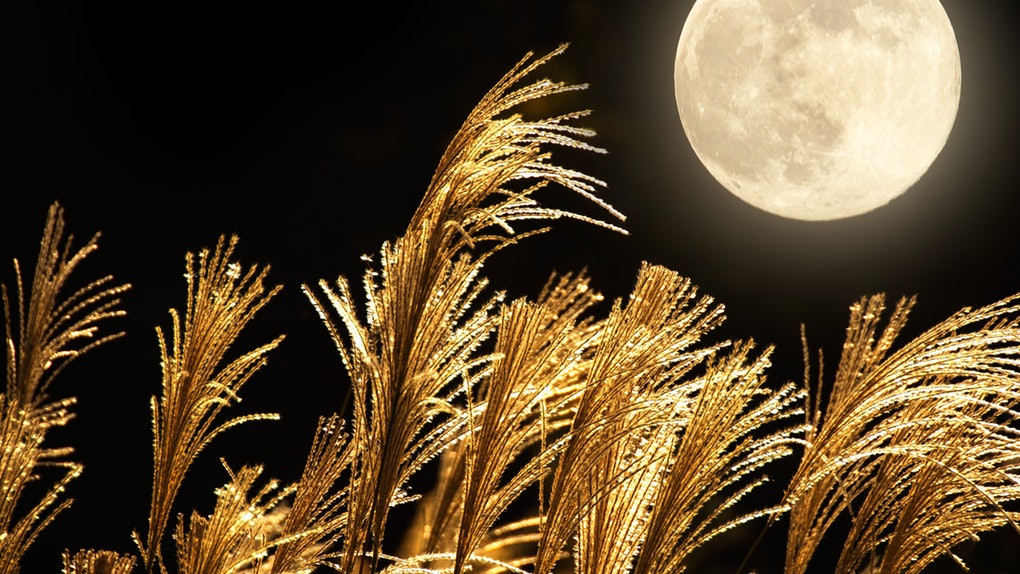 A Rare full moon will light up Tonight
There will be a full moon tonight, the next one is not for around 30 years.
Coming Friday, 13th September, will be the spooky day with extra spooky night sky having the harvest moon appearing on it. The last time the U.S. saw a full moon on Friday- the 13th was October 13th, 2000.
For those living in the Eastern Time Zone, full Moon will occur at 12:33 a.m. on Saturday, September 14, according to the Farmers' Almanac. However, Americans in the Pacific, Central, Mountain, and Alaskan time zones will get to gaze the full Moon before midnight on Friday, Sept. 13.
The term "harvest moon" refers to the full, bright moon that occurs closest to the start of autumn, marking the end of the summer and the start of the fall. The harvest moon is also called "corn moon" since September is the time of the year when farmers begin harvesting their crops. Normally, the moon rises around 50 minutes later each day on average. But in the days leading up to the Harvest Moon, this interval shortens to around 27 minutes on average, enabling the farmers to work later in the evening as more light is available to them after sunset.
This harvest moon has also been referred to as "micro moon" by the astronomers, as it will appear 14 percent smaller and 30 percent dimmer in the sky. As the moon will be at its apogee- at a point farthest away from the Earth, Time and Date says micro moons must be more than 251,655 miles away from the Earth and Friday night's moon will be 816 miles farther than that.
Next chance we'll have to gaze at a moon approaching fullness on Friday the 13th (before achieving total illumination the next morning) will be on May 2033.
So mark your calendars sky-watchers, because this weekend you have the chance to experience something really mesmerizing!
For the lovers of Astrophotography: https://scientiamag.org/super-worm-equinox-moon/

Sabeeka Zafar is a Bioinformatician-to-be with a passion to be a significant part of the great revolution in the near future in the field of Bioinformatics specifically and that of Science generally. Sabeeka is a social activist, enjoys working with people for the betterment of the society and loves to read and to write.