Forest fires and their anthropogenic cause, a rare discovery
Fires should be suppressed more effectively in the future and the forest should be restructured
From early ages, we have been reading stories of ancient forest fires which were devastating enough to eradicate entire populations dependent on them. Also, we have witnessed a good number of forest fires which have had no substantial initiation cause. But now a recent scientific study conducted by an international team of researchers led by Elisabeth Dietze provides surprising answers.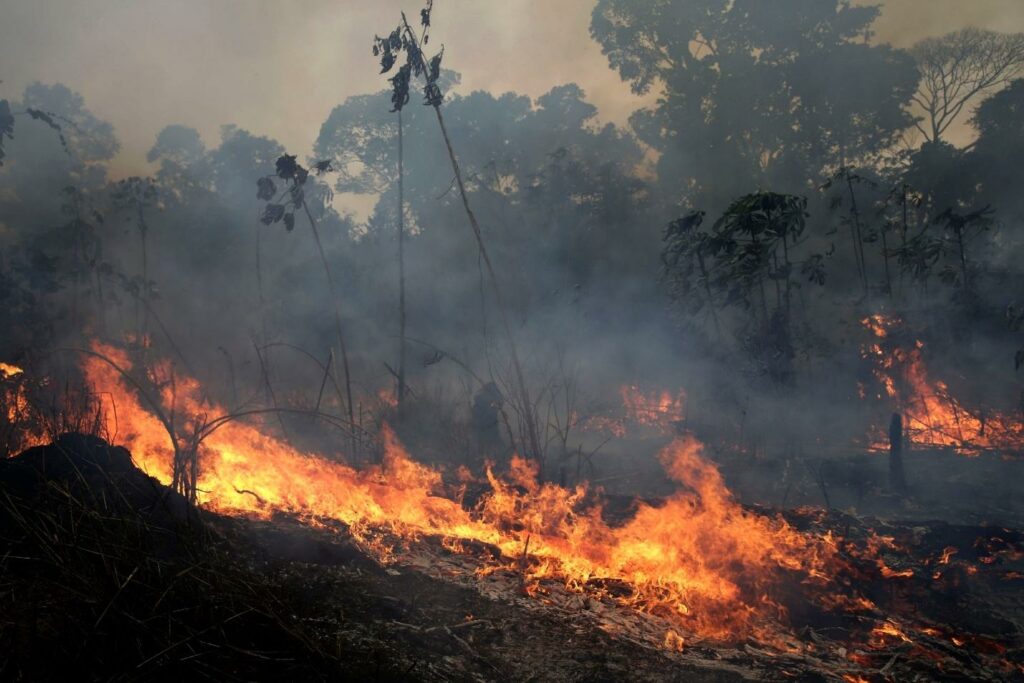 Organized forestry
According to that research team, after the end of the 18th century, the number of forest fires were reported higher than ever with a variation in organized forestry. Organized forestry depicts that monoculture trees (trees of the same species) were planted in those forests during their restoring. For instance, in a region of northeastern Poland, the research team presented scientific data pointing out that the frequency of forest fires had increased by two-thirds of its original ratio.
Forest regimes
Scientifically every landscape has its own probability of how fire behaves there. This phenomenon is better known as "fire regime". Fire regimes are directly influenced by an area's climatic conditions, vegetative patterns, and landscape orientation. Any impactful interference of humans with any of these parameters can result in disruption of the forest regime of that area.  In their research, the researcher observed a temperate forest landscape around Lake Czechowskie in the bory tucholskie (English: tuchola forest) located in northeastern Poland.
They made an effort to identify the extent to which forest management influenced the fire regime of that area. Molecular fire makers which include pieces of charcoal, molecules formed during biomass combustion, particulate matter (specifically sulfur contents). A majority of these molecular entities originated from drilling cores of lake sediments.
A rehab for the forests:
In their research, the team of scientists mentioned that human activities have caused two major changes in the fire regimes of the 19th and 20th century. One, the amount of biomass combustion increased unintendedly during the mid-19th century. In the process, forests were restructured with huge addition of flammable pine tree monocultures crucial for industrialization.
At the end of the 19th century, polish ministry of forestry took serious notice of the "burning" issue and issued a fire protection strategy. Included in this strategy preview was a plantation of a wide variety of tree species, building of a denser network of paths, availability of extremely mobile emergency fire brigade service designation near major risk sites. These methods proved worthwhile in the process of safekeeping of forests. But later on, history saw a rather odd change when the Soviet Union was shattered. At that time, there was an enormous need for rapid industrialization as a lot of independent state's future was at stake if the current energy demands would not be met. This, in turn, led to a greater plantation of pine trees in the forests. This resulted in a greater forest area of that region. And since then an estimated 14 major forest fires have been reported in and around Soviet Union forest regimes.
In conclusion of their research, Elisabeth Dietze commented "In the course of climate change with its temperature rise and more frequent dry summers a new adjustment of forestry is necessary. Fires should be suppressed more effectively in the future and the forest should be restructured — towards a more diverse and less flammable tree and shrub species. This is our most important result for forestry."  
Also Read: Ocean Privatization can minimize Environmental Destruction
Bilal Tariq is a BS student of environmental sciences in Quaid e Azam University Islamabad, based in from Rawalpindi. He has successfully completed a tri accent (British Scottish American) course from NUML along with spoken English.
Bilal wrote a few blogs for AGESP, a government-certified organization.