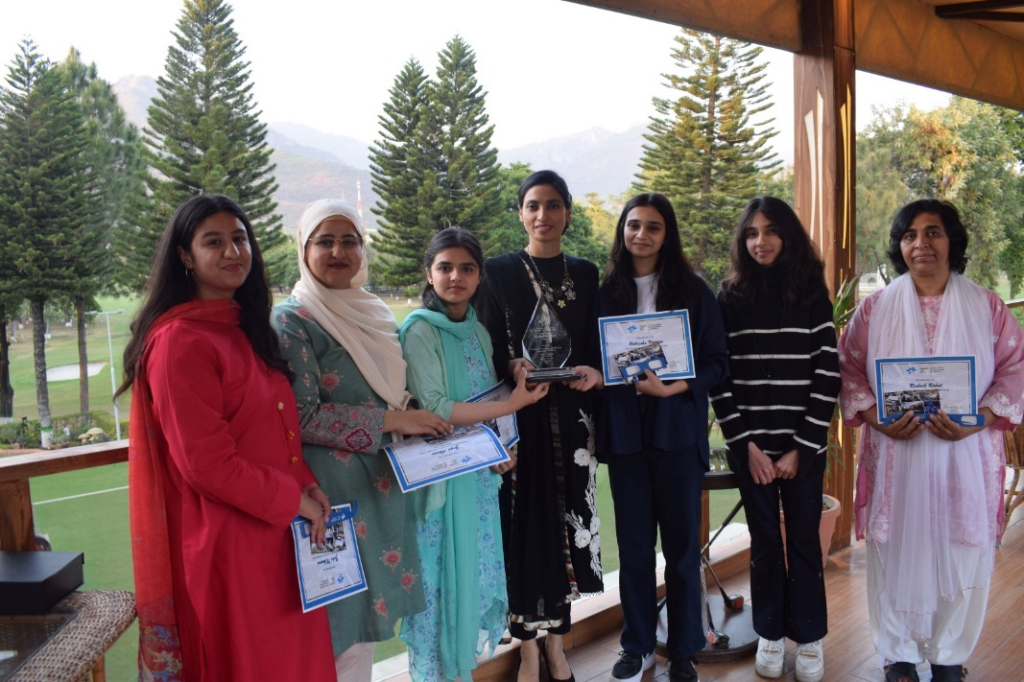 High School All Girl Students team from Islamabad won the Students on Beamline- Canadian Light Source, poster competition
Poster titled "The 'Fair' in Fairness creams: A Hazardous Lie?
Pakistan is internationally famed for its natural beauty and rich cultural wealth, but also for its talented young people. The gifted youth of this motherland has never failed to bring honor to the nation on a global stage.
A group of high school students facilitated by their teacher from Islamabad has added another medallion to the motherland by participating in an authentic scientific inquiry (ASI) program, Students on Beamline (SotB) at the Canadian Light Source Synchrotron (CLS), University of Saskatchewan, Canada. This is a momentous experience for these girls to utilize scientific apparatus worth $200 million of an international facility to conduct their research. The entire project was run remotely during the Covid-19 pandemic restrictions.
The group consists of seven highly committed and motivated all female students supervised by Ms. Mirwat Shamshad –a Physics educator from, Islamabad. The students were from different school systems and grade levels, i.e. international (A-level Cambridge Assessment International Examination) and national (Federal Board of Intermediate Secondary Education).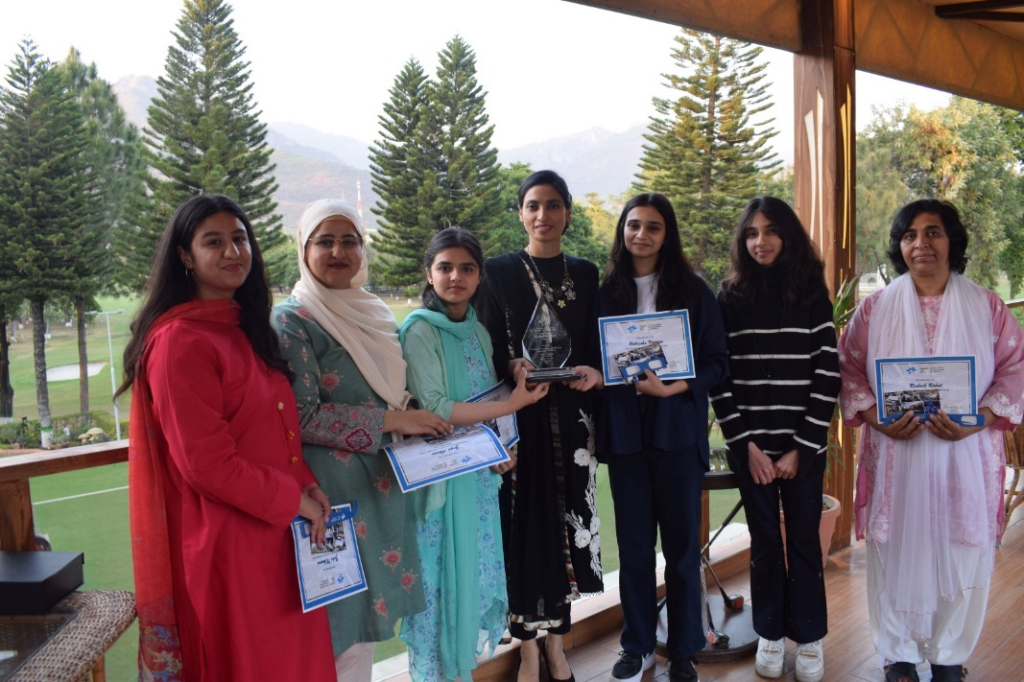 Canadian Light Source research facility employs synchrotron-producing, extremely brilliant infrared, ultraviolet, and x-ray light. This light is used to probe the microstructure, and chemical properties of matter allowing the analysis of a host of physical, chemical, geological, and biological processes. (T Walker, 2013).
Under the guidance of CLS scientists, students were to determine a topic to investigate that has the potential for novel scientific investigation. This remained the context of the initial fortnightly online meet-ups with CLS mentors. Students discussed several topics of interest, literature review for each topic was also done by students, which led to determining a specific and novel question.
The students focused their research on the presence of harmful metals, specially mercury, in skin whitening creams sold in Pakistan. One of the primary research goals was to determine how far Pakistan has progressed in fulfilling the Minamata Convention's mandates for minimizing the use of mercury in industrial processes. Minamata Convention is a worldwide accord on environment and health, adopted in 2013, to which Pakistan is also a signatory.
The findings were benchmarked with the European Environmental Bureau's "Zero Mercury" research on the use of mercury in skin products. "Zero Mercury" research also found that a significant portion of skin-whitening products with the harmful amount of mercury sold across the globe are Pakistani brands. Mercury is hazardous both for health as well as the environment; hence current research has a direct impact on the health and environmental issues of the society as well.
In their experiment, students also incorporated a social dimension into their study by surveying participants from large cities of Pakistan, particularly females. Considering the transgender community is one of the primary consumers of in-country produced cheap skin-lightening creams, trans activist Kashish Nadeem reached out and helped circulate the survey among Trans community.
SotB is considered an authentic scientific inquiry (ASI) process where our students considered methods to collect product samples and surveys, possible legal and ethical constraints linked to the research, process for sample testing, likely synchrotron techniques to be employed for the investigation, possible negative consequences of their research, and how the students might handle those potential situations.
Students have a real immersive scientific experience where they were involved in complex tasks using the actual equipment (remotely) and processes scientists employed. They were doing real science with unknown outcomes that are part of an authentic science inquiry experience. Students were trained in synchrotron processes while pursuing their questions and hypothesis. They engaged remotely on several occasions with CLS scientists to prepare for conducting experiments, analyzing data, reaching conclusions, and generating more questions concerning their work.
Students were responsible for directing the research. However, during a period of around one year long scientific process, they were facilitated by their teacher Mirwat Shamshad and mentored by CLS education lead Ms. Tracy Walker, Dr. Robert Blyth CLS project manager, and Dr. David Munir CLS staff scientist.
At the completion of the project, the group presented their research virtually to CLS staff scientists and the public in December 2021, which is featured on CLS' YouTube channel.
Meanwhile, a research poster was also submitted for SotB poster competition. At the CLS Annual users meeting in October 2022, students briefed their research and competed with the other student groups from different High Schools in Canada.
The posters were evaluated following a process involving four steps i,e. a) Peer review b) Judges Vote (after the student's presentation) c) CLS Staff Vote d) Public Vote. The poster presented by the Team of "School of Astronomy and Physics – by Mirwat" titled "The 'Fair' in Fairness creams: A Hazardous Lie? The Synchrotron sheds light on the Dark Side of Fairness Creams!" won the overall poster competition for year 2022 and received the trophy for Judges Vote. It is available on CLS SotB website.
"ASI experiences such as SotB are potentially transformative experience for students, promoting positive perspectives of science and students' relationship to science, and so are desirable. What we found suggests such experience is also transformative in developing a sense of ownership and control among students for their own learning that is both meaningful and helpful for them but society in general" (T. Walker, 2013).
Also, Read: Pakistani students make history in Aerospace competition
Mirwat is an Islamabad-based Physics educator. She is a CERN alumna, currently serving as National Astronomy Education Coordinator (NAEC) – for the International Astronomical Union (IAU), STEPUP Advocate (APS) for Pakistan chapter and International Day of Light (IDL) alumni. She is also running her own venture "School of Astronomy and Physics" to foster a scientific culture at the high school level.