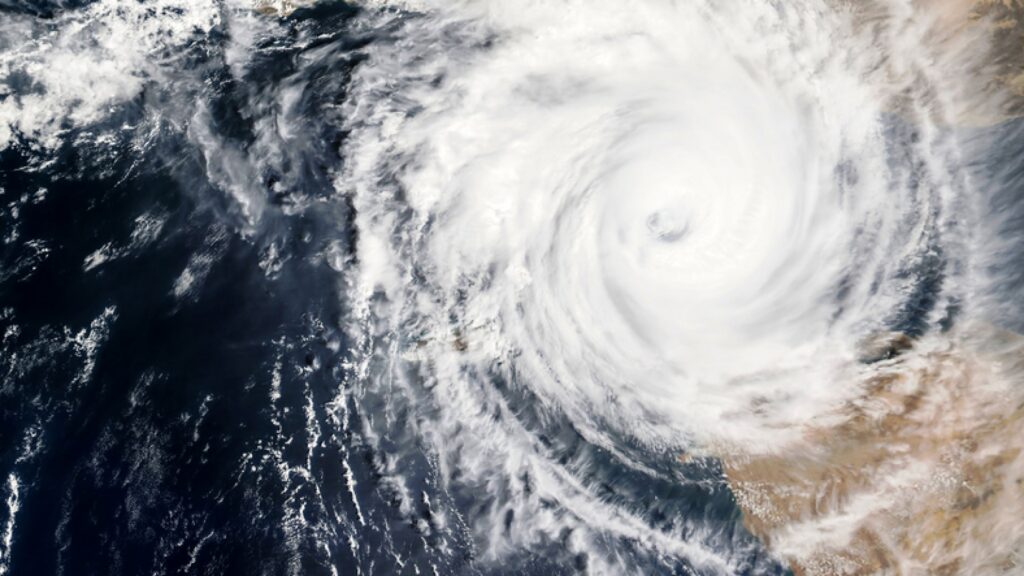 Meteorology contributes to make us safer
Imagine that you just tune into a weather channel, and come across a catastrophic situation like a bomb cyclone or polar vortex.
In 2000, Actor George Clooney played the role of Captain Billy Tyne on the Andrea Gail, a ship that was doomed to get caught in the cross chairs of the perfect storm. The action-packed movie briefly showcases what a real-life meteorologist might do at places like the National Hurricane Center in Miami, Florida.
In our daily routine, we rely on weather applications the most. Going out to work or coming back, planning for a picnic trip over the weekend, or booking a flight for touring to another city or country, the first thing that comes into our minds is, how would the weather be on that specific date? Wouldn't I get canceled my flight due to a storm? Or rain threats will ruin our picnic…
With such thoughts, we rush to applications on our cell phones to get the latest weather updates. These applications are an essential part of our daily lives. Still, most of us don't know much about the science of atmospheric study, meteorology.
Many people wonder why the study of the atmosphere is called meteorology.
History tells us that this name comes from the ancient Greeks. In about 340 B.E.C, the Greek philosopher Aristotle wrote a book named "meteorological", about the information of weather and climate he found worthy in that era.
According to historic resources, Aristotle got the book's name from the Greek word "meteoron," which means "things high up" and refers to anything observed in the atmosphere. And it had nothing to do with the meteors (objects fall from space, as we know the word today). This term had been used for several centuries, and the researchers who study the atmosphere were called meteorologists.
Still, people who know about meteorology think it is the science of weather forecasting. However, it is more about studying the atmosphere, long-term trends in climate and weather, climate change, and their potential impacts on living beings on earth. These days, meteorologists are specifically concerned about ecosystem variations due to climate change.
In Pakistan, awareness about atmospheric studies and weather patterns is deficient. People rely on weather updates and applications but started blaming or bashing met office when a weather predictions wouldn't go right.
Now with more sophisticated technologies and equipment, researchers cover several sub-disciplines of meteorology like climate modeling, remote sensing, air quality index, environmental Nanotechnology, and atmospheric physics. Since atmospheric changes are directly linked with the rise and fall of oceans and the sea breeze/ Al-Nino phenomenon, oceanography is now also paired with meteorology.
As it is evident that weather affects every living object on the earth, or even in space, scientists can now detect solar flares and dust that reverberate and interact with the earth's magnetic field, incorporating changes in global weather patterns. These days, meteorology also includes hard sciences, cutting-edge technology, satellite imagery, fieldwork, and broadcasting and media.
A recent example of the significance of meteorology these days is the deadliest hurricane Ian which wreaked havoc in Florida a few weeks ago. Still, residents of Florida and adjacent under-threat states had enough time to evacuate and prepare themselves for the worst when it turned into a category four storm. All this was possible due to the warning meteorologists issued a week earlier, and the local weather station was constantly watching and monitoring the hurricane's movement until it died.
For the last two decades, the world has been under constant threats of extreme global weather events and natural disasters. These events have generated several scientific terminologies that people weren't aware of. Imagine that you just switch on your TV set, tune into a weather channel, and come across a catastrophic situation like a bomb cyclone or polar vortex. They and other terms are unfamiliar to laypersons but are widely used in international media, even though they are mainly wrongly explained in public.
Pakistan faced historic flooding due to unexpected torrential rains at the end of August 2022. Several meteorologists had predicted widespread rains in Balochistan and Sindh provinces. Still, the National Disaster Management Authority neither issued a warning to evacuate people nor helped them when their homes were submerged in two-to-three feet of water. This negligence resulted in a historic catastrophe that would take years or a decade for rehabilitation.
In Pakistan, awareness about atmospheric studies and weather patterns is deficient. People rely on weather updates and applications but start blaming or bashing met office when weather predictions wouldn't go right. Scientia Pakistan brings its exclusive edition on Meteorology to make people aware of the authenticity of weather prediction models, climate change, and atmospheric studies.
We have very informative stories on weather models, the current situation in IDP camps in flood-affected areas of Pakistan, acid rains, food delivery, the environment, cloud seeding, and much more. Besides, we interviewed Dr. Perviaz Amir about the role of water in Pakistan's agro-based economy as the flood has affected chiefly corps, and experts warn of a severe food shortage in coming months.
We are sure that this edition will give our lay audiences an insight into the significance of meteorology and how crucial it is to be aware of atmospheric study in a post-climate change era. Have an excellent read!
Saadeqa Khan is the founder, CEO, & Editor-in-Chief of Scientia Pakistan. She's a member of the Oxford Climate Journalism Network (Second Cohort) and NASW. Saadeqa is a fellow of NPF Washington, The Falling Walls Foundation, and the Science Journalism Forum. Saadeqa has won several international journalism grants and awards for her reports.