Science and the Environment: An overview of discoveries and research
The environment will continue to be a topic of interest to humans because of our dependence on it and its resources.
Environmental science is a discipline that integrates ecology with biology, chemistry, geology, and meteorology with a dash of physics and engineering to study our surroundings and the interaction of humans with these surroundings.
It cannot be called a purely biological field because only its subfield ecology is related to the study of the ecosystem and the delicate balance that is maintained to support this intricate reliance of life forms on each other.
The rest of the subfields, like geology and meteorology, focus on the physical and structural aspects of the earth and its environment, for example, the chemical and physical compositions of matter that makes up the environment and how these molecules interact and impact the surroundings,
Environmental sciences thus integrate chemistry in the sense of studying compositions and interactions, biology in the sense of studying life and its relationship with its environment, and physics because of studying the properties of matter that make up the environment into a new field of earth science.
History
Environmental sciences are not a new field; they go back many centuries. However, discoveries are still at their peak today because of the changing dynamics of the earth's atmosphere, climate, resources, and wildlife due to human impact on these factors.
Dr. Rex N. Olinaires is considered the father of Environmental sciences. He was a professor at the University of the Philippines and his work was on water sanitation and its impact on the spread of microorganisms. He highlighted the fact that poor sanitation is the root cause of all environmental pollution.
The Industrial Revolution in the 1960s was basically a turning point for scientists studying nature to realize that human activities adversely impacted wildlife and the environment. This led to studying these impacts, the study of the environment and mechanisms to cope with environmental problems.
The realization of replacing traditional plastics with bioplastics is an example of one of the most groundbreaking research in environmental sciences.
Major Discoveries
It is interesting to note that the field of environmental science deals with problems created by Man himself. Human beings exploited the natural resources of this planet to industrialize and manufacture goods for their own benefit. They exploited the resources to the point of damage to the natural ecology and environment of the planet.
The next set of discoveries and research has basically been focused on solving these environmental problems and aiming for enhanced sustainability.
Earlier discoveries were more about using the environment for human industrial purposes, for example, the extraction and purification of natural power resources, processing of these resources to find useful products, and understanding the plants and animals of this planet and how they survive in their habitat.
Their relationship with each other in the community and their habitat in their environment were the main research topics.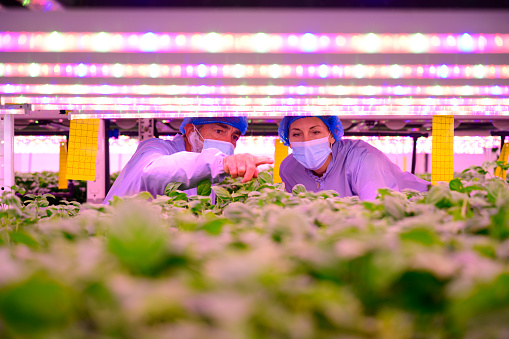 Earlier environmental science research also focused on applying technology to understand the atmosphere, climate, structure, and composition of the earth and its water bodies and how everything worlds and is interconnected.
The realization that the environment can have a direct impact on humans' quality of life came a bit late down the road; when resource exploitation crossed limits, the industrial revolution became unaware of its effects, and human health started deteriorating.
Pollution, wildlife extinction, global warming and climate change then became hot topics for environmentalists, and research focused on eliminating these problems for sustainability.
Significant alternatives like renewable energy resources, a ban on hunting, fish farming, and other wildlife exploitation activities, waste management and recycling, microbiology, and biotechnology applications for tackling environmental challenges became the center for research.
The realization of replacing traditional plastics with bioplastics is an example of one of the most groundbreaking research in environmental sciences. Using natural polymers makes bioplastics environment-friendly and does not 'build up' in the food chain either. Scientists are further looking for similar innovative ideas.
Every year universities and organizations collaborate to find solutions for environmental sustainability. One such example is the FICS competition by NUST in collaboration with PepsiCo. In this competition, students and their supervisors were required to submit proposals to find innovative and creative solutions to tackle plastic waste in the country in a sustainable way. The winner would receive funding for their project by Pepsi Co.
Let's take two examples of titles of research articles from Nature Magazine from the year 2023 to get an idea of the kind of research under focus.
An interesting story focuses on the importance of honeybees as pollinators and contributors to the planet's biodiversity. The effects that pesticides have on their epigenetics are causing their population to decline.
Although this article highlights aspects of molecular biology by showing how chemicals in pesticides alter gene and protein expression, it is a good example of the effect of human activities on wildlife and, therefore, the environment.
According to another report published in Nature, the impacts of human activities and water pollution on the coral reef have been explicitly discussed as how the coral reef has adapted to its new environment. This interesting article focuses on the ability of nature to adapt to change and heal with time if given a chance.
Conclusion
The environment will continue to be a topic of interest to humans because of our dependence on it and its resources. To stay on this earth, we must deal with the environmental challenges we have created. The ultimate goal is sustainability and better quality of life for humans.
Also, Read: Nurturing Environment through Data Science
Aniqa Mazhar is a graduate of QAU in Biochemistry. She has taught sciences to O levels and is currently planning for her MS in Food Technology. Aniqa's hobbies are reading, watching movies, writing, calligraphy, long walks, and nature photography.