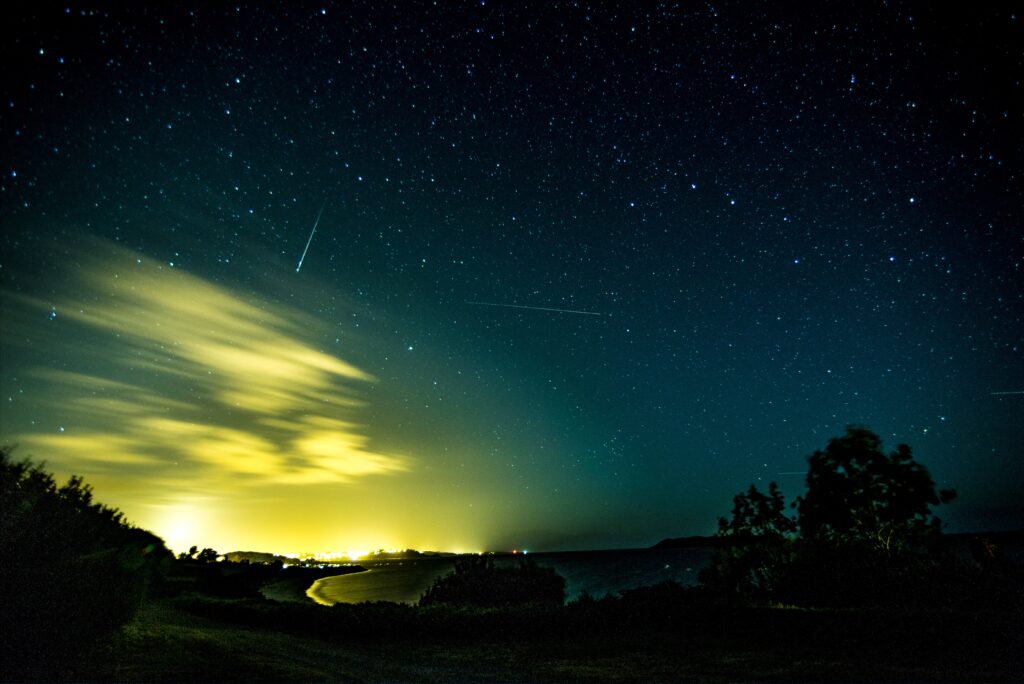 The feasts being offered by the Fall skies
For the folks longing for some stargazing events, here is a compilation of everything coming up in the skies of the fall season. It is going to be fantastic, so mark your calendars and get your telescopes ready.
Mars at Opposition
Keep the night skies of October 13 in check as Mars is going to make its closest approach to Earth. It will be in all its glory and is expected to be at its best since 2003. And such a fantastic opportunity is not going to come until December 8, 2022.
Orionids Meteor Shower
From Wednesday to Thursday, October 21 to 22, you will get to witness the Orionids meteor shower. It will appear its brightest after midnight when it will pass Earth with a speed of 20 meteors per hour.
Halloween Hunter's Blue Moon
The second full moon of October will occur on Halloween night. It will not really be blue though and is given the name "Hunter's Moon" because it rises in the east near the time of the sunset.
Leonids Meteor Shower
If you happen to miss the October meteor shower, worry not, as the month of November will also bring another shower with it. From November 16 to 17, the Leonids Meteor Shower will grace the skies. There will be an estimated 15 shooting stars per hour.
Moon Eclipse
The 'Frosty' or 'Beaver' Moon of November will hide behind the Earth's penumbral shadow on the 30th day. It will be visible only from North and South America, Australia, and East Asia and will be the last penumbral lunar eclipse of the year.
'Geminids Meteor Shower' and a 'Total Solar Eclipse'
Astronomy lovers and stargazers are in for a treat on December 14, 2020, as these two fantastical events will occur in the skies just hours apart. The 120 multi-colored shooting stars per hour will shower will be visible to everyone and will peak after midnight. The solar eclipse, on the other hand, will stretch through Chile and Argentina and will last for a few minutes only.
Jupiter and Saturn Conjunction
On the 21st day of December, which will also be the December Solstice, great conjunction of the planets Jupiter and Saturn will occur and will be visible in the western sky right after sunset. A great way to end the stargazing calendar.
Also Read: Venus: a planet in our Solar system pretty much ignored
The Dynamic and Energetic team Scientia.