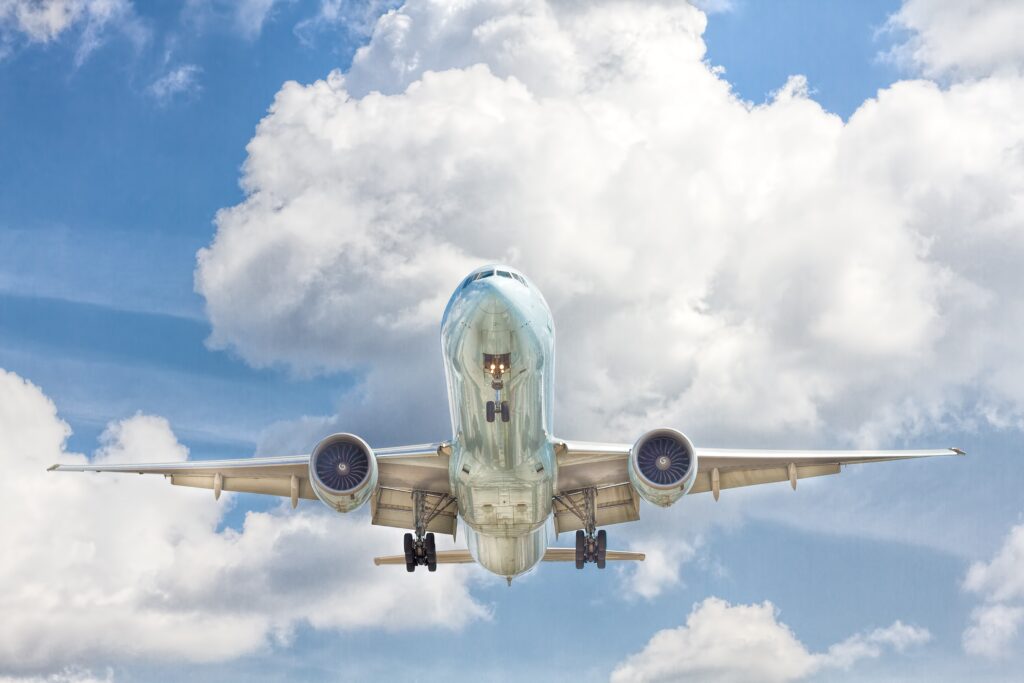 Navigating the aerospace industry with Anique Ajmal Siddiqui
From SpaceX sending missions to the International Space Station to the development of state-of-the-art passenger planes, the aerospace industry worldwide seems to be moving in the right direction with a lot of progress and buildout. But in countries like Pakistan, it lags behind and needs a lot of rerouting to get in line with the rest of the developed world. We sat down with a design engineer to hear his thoughts on the current conditions of the aerospace industry of Pakistan and how it can catch up with the rest of the world.
Anique Ajmal Siddiqui did his O levels from Beaconhouse Karachi and later got admission to a Foundation Program at the Queen Mary University of London. He also completed his Bachelors in Aerospace Engineering from Queen Mary. After graduating in the summer of 2018, Anique returned to Pakistan and worked at Integrated Dynamics Aerospace and Robotics, a UAV manufacturing firm in Karachi.
Maham: You are primarily an aerospace engineer. Can you share a little about this industry's background and how it is perceived in Pakistan, and what kind of work is being done these days, both nationally and internationally?
Anique: To be honest, if I tell someone in Pakistan that I am an aerospace engineer, they usually don't know much about it, and the only company they can think of is NASA. For sure, it is one of the biggest names in the industry, but it is primarily a part of the spacecraft industry, which differs from the aircraft industry.
Internationally, a lot of work is being done on space exploration; all of this is part of the extensive research and development, from Europe to the USA to even India, as we have seen with their recent attempt to send a lunar lander.
In Pakistan, unfortunately, not much work is being done in R&D. Overall, in our sciences, there is not ample provision of funding that can lead to productive outcomes. Nationally, the organizations working at the government level include SUPARCO. But it isn't making any strides. People here have a lot of interest; even my fellows from O levels used to speak about their fascination and discussed their desires to pursue it as a career. But I was the only student who did aerospace engineering; everyone else feared for lack of scope in Pakistan. People I met during the early days of my career echoed that thought.
The current Federal Minister for Science and Technology, Fawad Chaudhry, has pushed SUPARCO and has announced several projects, including a satellite launch in collaboration with China which is under consideration. However, the development and execution of the proposed projects are still much slower. In recent years, many startups have emerged. I'd like to mention Sara Qureshi of Aero Engine Craft, working on contrail-free aero engines. If her startup is provided funding and resources, it has the potential to be upscaled.
I am glad that in Pakistan, people are now acknowledging the potential. They have interest but are hesitant because of the lack of jobs. Even in the development of unmanned systems, communities and hobbyists are doing magnificent work.
Maham: In recent years, the aviation industry of Pakistan has been through several ups and downs. PIA is now in a state of downfall. What do you think went wrong?
Anique: PIA is marred by political issues and influences. The management hired people for jobs under political pressure and in excessive amounts; double and triple the number required. Now PIA is catering to them and providing benefits to everyone, including those who do not perform any work. On the other hand, Airblue and Serene are small aviation companies, but they are working really well. Serene recently purchased an A330-200 airplane, and Airblue made similar airbus purchases. Both these companies are moving forward slowly but progressively, unlike PIA, which I don't see making progress anytime soon.
Fortunately, in Pakistan, new airlines are emerging. There is a lot of paperwork and documentation in the aviation industry, from managing routes to exporting aircraft. It takes 3 to 5 years for an aviation company to take off. Aviation is the backbone of tourism, which is being boosted by the Pakistani government, so our overall economic cycle will soon improve.
Maham: Where does the world stand in terms of progress in the aerospace industry, and what are the challenges being faced?
Anique: There is a lot of investment being done internationally in this field. The primary work is Research and Development. Space missions are costly, so the big companies are pouring in money. People like Elon Musk and Jeff Bezos are pursuing it, and they obviously know the general benefits of exploration. And the way they are investing, I am sure that we will see a lot of development in the coming decade.
If I use my insight generated from my experience in this industry, travel should take much less time than it does. In the coming years, people won't have hours to spend on traveling. So, technologies are being developed to address that. There are also interests in renewable processes for aviation like electric airplanes, which are in the development phase in various countries. Technology is thriving, but issues arise from civil and federal aviation administration. It's tough working along with their rules because one has to comply with many safety factors. In Pakistan, the UAV (unmanned aerial vehicle) industry in the private sector is unable to grow because there is no support from civil aviation. Secondly, the military also raises many red flags. This is a worldwide issue. But changes are being introduced so that people can get more opportunities.
Maham: In the middle of the last century, we saw many milestones being achieved. From the space race to imaging of the cosmos, it felt like we would soon reach other planets. But the pace reduced. What were the reasons?
Anique: There were a number of reasons for that. In America, many people opposed space exploration. There were conservative groups that called it natural exploitation and argued that there were no gains whatsoever. Now there is much more awareness. People are looking at other bodies that may support life, for Earth is being damaged. There were also several major setbacks like the 2003 Columbia disaster in which the entire crew lost their lives, which heavily impacted the space shuttle program, with people calling out for the risks and high stakes. There were funding issues as well because this type of work requires massive financing. Rockets were not reusable back then. The technology has just been perfected recently with the SpaceX initiatives. It was not practical at that time, but research and development continued.
Maham: With the current pace of development, can we really reach to Mars in the next decade?
Anique: In the coming decades, you will certainly see the product of a lot of work being done now. I don't think it'll be possible by the next decade, but indeed within the next 50 years, humans will reach Mars. Worldwide, there are a lot of precautions followed for experimenting with human life. Going to space takes a lot of time. But all big companies are looking into further exploration. Elon Musk himself is quite a visionary person and is very enthusiastic about Mars. Going to the Moon will be relatively easy. Considering the current progress, within 20 years, I think it will be feasible as a vacation spot.
Maham: As your work is on UAVs, how much progress do you think is being made in this sector in Pakistan? What are the problems arising?
Anique: In Pakistan now, quite a few companies have started working on UAVs. When I did my internship three years ago, there wasn't any other company working on it. When you tell someone from the public that you are working on drones, they ask whether you will go to Waziristan to drop a bomb. People who are not aware think of these as instruments of terror. There is a need to educate and change such perceptions.
Most of the work is being done in those sectors that are closely linked with the forces. There is a company in Islamabad called SATUMA that makes drones for forces. Recently, NUST students and faculty also designed a quadcopter for pesticide spraying and aerial imaging, showing that there is a lot of potential in this market. UAVs can help us do a lot of work in much less time. For example, courier services take a day to send something from Karachi to Islamabad, even though a flight takes two hours. One can send a fixed-wing that can drop a payload on the desired destination within hours. But the government doesn't give that much of a free hand and prohibits the use of airspace. There are a lot of factors, documentation, legalities to comply with.
Maham: There is a lot of talent and interest in Pakistan, but there is still some hesitation and awareness issues. How do you think we can explore the potential and inspire people to come forward?
Anique: The most significant role in all of this will be of the organizations that are making progress even at a smaller level. People like Sara Qureshi can be symbols of motivation. I have met a lot of people who have a discouraging attitude. But it's all about looking on the bright side.
Most of the companies in Pakistan are in the early phases. The general mindset is that people feel there aren't enough engineers or facilities, which carries a lot of misconceptions. The basic conventional mindset compels people to look for a job after their degrees and earn just enough to support their homes, and they get stuck in a cycle. There is no personal or technical or even financial growth in it whatsoever. It is better to work and invest in your skills at an early level. Conventional businesses in Pakistan are going to be obsolete soon because, in the coming years, people will start investing in digital markets. People regularly complain about the lack of market. The market is always there; you just need to display that your work is feasible.
Maham: What do you make of the environment in Pakistani universities given that you have studied abroad, and how can we excel like the rest of the world in the research sector?
Anique: The environment created in Pakistani universities pushes students to seek jobs after graduation. This primary mindset traps them, halting research. The faculty and universities should promote research, small businesses, use of technology. Folks should participate in science exhibitions, but they need to take it to the next level and commercialize their projects so that they can gain some incentive. There should be stimulation and incubation centers that can provide forums to think and collaborate. Where I used to study, multiple incubation centers were present that linked startups to various companies; 3D printers were readily available that were used by students for their projects, but that's not the case in Pakistan. When there is the introduction of new concepts and deployment of exciting technologies, people get motivated.
Maham: We also hear a lot about air travel causing global warming and the aviation industry not being environment friendly. Does it really have that much damaging effects as claimed?
Anique: Air travel does have an impact on global warming, causing roughly 5 percent of it. Air traffic will increase massively by 2050. The aviation industry is set to grow on an even bigger level. But for such processes, you make sure it doesn't exceed its boundaries. You will see engines in a few years that will be developed in a way not to impact global warming. Better electrical batteries are being developed to support green aviation and a zero emission, liquid hydrogen fuel aircraft by Airbus is also under development. All these new concepts will significantly change the dynamics of this industry.
Maham: What are your recommendations for those who want to enter this field?
Anique: There are technologies and small startups to which people should look up to in terms of increasing their knowledge but not for financial support as everything is still in the growth phase. Those still studying should expand their networks and learn about the recent developments. Visit forums outside the university as there is always a chance of stumbling upon a project that has the potential to be commercialized. Interested people should read more and invest some years in familiarizing themselves with the market.
Also Read: How Covid-19 is impacting air travel with Captain Jahanzeb
Maham Maqsood is the Managing Editor at Scientia Pakistan. She has done her Bachelors from Quaid-i-Azam University in Biochemistry. An avid reader and a freelance writer, Maham has worked for several organizations including Globalizon and MIT Technology Review Pakistan.