The Hepatitis virus; An over-burdening toll on Pakistan
According to the medical experts, the current death toll due to Hepatitis is between 300 to 400 people daily.
With one in every twenty Pakistanis already infected, Pakistan has the second-largest burden of Hepatitis C infection globally. According to peer-reviewed published data, there are 11 to 13 million patients of Hepatitis B and C are breathing in Pakistan. The HCV shows a homogeneity across provinces, and over time its prevalence is strikingly persistent at a high level.
Understanding Hepatitis
At present, there are six distinct types of this virus have been observed and dubbed as hepatitis A, B, C, D, E, and G, which identified via different viruses and infection procedure. Hepatitis B Virus (HBV), Hepatitis C (HCV) and Hepatitis D Virus or Delta Virus (HDV) are blood-borne viruses. Though all infections are dangerous, the B, C, and Delta can be chronic and fatal by leading to liver cirrhosis and liver cancer!
Acute viral Hepatitis-A is also a common infection among Pakistani kids as some 50 to 60 percent of children have chronically affected by HAV.
According to the World Health Organization (WHO), hepatitis is generally a disease of liver inflammation. It emerges differently in different people and effect according to the virus pathways. In some cases, the epidemic stays self-limiting, but many hepatitis viruses progress to liver damage and even cancer.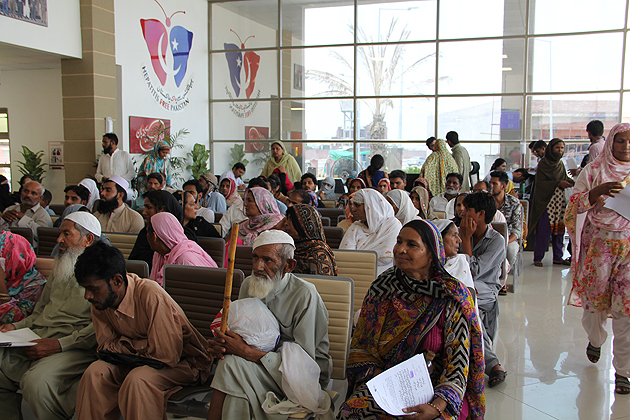 HCV rising toll
Hepatitis types B and C are colloquial in the world, but according to published data, Pakistan is possibly the second-highest country in the world, having HCV patients around 10 million individuals. HCV is one of the causes of several morbidities, including fibrosis, cirrhosis, and liver cancer, placing a stain in healthcare.
Causes of Hepatitis
Just one or two objectives cannot be described as the leading cause of the whole spectrum. Unhealthy food, avoidable use of injections, unsafe blood transfusion, sharing of needles among drug users, inadequate sterilization of medical pieces of equipment, and therapeutic vaccinations are the leading causes of the rapid growth of hepatitis cases in Pakistan.
Poor sanitary conditions and lack of hygienic practices lead to 90% of children being infected with hepatitis A and mother to baby infections is also the leading cause of this life-threatening disease in the country.
Hepatitis A and E are typically caused by the use of contaminated food or water. Whereas, Hepatitis B, C, and D usually occur as a result of parenteral contact with infected body fluids.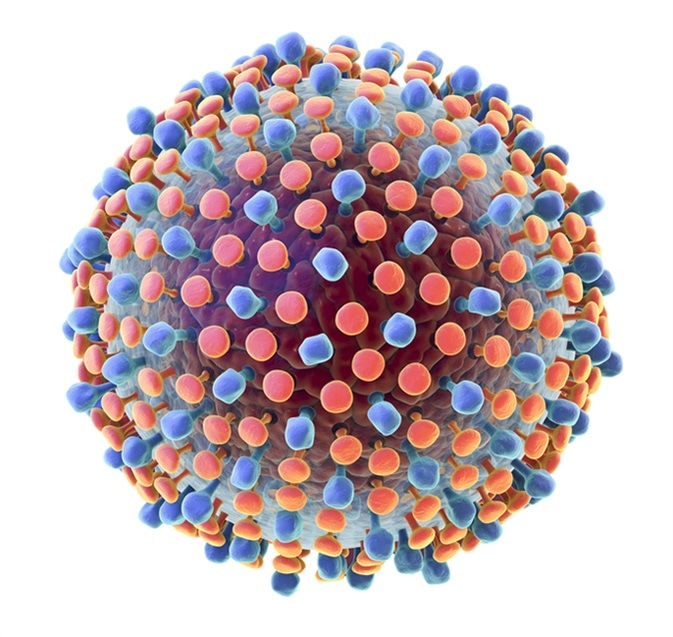 A vehicle with dead bodies
However, the number of hepatitis patients in Pakistan could be more significant, which is roughly 15 million. According to the WHO, some 23000 people died of this disease in Pakistan in the year 2016, which means a bus full of 64 people striking with an accident daily, and nobody stays alive. Now the death toll is higher enough as compared to 2016. According to some medical experts, the current death toll is between 300 to 400 people daily.
According to the Aga Khan University Hospital, the situation is very alarming. A recently revealed data shows some threefold increase in liver cancer over the past 20 years. However, it could bring under control by the early screening of vulnerable segments of society, for instance, the drug addicts, weak, and marginal layers.
Requires urgent measures
Achieving WHO targets for elimination entails an in-depth and analytical characterization of Hepatitis epidemiology in Pakistan, both at national and regional levels, to develop cost-effective and targeted prevention and treatment interventions. Initially, we need to kick-start a nation-wide comprehensive program to control the epidemic on war footings. We have successfully launched an anti TB program with lab and X-ray facilities on wheels. A similar initiative of mass testing is much needed to curb the ailment giant sleeping in our livers. The recently available and highly efficacious Direct-Acting Antivirals (DAA) can treat the infection and reduces its threats.
The starting treatment of hepatitis costs only 25 dollars a month due to cheap medicines available in Pakistan as compared to developed nations. But the high end of the ailment will cost millions of rupees due to the fourth level of disease. Pakistan also needs efforts to come across cheap testing methods for checking out the viral burden in the country.
Also, read Can cancer be Tricked?
Suhail Yusuf is a science journalist with more than twenty years of experience in both Urdu and English science journalism. He is currently serving as feature editor in Express-News.