A celestial duo: Cosmic giants Saturn and Jupiter pose together in the sky
On 21st December 2020, after sunrise, stargazers and astronomy enthusiasts took their positions near the telescopes and captured pictures of the planetary conjunction of Jupiter and Saturn. This was a unique event in that, it was previously viewed in the 12th century and would not happen again until 800 years from now.
Even though the skies were cloudy across most of the regions in Pakistan but surprisingly, on Monday, the celestial marvel was viewed by naked eyes and telescopes in major cities like Islamabad, Lahore, and Karachi. It should be noted though that no official viewing event was organized by the Ministry of Science or SUPARCO to mark the historic moment. But Karachi University's Institute of Space Sciences and various astronomy outreach groups in the country did hold events and live streams for the public to join. Among these were Karachi Astronomer's Society, Pak Astronomer's Islamabad, and Lahore Astronomical Society.
According to the President of Karachi Astronomers Society Mehdi Hassan, 'conjunction' is when two planets from our solar system come close to each other. Saturn and Jupiter are gas giants and they come close to each other once every 20 years. But the conjunction on 21st December 2020 was unique because of several reasons. On that day, they were so near that they could be visualized by the naked eye and appeared as two dots. Jupiter and Saturn are in fact 456 million miles apart but on the mentioned historic night, they looked like a usually long star because the difference between them was reduced to 0.1 degrees and they were exceptionally bright as well.
If you missed it worry not, we've got you covered. Take a look below at some of the images captured and shared by astronomers on social media.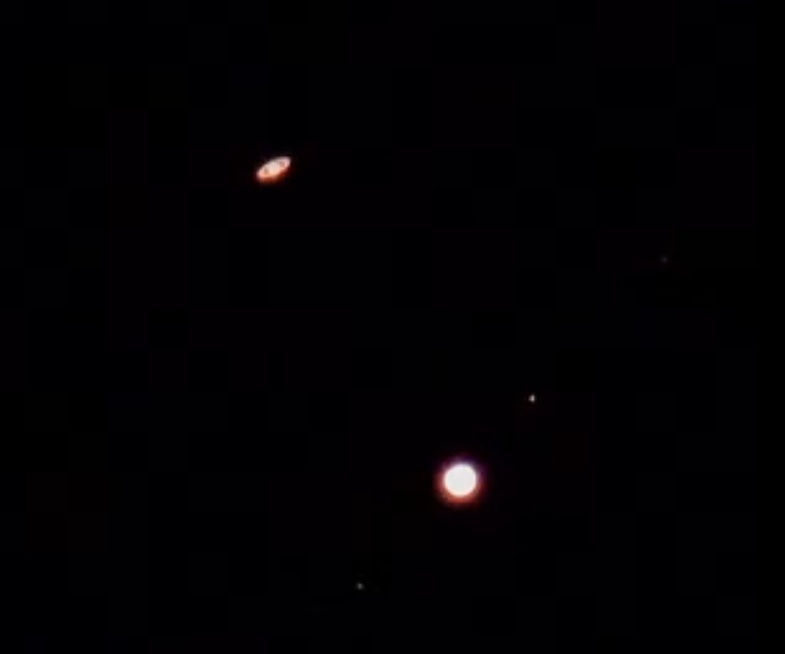 Read: A POCKETFUL OF STARS BROUGHT TO YOU BY HUBBLE
The Dynamic and Energetic team Scientia.