Evolution of Languages in South Asia
South Asia is one of world's most diverse territories and the languages spoken here are also unique in their features.
South Asia is home to a plethora of languages ranging from approximately three hundred to well over a thousand. However, most of these languages are derivatives of each other but have different technical aspects. In South Asia, language and culture are closely associated; that is why many people claim that replacing local languages with English can cause a shift in cultural values and is therefore not promoted in some parts.
In his book, The Languages of South Asia, a Russian linguist, G.A Zograf, claims four primary language families in South Asia: Indo-Aryan, Dravidian Austro-Asiatic, and Tibeto-Burman. The first two of these constitute most of the languages spoken across this diverse world territory. They all have their own unique origins and evolutionary histories, and we will discuss each of them in detail in this article.
INDO-ARYAN
It is one of the most widely spoken language families in the World and has more than 800 million speakers. Its origin dates back to the mid-first millennium B.C, with the evolution of Sanskrit. There are further three subcategories of this family, based on their growth. Old Indo-Aryan, which constitutes Vedic and Sanskrit, developed into the Middle Indo-Aryan family comprising Prakrt, Maharashtra, Pali, etc. By the end of the first millennium B.C, the current New Indo-Aryan family gradually evolved, incorporating many of South Asia's most widely used spoken languages.
In the Northwest, Dardic (Kashmiri, Kalasha, Kohistani, etc.), Punjabi, Sindhi, and various Pahari languages are widely spoken. Maithali, Bengali, Assamese, and Oriya are famous in the eastern part of South Asia. The major languages consist of Hindi, Urdu, Bhojpuri, Awadhi, and various Rajasthani languages. Gujarati, Maharashtri, and Sinhala in Sri Lanka are other widely used languages in this diverse family. 
Sanskrit has a significant influence on this language family, as it is clear from the numerous modifications that took place during the evolutionary phase of the current modern languages. These changes follow a regular pattern, e.g., 'hand in hasta was modified to 'Hatha' in Pali and then 'hath' in Hindi/Urdu. Similarly: 'eye' in aksi was modified to 'akkhi or acchi' in Pali and then 'ankh' in Hindi/Urdu. Most of the Indo-Aryan languages follow these trends except for some Dardic languages.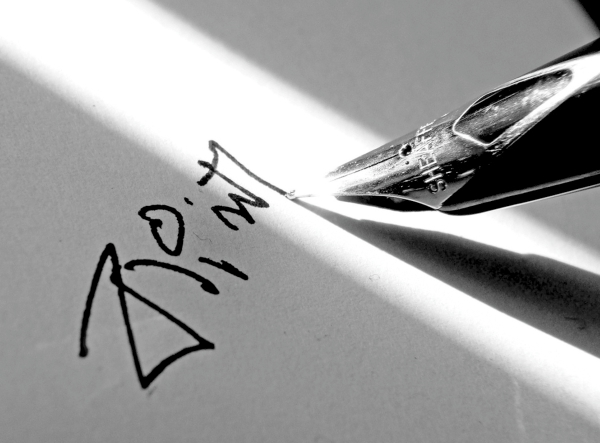 The Turkish and Iranian invasion of the Indian subcontinent also added a lot of new words to the vocabulary of these modern languages. Urdu, sometimes referred to as the sister language of Hindi, was heavily influenced by Turkish and Persian, as well as Arabic. Portuguese, Dutch and French also had a minor influence on the vocabulary of these languages.
In South Asia, language and culture are closely associated; that is why many people claim that replacing local languages with English can cause a shift in cultural values and is therefore not promoted in some parts.
DRAVIDIAN
It is also a popular language family spoken by more than 220 million people in South Asia and is divided into four branches. The languages spoken in the northern parts comprise Brahul in Balochistan, Malto, and Kurukh; the southern central one consists of Telugu and Gondi. The main parts have a few less famous languages like Kolami or Parji, and the southern regions have Tamil, Malayalam, Tulu, and Kannada as major languages.
Although there is little research available about Dravidian origin, it is speculated that it was first noted on the walls of caves in Madurai and Tamil Nadu. Some linguistics argues that these languages were brought to South Asia by migrations from the Iranian plateau. Researchers also claim that Dravidians were present before the arrival of the Indo-Aryans, approximately 3500 years ago, and were the most widely spoken languages in the Indian subcontinent. Connections exist between Dravidian and other language families, especially the Indo-Aryan family, and significantly influence Telugu and Malayalam.
It was Alexander D. Campbell who pointed out the presence of the Dravidian language in his book, "Grammar of the Teloogoo Language." Robert Caldwell, in 1856 published his Comparative Grammar of the Dravidian or South Indian Family of Languages, which proved to be a significant event in the expansion and establishment of Dravidian as one of the major language families of the World.
AUSTRO-ASIATIC
Austro-Asiatic combines two Latin words for "South" and "Asia." It is also one of the major language families in South Asia and Southeast Asia, spoken by more than 117 million speakers in various parts of the World, including Thailand, India, Bangladesh, Nepal, China, Vietnam, and Cambodia. 
According to research, approximately 168 Austro-Asiatic languages are divided into three groups; Munda, Mon-Khmer, and Khasi-Khmuic. Two of these languages, i.e., Vietnamese and Khmer, are the official languages in Vietnam and Cambodia. There is no clear evidence available about its origin.
TIBETO-BURMAN
This family has more than four hundred languages spoken by 60 million people in various parts of South Asia, Southeast Asia, and East Asia. Its name stems from two of the most widely spoken language families of this group, namely Burmese, which almost 35 million people speak, and over 8 million people speak Tibetan languages.
Its origin is linked to the great Sino-Tibetan language family, subdivided into Chinese and Tibeto-Burman. This language family is further divided into various branches. The most notable are Kamarupan, spoken in Northeast India and West Myanmar, Himalayish in Tibet, Nepal, Bhutan, Jingpho-Nungish-Luish, Lolo-Burmese-Naxi, and Karenic in Thailand and Myanmar.
South Asia is one of the World's most diverse territories, and just like other attributes, the languages spoken here are also unique in their features. These languages originated from different areas and evolved considerably with time. Even after British rule, the love and connection with these languages didn't fade away. Considering the population growth in South Asia, it is highly expected that the popularity of these languages will only be increased in the years to come.
BIBLIOGRAPHY
https://www.fairobserver.com/region/central_south_asia/south-asian-languages-evolving-roles-globalized-world-64940/
Also, Read: Anthropology turns to Progressive Politics in Pakistan
Sarmad Sahim Khan is an Optometrist at Al-Shifa Trust Eye Hospital Rawalpindi. He is a Philanthropist, social worker, and freelancer. Reading and writing are two of his favorite hobbies.