Melting Himalayan Glaciers: What it means for Pakistan
One cannot possibly stop a glacier collapse, but what can be done is ensuring the placement of an early alert system to minimize any damage to human lives.
It was on February 7, 2021, when a glacier collapse in India's Himalayan state of Uttarakhand resulted in devastating floods, leaving over 140 feared dead.
A week later, on February 14, the Pakistan Meteorological Department (PMD) released a statement fearing that the Chitral district in Khyber Pakhtunkhwa province could face flash floods as a result of another glacier collapse.
The reason for PMD's worry was a prevailing heatwave in the region. An earlier such incident in the Golen Gol valley in the district had ruined crops and several homes too. The fear on part of the PMD was not misplaced as a timely alert system was still lacking.
The devastation was so severe, according to the regional press, that four bridges and a considerably large area of an important road – the only one connecting the valley with other surrounding establishments – was washed away. Many families were left stranded in the mountains, who then waited to be rescued through military helicopters.
As per the PMD, there are at least 10 glaciers in Chitral Valley's highland alone. They say, those glaciers are hypersensitive and could burst anytime. Meaning, it is a disaster waiting to happen.
These glacial outbursts, or in technical terms Glacial Lake Outburst Floods (GLOF), in India's Uttarakhand state or in Pakistan's Chitral district were not isolated incidents and scientists fear that with the warming climate, the pace of such disasters could increase.
What is GLOF, one may wonder? In simpler terms, it is occurring of sudden disaster resulting in the release of millions of cubic metres of water, and with it, the debris, to wherever the direction will take it.
What needs to be understood in this situation is that one cannot possibly stop a glacier collapse, but what can be done is ensuring the placement of an early alert system to minimize any damage to human lives.
In this regard, the PMD says it is already working with United Nations Development Programme (UNDP) to put in place small-scale lake outburst warning systems, the building of walls to protect from potential floods, and to educate the people living close to risk areas so that they know what steps to take in case of emergence of an emergency-like situation.
However, Pakistan has a long and diverse range of mountains, such as the Hindu Kush, the Himalayas, and the Karakorum. And outside the polar regions, Pakistan hosts the most glaciers: 7,000, to be exact.
As temperatures continue to rise the world over, glaciers present in these mountainous ranges are melting rapidly. So much so that as per the UNDP and the Ministry of Climate Change's estimates, as quoted by Dawn in a report published on March 2, a total of 3,044 glacial lakes have formed in Khyber Pakhtunkhwa and Gilgit-Baltistan alone. And of these, the estimates say that 33 are hazardous and could face glacial outbursts anytime.
Keeping this in view, the country's Ministry of Climate Change, with the support of the UNDP, signed a Memorandum of Understanding (MoU) with Space and Upper Atmosphere Research Commission (SUPARCO) on March 1 for use of satellite imagery to help the ministry get a clearer picture of glacial lakes and better equip it in its efforts to mitigate effects of climate change.
But monitoring of glacial lakes, helping in predicting any possible outbursts, is easier said than done. The disaster in India's Uttarakhand state happened due to a lack of monitoring, and the difficult terrain of the Himalayas only adds to the challenges.
In a report published by BBC on March 5, as a follow-up to the Uttarakhand tragedy, a glaciologist associated with the Indian Institute of Technology in Indore, Muhammad Farooq Azam, said there were more than 50,000 glaciers in the regions of the Himalayas and the Hindu Kush and that only 30 of them were being closely monitored, which included field studies as well. "Only around 15 of those studies have been published. We need to be observing our glaciers more closely, particularly because so many factors are at play," he said.
Though Pakistan is responsible for very little greenhouse gas emission, it is still among those countries adversely affected by the effects of climate change. To make this better, Pakistan's Prime Minister Imran Khan, who projects himself as an environmentalist, has time and again shown his concern on various global forums regarding deteriorating climatic conditions and their adverse effects on poorer countries.
Recently, he shared a video on his Twitter where World Economic Forum (WEF) was praising the initiatives his government has undertaken and how they are helping Pakistan heading towards a "greener future".
The WEF video highlights how Pakistan has pledged to source 60% of its energy through renewables by the year 2030; how it has cancelled its coal-fired power projects and replacing them with hydroelectric power; how it has created over 85,000 green jobs ranging from plant care to protection of forests; and, how it is investing in green space, securing $180 million in funding, to create 15 new national parks. Though, there has been criticism from environmentalists that WEF's video is not based on facts and that the government hasn't cancelled all coal-fired projects.
This does appear to be a fascinating development towards cleansing the polluted environment and help mitigate the effects of climate change, but what is also true is that in Pakistan, regulations pertaining to the environment is a provincial matter following the 18th Constitutional Amendment, and none of the provinces have an environmental policy to speak of yet.
Pakistan elevated its climate change division into a functional ministry in the year 2015, but critics remained sceptical whether this would translate into effective policymaking and better implementation of climate change-related goals. In the year 2017, the country's parliament passed a Climate Change Act that created a council under the premiership of the prime minister to fast-track and oversees policies and their implementation. However, it has been four years and the council is yet to organise a meeting.
While the melting of glaciers because of global warming is something scientists have been warning of for a long time, still the pace at which the process is happening is astounding for even experts. The situation does not concern only those living in risk areas, but a great number of people as scientists argue that the melting of glaciers on such a big scale has the potential to destabilise rivers in Asia, resulting in a chain reaction affecting much of the southern part of the continent.
Speaking of South Asia, the geopolitical tensions between India and Pakistan are only aggravating the problem. If the situation does reach such a point, then the damage will not be India's or Pakistan's alone to handle. The warming of the climate, or melting of glaciers as a result of it, will not care about the nationalities of people before wreaking havoc. There is a need for joint action, and on an emergency basis, to mitigate the effects of climatic changes and better prepare for the welfare of populations that are at the forefront and likely to get affected by it first.
There is a need to join hands and formulate a robust policy and putting in place effective monitoring systems so that peoples of the region could be assisted in a timely manner and the countries can better prepare themselves in preempting any disasters that may occur in the future and take actions accordingly.
Also, Read: Warning: Antarctic's coldest region is starting to melt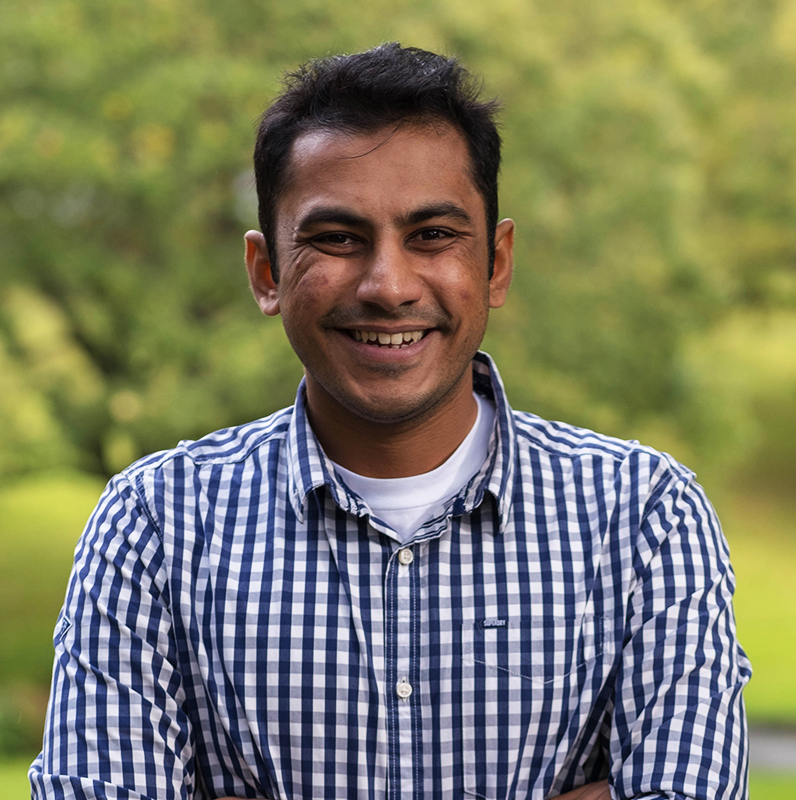 The writer is a Mundus Journalism scholar based in Hamburg, Germany. He tweets @umerbinajmal.