My Journey Into Science
There are no seven wonders of the world in the eyes of a child. There are seven million.
From early childhood, my mother encouraged me to participate in extracurricular activities. Almost a year ago, when I was in the third semester of Pharm-D, looking for something interactive that could allow me to see something beyond. I got frenzied when I came to know about my senior–Khola Abid. She was looking for some ambitious undergrads for laying the foundation of Science Communication at the corridors of the University of Veternity and Animal Sciences (UVAS). I signed up in her project: The Science Communicators. The first thing that clicked into mind was that this initiative is gonna do something that is the real need of science undergrads.
Our sciences are flooded with jargon. Medicinal linguistics are not being comprehended by the laity, and this is what creates substantial gaps between two subsets of the population. Unlike chemistry, biological sciences are being demonstrated as standstill sciences. Who would bother to observe static models in this age of anime? Well, In the introductory session of this project, I came to know about science outreach whose sole aim was to make science as familiar as breaths are to a person. The team consisted of only seven people, and all the meetings were scheduled at 6 am. Everyone dropped his blood at work. For the very first time, an insidious amalgamation of science and art was created. Heart model was prepared just at the cost of 50rs/-.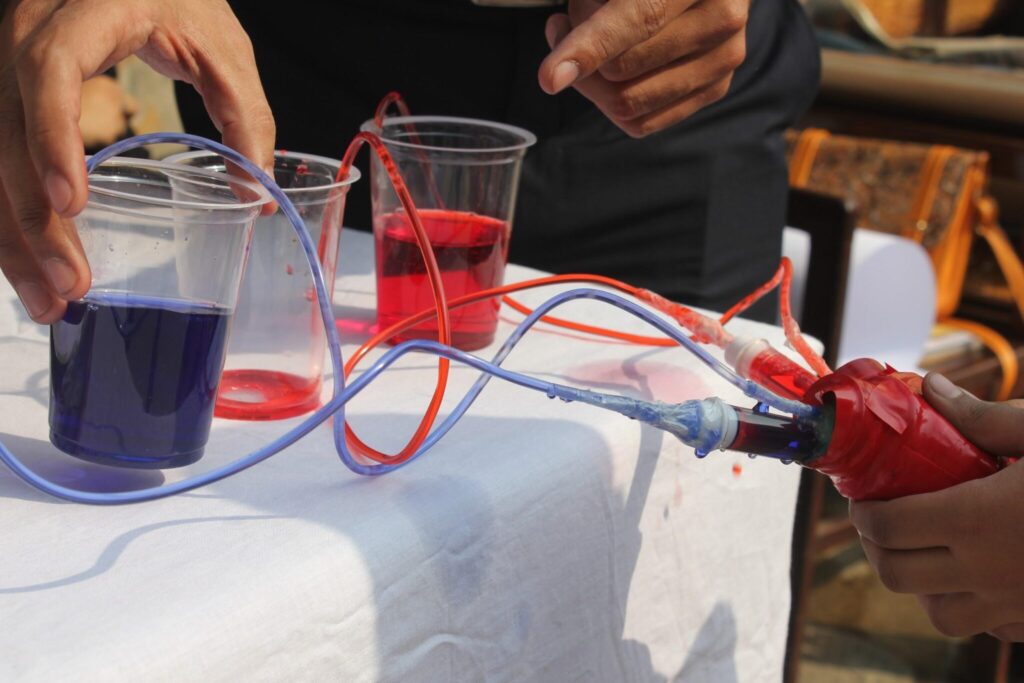 The first outreach was conducted in the nearest school. There was a feeling of instigation, excitement, and antsy. We presented the working models of the heart and lungs along with the stunning art piece of William Harvey. School staff showed huge gratitude, and children were piqued by the way we designed the models. The whole purpose was to instigate curiosity and to awake the curious kid that dies with the senescence. I could feel felicity that covers the faces of little stars, after outreach, because no one had ever shown them a great way to go ahead like this.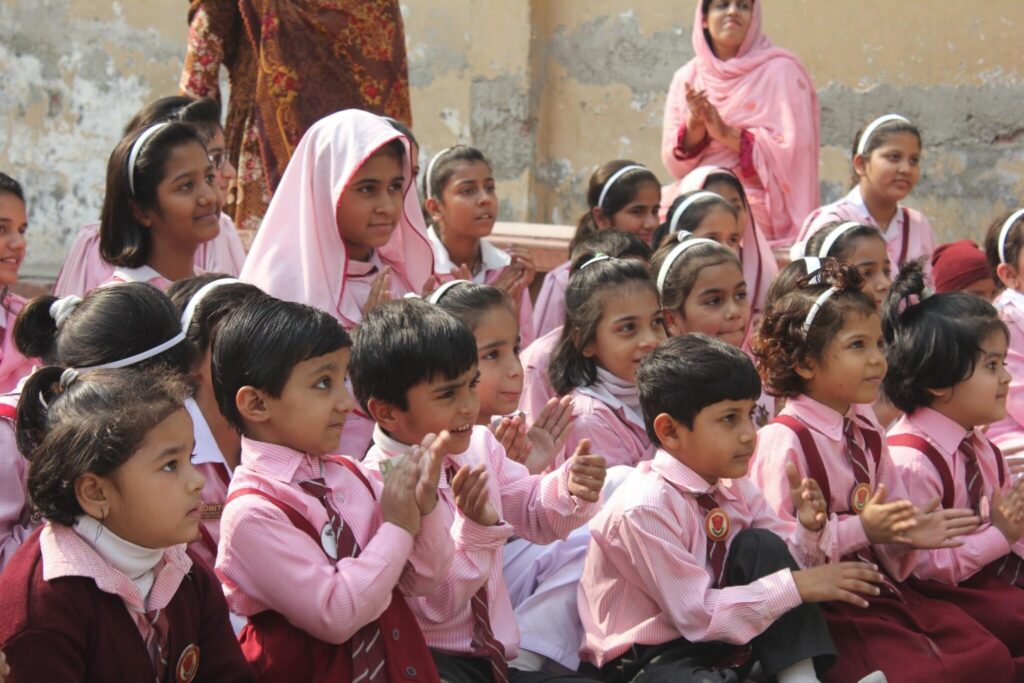 Our next target was another nearest school. The working model of the digestive system and an art piece of Marie curie were presented there. Kids were super amazed. A saying was being resounded into my mind: There are no seven wonders of the world in the eyes of a child. There are seven million. The scientists can be produced only when the educators will be trained enough to leave an impact. Lahore Science Mela was also an amazing effort in this regard.
In the last days of this project, we moved towards slums. Everyone was on semester break, only me and Khola was there, flooded with a passion for science communication, we dared and moved to ASN School in Sabazar slums. It seemed an extremely difficult task as kids of slums were not familiar with the name of a scientist even. We prepared a simple model of a brain and neuron.  Kids got excited. Being a science communicator, we used an analogy of telephones and wires to explain the brain and network of neurons respectively. The mechanism behind hunger pangs was elaborated. Soon, they got real pangs associated with peristaltic moves and, after a final photo,  rushed to their mothers for food. My take-home message was: science can be revived again, and Science communication is the only tool through which kids of such down-heated areas (slums) can be turned into innovators and producers rather than consumers. At the end of the session, kids became truly aware of neurons and their jobs, and this made my day.
Soon after, my dream of attaining a hub/center of Science Popularization, in my alma mater, came true. Khola laid the foundation of UVAS SCIENCE CLUB, and I announced as the first and foremost president of this innovative club. 
UVAS science club is a true example of student-powered- mentoring where skilled students teach all the needed academic skills as Mentors. It's four wings are committed to producing rigorous researchers, artists, communicators, and designers at the heart of Pakistan, Lahore. Their slogan: LEARN FREE, SERVE FREE  truly depicts that they believe in the potency of passion-driven learning, and are committed enough to produce a breed of dedicated community servers. Lately, they collaborated with Scientia Pakistan magazine. This collaboration will bring a series of training programs related to the most needed areas of science and academia. These joint efforts are on their way to shape the narrative of Science Journalism in Pakistan.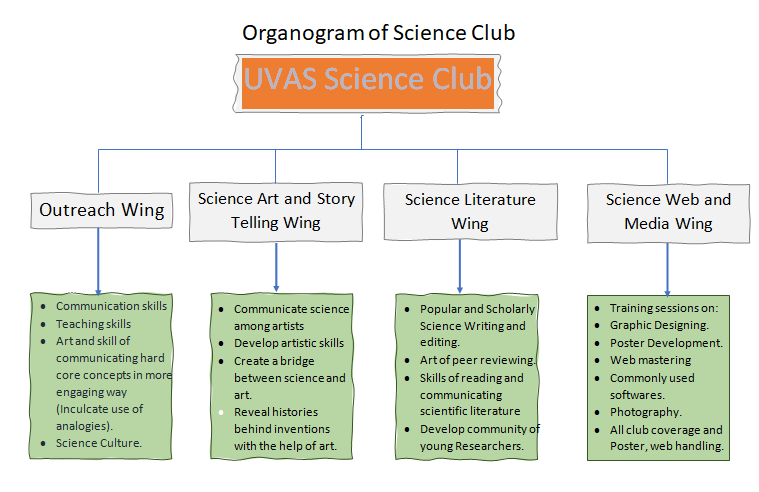 Bareerah's journey into science started as a Science Communicator, she aims to be a female Science Scholar and artist. What if students of such contagious passion could be seen in thousands rather than few? Societies may run to the land of progress within a blink.
Also Read: WHY I CHOSE NOT TO BECOME A CLINICAL PSYCHOLOGIST
 Bareerah is in her third year of PharmD, and an amazing science artist. She loves to paint science and to read fiction. In UVAS SCI CLUB, she mentors a group of students on how science can be bridged with art and how science and art run in the congregation to complete the picture of the Universe.