Opinion: Why we need to talk about mental health
We are fearful of disclosing sort of mental disorders as we may entitle as a psychopath or mentally retarded.
Although mental health runs down in our society for a long and still considered taboo in the current era of technological advancement with remarkable achievements in almost every sphere of life. We are in no mood to accept that our brain can also get tired or deprived of things it needed, either the biological components like neurotransmitters, etc. or the spiritual components like peace, satisfaction, and proper rest. We are fearful of disclosing sort of mental disorders as we may entitle as a psychopath or mentally retarded.
I reached out to the public, mostly students, and inquired about whether they think of mental illness as for granted. Here are the individual opinions about why mental health is still a taboo subject in Pakistan.
According to a graduate student of Quaid e Azam University Islamabad, "The standard practice is when one considers your illness a genuine if it has some particular symptoms which one can observe with the naked eye. Though, in reality, a person who falls into the definition of a healthy human being if he is mentally, physically, and socially fit. Since mental illness mainly resulted due to disturbing emotions without any observable symptoms, People around did not consider it a serious issue as compared to the way we react for other physical pains. So not giving attention to mentally ill patients leads to severe adverse consequences. I think, first and foremost, we need to aware of the population that yes, it's a disorder just like other illnesses, and it could be cured, but here the emotions are being involved more in cure processes.
Another student shared her experience with this statement; I don't want to explain the minute details of what was the cause of my depression. Let it generally be human relations and your expectations! The reason I want to share my experience is that depression is real! It would help if you addressed that. My days with depression was worst; I used to cry under my pillow so that my parents can't see me crying. I screamed in bathrooms wished to bang my head on walls. All I wanted was to run away to a different world where no one would know me, where I can start a new life, or maybe I was in between being suicidal and getting all over my nerves.
In my opinion, depression makes you think about what the purpose of your life is? You don't see any ray of hope with disappointments and de- motivation highlighted in all the wrong ways, I couldn't understand. I was more guilty of why I couldn't handle those situations, which caused depression, or I was guilty of why I did all that caused depression. But at that time, all wrong things seem right to me because I deserve to do all the wrong things, I want to get over my trauma. I can't explain anything to anyone because people won't understand and will judge you. A person in depression needs affection and care when he/she is down, fighting with his/her demons. But alas, society will never understand.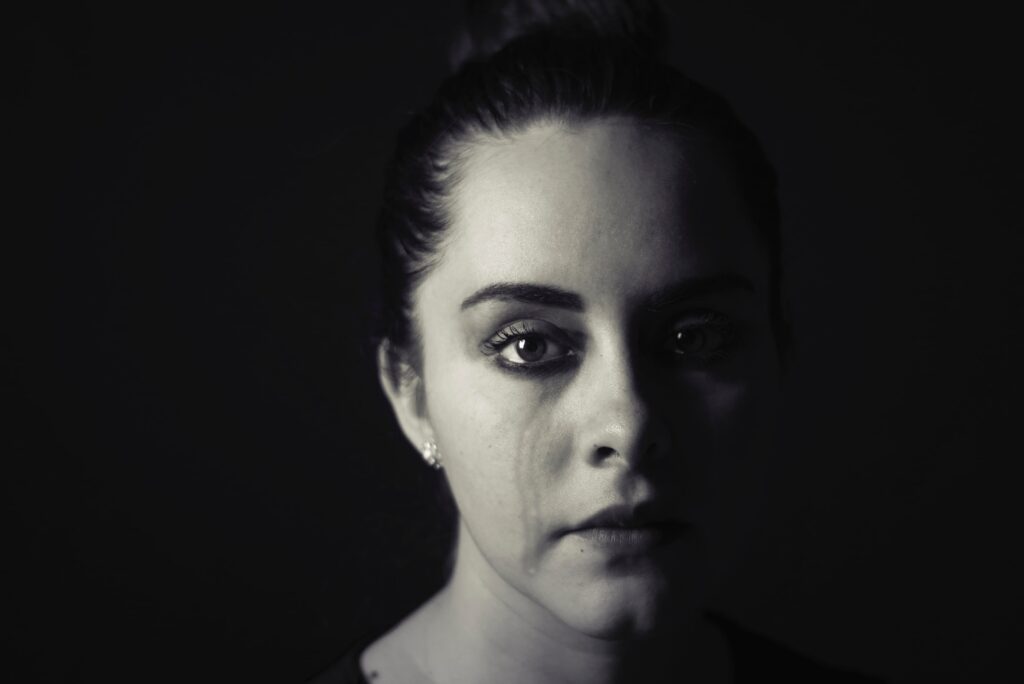 I was highly pessimistic, and my depression was overshadowing all the good things in my life, but I fought my depression alone. In my battle against depression, it was only me and my God, the best pacifier. Over time I lost many things; I lost friends, relations, time, emotions, and much more. I became isolated might have transformed into a ruthless, unapologetically, a hopeless person, neither make efforts to build relations with human beings. But now I am much more content with myself. Sometimes you need to give time to yourself! You need to take a break and relax. We try to run fast with the pace of the world that we forget that everyone has its journey, Inhale, exhale, and find peace.
Fear appears as the most prevailed cause of hiding such an issue as another undergrad student said that because of the fear of society that we may label us a psycho patient if we consult a doctor for a mental health checkup. We keep on ignoring the situation that would lead us to the verge of severe consequences. Another student from the psychology department put light on the issue, and steps were taken by the organizations and government to spread awareness about the mental health issue. In her opinion, "Mental health is viewed on an entirely different spectrum than physical health; the sole reason being our societal norms and cultural beliefs. However, this trend is changing, and mental health's importance is highlighted and spread awareness. On April 7, 2017, the World Health Organization (WHO) took the initiative to stress the importance of mental health by theming the day:
"Depression: Let's Talk." Following this, many efforts were made at both the national and global levels to turn the tables.
In Pakistan, mental disorders account for more than 4% of the total disease burden, and the rate is higher enough in womenfolk. According to a survey, it is estimated that 24 million people in Pakistan need psychiatrists' assistance. However, the available resources for the screening and treatment of mental health disorders are not enough to meet the growing demands. According to WHO data, Pakistan has only 0.19 psychiatrists per 100,000 inhabitants, the lowest numbers in the WHO Eastern Mediterranean Region, and the whole world. However, on October 10, 2019, President Alvi launched a presidential program to promote mental health, especially in women & children. So, we are hopeful to see a good change in the future.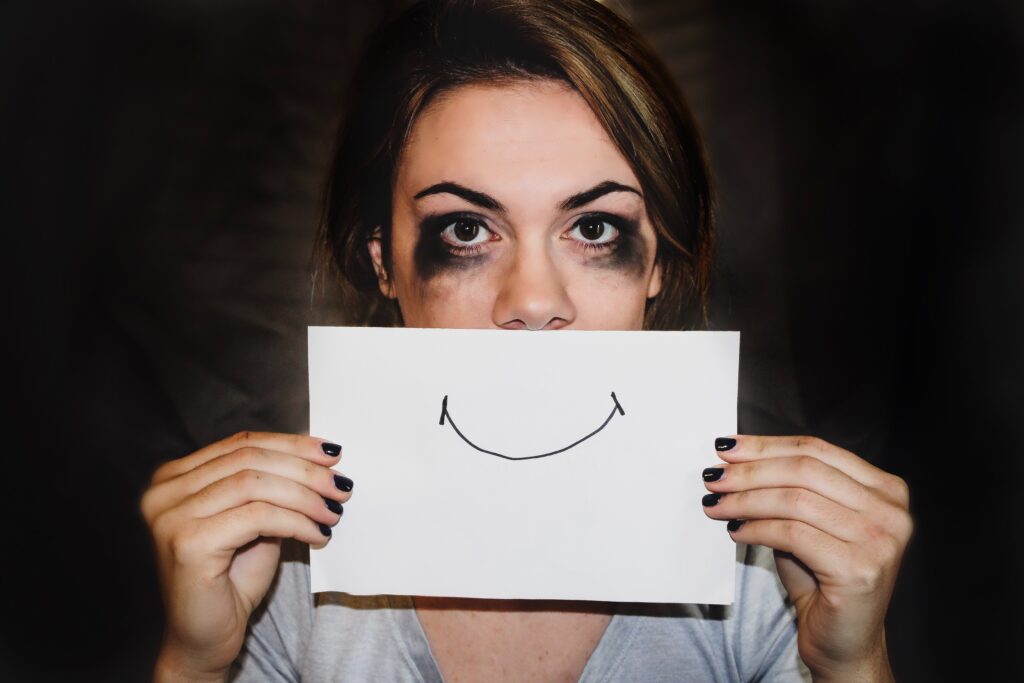 The role of Social media and networking can't be ignored while discussing mental health issues as we are more dependent on such platforms and try hard to follow everything in trend blindly without knowing their harmful aspects. During our survey, we got the opinion of a youngster with a business background and excellent potential for entrepreneurship. He blamed media for the lack of awareness among people and said that "the industry still needs to address these issues. The media, whether its ad campaigns or a magazine shoot – all thrive on glamour, which covers up mental health problems. Businesses don't profit from stories of the human behind the successful ad campaign, collections, or the runway shows. It's not as glamorous to talk about depression, anxiety, and other issues people in fashion struggle with, but it's still a vital conversation to be had.
Another fellow of mine also highlights our role in this regard; despite having enough educational facilities, we still underestimate the real causes of psychological issues. Whenever someone shows courage to share his/her situation, then we correlate it with love affairs and breakup or any other complexity in relationships. Because of ignoring mental health issues, we are facing the brutal acts of child abuse and rape victims, and after that, we highlight it with hashtags on social media. We need to educate our society about sex education, mental health, and several other similar issues to avoid these cruel consequences.
All these opinions and statements are compelling, and we as a nation are in dire need of to take immediate steps to tackle the mental health issues and to protect individuals more, especially the youth, suffering from anxiety, depression, and other mental health problems. Although the trends are changing, and mental health is gaining attention, but we are still a long way from eradicating mental health problems. People still need to be educated about its importance and its adverse effects on the physical and social life. So, Let's talk!
Similar posts: Is social media hitting mental health hard?
Iqra Bibi is BS BIOCHEMISTRY student at Quaid e Azam University. She is serving YOLO as an academic Secretary and Also part of the event management team of various non-profit organizations. She loves to write Urdu poetry and work for its promotion through her Youtube channel "Harf e Junoon". Her hobbies include novels and book reading.