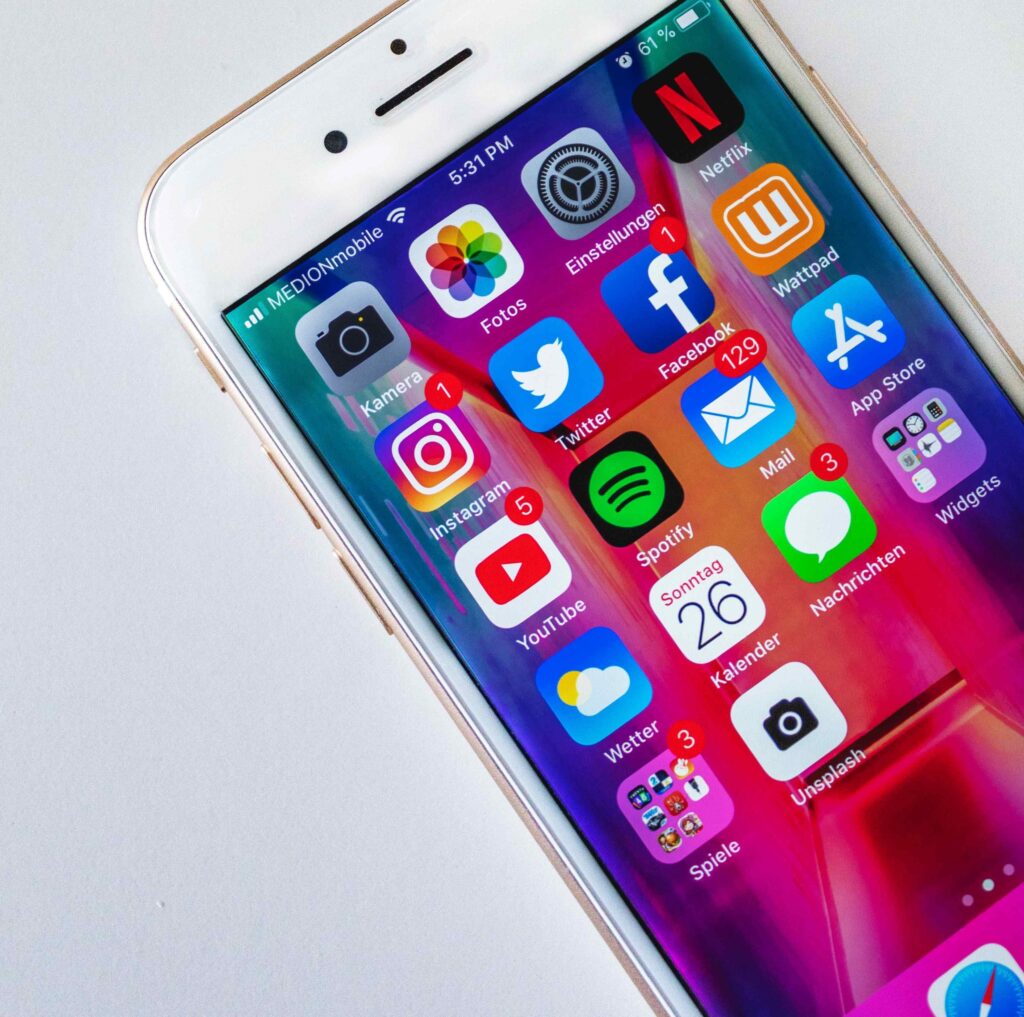 Is Social Media hitting mental health hard?
Social media has become such a large and engaging facility, and we cannot just say that it is only good or only bad for us.
What do you do first thing in the morning when you get up? That's right, check your phone. Seeing your messages and notifications and skimming through your newsfeed and Whatsapp statuses of friends is the first and foremost job to be done. Relieving your bladder, brushing your teeth, or having breakfast can wait. First, you need to see what's going on in your colleague's life, what the latest celeb gossip is, and who replied what on who's status.
Social media websites like Facebook, Twitter, Instagram, and Youtube, etc. are being much used by a mighty chunk of the public in Pakistan. According to the Global Digital Report 2018, 35 million people are active users of social media, which means a hefty 18 percent. From these, 32 million are active via their mobile phones. And, not a surprise, the most used social media website is Facebook, as 92.06 percent of our population is engrossed in its usage.
Let us take a look at some cases, and we'll decide how social media affects our mental well-being
Shanila is obsessed with taking selfies and posting them on her Instagram. Whether it's during a university lecture, traveling, shopping, or just sitting at home, a pout and a touch on the screen make her day. Then she spends the rest of the day reading the comments and replying to her ever-growing list of followers. Recently, she got a new haircut and spent several hours in front of the mirror to make sure her winged eyeliner and highlighter were perfect. Shanila is obsessed with her looks and concerned if she receives a negative comment on her appearance from a stranger.
Farooq has earned a lot ever since he learned to write useful articles and joined freelancing pages and groups on Facebook. He draws a satisfactory amount every month and helps his parents financially for the education of his younger siblings. Farooq is also very good at drawing. He has made a page on which he regularly posts and receives positive feedback from people all over the world. He feels pleasure and pride in himself for using his capabilities to the fullest.
Bisma is scrolling her Twitter, which is oozing with gossip regarding the latest celebrity night event and all its happenings. The lavish dresses, the chic hairstyles, and accessories, topped with the luxurious atmosphere portrayed in the pictures, have her drooling over them. She wishes to buy similar dresses, even though she went just the other day to the market to get new clothes.
Aniqa is a food lover and can't stop thinking about the Harry-Potter themed restaurant which some of her class fellows recently visited. They all uploaded pictures on their Whatsapp statuses, and, seeing the ambiance and mouthwatering food, Aniqa has been pestering her family ever since to take her to the restaurant too.
Jamal recently learned how to hack accounts. He now spends his day cyber-bullying and messaging random people. Having control of other people's lives and messages gives him inner Satisfaction, and believes a little bit of fooling around will not do harm in the long-run. Also, he can google pretty much anything. He loves sending inappropriate pictures and messages to girls and then imagining the shocked expressions on their faces.
Usman has enrolled in three online courses at the moment. They are for free and offer him interaction with students from foreign countries as well. He loves joining in the group discussions and learning new things about other cultures. Usman feels as though his friends from Turkey, Portugal, China, Iran, and other countries are all sitting in one room and talking, exchanging knowledge and culture and language.
Razia feels relaxed after all three of her sons abroad for education chat with her on Skype every morning. They share their worries and concerns with her, and she also talks her heart out. They laugh and share pictures with her. The rest of the day also passes with exchanges of photographs and messages and emojis.
What do we conclude?
The first and foremost question is, to how many of the above people can we relate our personal lives too? The narcissistic Shanila, who may have chances of developing OCD, or the studious Usman, who has a healthy mind? I'm pretty sure everyone can relate to Bisma and Aniqa. Many people these days create accounts for the mere stalking of their family, friends, and famous people.
Social media has become such a large and engaging facility, and we cannot just say that it is only good or only bad for us.
Does Social media give Satisfaction?
Gaining knowledge, chatting with your loved ones, sharing information, watching and reading relaxing videos, having your talent appreciated, and earning are all sources of bliss. And of course, something that boosts our morale, confidence, and happiness is beneficial for our mental health.
Another aspect in which social media offers Satisfaction is the wide variety of interactive apps specifically designed for stress relief and mental relaxation. The assurance that whatever we require or whoever we need is just a few presses away keeps us mentally relaxed.
Does Social media bring Stress?
Advancement in technology can be dangerous. With new apps and features coming into the market every passing day, we never know what catastrophe we might face in the future. Also, obsessive use, competition, greed, and a lazy lifestyle all stem up to a confused and dismantled thought process and affect our mental health negatively.
What do the researchers say?
According to the article 'The effects of social networks on Pakistani students'(Khalid, J Inform Tech Softw Eng 2017, 7:3), it is concluded that excessive Internet use has a significant negative impact on psychological health rather than a positive one.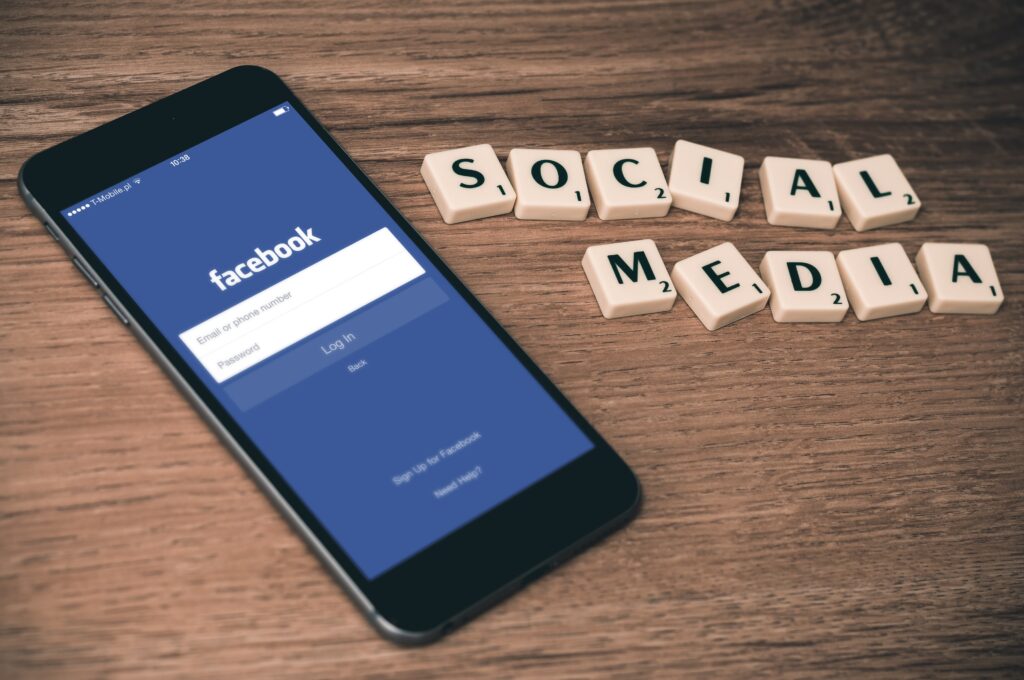 Using social media can cause depression in five ways. Firstly, we have cyber-bullying, which includes vulgar comments and inappropriate messages. Then we have peer pressure and competition. Seeing other people's happy posts and comparing our lives with others leads to degraded self-esteem. Thirdly, even though social media was created to connect us virtually, it has made us feel more disconnected than ever.
According to a study conducted by the University of Pittsburgh, if you spend over two hours a day on social media, your chances of feeling socially isolated are twice as high. Through social media, teens can also regularly monitor what's going on socially, which contributes to the rise in adolescent FOMO (fear of missing out).
Fourthly, and undeniably, social media has become an addiction. A study in the UK found that two-thirds of people now have trouble relaxing when they can't access their social media accounts. Social media have shown to activate the same brain areas as addictive drugs such as cocaine. It proves that social media has become more of a necessity than a pass time.
Lastly, youngsters and teenagers unsupervised can search almost anything on the Internet, leading to exposure of emotionally heavy information at a psychologically vulnerable age. Approximately 50mn people in Pakistan suffer from common mental disorders (according to Dr. Ayesha Mian, Department of Psychiatry at Aga Khan University). However, the stigma against this topic is still prevalent in our society.
Only 2.4% of Pakistan's annual expenditure is allocated towards health, and even out of that, a mere 2% is set aside for mental health.
Quite the opposite to the above data, a recent study carried out by Mesfin awoke Bekalu, research scientist at Lee Kum Sheung Centre for Health and Happiness at Harvard T.H Chan School of Public Health discusses that as long as we are mindful users, routine use and connection with friends is not a problem, but beneficial. This conclusion was published recently on 6th January 2020.
According to an article published by paintedbrain.org, there are several ways social media can benefit our mental health. "Concerns about the negative impacts of social media have dominated public debate. However, recent studies show clear health benefits to being online and connected." – Joanne Egan, Women's Health.
Firstly, social isolation can be relieved by connecting with others and offering anonymity so that people with mental illnesses can express themselves without revealing their identities, and without the danger of stigma.
Secondly, social media can be a source of motivation for us. People who share their healthy lifestyles, experiences, and tips are always light in other people's newsfeeds. Social support groups and programs can create positive reinforcement and promote the desire to pursue a positive attitude towards life.
Thirdly, mental health professionals can benefit by reaching to the public and engaging them in an active online community. The facility of being live in chats has increased the impact of this benefit. Also, by creating an event on Facebook, etc., people can show their interest and get a chance to make new friends and extend their participation in the community.
Fourthly, existing relationships are strengthened by daily chat and videos. Connection with friends and family members relives Stress and relaxes the mind. Lastly, one can always keep oneself busy by learning new skills and thus fighting depression.
Conclusion
Maintaining balance is the basic principle of life, and it applies here as well. Just like a knife can either be used to cook a delicious meal and feed someone, it can also be used to hurt someone physically. Social media itself is not harmful; its mode and purpose of use make it good or bad.
Bearing this in perspective, we should aim to use social media for spreading positive vibes rather than making it a source of stress and worries.
Link to similar posts: A talk with Dr. Ali Jawaid on Dementia & early life Trauma development
Aniqa Mazhar is a graduate of QAU in Biochemistry. She has taught sciences to O levels and is currently planning for her MS in Food Technology. Aniqa's hobbies are reading, watching movies, writing, calligraphy, long walks, and nature photography.