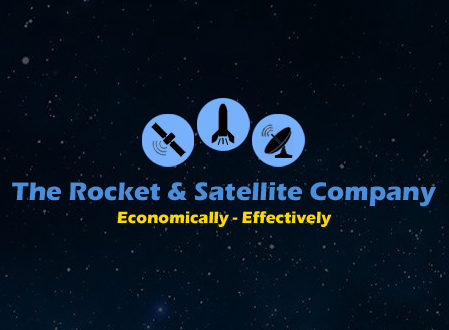 Pakistan Ventures into the Private Space Industry
A consequental conversation with Sami Ullah Khan, CEO of The Rocket and Satellite Company.
The space industry is on the edge of a widespread transformation; it's absolutely a viable industry to invest in. Just like software, as the last decade has seen several budding companies like SpaceX and Virgin Galactic begin to seek to profit in an area where most of the money was made from military contracts or expensive communications satellites.
There are three types of space companies in the market: Public companies that are purely space-focused, public companies with exposure through a significant space subsidiary, and private companies that soon may either go public or spin-off divisions.
Pakistan's first private space company, The Rocket & Satellite Company Limited, registered with the Securities and Exchange Commission, Government of Pakistan, in December 2019. Due to COVID19 and the Global economic recession, the space missions are on halt worldwide that affected the pre-planned route of TRSC, but it would be functional soon. The company announced that it will offer low-cost solutions in three main areas. Our Chief Editor, Saadeqa Khan, had a brief conversation with Mr. Sami Ullah Khan, CEO of The Rocket and Satellite Company Limited. Below are some excerpts from this interview.
Saadeqa: Let us know about your early life and education? What can you tell us about your struggles in getting in there?
Sami Ullah: First of all, I am thankful to you guys for having me on Pakistan's leading Science Magazine; it's an honor for me.
Well, my domain is computer Science. I started my career in 1999 with Pakistan's leading software development company with cream people in the IT industry. I have worked with local and international companies in Pakistan and outside the country.
Computer science is an engaging domain, and you have to keep dating yourself about the new enhancement in this technology.
Saadeqa: What led you to develop an interest in the field of space sciences?
Sami Ullah: I learned about space tech during my education and job. Later on, I got a chance to research one of the space-based projects that attracted me, but space tech is a much expensive domain, so I guessed that it could make a bit easier, simpler, and cheaper for the space companies and its users, and planned to offer them low-cost solutions. From there, I kick-started my space tech journey. Later, I followed different international Space related groups and associations.
Practically, we are willing to provide a manageable and straightforward solution to all facing challenges as a tech-related professional. As I mentioned, if one is from the IT field, he has to keep updated himself more than other fields because of rapid changes in this domain that dragged me towards the idea of integrating computers with Space Tech and making it easier and cheaper.
Saadeqa: What do you think about the importance of space sciences for Pakistani youngsters?
Sami Ullah: There are many opportunities in the Space domain in Pakistan as worldwide; most industries are associated with Space Tech, only through GPS. There are many areas where space Tech plays a vital role like Agriculture, remote sensing, insurance, and more.
There is no scarcity of talent in Pakistan for space sciences. I believe that if opportunities are provided and guided in the same direction, they can do fantastic work.
Saadeqa: You recently made an announcement for the launch of Pakistan's First Private Space Company. When this launch is expected, and what are your newly established Rocket and space satellite company's main objectives?
Sami Ullah: Actually, we already registered The Rocket & Satellite Company with SECP, back in December 2019, and have many plans to initiate the ideas, but due to the Covid 19 worldwide pandemic business went down in slow mode, that halted space missions also.
As mentioned, TRSC aims to offer low-cost quality services, solutions, and products under the one roof, making the work of Space companies and users a bit easier by providing the practical and professional environment to the scientists, engineers, professionals, and students.
Saadeqa: As per the announcement, Your Space Company will offer low-cost solutions in three main areas: space launch systems, satellite manufacturing, and ground segment as a service. Let us know about these in detail?
Sami Ullah: There are three primary and key areas of space tech;
Ground segment
This is the section that receives the data from satellites orbiting in space.
2. The Satellite
There are many applications or roles of a satellite like weather tracking, remote sensing, communication, and broadcasting. The artificial satellites take the signal from one part of Earth and transmit to another region. It serves in different orbits like LEO, MEO, and GEO, depending on requirements.
3- Satellite Transportation
To transport the Satellite from Earth to Space, we need a space launch system or rockets.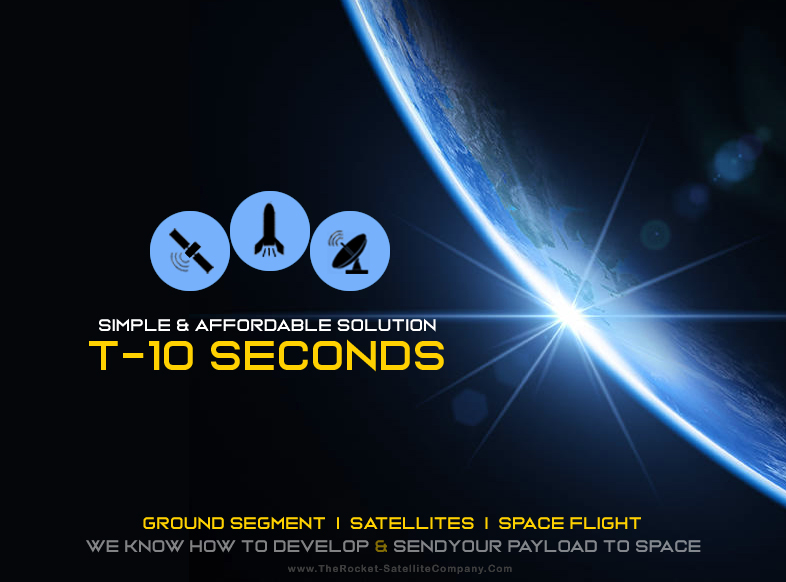 Saadeqa: Would you like to brief us about the Rocket & Satellite Company Limited's space debris solution?
Sami Ullah: Space debris is very much dangerous for spacecraft and satellite and flight crew. Now space industry is growing, especially some space companies are going to offer the Space tourism projects. The satellites and launch vehicles are costly hardware that can face problems with space debris.
Our company TRSC will address this critical issue with a 2 layer solution; one is tracking by using Artificial intelligence AI and to fix the Space debris. Right now, this solution is in the research phase.
Saadeqa: How will your newly established space company help to increase the lifespan of satellites in Space?
Sami Ullah: As I already mentioned, the Satellite is an expensive machine, sometimes it needs more investment to build it due to requirements and application. Furthermore, the launching of Satellite makes it more extensive, it has some kind of expiry time frame as well, so if we calculate the investment to build and launching of Satellite to the working time frame of a satellite, it shows the investment is much higher and the active life if short. So automatically, the outcome of a satellite to the end user comes costly. We intend to address this issue with a technical system that will entirely perform in Space (orbit) and will result in an increase in the life span of a satellite.
Saadeqa: In 2019, I happened to talk with Dr. Yarjan Abdul Samad, the first Pakistani space scientist at Cambridge University, for Dawn. He briefed me about his future endeavors for the promotion of space sciences in Pakistan. Do you have plans to coordinate with him?
Sami Ullah: Well, in space tech, for supporting the world and humanity definitely, the cooperation is going on between professionals and space companies. So, we are also open to every individual or space company for constructive and meaningful discussions and collaboration, including Dr. Yarjan Baloch, a great inspiration for our youth in space sciences.
Saadeqa: You aim to provide a platform for Pakistani scientists and engineers. Let us know what you have planned to achieve your goals?
Sami Ullah: Yes, I want to see our youngsters perform at an international level in Space tech. The TRSC platform is open for all to learn and serve in the Space industry and Pakistan. Also, we are working on some collaboration with Pakistani Universities that will execute in the second phase.
Saadeqa: Behind every space mission, there is a huge team of researchers, scientists, and engineers to make discoveries happen. Do you think we can make our first crewed mission a reality?
Sami Ullah: Actually, it depends. A small number of smart professionals can produce incredible output. Yes, we can; I am indeed confident that we will send crewed mission InshaAlllah.
Saadeqa: What challenges are you facing daily for the launch of your Rocket and Space Satellite company? What is next for you?
Sami Ullah: I believe that if you have a passion and a good plan, you can easily manage all related challenges. Space tech is an expansive domain, and the big challenge is investment and finance to cover the development cost. I have some plans and very hopeful that I will manage it easily.
After our first launch, as announced, in 2025, we will focus on the moon and beyond.
Also, Read: Pakistan's first private company in space
Saadeqa Khan is the founder, CEO, & Editor-in-Chief of Scientia Pakistan. She's a member of the Oxford Climate Journalism Network (Second Cohort) and NASW. Saadeqa is a fellow of NPF Washington, The Falling Walls Foundation, and the Science Journalism Forum. Saadeqa has won several international journalism grants and awards for her reports.