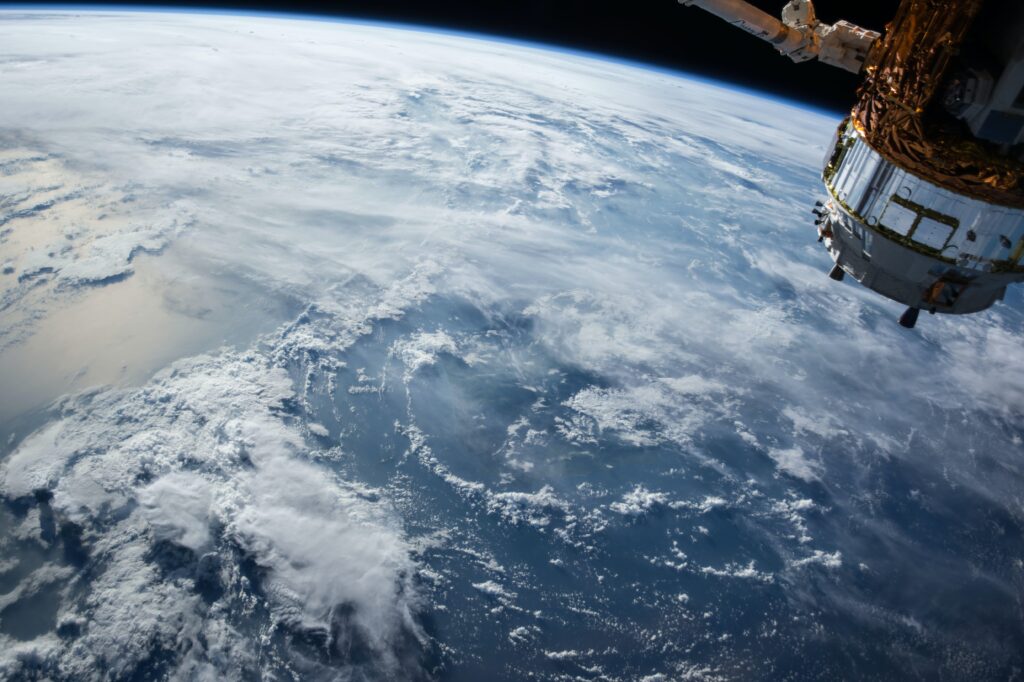 Pakistan's first private company in space
The Rocket & Satellite Company Limited has been registered in the past week as Pakistan's first private space company by SECP (The Security and Exchange Commission of Pakistan).
This Karachi based space organization is interested in offering a low-cost solution in three main areas of any space mission:
Space launch system
Satellite manufacturing
Ground segment as a service
Furthermore, the Rocket & Satellite Company also planning to give solutions for the major cause of destruction in the region above the Earth's lower orbit of outer space which is also called the debris areas so that the life of satellite will be increased and the risk of collision between newly launched satellites and the remnants will also reduce. They are highly concerned about this mission and their major goal is to achieve these all these tasks at a low cost so that a huge amount of money will be saved for other space missions.
This Rocket & Satellite Company also presented the idea that they will try to get some more advancement by the combined efforts of space technologies and Artificial Intelligence.
New Opportunities for jobs in space science
This will not only beneficial for Pakistan's Space Science field but it also provides several jobs for space technologists, engineers, and coders.
It will also play a huge role for the students having an interest in the area of space science. Surely, it will promote more scientific knowledge and advancement of technology among our young generation that will eventually play an important role for the future of Pakistan.
Role of students in Space Science
This space company can be beneficial for the students of space sciences and other fields too. Since Pakistan is currently not working on any space mission, it is difficult for students to pursue their career in this field. In Pakistan, there are many universities offering the bachelors to PhD degrees in this regards but due to the lack of job opportunities, students are not admiring their education. From professionals to amateurs, there are a lot of varieties of students in Pakistan, their hardworking and enthusiasm can make a lot more progress in the field of space science.
History of Space Agencies
In 1969, the United States succeeded in landing humans on the moon, our closest neighbor in space and safely transporting them back to Earth. The United States was the most technologically advanced country on Earth. What was the position of India and Pakistan at that time? The two countries had already fought two battles and were about to rush into another one in 1971. While the Indian Space Research Organization (ISRO) was established in 1969, the same year when humans set foot on the moon, Pakistan's Space and Upper Atmosphere Research Commission (SUPARCO) was established in 1961 eight years before its Indian.
In mid-September 1961, Dr. Abdus Salam and Dr. Tariq Mustafa held a meeting with NASA officials in Washington. On the occasion, NASA offered help to Pakistan in the development and launching of rockets to map the atmosphere above the Indian Ocean, on the condition that any data obtained from the research on the upper atmosphere will be shared with NASA.
Pakistan quickly caught the offer and started working on the project. On 7 June 1962, Pakistan launched an unmanned rocket, "Rehbar-I" from Sonmiani, with support from NASA. Dr. Tariq Mustafa led the team working on this project. With this operation, Pakistan became the third country in Asia, first in South Asia, and only the 10th country in the world to have conducted such a launch.
India built its first satellite Aryabhata, and launched it in 1975. Pakistan built its first satellite Badr-I and launched it in 1990 but now India is independently developing satellites, launching them on its own, and is the first nation to put its orbiter in Mars's orbit in the first attempt. Meanwhile, Pakistan is still limited to Geographical Information Systems (GIS), remote sensing, and communication satellites.
Pakistan's History with the Space Missions
Rehbar-I
Rehbar is an Urdu Language word that literary means "One who leads the way". Rehbar was a series of sounding rocket launches into the upper atmosphere and the edge of space. Rehbar-I was the first rocket launched by Pakistan's Space and Upper Atmosphere Research Commission (SUPARCO), on 7 June 1962. Rehbar-I was a two-staged solid-fuel rocket.
Various sounding rocket models were launched by Pakistan approximately 200 times between 1962 and 1972. Twenty-four of those flights were in the Rehbar series. The Rehbar series of flights utilized no less than three and possibly four different sounding rockets. The rockets used were Centaure, Judy-Dart, Nike-Cajun, and according to one source Nike-Apache. Other sounding rockets used by Pakistan were Dragon 2B, Petrel, and Skua. The Rehbar Sounding Rockets are no longer in services of SUPARCO. 
The Rehbar rocket series was an experimental rocket program which later played an important role in Pakistan's development of a missile program. Throughout the 1960s till the early 1970s, the SUPARCO launched more than 200 rockets using the different payloads of an experimental satellite. With the launching of Rehbar-1, Pakistan became the third country in Asia, the first country in South Asia, and the tenth in the world to launch a vessel into outer space. It was followed by the successful launch of the Rehbar-II in 1962. The last launch of the Rehbar Rocket Program took place on 8 April 1972.
Also Read: Space Missions; Insights from the past
Waniya Khursheed is a student of Space science at Karachi University, She is working as Event Manager at RaheQamar. She is working to promote space sciences in Pakistan. She hopes that one day Pakistan will play an active part in the Global Space industry.