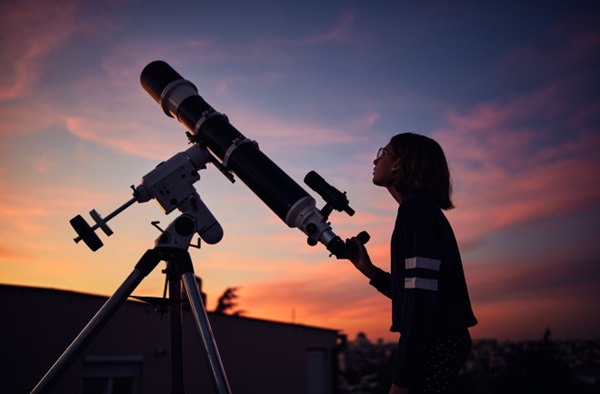 Tales of Women Pioneers in Astronomy: From Aprons to Space
The outstanding achievements of women astronomers who shattered gender norms, leaving an indelible mark on our comprehension of the cosmos.
Astronomy, like many fields of science, has historically been male-dominated. From the ancient stargazers of Greece to the renowned astronomers of the Renaissance, women were often relegated to the periphery and denied the opportunities to explore the cosmos. This was not due to a lack of talent or interest among women but rather the systematic barriers they faced in accessing education and pursuing scientific careers.
Before 1900, women interested in studying the stars needed a male relative (father, brother, or husband) to gain access. Even well into the 20th century, despite their significant intellectual abilities, women astronomers faced barriers preventing them from seizing opportunities. This was the reality faced by women who wanted to pursue a career in astronomy.
They were often excluded from educational opportunities, denied funding for their research, and passed over for promotions. Despite these challenges, many women persevered and made significant contributions to astronomy.
Maria Mitchell was one of the earliest women to break through these barriers. Her father encouraged her love of astronomy and helped her to build her own telescope. Mitchell made her first astronomical discovery in 1847 when she spotted a new comet, which made her an international celebrity.
The culture in astronomy and science, in general, has evolved since then. There has been a growing awareness to promote gender equality and inclusion in science. This movement has increased the number of women studying astronomy and a greater recognition of their contributions to the field.
Ekta Patel, a Miller postdoctoral fellow at UC Berkeley who studies satellite galaxies, says, "We don't want to change ourselves to fit the mould." Lia Medeiros, an NSF postdoctoral fellow at the Institute for Advanced Study, Princeton, agrees, "I enjoy being a girl. I'm going to be a girl all over their physics. This is my world, too."
Let us embark on a journey as we appreciate the outstanding achievements of women astronomers who shattered gender norms, leaving an indelible mark on our comprehension of the cosmos.
Cecilia Payne-Gaposchkin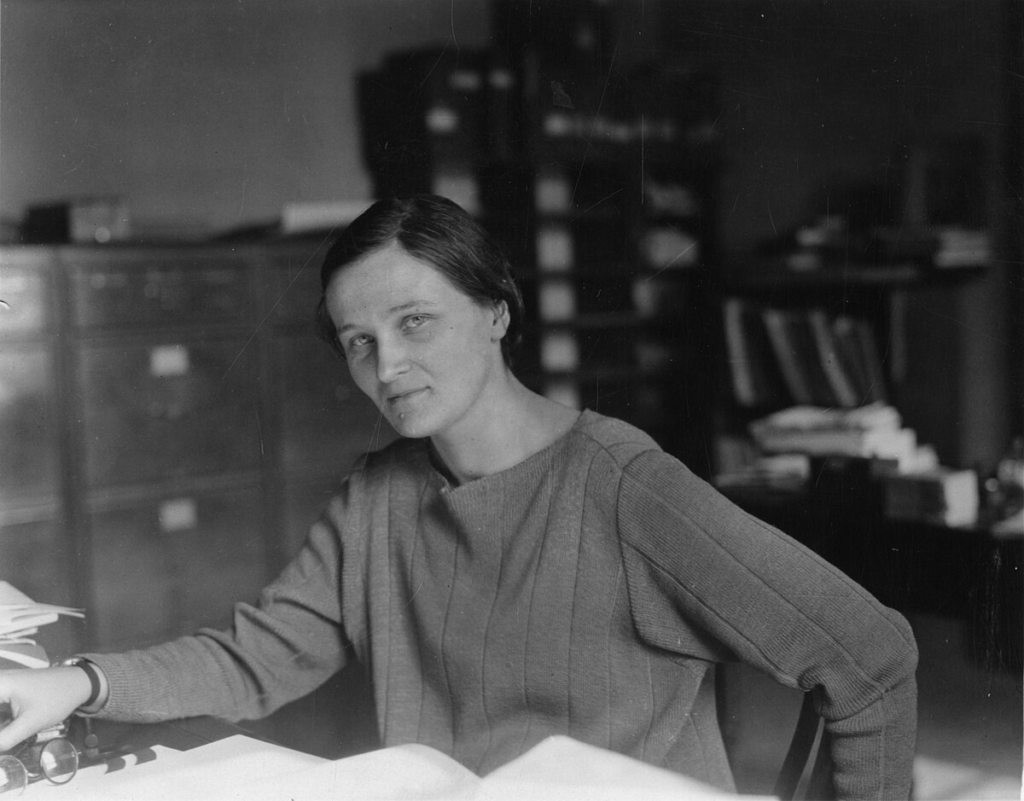 She was starting with the inspiring story of Cecilia Payne-Gaposchkin, an American astrophysicist who proposed that stars were composed primarily of hydrogen and helium. In 1925, with her thesis entitled "Stellar Atmospheres," she became the first to earn a PhD in astronomy from Radcliffe College of Harvard University. Her claims were contrary to prevailing beliefs, so her doctoral thesis was not taken well.
In those times, male astronomers dominated at the highest level; as a result, Payne-Gaposchkin faced a long struggle to gain recognition. She taught several astronomy courses, but her contribution went unlisted in the course catalogues, and they paid her as much as a technical assistant. Despite gender bias affecting her career, she remained persistent.
A few years after her Ph. D., independent researchers verified her research on the composition of stars. Eventually, Cecilia became the first woman chair of the astronomy department at Harvard. Even today, her thesis stands as the cornerstone of astrophysics textbooks, and her lifelong inspirational contributions continue to motivate generations of women to follow.
Henrietta Swan Leavitt
Like Cecilia, Henrietta Leavitt worked as a 'computer' at the Harvard College Observatory to analyze the enormous volume of data the observatory collected. Women were hired as they accepted lower wages. Even college-educated women were paid like unskilled workers, at 25 to 50 cents an hour.
Battling all the gender discrimination, Leavitt went on to discover the properties of Cepheid variable stars that gave astronomers the first 'standard candle' to work with, a means to measure the distance to faraway galaxies. Today, as we map the night sky in extensive sky surveys, Henrietta Leavitt established the basis for measuring distances in the universe.
"I am proud of the work that I have done at NASA. I believe that I have made a real difference in astronomy. I hope my work will inspire other women to pursue careers in science."
Nancy Grace Roman— The Mother of Hubble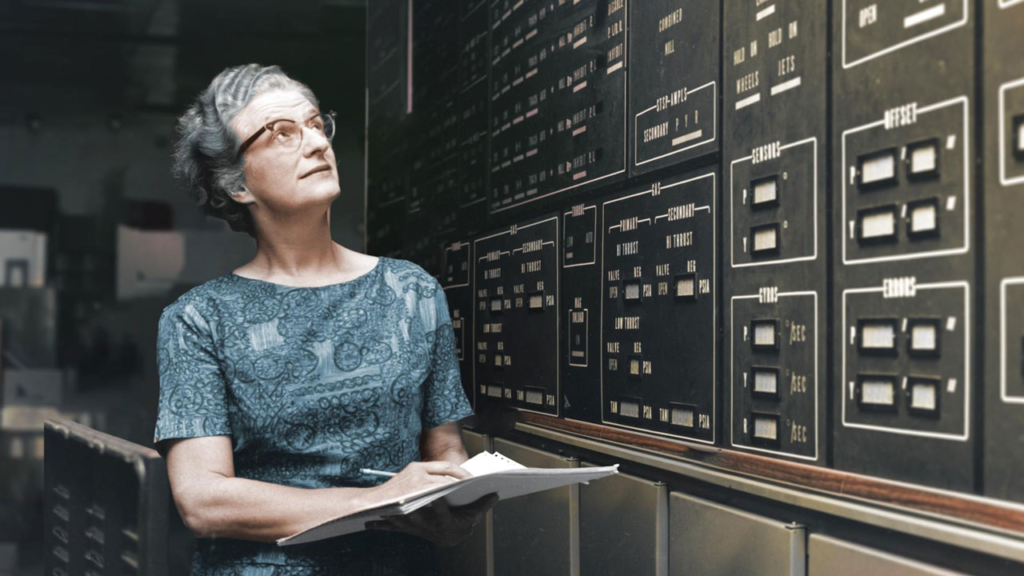 Nancy Grace Roman was a visionary leader who paved the way for the Hubble telescope and beyond. Born on May 16, 1925, in Nashville, Tennessee, Nancy Grace Roman's fascination with the night sky began at an early age. Encouraged by her parents, she pursued her love for astronomy and mathematics. Roman's journey in a male-dominated field was marked by resilience and brilliance. She earned her Ph.D. in astronomy from the University of Chicago in 1949, breaking barriers as one of the few women in her cohort.
In 1959, Roman joined NASA as the first chief of astronomy, where she played a vital role in the planning and development of the Hubble Space Telescope. In her own words, in an interview, she said, "I am proud of the work that I have done at NASA. I believe that I have made a real difference in astronomy. I hope my work will inspire other women to pursue careers in science."
Katherine Johnson
In the chronicles of space exploration, the name Katherine Johnson shines like a brilliant star. Her remarkable contributions to NASA, particularly during the Apollo program, remain an inspiring testament to the power of intellect, perseverance, and breaking down racial and gender barriers. Her career began in 1953 when she joined NASA, where she was a "computer" at Langley Research Center "when the computer wore a skirt," Katherine once said.
She was involved in calculating trajectories for numerous space missions, most notably for John Glenn's historic orbit of the Earth in 1962. Her precise calculations were crucial in ensuring Glenn's safe return. Yet, her most monumental role was in the Apollo program, where her brilliance and expertise in plotting the spacecraft's trajectory provided the safe arrival of the first human Moon landing.
Katherine Johnson's contributions did not go unnoticed. Over the years, her groundbreaking work received the recognition it deserved. In 2015, she was awarded the Presidential Medal of Freedom, the nation's highest civilian honour, by President Barack Obama.
Vera C. Rubin
Vera Rubin stands as an iconic figure in the world of astrophysics. She led the revolutionary research, which offered the initial direct proof of the presence of Dark Matter, the enigmatic substance constituting most of the universe yet emitting neither energy nor light.
Unfortunately, all women astronomers in those times—those earning doctorates between the mid-1950s and the mid-1980s—had the same stories of gender discrimination. Rubin's early contributions were met with scepticism from her fellow colleagues in the field, to the extent that she was advised to stay away from science. She kept going anyway by telling herself she was just different from other people.
Ultimately, like many women astronomers, she gained recognition only through her significant contributions to the field. Her groundbreaking work on the rotation curves of galaxies played a crucial role in our understanding of galaxy formation and modern cosmology.
She received several profound awards, including the National Medal of Science and the Gold Medal of the Royal Astronomical Society. Indeed, her contributions to science serve as a beacon of inspiration, especially for women, to pursue careers in astrophysics.
"The fact that I was a graduate student and a woman, together, demoted my standing in receiving a Nobel Prize."
Jocelyn Bell Burnell
As part of her doctoral research at Cambridge University, Jocelyn Burnell was responsible for operating a radio telescope with her adviser, Antony Hewish, and Sir Martin Ryle, where they observed strange pulsating signals coming from space. After careful investigation, she and her colleagues determined that these radio signals were emitted by a rapidly rotating neutron star, which became known as a pulsar.
Burnell was the second author of the paper announcing the discovery of pulsars, but she was not awarded the Nobel Prize in Physics, which was jointly awarded to Hewish and Ryle in 1974. In later years, she finally said, "The fact that I was a graduate student and a woman, together, demoted my standing in receiving a Nobel Prize."
Ekta Patel, a Miller postdoctoral fellow at UC Berkeley who studies satellite galaxies, says, "We don't want to change ourselves to fit the mould."
Despite this setback, Burnell continued her pioneering work in astrophysics and has received numerous awards and honours for her contributions to astronomy. She was named the first female president of the Royal Society of Edinburgh. She has been a strong advocate for women in science as well. 2018, she was awarded the Breakthrough Prize in Fundamental Physics, worth three million dollars (£2.3 million). She donated all the money to fund women's scholarships and under-represented ethnic minority and refugee students to become physics researchers.
She inspires scientists and aspiring researchers worldwide, reminding us that groundbreaking discoveries can come from anyone, regardless of their background or gender. Her own words, "Women should not have to do all of the adapting. It is time for society to move towards women, not women towards society," conveys a profound source of inspiration.
Andrea Ghez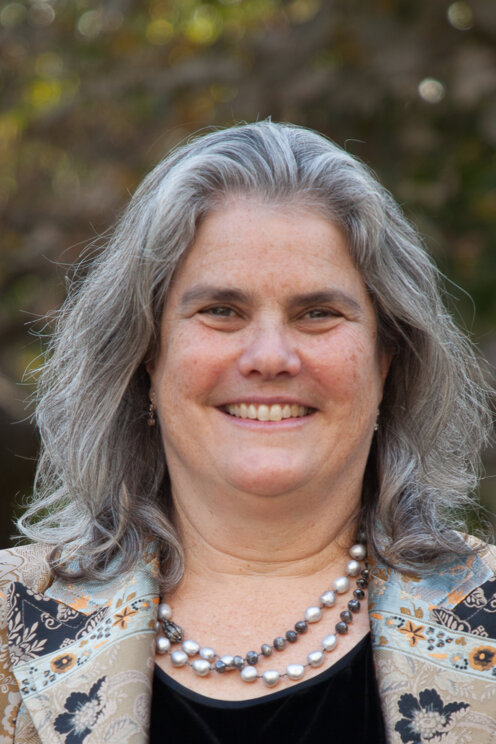 Andrea Ghez's journey in astrophysics began at a young age, inspired by her father's love for astronomy. She pursued her passion by obtaining her Bachelor's degree in Physics from MIT and eventually a Ph.D. in Astronomy from Princeton University. Ghez's most notable contributions evolve around the study of black holes, particularly at the centre of our Milky Way galaxy.
Through years of meticulous observations and data analysis, Ghez and her team were able to provide compelling evidence for the existence of Sagittarius A*, a supermassive Black Hole at our galactic centre. It was a commendable work that led to her recognition within the community. In 2020, she was awarded the Nobel Prize in Physics, sharing the honour with Roger Penrose and Reinhard Genzel. Among the other four female Nobel Laureates in physics, Ghez is the only astronomer.
This implies that the remarkable accomplishments of these women, and many others, transformed the narrative around astronomy to incorporate "women" as an integral part, essentially merging "women" with "astronomy".
The same spirit of scientific discovery is still alive today, as proven by scientists such as Sara Seager, who has been recognized as one of the most influential figures in modern astronomy by the Times, Popular Science, and Nature. In addition, the admirable work by Katherine Bouman in developing an algorithm for imaging black holes has been groundbreaking.
At the same time, Nergis Mavalvala, an astrophysicist of Pakistani origin, played a crucial role in detecting gravitational waves and currently holds the position of Dean at MIT's School of Science.
These are just a few examples of the many scientists today who are pushing the boundaries of cultural norms and revolutionizing the field. Their stories inspire all who dream of pursuing a career in science. Even though we are seeing a positive trend in women involved in STEM, they often encounter a lack of appreciation and recognition, uncertain career pathways, and harassment.
Recognizing these challenges, the astronomy community has launched initiatives to honour women in STEM. Organizations like the International Astronomical Union and the American Astronomical Society have created committees promoting diversity, equity, and inclusion.
Additionally, various awards like the Annie Jump Cannon Award in astronomy, the Women in Space Science Award from the Women's Board of the Adler Planetarium, and the Maria Mitchell Women in Science Award recognize and celebrate the accomplishments of women in the field.
These stories are inspiring and remind us that with passion and determination, anything is possible. They also highlight the ongoing journey towards gender equality in science. We can keep moving towards a future where everyone has a chance to reach their goals. We should celebrate the achievements of women astronomers and encourage more women to join the field. It is a reminder that the sky is for everyone, regardless of gender.
References:
Hughes, A. M. (2014). The 2013 CSWA Demographics Survey: Portrait of a Generation of Women in Astronomy. STATUS: A Report on Women in Astronomy, January 2014, 1-9.
Dickmann, N. (2017). Women scientists in astronomy and space. Gareth Stevens Publishing LLLP.
Finkbeiner, A. (2022). Women Are Creating a New Culture for Astronomy. Scientific American. https://doi.org/10.1038/scientificamerican0422-32
Stevens, S. (2021). 10 Female Astronomers Everyone Should Know. Treehugger. https://www.treehugger.com/female-astronomers-everyone-should-know-4864074
Green, K. (2023, June 6). Journey to the stars: the personal stories of women in astronomy – Physics World. Physics World. https://physicsworld.com/a/journey-to-the-stars-the-personal-stories-of-women-in-astronomy/
Rubin, V. C. (2011). An interesting voyage. Annual Review of Astronomy and Astrophysics, 49, 1-28.
Also, Read: Review: 'Hidden Figures
Aly Muhammad Gajani holds a Master's degree in Space Science and Technology specializing in Astrophysics together with GIS applications. His research focus is in the fields of galaxy evolution, astrophysical cosmology, exoplanet detection, and computational astronomy.