The Revamped 'Pillars of Creation'
Since 1995, the beautiful image, "Pillars of Creation", courtesy of the Hubble Space Telescope, has mesmerized many throughout the years. Not only has it been one of the most iconic images of the universe but was also a great inspiration for many to probe into the mysteries and seek what is hidden.
On April 6, 2020, NASA shared a bewildering picture of the Eagle Nebula where the pillars were revamped in infrared light which enabled a detailed and utterly beautiful image of the gas and dust in the sky. The shot showed bright stars along with tiny ones that were literally being birthed within the pillars. A blue haze can also be seen surrounded by the fine outlines of the phantom-like dust structure.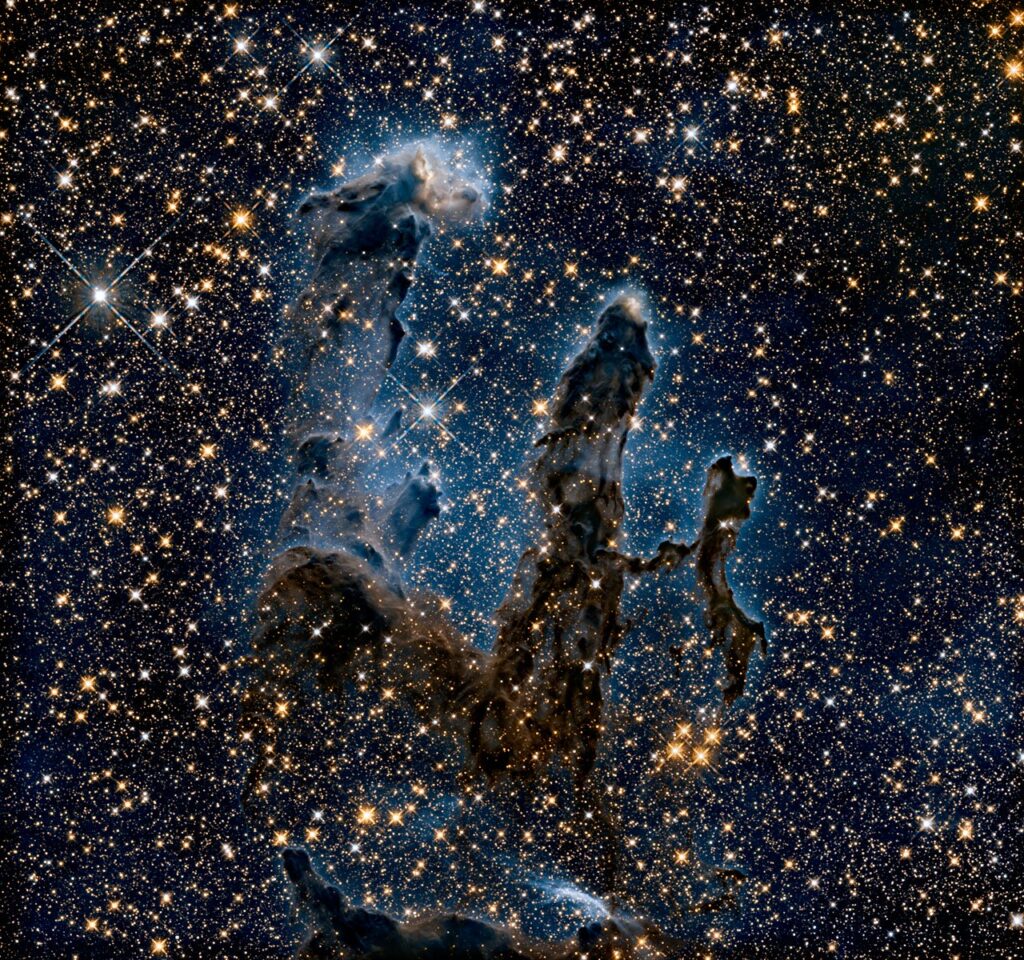 This is not the first time a different version of the original image is created. In 2015, NASA and ESA revealed a new image of the phenomenon that was photographed in near-infrared light, as well as visible light. As per the official NASA site, the new picture suggested that they are also 'Pillars of Destruction'. Paul Scowen of Arizona State University who led the first observations of the Nebula by the Telescope with fellow astronomer Jeff Hester said, "I'm impressed by how transitory these structures are. They are actively being ablated away before our very eyes. The ghostly bluish haze around the dense edges of the pillars is material getting heated up and evaporating away into space. We have caught these pillars at a very unique and short-lived moment in their evolution."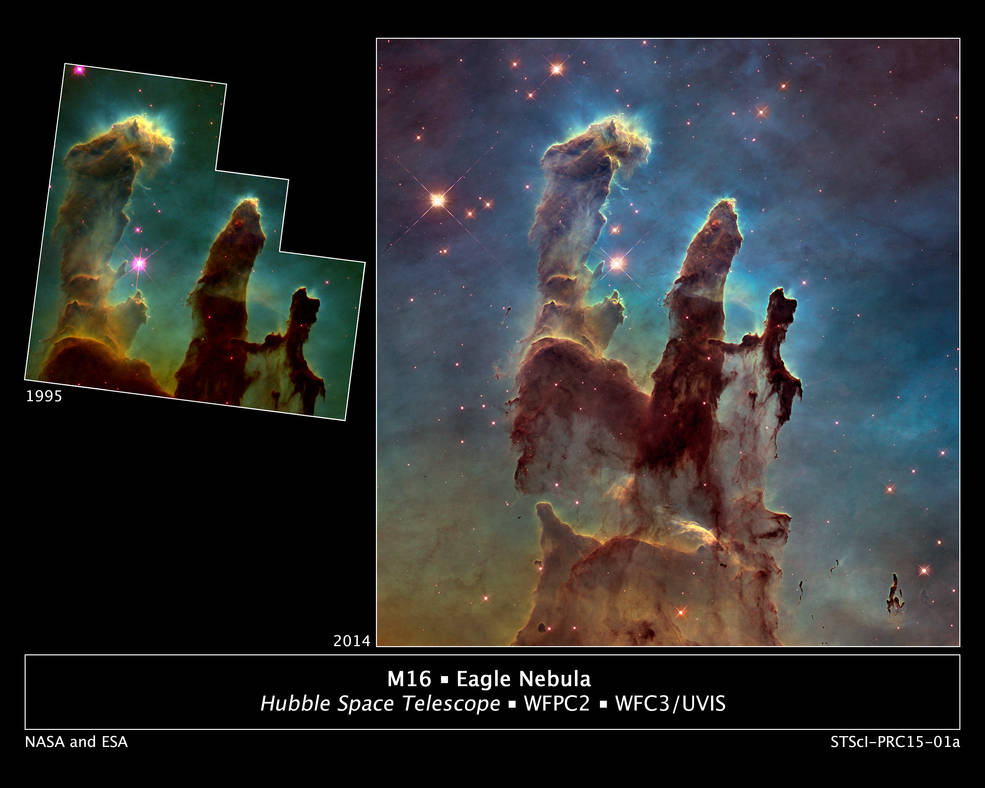 And we can expect many more amazing images in the near future. The James Webb Space Telescope is all set to receive the stardom of being the most magnificent and multifarious orbital observatory to be launched into space. It has seven times the capability of collecting light as Hubble, along with modern infrared imaging technology. With it, scientists mean to find out about distant celestial masses from an unmarred perspective. It is set to launch in 2021.
Also Read: Behold the Pink Supermoon!
The Dynamic and Energetic team Scientia.