Ventilators; the real game-changer in Coronavirus outbreak
"Follow the government's instructions & take the necessary precautions to avoid catching COVID-19."
These are the words of Yahya Jeffery, the first Pakistani to be diagnosed with this virus, while his return from Iran on Feb 20, fortunately, he has recovered. In Pakistan, there are 1235 confirmed cases of coronavirus by the evening of Mar 27, out of which 1203 are active ones with 23 recovered from this deadly contagion and nine deaths. (Ref. https://covidwatch.pk/)
According to the WHO (World Health Organization ), approximately 80% of the infected people recover without requiring hospital treatment whose immune system works effectively.
One person out of six develops breathing complications and requires machine ventilators as an alternative to the human respiratory system. It provides the time to fight off the infection & recover from the COVID-19.
The real game-changer
The superman might not be arriving to help us in the current situation. Still, the lifesavers from the virus will be precautionary measures, a robust immune system, ventilators, and the vaccination. Since the availability of an effective vaccine is a long way to go, hence ventilators turn out to be lifesaver equipment.
Ventilators are not a piece of medical equipment to be found in abundance in hospitals, as the statistics show. India, for a population of about 1.3 billion people, has 40,000 working ventilators, while Pakistan has only 1800-2000 ventilators for the overall population of approx 0.2 billion. In this scenario, Pakistan has a couple of options, first is to import ventilators, which will take time as the whole world is going through an acute shortage of these lifesaver pieces of equipment. The other option is to improvise and by utilizing our local talent and skills to combat the rough situation.
3D printed ventilators
Using 3D printing, a group of few young Pakistani engineers has converted 100 mechanical ventilators into 400, with an amplification factor of 4. The group created the valve splitters using 3D technology & they test it in SKMH (Shaukat Khanum Memorial Cancer Hospital). This trial was not easy as they were being turned away by several other hospitals initially, but they get a positive response from Dr.Faisal from SKMH. After the suggested modifications in the valve design, they get immediate approval. The capacity of 1 ventilator goes to 4.
The group, they call them (PAC-V), which was formed less than a fortnight, is not only creating ventilators but also manufacturing all the essential safety & medical equipment to deal with this contagion virus.
Fouad Bajwa, leading this initiative, said that our project is solely working voluntarily to help the government punch out the infectious disease. By no means, it is for-profit purposes; he also added, "So far, the response has been immense."
He also suggested the high government officials on the policy of 3D printing to make it relax for the professionals so they could locally produce things that were being imported at a high cost. They are working on spilters, pieces of equipment that can be installed with a ventilator and can enhance its capacity of usage up to 4 patients at a time.
Small size ventilators
Another team of students from Karachi is working on a project of small size ventilators. This volunteer group shared the details of their project on social media and gave a call for volunteers and investors to join their hands. If someone has the expertise and is dedicated to serving, s/he can join their campaign as well, i.e., CAD designer, mechanical engineering expertise, material sourcing, medical consultant, and app/web developer.
Also, read: Coronavirus; Global social and economic recession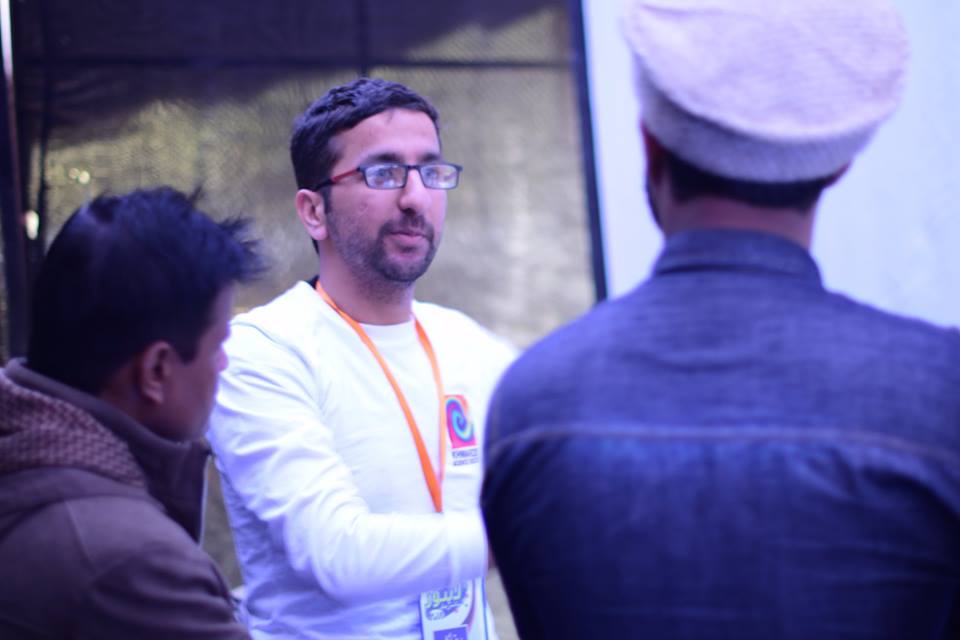 Ahsan Javed is a passionate teacher working as a secondary school educator (SSE). He loves to motivate his students for practical sciences. He is currently doing PhD in Physics, after being graduated from LUMS. He was a part of Lahore Science Mela (2019) as a mentor while his project in LSM18 was ranked to be the most loving.