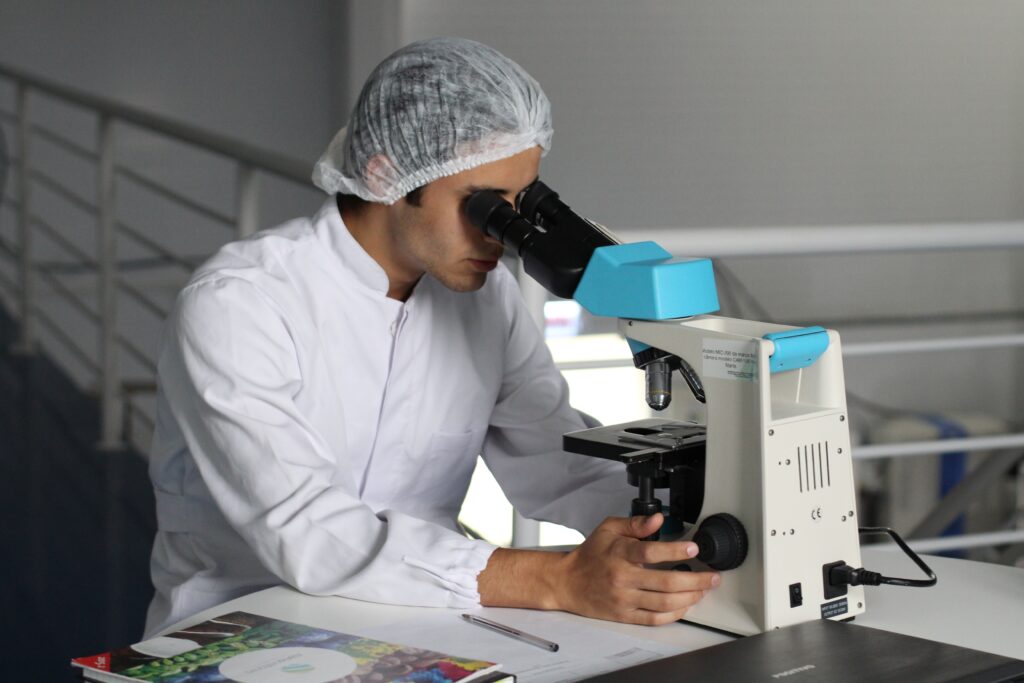 What bugs scientific research in Pakistan?
Humankind has made significant progress in 2020 on the tools that enable remote collaboration worldwide.
The Coronavirus pandemic has a devastating impact worldwide. According to the reports, the new mutant form of Coronavirus spreads in communities rapidly than we previously observed during the first wave. Once again, medical and healthcare professionals are battling on the frontline.
The year 2020 was challenging, forced everyone to adapt to new ground realities, and thrive to the change. It will be remembered as an unpredictable year when we remade how we structured our lives and interactions with each other and also with nature. Humankind has made significant progress in the span of a year on the tools that enable remote collaboration worldwide. From microbiologists to pharmacists, every one helped to develop the treatment and research protocol in real-time. Most importantly, scientists and researchers from diverse fields of science directed their research to develop diagnostics, therapies, and an effective vaccine for Coronavirus.
After Covid-19 started sweeping continents and affected millions, healthcare professionals, policymakers, scientists, and innovators worldwide rushed and still are racing to invent ways to contain the further spread of the virus. The educational institutions, especially universities, significantly contributed to this collective fight, which can potentially create another public healthcare crisis in 2021.
On 28 March 2020, two weeks after when lockdown imposed in Pakistan, the federal minister for science and technology, Mr. Fawad Ch, asked that why Pakistani universities are silent when in the rest of the world the educational institutions are producing top-class research to help the governments addressing the impacts of the deadly virus?
While asking, Mr. Minister had entirely ruled out the fact and figures that how much his own Government is investing in Pakistan's educational institutions' research capabilities? A couple of intellect applauded Mr. Minister that finally, our rulers have realized the importance of scientific research in our institutions, and sooner we will have some Goosebumps. Sadly, after nine months and still having a tough time with the second wave of Coronavirus, there is silence. People have now apprehended that the actual problem is not with our universities but lies in our rulers' policies and priorities for decades.
According to a report of the Swiss Academic Journal for Environment science and policy, Pakistan was among the first ten countries in the world that launched its space program in 1961, founded by Pakistan's one and only [so far] Nobel Laureate Dr. Abdus Salam. After a couple of years, our space program ran into trouble due to political and economic instability and unnecessary military interference in state affairs. Since the 1970s, SUPARCO has been headed by on-service or retired military officers and has nearly little to no progress in terms of space missions compared to our counterparts India and China.
Still, by the end of the '80s, a couple of universities of Pakistan including NED, Karachi university, and others, were driven by the urge to remove the tag of 'third world' with scientific advancement and genuinely tried in this regard. According to the available reports, in 1977, a group of students from NED University Karachi had contributed to the renowned scientists Donald Henderson in Smallpox vaccine development that later played a significant role in Smallpox eradication worldwide.
Somewhere in the late '80s, we missed our ways while engaging in political, religious, and social concerns, and now, from media to the layman, everyone is apt to the extent that amid the second wave of Coronavirus, our political parties are organizing rallies and massive gatherings are witnessing each day.
Although in the most scientifically advanced countries, a group of people considers science to be a conspiracy against their religious beliefs, but they hardly over manage to enter and disrupt the focus of scientific order in their countries; in Pakistan, the religious mobs did it. Initially, they started a fierce campaign against Dr. Abdus Salam that led him to permanently moved to the UK and broke off his ties with Pakistan's space program and a couple of other research projects he launched in the 1960 era. Military and religious activists' further influence invaded our once-promising scientific order and then littered with pseudoscience and scientific illiteracy.
According to a global innovation index report issued in September 2020, Pakistan has ranked 107th out of 131 countries. This low ranking is evidence that innovation-oriented policies are badly missing from Government to mainstream education in Pakistan. However, in today's world, scientific research is the primary catalyst in the nations' progress, and it eventually creates an environment to promote start-up culture.
Pakistan has enormous potential for scientific research, but the teething problem is the lack of funding and encouragement toward practical research in our educational institutions. However, in the past five years or so, Pakistan's IT industry has grown, and the private sector is mostly investing in tech-based start-ups. The incubation centers in various cities of Pakistan are providing financial leeway and office spaces to these start-ups for properly establishing their business.
Moreover, Pakistan has a very robust youth population, and if Government prioritizes, we can create a roadmap toward innovation-based technologies and breakthrough research work within a few years. We need concerted efforts from our rulers to build a conducive environment for research in our educational institutions and immediate measures for fostering innovation in the technology sector. When tech-based start-ups like Scientia Pakistan start appearing to be streamlining, we can make Pakistan a developed and stable, scientifically literate nation shortly. It is worth mentioning as the final note that Scientia Pakistan has played an influential role after the pandemic made our masses aware of healthcare and sanity precautions and busted myths about Coronavirus prevail in our society due to pseudoscience culture.
Also, read: Failing by Design; Pakistan's Healthcare System
Saadeqa Khan is the founder, CEO, & Editor-in-Chief of Scientia Pakistan. She's a member of the Oxford Climate Journalism Network (Second Cohort) and NASW. Saadeqa is a fellow of NPF Washington, The Falling Walls Foundation, and the Science Journalism Forum. Saadeqa has won several international journalism grants and awards for her reports.