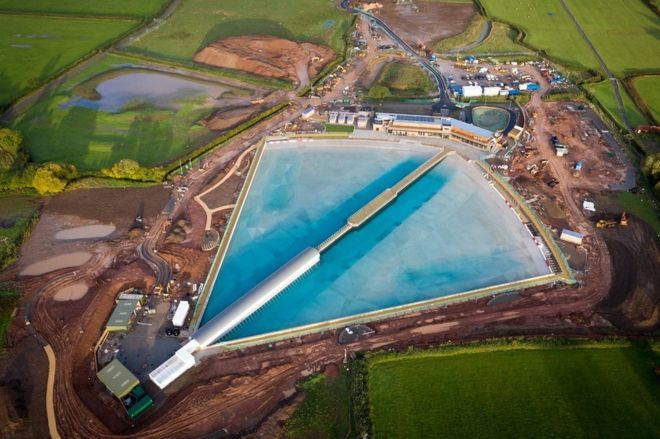 Bristol welcomes a "world-class" surf lake
The Wave is the name given to this complex, built with an estimated cost of 26 million pounds
A new "world-class" surf lake has been opened in Bristol, England that is completely powered by renewable energy.
The Wave is the name given to this complex that was built with an estimated cost of 26 million pounds, and the swells generated can be altered as per the type of riders, fast for experienced and slow for amateur surfers. The creators hope that it will help to bring light to various pressing environmental issues including carbon emissions and excessive use of non-degradable plastics that affect the oceans and marine life. Not only that, but it can also be used by those suffering from disabilities and conditions.
Surfing is one of the most popular water sports in the world which features a wide rider riding on the surface of the wave in the sea moving towards the shore. These waves can also be found in the lakes and rivers, though those in oceans are definitely more challenging.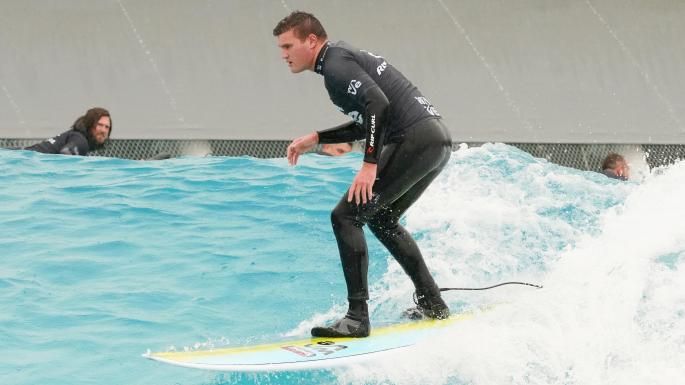 The man behind this surf lake is Nick Hounsfield who says it took almost a decade to make this idea a reality. In a statement to BBC, he said, "We've got a real opportunity of getting people, particularly kids, off computers, getting them outdoors, get them interacting with nature, and improving people's health and wellbeing on a physical and a mental basis."
Keeping in mind the ambition and idea behind this venture, the site has been constructed using non-toxic materials and sustainable wood fibre is used. Solar panels are also used to bring down the energy expenses.
Originally the project was started with almost no money and the create went through a lot of trouble to get it on its feet. Some are saying that this will become a popular surfing destination as the waves produced in the surf lakes will make people feel more secure. With this development, more spots are going to be opened soon as the idea of safe and environment-friendly sport is pleasing to all.
Also Read: Google claims breakthrough research in Quantum Computing
The Dynamic and Energetic team Scientia.