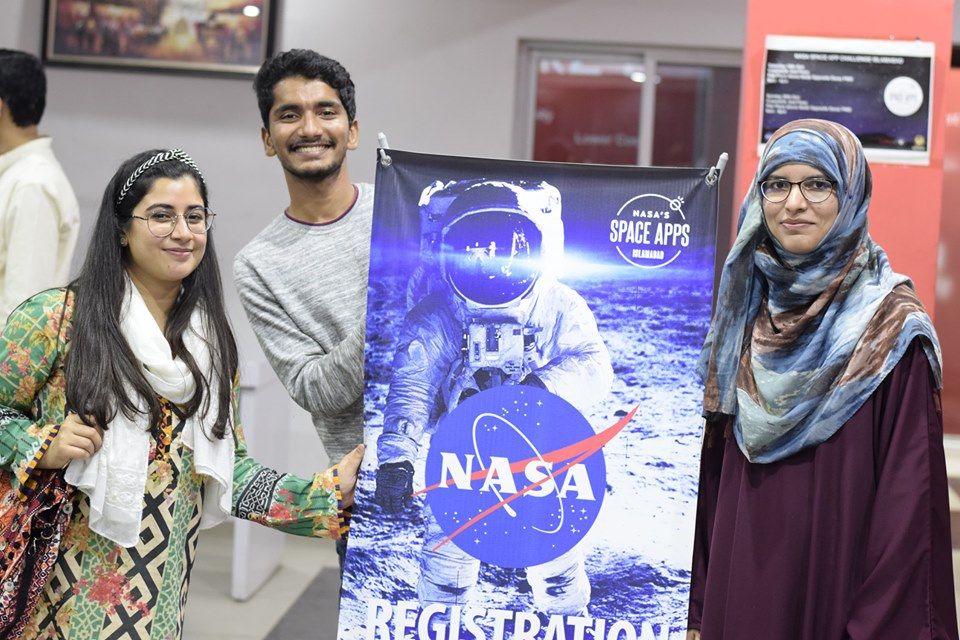 NASA Space Apps Challenge Pakistan 2019 – A Success Story
NASA Space Apps Challenge was organized for the 3rd consecutive time this year by RaheQamar and their event partners in Pakistan. The event organized on 18-20th October simultaneously for the first time ever in 5 major cities, Islamabad, Quetta, Lahore, Peshawar and Karachi. Following statistics give you a glimpse of the huge success of this historic event:
It was a milestone achievement and given the great response by the participants and enthusiasts alike, team RaheQamar hopes to expand this program even more next time.
RaheQamar's Founder and CEO, Mohammad Iftekhar Yezdani said in a statement, "We started to host NASA Space Apps from Islamabad. The next year we organized it in Karachi as well. This year we have successfully hosted in 5 major cities across Pakistan! The overwhelming response of more than 500 registrations from all over Pakistan, shows that Pakistan has immense talent ready to work on Space technologies and applications. I would like to congratulate my team RaheQamar and I heartily thank all of the participants, judges and mentors for making Space apps 2019 a huge success! We would continue to organize more global events that provide students, professionals and artists with opportunities to collaborate and put Pakistan on the global map of science, space science & technology."
Here are some highlights of the event.
Space Apps Islamabad
In Islamabad, the event was conducted at CoWork24 in collaboration with the Google developers group (ISB). Mohammad Iftekhar Yezdani and Pawan Akhani along with their team members and volunteers organized the challenge and a total of five teams participated.

1st Prize: Team SSI3 (Memory Maker) 'mechanical memory storage' device earned the praise from judges because it addressed the problem i.e. "Electronics not working well on Venus due to its extreme conditions". The device that their team proposed was named "Mechanically Integrated Memory (MIM)".
2nd Prize: Team Mahir-e-Falkiat (From Curious Minds Come Helping Hands)
Space Apps Karachi
This subevent was organized at Tabani's School of Accountancy. It was managed by Hassaan Bin Zaki and Waniya Khursheed along with their team and a total of seven teams participated.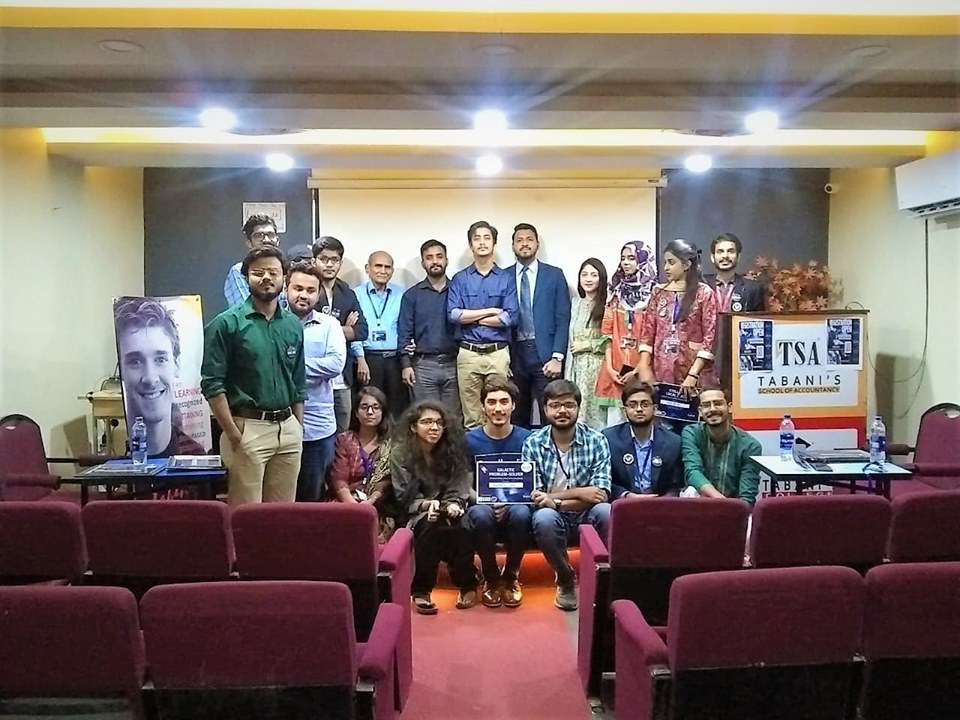 1st Prize: Team NUST (Memory maker)
2nd Prize: Team Globe saver (warming planets, cool ideas)
Space Apps Peshawar
Space Apps Peshawar was organized for the first time ever at CECOS University Peshawar in collaboration with ORIC (CECOS) and Makers lab. It was managed by Zara Shafique, Abdul Subhan and their team and a total of six teams took part in the challenge.
1st Prize: Team Space analysts (Rising water). They plan to create awareness regarding rising sea levels and their consequences through an interesting 3D game.
2nd Prize: Team E.co stellar (Global warming) who designed a device to convert nitrogen oxide to ammonia.
Space Apps Quetta
This too was held for the first time in the city of Quetta and the response was the most overwhelming among all the cities. It was Organized at BUITEMS (Balochistan University of Information Technology, Engineering and Management Sciences). The event was managed by Dr. Bushra Naeem, Asim Khan, and Raza Hassan and their team and in total nine teams participated.
1st Prize: Team Flow who presented a solution for global warming.
2nd Prize: Team Thruster debris towards gravity. (They worked in the category "Design your own challenge" and proposed a solution to clean space debris.)
Space Apps Lahore
Superior University Lahore, in collaboration with Chaudhary Muhammad Akram Center of Economic Development, hosted the NASA Space Apps Challenge in Lahore. Engr. Rashid Liaqat and Engr. Sagheer Ahmed along with their team managed the challenge and a total of eight teams participated.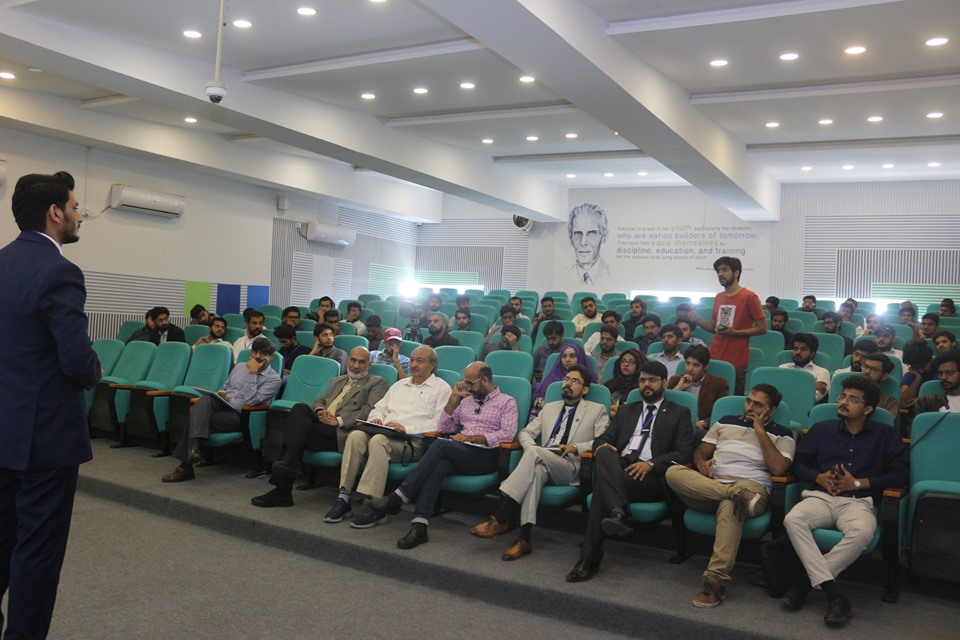 1st Prize: Team Tunaray. They worked out a smart solution for the provision of cheap internet in the oceans.
2nd Prize: Team Lunar Dust. They proposed a setup that may reduce the contamination of landers by moondust with the help of reversing electromagnetism of dust and other stuff being employed on the astronaut's suits and the lander chamber as well.
All these successful events were supported by respected and famous professionals belonging to different fields as well as the Entrepreneurial sector. These included Mr. Ghulam Jillani (Chief Executive at G.J. Associates for Corporate Training Solutions & Consulting, Vice President, Pakistan Policy Institute USA), Mrs. Farhat Bashir and Mr. Muhammad Zulkifil Ahmed (Seerab Maps), Mr. Ajmal Hussain, Dr. Bakhtiar Kasi, Mrs. Anila Iftekhar, and many other prestigious judges and mentors who greatly assisted in the event and encouraged and lauded the teams for their active participation.
Also Read: World Space Week 2019 around the globe
The Dynamic and Energetic team Scientia.