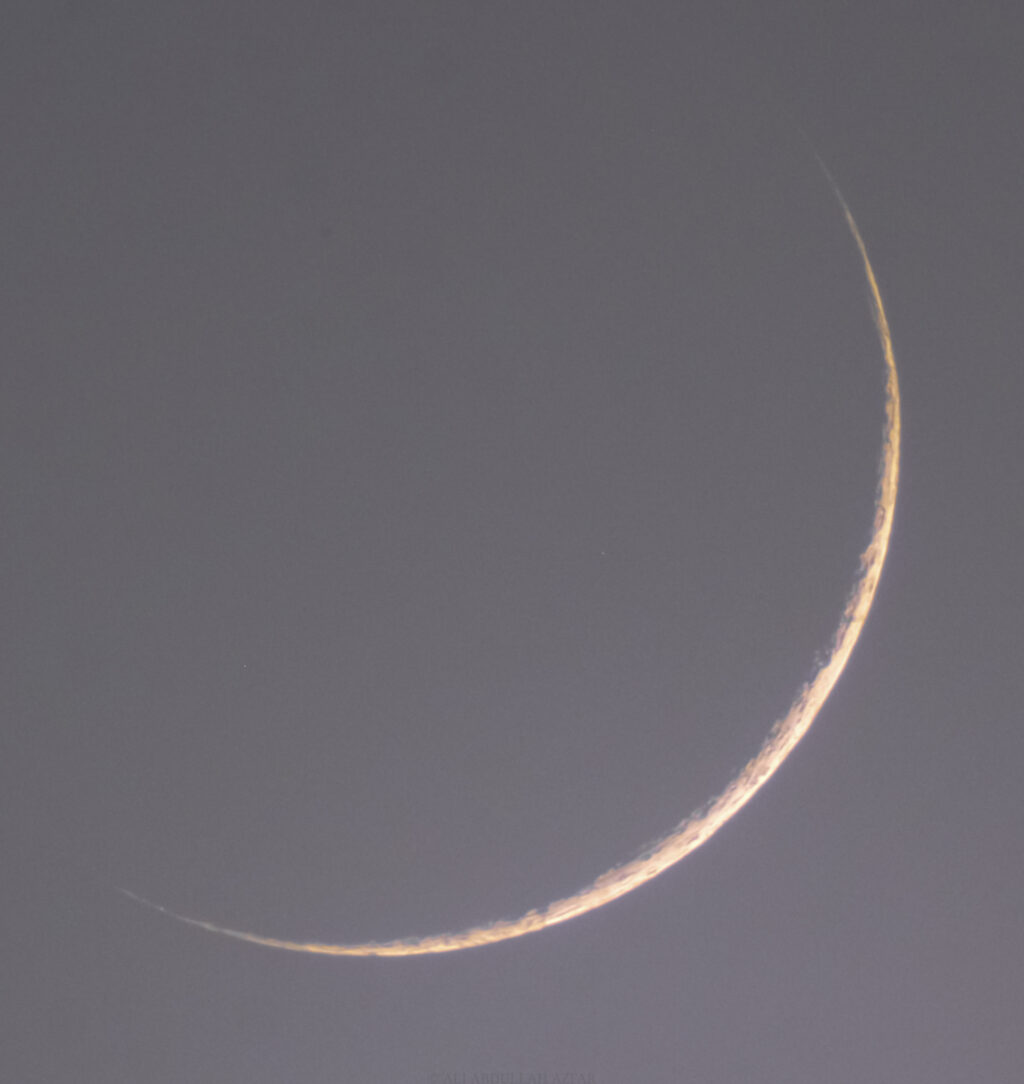 Can we end the Moon sighting controversy in Pakistan?
From the current scientific point of view, it was nearly impossible to see the crescent from any part of Pakistan through binoculars on May 12.
Unlike other months of Islamic calendar, every year Ramazan and Shawwal brings a lot of hustle, disturbance and of course highlight the major flaws in our system. Pakistan's image has been severely affecting for a decade or so over multiple celebrations of Eid in different parts of the country specially in KPK, it is now a routine that they start fasting one day earlier from the entire country and celebrate Eid a day before everyone. Last night while live session of the central Royat e Hilal committee was going on but things getting complicated as its went long, in presence of no clear evidence of moon sighting from around the country the Committee continue its session and declared Eid late night. The decision has proved wrong when today people witnessed moon in different parts around the country.
Scientia Pakistan has reached out to the renowned pioneer of Astronomy in Pakistan and Former Director Institute of Space Science & Technology at the University of Karachi, Dr. M Shahid Qureshi, to analyze the situation. According to Dr. Qureshi, "
The birth of the Shawwal moon had taken place on the night between May 11 and May 12, 6 seconds before midnight Pakistan time (May 11 at 11:59:54 PM).
The state of the crescent at sunset in Karachi on the evening of May 12 was as under:
Sunset 19:07:08
Crescent sunset 19:42:47
The difference between sunset 35 minutes 97 seconds.
Omar Hilal (age of crescent) 18 hours 59 minutes and 52 seconds.
The crescent will set in just 35 minutes and 39 seconds after sunset.
At sunset, the crescent will be only 7.5 degrees above the horizon.
In addition, the width of the crescent was only 9 arc seconds (only 9 parts out of 3600 parts of 1 degree).
In these circumstances, the crescent could not be visible in Pakistan even with the help of binoculars. However, in these circumstances, evidence of the appearance of the Eid moon often comes, especially from Khyber Pakhtunkhwa, as happened this year too.  For some time now, similar testimonies have been coming from Gwadar and Pasni. Such testimonies need to be examined scientifically. Because scientifically, the crescent is unlikely to be visible without binoculars. From the current scientific point of view, it was nearly impossible to see the crescent from any part of Pakistan through binoculars on May 12. Further, the phase of the moon was no more than 0.5% in Pakistan. It was photographed through a telescope in Turkey with difficulty where its phase had increased to 0.7% and was not seen with the naked eye.
And on the same day, the crescent in Makkah was set in 39 minutes and 12 seconds after sunset. At sunset, the crescent was 8.4 degrees above the horizon. The crescent was likely to be seen through binoculars in Saudi Arabia this evening. Traditionally, the Saudi Council announces the appearance of the crescent in these circumstances.
Dr. Prof. Shahid Qureshi also delves deeper into the motions of lunar physics, how they change as beautiful celestial sightings.
The Moon phase cycle varies from 29.2 days to 29.8 days. The average is 29.53 days. However, the variation is not periodic, still, it creates a wonderful phenomenon.
There may be 3 consecutive lunar months each of 29 days. This mostly happens when the lunar phase cycle remains close to its minimum of 29.2 days.

There can be 4 consecutive lunar months each of 30 days. This happens when the lunar phase cycle remains close to its maximum of 29.8 days.
In case of 1, first of the 29 day crescent in the evening of bright and wide enough and stays longer over horizon. It looks like a 30 day crescent. The second of the 29 day crescent is less bright, less wide and stays on horizon for a shorter period. The third of the consecutive 29 day crescent is the thinnest and faintest and remains above horizon for shortest time. But this pattern of 3 consecutive 29 day crescent may not follow this sequence every time it occurs as lots of perturbations are involved. Usually people think that every 29 day crescent is like this third one which is a wrong perception.
In the case 2, first of the 30 day crescent may be thin, faint and short period. The second a brighter wider and long period and so on. Again in case of 4 consecutive 30 day crescents may not follow this sequence due to perturbations mentioned earlier.
The occurrence of such consecutive 29 day or 30 day crescents is not periodic and do not occurr very frequently.
Now lunar phase cycle variation (from minimum 29.2 to maximum 29.8) is not frequent and the period of phase cycles may remain close to its average 29.53, then mostly lunar months follow a pattern of alternate 29-day new crescent followed by a 30-day new crescent. When this occurs the 30-day new crescent is bright, wide, and stays longer in the sky and an occasional/casual observer thinks as this "OH LOOK AT THAT…IT IS 2ND DAY MOON".
For today, May 13, 2021: Below are stunning photographs we sorted out around Pakistan.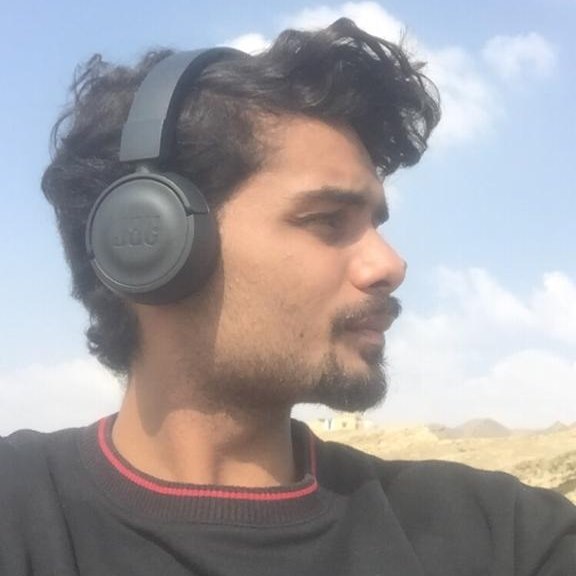 I am a Writer and Science Communicator at Scientia Magazine, who also lectures and audits – Aviation/Aeronautical Engineering at ATH – IST. My interests in studies are Aviation, Data-Driven Astronomy/Astrophysics, Environment, and other Space Sciences.