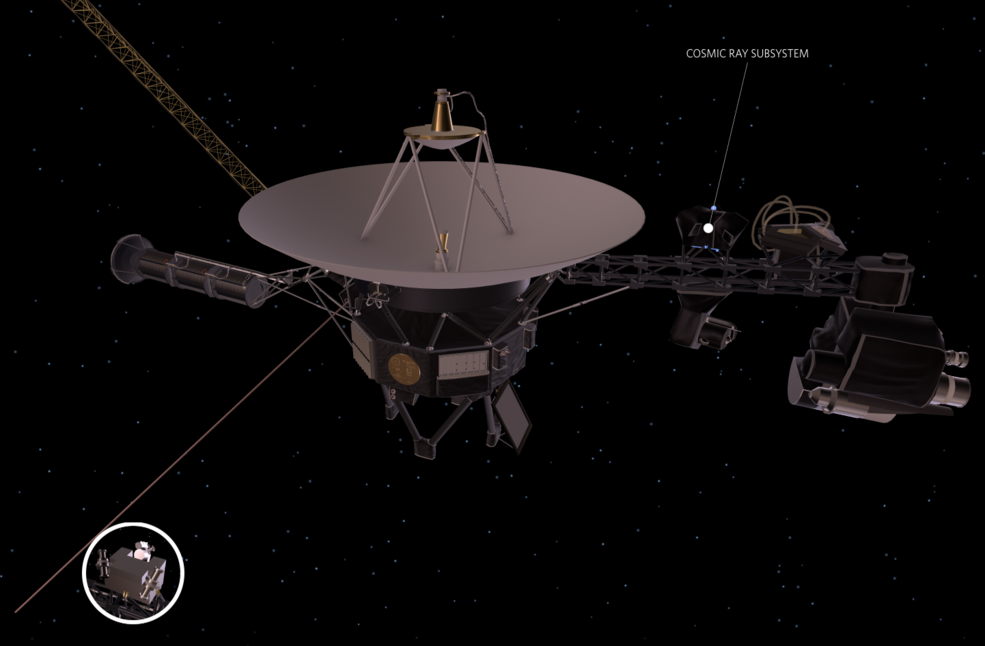 For long haul into interstellar space, NASA shuts off systems on Voyager-2
This artist's concept depicts one of NAS's voyager spacecraft, including the location of the cosmic ray subsystem (CRS) instrument. Both voyagers launched with operating CRS instruments. Credits: NASA/JPL-Caltech
Launched in 1977, twin spacecraft, 11 billion miles away from home, Voyager 1 and 2 are exploring where nothing from Earth has flown before. Each spacecraft has ten instruments with a goal to explore the outer solar system and send back priceless information to Earth. Voyager 1 visited Jupiter and Saturn, while Voyager 2 visited Uranus and Neptune. Three radioisotope thermoelectric generators (RTGs) are used to provide the power which produces heat via the natural decay of plutonium-238 radioisotopes and convert that heat into electrical power.
The major problem is that both the voyagers have fewer available power resources over time and the spacecraft has started to flag. To ensure that these vintage probes continue to return the best scientific data, engineers implemented a plan to manage and made some tough decisions. Recently a heater for the cosmic ray subsystem (CRS) instrument turned off on voyager 2.
Even after the removal of heating system, voyager's 2 cosmic ray subsystem is still functional and sending back data despite functioning at a chilly minus 74 degrees Fahrenheit which is less than the temperature it was tested for; hence Voyagers' instruments proved to be very hard.
"Incredibly, Voyagers' instruments have proved so hardy," said Voyager Project Manager Suzanne Dodd, who is based at NASA's Jet Propulsion Laboratory in Pasadena, California. "We're proud they've withstood the test of time. The long lifetimes of the spacecraft mean we're dealing with scenarios we never thought we'd encounter. We will continue to explore every option we have to keep the Voyagers doing the best science possible."
Voyager spacecraft achieved far more than the science could have ever expected, they are the farthest human-made object in the universe and the first that entered to interstellar space. For now, the mission planners are experimenting with alternative techniques to conserve power and operate them for a longer time.
Sabeeka Zafar is a Bioinformatician-to-be with a passion to be a significant part of the great revolution in the near future in the field of Bioinformatics specifically and that of Science generally. Sabeeka is a social activist, enjoys working with people for the betterment of the society and loves to read and to write.