Inspiring minds; Muslim Scientists of the modern era
Muslim scientists and inventors have been contributing to the field of Science up to a great extent. Muslims were the pioneers of inventions and research in significant areas of Science. Here we will be discussing some of them with their brief introduction and achievements.
Dr. Nozair Khawaja
Dr. Nozair Khawaja is a well-known Pakistani astrobiologist based in Wazirabad, Punjab. He grew up in a middle-class family, but finances never stopped him from thinking bigger. After completing schooling, he headed to Lahore for a Master's in space sciences from Punjab University and for higher education in Astronomy to Scandinavia. During his Ph.D. at Germany's Heidelberg University in Geosciences, Dr.Khwaja started working for Cassini's mission toward Saturn by NASA. He has a plan to work for career counseling to Pakistani youth and to make them aware of the fascinating and emerging field of astrobiology and planetary sciences. He established the Astrobiology Network of Pakistan (ABNP), which includes German and U.S. scientists, along with students and professionals from Pakistan.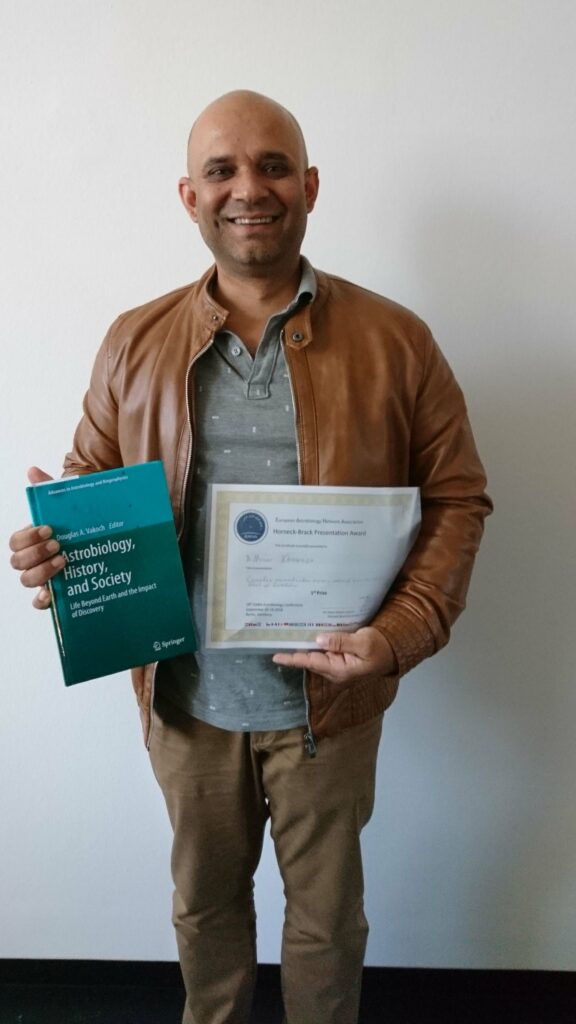 One of his significant achievements is the Discovery of essential organic molecules at Enceladus, one of the Saturn's moon, with his co-workers at Free University Berlin. This groundbreaking research published in Monthly Notices of the Royal Astronomical Society (MNRAS). He is part of a study into the data revealed by the NASA Cassini mission with a team of world-class scientists from the U.S. and Germany.
In 2019, Dr. Khawaja was awarded the "Group Achievement Award" for Cassini's Cosmic Dust Analyzer (C.D.A.) by NASA. European Astrobiology Network Association had honored him with Horneck-Brack Award in 2018.
Sultan bin Salman Abdulaziz Al Saud
The very first astronaut from the Muslim world and a royal family, Sultan bin Salman Abdulaziz Al Saud born on June 27, 1956, in Riyadh, Saudi Arabia. He completed his elementary and secondary education in Riyadh and got his B.A. degree in Mass Communication from the University of Denver, US. In 1999, he got his master's degree in social and political science from Syracuse University, New York. In the department of international communications at the Ministry of Information, Sultan started his career as a researcher in 1982 and served for two years. Sultan served the Saudi media committee as a deputy director for Saudi athletes participating in the Summer Olympics in Los Angeles and as an acting director at the Ministry of Information.
In early 1985, Sultan bin Salman served in the Royal Saudi Air Force with the rank of lieutenant colonel. He got retirement in 1996 with the level of colonel.
Sultan flew as a payload specialist on STS-51-G Discovery on June 17 through June 24, 1985. He has the honor to be the first Arab and Muslim to fly in space. By deploying its satellite, ARABSAT-1B, he represented the Arab Satellite Communications Organization (ARABSAT) along with American and French astronauts. Sultan also holds the record for being the youngest person to fly on the Space Shuttle at the age of 28. He was one of the founders of the Association of Space Explorers and served on its executive board of directors for several years.
Pervaiz Butt
Parvez Butt is well known Pakistani nuclear engineer, born October 4, 1942, in Gujranwala, Punjab, currently serving at Pakistan Institute of Engineering and Applied Sciences as an associate professor. After completing his elementary school in Punjab, Butt headed to the University of Engineering and Technology, Lahore, for graduation in Mechanical engineering with a full scholarship.
Later, Butt appointed as Principal Engineer in Pakistan Atomic Energy Commission (PAEC); meanwhile, in 1965, he got a scholarship for M.S. in nuclear engineering at the University of Toronto, Canada.
Butt was one of the main contributors in designing, installation, operation, and maintenance of the CANDU type-nuclear reactor under the name of Karachi Nuclear Power Plant. He was also an active member of the nuclear weapons designing and manufacturing program by PM Zulfiqar Ali Bhutto after the war of 1971.
Chashma Nuclear Power Plant, nuclear medicine centers, were also designed by him during his service as director and chairman of PAEC. He gave assurance to the Supreme Court of Pakistan about the safe treatment of radioactive and nuclear waste under standard conditions when he was summoned for the environmental issue at Baghalchur.
Parvez butt was awarded the highest civilian award Hilal-e-Imtiaz and Sitara-e-Imtiaz in 1999, honored with Tamgha-e-Baqa in 2000 and Nishan-e-Imtiaz in 2016.
Maryam Mirzakhani
Mirzakhani, an Iranian mathematician and a professor of mathematics at Stanford University She was born on May 12, 1977, in Tehran, Iran. She went to Tehran Farzanegan School. She was the part of the National Organization for Development of Exceptional Talents (NODET). She won the gold medal for mathematics in the Iranian National Olympiad and several others International Mathematical Olympiad held in Toronto, Ontario, Canada, and Hong Kong as well. She had honored to be the first Iranian with such great achievement at an early age, bearly 17.
In 1999, she got a bachelor's degree in mathematics from the Sharif University of Technology in 1999. She developed a simple proof for a theorem of Schur for which she received recognition from the American Mathematical Society. She completed her Ph.D. in 2004 from Harvard University.
Mirzakhani served as a research fellow at Mathematics Institute and as a professor at Princeton University in 2004. Later in 2009, she joined Stanford University as a professor. Mirzakhani's research mainly focused on Teichmüller theory, hyperbolic geometry, ergodic theory, the theory of moduli spaces of Riemann surfaces, and symplectic geometry. As a young mind who presented their fields in innovative directions, Mirzakhani was honored in Popular Science's fourth annual "Brilliant 10" in 2005.
On August 13, 2014, she honored to be the first and to date woman to receive the most prestigious award in mathematics, the Fields Medal, or her outstanding contributions to the dynamics and geometry of Riemann surfaces and their moduli spaces. Her research paper was also cited in "the dynamics and geometry of Riemann surfaces and their moduli spaces" by the award committee.
She was a brilliant mind and an inspiration for millions of women around the globe who are willing to contribute to STEM. Alas, she had less time to serve and was diagnosed with breast cancer in 2013, which later spread to her bones and liver. She moved to eternity at a mere age of 40 on July 14, 2017, at Stanford Hospital in Stanford, California.
Zulfiqar A. Bhutta
Zulfiqar Bhutta belonged to a family of physicians and educationalists from Peshawar, and he is working for woman and child health is a co-director of the Centre for Global Child Health Hospital, Toronto. He completed his MBBS in 1997 from Khyber Medical College (K.M.U.) Peshawar, Pakistan, and headed to Sweden for his Ph.D. from Karolinska Institute. He is also serving Centre of Excellence in Women and Child Health at the Aga Khan University as founding director, as Professor in Aga Khan University in Karachi, Pakistan at Department of Paediatrics and in Dalla Lana School of Public Health of the University of Toronto at a Department of Nutritional Sciences and the Division of Epidemiology.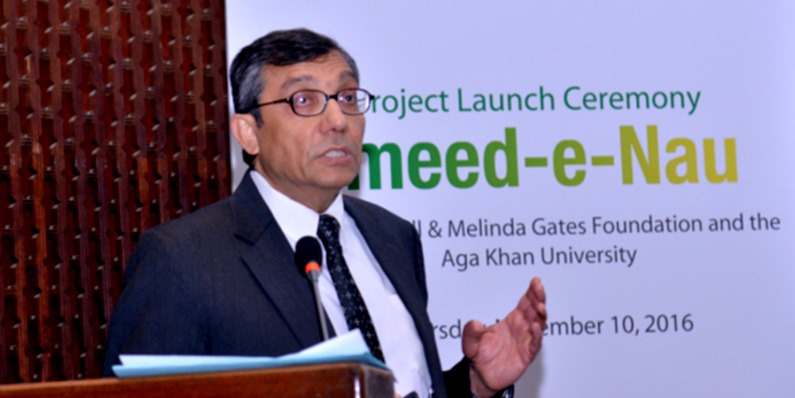 In 2018, Bhutta was elected to the U.S. National Academy of Medicine and served the National Research Ethics Committee of Pakistan as a former Chair. He was appointed as a member of the Independent Expert Review Group by the U.N. Secretary-General to review progress in maternal and child health of the Millenium Development Goals between 2011 and 2015.
To acknowledge his significant contributions in the health sector, he was awarded the Pride of Performance civil decoration in 2016.
Dr. Yarjan Abdul Samad Baloch
Dr. Yarjan Abdul Samad, Pakistan's first space scientist Based in Buleda, Baluchistan. He received his early education in Karachi, Pakistan, and went on to graduate from Ghulam Ishaq Khan Institute (GIKI), where he won two gold medals for his distinction performance. In 2009, he was also got nominated for the Pakistan Engineering Council Best Graduate Engineer of the Year award by the university. After completing his Ph.D. program, Dr. Samad started working at Cambridge as a postdoctoral research associate and promoted to a rank of senior research scientist and teaching fellow.
Currently, he is serving in Nanomaterials, Spectroscopy, and Engineering Department at the Cambridge Graphene Centre, University of Cambridge. His research work focuses on the device's connection used in the space-bound satellites, carried out in collaboration with the European Space Agency (E.S.A.) and other research institutions. These devices are meant to work without energy and electricity and for cooling the spacecraft. He performed his scientific experiments at zero gravity in space by launching parabolic and sounding rockets into space. He made the whole nation proud by his great achievements, and he is also willing to train scientists in Pakistan and collaboration with the Pakistani Space and Upper Atmosphere Research Commission (SUPARCO).
Dr. Naveed A. Syed
Dr. Naveed Syed is a Pakistani-born Canadian neuroscientist, currently serving at the University of Calgary as a Professor and Head Department of Cell Biology & Anatomy. He made the whole Pakistani nation proud by inventing the world's first bionic Neuro chip to connect brain cells, which find its application in the treatment of patients suffering from epilepsy and various neurodegenerative diseases and disorders. This Discovery has started a flux of drug testing research not only to the field of Science but also a big deal to our medical and pharmaceutical industries. He delivered lectures and presentations about the relationship between the human mind and his mini chip across the world.
He has expertise in Neurodevelopment, and the effect of anesthetic agents on brain cell communications and their cytotoxic effect is one the focus of his research. In collaboration with German colleagues, Dr. Syed developed bionic hybrid, which enabled direct dialogue between the brain cells and the electronics that was highlighted in Time Magazine and on the Discovery Channel. He has over 120 publications in peer-reviewed scientific journals, including Nature, Science, Neuron, and the Journal of Neuroscience. He received a couple of international and national awards including Alberta Heritage Foundation for Medical Research Scholarships, Alfred P. Sloan Fellowship (U.S.A.),
Parker B. Francis Fellowship (U.S.A.) and Scientist Awards. His recognition awards includes Outstanding Scientist Award from the Asian Community in Toronto(2004),Canadian Sensation Award from South Asian Media Express Network (2012), Distinguished Achievement Award for Outstanding Contributions to Biomedical Research by Pakistan-Canada Association (2012), Outstanding Collaboration Award, Schulich School of Engineering (2012), and Canadians for Global Care Award of Recognition (2015).
Dr. Salman Hameed
Dr. Salman Hameed belongs to Karachi, Pakistan. He completed his metric from B.V.S. Parsi School and his Intermediate from D.J. Science College. He was inspired to be an astronomer during his 9th grade by Carl Sagan's Cosmos, was aired in Pakistan for the first time in 1984, and later founded the first astronomy club of Pakistan in Karachi. Amastropak – The Amateurs Astronomical Society of Pakistan, along with three other students in 1987. Amastropak organized several events, including a teleconference with Mars biologist Christopher McKay at NASA.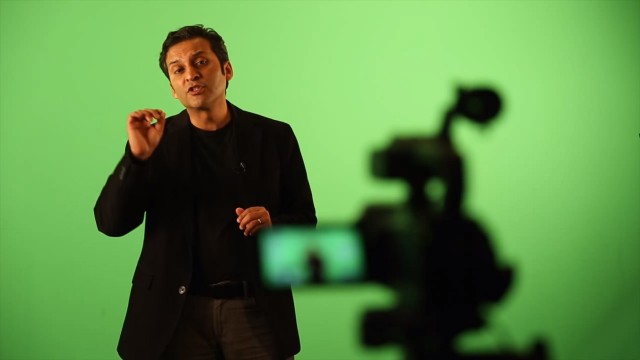 Dr.Salman graduated in physics and astronomy from the State University of New York and as part of International Space Year. He contributed to organizing the Pakistan Space Week in 1992. He has done his Ph.D. in astronomy from New Mexico State University, where he got a chance to use a variety of professional telescopes.
The main contribution to the scientific field by Salman was the exploration of the causes for the triggering of star formation in a spiral by using H-alpha imaging by which he the baby stars, which can be helpful to reveal past secrets as well as predict the future course of a galaxy.
He was appointed at an Endowed position at Hampshire College, Massachusetts, in Integrated Science and Humanities in 2005, and this time he shifted its focus to explore the way young Muslims view biological evolution and modern Science. Currently, he is hosting Hamari Kainaat and actively participating in Science ka Adda (sciencekaadda.com), which is a bi-weekly video series in Urdu about astronomy and Science. He is also a regular monthly guest on Bill Newman's morning radio show on WHMP 96.9 with a segment titled "Musings on the Ridiculously Large and Largely Ridiculous Universe."
Tahani Amer
Tahani Amer, an American Muslim who grew up in a suburb of Cairo, Egypt. She discovered her natural passion and inclination for engineering while watching her father fixing his car's engine. Dr. Amer holds a bachelor's in mechanical engineering, a master's in aerospace engineering, and a doctoral of engineering from Old Dominion University. In 1992, she started working in the Computational Fluid Dynamics (C.F.D.) at NASA and later moved to wind tunnel tests.
Dr. Amer has expertise in working with sizeable C.F.D. computer codes and climbing up the ceiling of a wind tunnel to install a velocity probe. She has invented and patented a system to measure the thermal conductivity of a thin film, one of her significant achievements. This measurement is used in the thermal modeling of several techniques for determining boundary layer transition location on models being tested in wind tunnels. She is working on an independent review assessment with her team to validate the success of NASA missions.
In acknowledgment of her work and dedication to promote women in Science, NASA awarded her the Public Service award at the NASA HQ Award. She is a role model for women who are interested in science and technology.
Arfa Abdul Karim Randhawa
The real gem of Pakistan, Arfa Karim Randhawa born on February 2, 1995, in a small village of Faisalabad, Punjab. She was a child of exceptional skills and had extraordinary achievements at a very young age. She holds the record for being the youngest Microsoft Certified Professional (M.C.P.) just at the age of nine years, and in her 10, she earned a pilot's license. For such remarkable achievements, she had her name in Guinness Book of World Records. She has represented Pakistan on various international forums, including the TechEd Developers Conference and several others as well.
In 2010, Arfa served as a brand ambassador for E.V.O., a Pakistan Telecommunication Company's 3G Wireless Broadband services. Bill gates personally invited her to Microsoft Headquarters twice and were inspired by her confidence and quick learning skills. She has received several awards including Pride of Performance award from Pakistan's Government, Fatimah Jinnah Gold Medal and President's Award for Proud Performance. She was a shining start who dreams high for her homeland and wanted to build a Digicon Valley, unfortunately, she died at a very young age of 16 after a cardiac arrest on January 14, 2012.
To acknowledge her services, a science park in Lahore, the Arfa Software Technology Park, was named after her by the Government of Punjab.
Also, Read; The brilliant women in STEM
Iqra Bibi is BS BIOCHEMISTRY student at Quaid e Azam University. She is serving YOLO as an academic Secretary and Also part of the event management team of various non-profit organizations. She loves to write Urdu poetry and work for its promotion through her Youtube channel "Harf e Junoon". Her hobbies include novels and book reading.