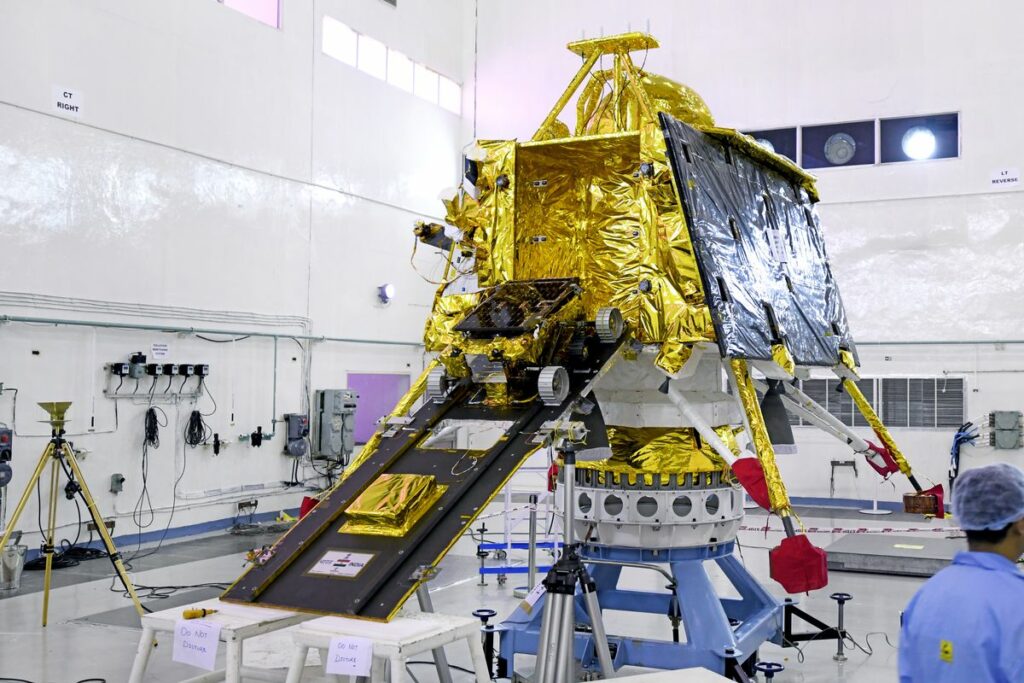 Vikram lander debris spotted by NASA
NASA says that it has located the debris site of the Vikram lander which had crashed on the lunar surface in an attempt, by Indian Space and Research Organization (ISRO), to carry out a soft landing on the moon on September 7.
NASA released images taken from its Lunar Reconnaissance Orbiter Camera (LROC) which showed the site of the Vikram lander's impact and "associated debris field" of the lander scattered over the lunar surface, some 350 miles (600 Km) from the lunar South Pole.
The debris was found by an amateur Indian astronomer, Shanmuga Subramanian, who was scouring the images released by LROC team of the impact site.
Comparing the images of the impact site before the Vikram lander crashed and a later picture, there was a disturbance spotted on the lunar terrain.
Vikram lander was the rover onboard Chandrayaan 2 and attempted to carry out a soft landing on the lunar South Pole. While many missions by other nations―US, Russia, and China―have carried out a soft landing on the moon, but none has attempted to land on the lunar South Pole. Chandrayaan 2 had successfully deployed its orbiter into the lunar orbit and subsequently, Vikram lander started its descent. Everything was going as planned when, suddenly and unexpectedly, the ground stations lost control with lander just 2.1 km above the lunar surface.
A Historic Achievement
The live launch was witnessed by an enthusiastic crowd of around 7000, apart from millions of online viewers, at the Sriharikota Space Station, an island on the eastern coast of India. Even though three lunar maneuvers were completed, the lander crashed just before landing. The attempt was lauded and ISRO was widely appreciated around the world.
"I congratulate India and ISRO on its historic attempt to make a successful soft landing of the Vikram Lander at the South Pole of the Moon," said Namira Salim, who is renowned as the First Pakistani to go to space aboard Sir Richard Branson's Virgin Galactic, the First Space-line of the world.  "The Chandaryaan 2 lunar mission is indeed a giant leap for South Asia which not only makes the region but the entire global space industry proud." Vikram Lander exhibited normal performance up to an altitude of 2.1 kilometers from the moon until ISRO lost signals. 
Also Read: Chandrayaan 2: A Historic Attempt of India for Lunar Landing
The Dynamic and Energetic team Scientia.