Six modern day hacks for science writers
The success and failure are parts of life, none of them are final. It is the courage, determination, and persistence that count
Modern-day Journalism is changing its trends on a daily bases and swift towards the digital versions. In a continuously changing scenario, a science writer needs to make headway on some skills to create its place in the digi-tal universe. Here I am narrating a bunch of tips to make your way out as a science writer in mainstream media. I would like to assure that one can build its career on solid basis within a year or so by following these guide-lines. A decade ago, writers would've had to put a lot of effort and time even an entire life to get a significant post in media but today a science writer fully equipped with modern techniques can be successful within a few months.
Go Social
Journalism is all about socializing and getting involved with as many persons as one can, specifically related to media. What one needs to learn is to break the walls and come out from its comfort zone. One should be more accustomed to outreaches and frequently got visited those places where he/she can meet media professionals and further enhance public relation. It can be a workshop in universities, science exhibitions, conferences, or seminars.
People to know
Science communication is a mandatory part if you are willing to work as a science journalist. The social media is also a tool that helps to get in quick touch with people around and to make close contacts. This will help you to keep updated from all the activities is happening nationwide. The more you connect with local and international science communities, the more you will be keep updated about scientific breakthroughs and advancement.
Are you social media savvy?
It would be great if you already are a Social media Savvy because social media is playing a vital role in communication around the globe. For a layman, it might a way of liking or commenting on celebrity's posts and pages or watching videos only, but there is something beyond his imag-ination. It is a free ticket to link worldwide and helps him to grow and evolve. In Pakistan, social media accounts of a science communicator are important more than anything else because we are lacking in scientific
research and genuine platforms to get recognition through our talent.
Public Relation is more important
Consequently, public relation is more important for a science writer, just evaluate yourself, how many Science editors of mainstream media you personally know about? Initially, whether you are getting paid or not, write for everyone, use the viewership or readership of news channels to build your audience. Your publications on mainstream news websites will lead you towards the scientific societies of Pakistan
and later globally.
Language
Urdu is definitely our national language and one should prefer Urdu writing to get more engagements in public. However, being a bilingual writer will give you great exposure. At least, an intermediate level English writing skills will help you to reach more field related people than Urdu. So if you are not influential in any of these two languages, getting start learning, though there is not a perfect tool but reading more English magazines and books will eventually help you to further horn your English writing skills.
Be Technical
As the world is growing faster one should fully be equipped with technical knowledge and skills that eventually drag down his efforts at a faster pace. Since basic photo editing and video editing is an essential part of modern-day digital writing, a little knowledge of word press will also help in the speedy approach. It will be great to run a personal blog in order to get recognition until you grow in mainstream media.

So! What are you waiting for? Just muscles up and take a fresh breath, kick off your science writing career as a blogger. But one should keep in mind that success and failure are parts of life, none of them are final. It is the courage, determination, and persistence that count.
Good Luck to you all.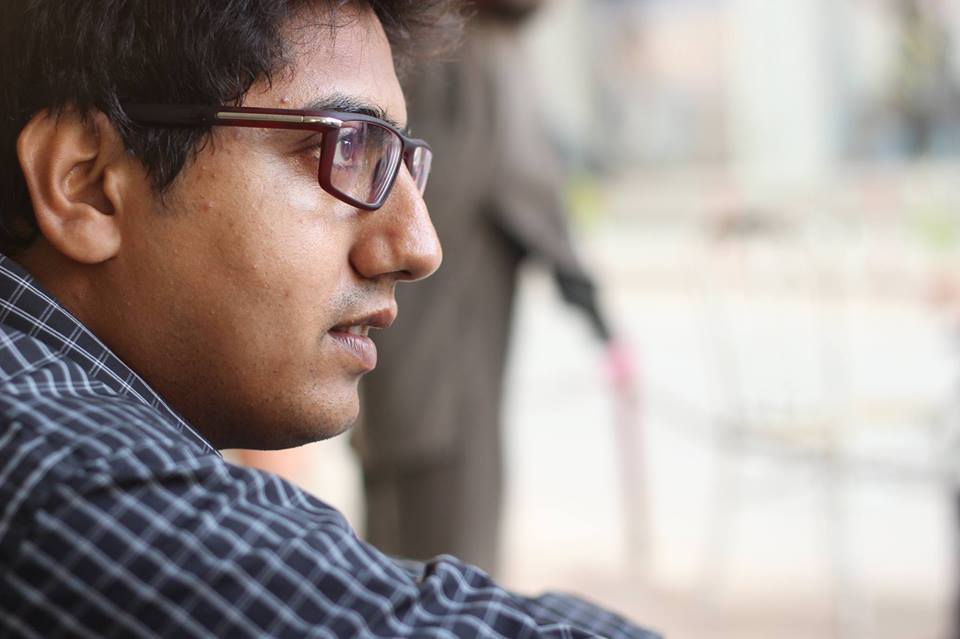 Fawwad Raza is a Digital Journalist and working as a member Editorial team in ARY News. He is History graduate from University of Karachi, blogger and a passionate traveler. He also conducts various training sessions of digital Journalism for students and working journalists.