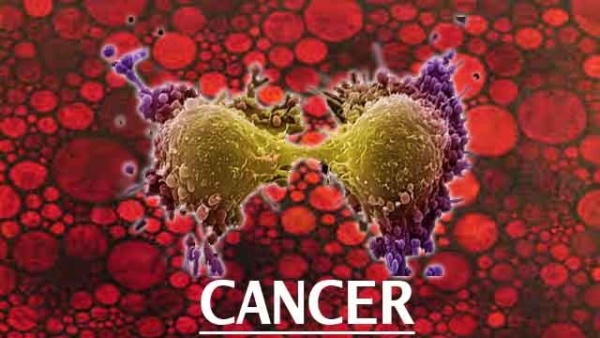 The Taboo around Cancer in Women
Little do they know that sharing the cancer news and updates can be an empowering experience and it will dissolve the taboo.
Fighting breast cancer needs a team of experts who know how to target and destroy cancer cells with effective treatment. It calls for the support of caregivers who stand beside the patient and assist her as a whole mind, body, and spirit.
A few years ago, Sheryl had a healthy, peaceful life. She lived with a daughter in her 15, in a small cottage in Chicago. In February 2018, when her annual mammogram was due, she went to CTCA (Cancer Treatment Centers of America, Chicago) for a screening. Although her mammogram did not detect any sign of cancer, Shryle's physician recommended her an ultrasound due to her more than normal breast density. Fortunately, that ultrasound detected early signs of breast cancer, and through further testing, she diagnosed with Ductal Carcinoma in Situ (DCIS).
"I have has my annual mammogram for the last ten years, so in 2018, it was just another day to me, but when I diagnosed with DCIS, I was mentally blown away", said Sheryl. "I realized that no matter how familiar you are with cancer and its treatment, it is devastated to know about your cancer diagnosis and equally for your loved ones. I was lucky enough to have a brave daughter who inspired hope into me, and I fought against cancer like a warrior."
Though DCIS is the most common type of cancer, about one five cancer cases are breast cancer in the US. It is effectively cured with lumpectomy, followed by some radiation therapy sessions to reduce the risk of reoccurrence. The journey to complete recovery is challenging with mental, emotional, and physical stresses and with a realization that sooner or later, cancer may come back. However, the patient can kick-start to embark on the path that ultimately provides tools that effectively assist her in moving through breast cancer. Subsequently, such strategies enable her to move on in life, altering situations with much ease and grace.
"After coming out from a debulking surgery, my doctor started chemotherapy for a low-grade ovarian cancer, I initiated my search for cancer support groups in India. Since the gap between effective medical treatment and healing is wider enough, sometimes surmountable, a newly diagnosed cancer patient, especially a woman, needs assurance that she is not the only one who has cancer, what society interprets as a death sentence. Even right after her recovery and chemotherapy sessions, she needs support to learn how to move on with life with a conscious awareness that cancer can come back in any phase of her life." Said Anjeli Mathur based in Mumbai.
"The only Indian cancer group that I found after scrolling social media was "Teal Warriors," based in Dehli, which is effectively providing emotional and technical support to cancer patients and survivors". Gender-related types of cancer like low-grade ovarian cancer have an overwhelming sense of shame due to taboo attached to them, and more often, the biggest hurdle in treatment is the perceptions of societies more than the disease itself.
In Iran, according to the latest research entitles "taboo of cancer," many patients, their family members, even the physicians would believe that cancer disclosure is dangerous and can destroy patients' loved ones both mentally and physically. A 54 years Old Iranian lady, when diagnosed with incurable gastric cancer, was afraid to face her young son, but her husband supported. "In the past, we cannot speak out about our disease and often avoided cancer indicative terms in our gossip with family, friends, and relatives." Gradually Iranian society realized that it is somewhat necessary to face the situation with grace and not only patient, but her family members should try to get the latest updates in cancer treatments". The more they inform about the prognosis and advancement in medical sciences, the easier it will be the battle against cancer.
In Pakistan, there is an overwhelming sense of shame with woman cancer types like breast, skin, and ovarian cancer because it is related to reproductive health. The patients never allowed to disclose their treatment experience or to join some cancer support group.
"My parents intentionally hospitalized me in Dubai, after my first diagnosis with triple-negative breast cancer in Shaukat Khanum cancer hospital Lahore. This is a virulent cancer type that is difficult to treat." Said Aisha, a 24 years old young IT student based in Rahimyar Khan. "My parents were much afraid of society than the seriousness of my prognosis, so the whole treatment process was like, I hospitalized, got surgery, followed by chemotherapy sessions, and caught the next flight to Lahore."
Similarly, it is relatively traditional in Pakistani society to hide cancer diagnosis from the patient herself as a safety measure. In most cases, family members of patients don't have enough knowledge about cancer prognosis, and they think that if the patient is informed of her cancer, she will eventually lose hope, and it will negatively affect different aspects of her life and further deteriorate her psychological wellbeing.
Like most Asian countries, in Pakistan, cancer is a taboo subject. The world "taboo" stands for cultural believes or customs that do not allow people to open up and talk of a particular thing or act because our society finds it offensive, inappropriate, or embarrassing without proper justification.
Though cancer is a life-threatening disease, causing a heavy annual death toll globally, it is curable. Cancerous cells develop in the body when it's normal mechanism stop working with an uncontrolled growth of new abnormal cells, also during this specific period, the old cells in the body stop dying. These extra cells in the human body gathered and form a mass of tissue or tumor. Some cancers like Leukemia or blood cancer do not form tumors; in other forms, these mass tissues may occur in any part of the body. According to a report of the World Cancer Research Fund, around 18 million cancer cases were recorded in 2018, of these 9.5 million cases were in men while 8.5 in women. Global cancer increased in women indicates that breast cancer is the most occurring cancer type in women, followed by skin and ovarian cancer.
Breast cancer is a popular form of cancer in which cells in women's breasts grow out of control, but its severity depends on which cell in breast turns into a tumor. The two most common types of are invasive ductal carcinoma and invasive lobular carcinoma. According to a report of the World Health Organization, Pakistan has the highest rate of breast cancer than any other Asian country with around 9000 new cases are diagnosed annually, out of which 4000 die due to lack of health facilities and the taboos around cancer that prevail in our society. According to a senior cancer researcher at Agha Khan Hospital, more research is the need of the hour to fully understand why breast cancer is a taboo subject in our society? In middle and lower-middle classes, it is like an unwritten rule that "illness like cancer should keep within the family and patients are not allowed to share their survival story even after recovery. There are religious and social believes behind cancer as a taboo subject, and they run in society quite deep.
But there is still hope, we should put confidence in, that things would not always be this way. Sooner or later, society will realize that mutual concern of patient's family members and physicians can contribute to reinforcing taboo that surrounds breast and gender-related cancer types. In western countries, closed ones to patients used to hide the cancer prognosis with the patient, but their main concern would be the emotional and psychological wellbeing of the patient. Whereas in Pakistan, our family members afraid of society more than the seriousness of disease or death threats to patients.
Although making strict decisions against the taboo around cancer are harder enough, considering the limited conclusive evidence that is specified in Pakistan's societal context. As an effort, October 2019 is celebrating as breast cancer awareness month worldwide, critics are emphasizing that awareness comes at the expense of more substantial efforts to connect deceased women with health care and awareness centers.
Our women should be up-to-date for the latest research in medical sciences and realize that cancer is not fatal, and it is curable. Most of the cancer types, especially breast cancer, can be detected in an early stage if a routine mammogram is done. Life remains the same just as before the diagnosis and worth living, patients only need a helping hand and full support of her family, friends, and love ones.
Also, Give a read: Artificial Intelligence on its way to conquer the Art
Saadeqa Khan is the founder, CEO, & Editor-in-Chief of Scientia Pakistan. She's a member of the Oxford Climate Journalism Network (Second Cohort) and NASW. Saadeqa is a fellow of NPF Washington, The Falling Walls Foundation, and the Science Journalism Forum. Saadeqa has won several international journalism grants and awards for her reports.