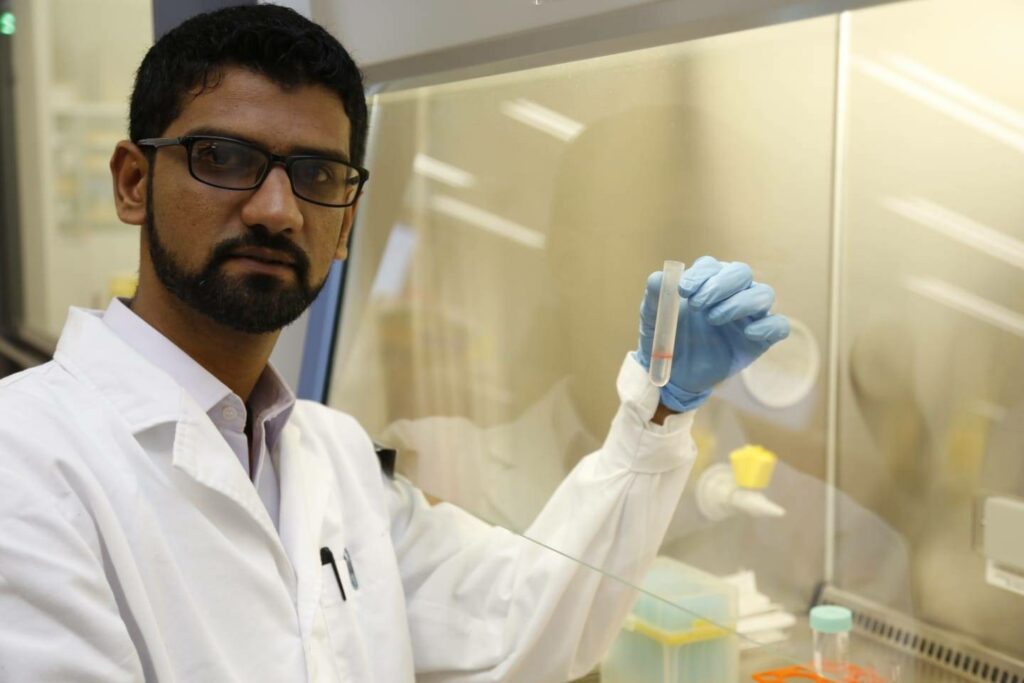 Cancer; From Hope to the Possible Cure
Dr Waqas Usman Hingoro, shines light on the latest advancement in cancer treatment.
When someone is going through cancer, a few words of motivation can uplift and even provide a mantra for life. As an effort to inspire hope for those waging a brave fight against cancer, who need a helping hand during hard times. Scientia Pakistan magazine is sharing excerpts of a recent conversation with Mr. Waqas Usman Hingoro, a Ph.D. scholar and young scientist who hails from Liyari, a small, thickly populated area in Karachi. Mr. Hingoro had attended Global Young Scientists Summit (GYSS), held in January 2019 in Singapore.
The young cancer scholar started his professional career as a medical laboratory technologist in the clinical laboratory of the Sindh Institute of Urology and Transplantation (SIUT). In 2013. He was awarded the Chinese government scholarship to pursue a research-based Master's degree in Molecular biology and Biochemistry. He joined the Institute of Cancer Stem Cell of Dalian Medical University China and supervised by two well-recognized researchers of Harvard medical school (USA). This worthy supervision led him to publish his first peer-reviewed article in the journal of BBA Reviews on Cancer, followed by another research paper published in the Journal of Cell Death and Disease.
In 2016, He secured his Ph.D. position in the institutionally funded Ph.D. program of the City University of Hong Kong under the supervision of Dr. Minh Le. In 2018, along with a team of international researchers, he made groundbreaking research in the field of cancer biology that featured in the prestigious science journal 'Nature Communication' in July 2018. His team has unleashed the ability of red blood cells' components called extracellular vesicles, which can successfully carry drug delivery nanoparticles (NPs) into the affected human body parts.
Do you recall any interesting stories of the early time you spent in Liyari (Karachi), where you were born and raised?
I still remembered my childhood days when I used to spend my evenings at the football stadium with my grandfather. At that time, Liyari was a really peaceful place to live in, comprising a blend of different communities and ethnicities, sharing grieves and happiness with each other. But then there was a paradigm shift of the childhood memories of self-discipline healthy sports activities to an unknown fear of non-healthy culture and incidents going around. However, due to the motivation of my parents, especially of my mom, such terrific events never distracted my attention from future endeavors.
Previously you spent time in SUIT, how was that experience and do you have any advice for junior scientists mainly interested in cancer biology research?
Well, SIUT is the parental institute that provided me with a base of research and made me passionate to explore in the newly emerging field of cancer biology. It's a well-equipped institute with cutting edge technologies. Their motto to treat the patient with dignity always keep me motivated to pursue my career to serve the humanity beyond the cultural and ethnic borders. The time I spent in the SIUT is a real asset of my life.
I would like to advise my juniors that to pursue a career as a scientist, the firsthand knowledge about the latest advancement in the prescribed field is mandatory. Cancer biology is a multidisciplinary research area, it covers almost every aspect of the life sciences from computational biology to the Nano-scale targeting of the cancer disease using robotic arms. Researchers are keeping exploring new avenues and with every unique insight into the field, creates a lot of opportunities for young scientists. All you need is to search such opportunities, prepare yourself to compete with the growing challenges in this field.
How do you think we can reach out to our younger generation and encourage more young bright minds into scientific research?
I think a simple yet attractive way to reach out to the young generation is to establish the innovation and technology centers at the secondary school level. Where students are invited to share their innovative ideas and have a discussion on the recent advances in their field of interest. I firmly believe that such steps will not only encourage bright young minds to come forward but also reduce the uncertainty regarding their future career prospects.
Let us know about your recent research on efficient RNA drugs delivery to cancer cells, how could it contribute to controlling the rapid growth of various types of cancer?
In our recent work, we unleashed the ability of red blood cells component, extracellular vesicles (RBCEVs), to act as carrier particles for drug delivery. These extracellular vesicles can carry different types of drugs, which can be in the form of RNA, protein, or DNA, and can be effectively used to target a variety of cancers.
In this study, we successfully showed that this versatile drug delivery platform is capable of treating leukemia (blood cancer) and breast cancer in the pre-clinical models. If we look at the other methods for gene therapies, they are still under development for specific and personalized treatment with the primary concern to the delivery of RNA and DNA molecules to the target sites. The delivery of gene editing machinery using RBCEVs will overcome the hurdles of gene therapy and provide the new avenue for personalized cancer treatment.
What are extracellular vesicles and how they may act effectively in gene therapy?
Extracellular vesicles are mainly comprised of the Nano-scale particles. In the normal physiological process, these particles act as a natural carrier to deliver different molecules to neighboring or distant cells. Beyond science jargon, we can say that cellular machinery uses these vesicles to convey their messages to other cells. They offer significant benefits in gene therapy because of their capability to deliver the gene-editing mechanism to the target site with low toxicity, low immunogenicity, and excellent biocompatibility.
Since cancer consists of an enormous spectrum of diseases, would you like to elaborate on various causes and classes of cancer?
Cancer can generally be defined as an uncontrolled and faster division of the cells than the average rate. These changes mainly occur due to the alteration of specific genes, which are controlled by the broad spectrum of cell signaling molecules and the surrounding microenvironment. Cancer can be classified based on the origin and nature of the cells; it can be carcinoma, sarcoma, melanoma, leukemia, or lymphoma. Besides the inherited genetic disorders, several other factors cause the normal cell to behave like cancer.
A recent study shows that the central aspect is the lifestyle of a person, a healthy diet, well maintain health, and avoiding bad habits such as smoking or drinking alcohol significantly cut down the cancer risk.
What are the major reasons behind the growing number of cancer cases in Pakistan?
In Pakistan, although we lack technological advancement on the therapeutic side, but based on the availability of treatment options, we have the same drug formulations as in the US or any other developing country.
I do agree that despite these facilities, there is a gradual increase in cancer cases. I think the main reason behind it is the lack of awareness about cancer. The majority of our population is totally unaware that what are the symptoms of the disease, and when should they visit the doctor? Moreover, many among us don't want to visit a doctor, I saw too many patients who have poor health because of their wrong decisions but too often they needed was a doctor to point them out in the right direction.
To overcome these challenges we should run the cancer awareness campaigns, should go to local schools/colleges and community centers, have the discussion with cancer victims and let them know the severity of disease if not properly treated. I do believe that individuals will achieve a healthier lifestyle when prevention and awareness programs are accessible in their own place. Therefore, I am planning to start such awareness campaigns from my own community and local schools/colleges very soon.
Furthermore, I will request the government officials to prioritize investment in cancer prevention and should restrict the sale of all cancer-causing agents including tobacco, pan, and cigarettes or banned them at all.
Why Red blood cells (RBC's) of the human body are taken as ideal for clinical application against cancer?
Since the production of extracellular vesicles from other cell types is an expensive and daunting task. It requires billions of cells to get the small number of vesicles. In comparison, red blood cells are the most abundant cell type of the human body and readily available from RBC units and even from patients' own blood to treat the underlying diseases.
Furthermore, the use of RBC, EVs cut off the risk of horizontal gene transfer as they lack DNA content and thereby providing a desirable platform for the delivery of RNA molecules in future clinical applications.
What would you like to advise to cancer sufferers and their loved ones during the prolonged the course of treatment?
As a cancer researcher, I can feel the pain they are going through, not only the one who is suffering but their loved ones as well. Quite often, I come across with the family members of a cancer patient, I usually advise them that 'with every difficulty there is ease,' your strength is the real source of courage for the patient. During the prolonged course of treatment, a lot of changes occur in the patients' behavior, and it's quite natural. They develop many psychological issues, and the least one is getting irritated with small things. How you respond to those issues really matters, dealing with such things wisely will add up a lot of benefits in patient's health and behavior.
Well, my advice for cancer patients is to remember that only you can fight your cancer. Though you are jam-packed with friends and loved ones, those can even wipe your tears, but no one can resist this battle as well, as you can. There is no doubt that cancer changes everything around you, but it's up to you that the change will mean in your life and how good will you appear after survival.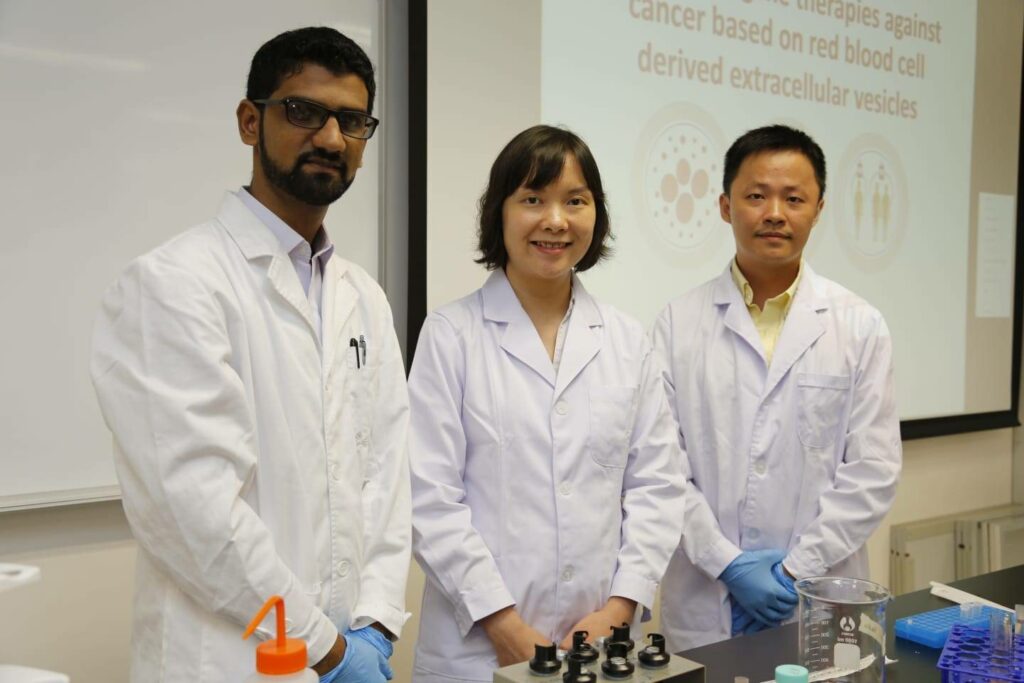 How cancer tumor cells transmit their features to daughter cells and maintain malignant phenotype?
As long as its concern with the transferring of information to daughter cells, cancer cells use the same phenomenon as any other cell type of the human body. In general physiology, the cell grows and divides accurately so that the resulting daughter cells are precisely the same as the old one. These newly formed cells further go through the number of checkpoints to make sure that each and every information is accurately copied.
Sometimes a few undestroyed cells successfully escape these checkpoints and become cancerous, and with time these cancerous cells accumulate more and more mutations. They transfer their malignant features to their daughter cells in each attempt of division to maintain the malignant phenotype.
How a cancer cell stay dormant for years and why do some cancers regress spontaneously?
Well, this behavior of cancer cells basically contradicts their definition of rapid and uncontrolled growth. Same with other living beings, cancer cells also adopt survival tactics. Dormant cancer cells can remain silent for decades and start dividing once they get adopted with the surrounding microenvironment. These cancer cells wisely use their "accelerator and brake" system to survive.
In contrast, failure to survival provokes the complex network of immune mediators, which eventually leads to the spontaneous regression of rapidly growing tumors. Though the process of spontaneous regression of cancers is mainly considered as a natural remedy, there is a variable extent of opinions. To me, the patient's psychological behavior and will to defeat cancer is the first step to conquest the fight against cancer disease.
Would you like to share your memories while studying MS in the Institute of cancer stem cells Dalian University China and also the City University of Hong Kong during your Ph.D.?
I had everlasting memories from my very first visit to China as a master's degree candidate. Initially, it was a cultural shock. Still, with time, it's proven to be an excellent opportunity to explore the daily norms and traditions of one of the tremendous and fast-growing nations of the world. It grew up a Challenging spirit into me, which is one of the real assets I acquired during my study tenure at Dalian Medical University (DMU) China. My master's supervisor, Professor Pixu Liu, was a Harvard University graduate, rigorous and cautious regarding punctuality, extra working hours, and gradual progress in research. Consequently, adaptation to such an academic environment bore fruitful and resulted in two excellent cancer research publications in reputable international scientific journals.
I started my Ph.D. career with lots of experimental failures, but never gave up. The continuous support of my Ph.D. supervisor, Dr. Minh Le, and my team members always keep my morale high. The research skills I learned during my early educational and professional at SUIT and DMU are very much helpful in tackling the challenges I encountered in my Ph.D. tenure so far.
The second year of my Ph.D. was proved more arduous in terms of work-life balance. It was a time in early November 2017, when I was away for my wedding vacations, and due to some urgency, I had to come back right after the wedding celebrations. Anyhow after two years of struggle, I end up with my recent groundbreaking research work with a couple of International awards and very much hopeful for such opportunities in the future.
A few Parts of this interview has been published in EOS, Dawn Newspaper
Also Give a read: The taboo around breast cancer
Saadeqa Khan is the founder, CEO, & Editor-in-Chief of Scientia Pakistan. She's a member of the Oxford Climate Journalism Network (Second Cohort) and NASW. Saadeqa is a fellow of NPF Washington, The Falling Walls Foundation, and the Science Journalism Forum. Saadeqa has won several international journalism grants and awards for her reports.