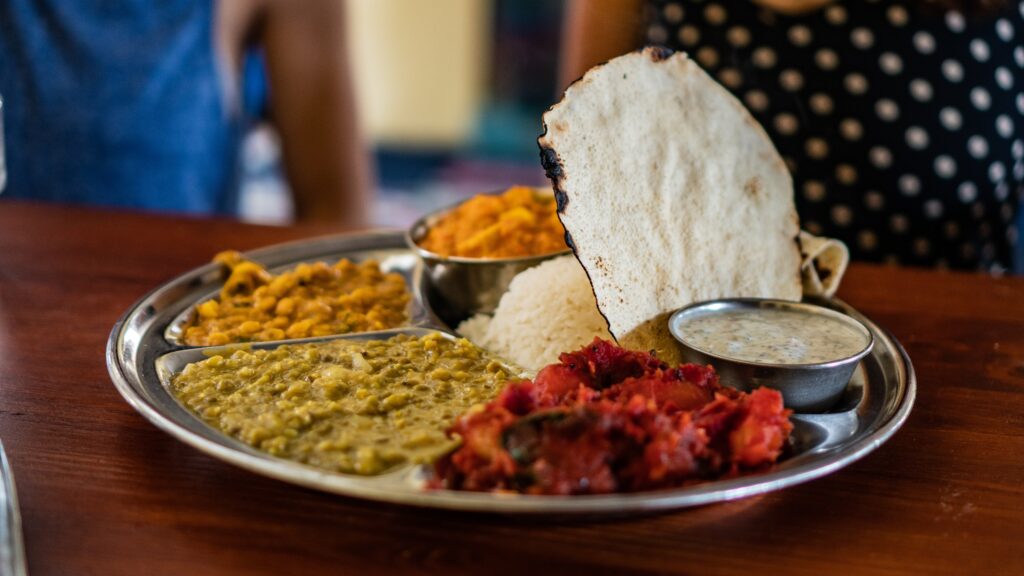 Food trends in South Asia
We don't need Bar BQ's, burger, pizza, ice cream, and candy corn to survive. They are not essentials of food requirements still an indispensable part of modern lifestyle.
Food production in South Asian countries has shown a general upward trend during the last couple of decades. Despite the considerable increase in these countries' population, including Pakistan, the food production per capita is higher. The available daily calorie supply is also adequate to meet the healthy lifestyle requirements.
Throughout our lives, we are exposed to a plethora of food items; everyone needs food to survive and maintain their daily chores. The purpose of food is to repair, develop, and nurture the new tissues, produce energy, and through activating chemical reactions in the human body, it protects against infections. Altogether healthy food plays a significant role in our mental and physical well-being, and to stay fit, we need all five food groups for a balanced diet.
That part is exact, but we are now fixed to other cravings that basically harm our health. We don't need Bar BQ's, burger, pizza, ice cream, and candy corn to survive. They are not essentials of food requirements still an indispensable part of modern lifestyle.
New research conducted by a Singapore-based start-up Ai Palette has pinpointed a few eating trends in South Asia for 2021. This report is based on the data collected through the direct tracking of consumer's food preferences. The impact of COVID19 is global; the year nearly exhausted us both physically and mentally and has altered our lives completely. It restricted our freedom of traveling, spending time with peers and families and significantly hit our food hang-ups.
A majority of our food consumers now prefer food that boosts thinking and working capacity, lessens stress, and positively modifies their mental well-being. The Ai Palette team had collected data from multiple food resources such as search engine queries, social media conversations, hotel, restaurant menus and recipes, and picked around one thousand food trends.
These trends are then sorted out and classified into dormant, emerging, growing, mature, declining, and fading categories. They figured out that the food beverages that maintain a peaceful sleep are a growing conversational trend, mostly in South Asia, Europe, and the US. Thus, the report concluded that most surprisingly, consumers are continually showing interest in plant-based food components to maintain good physical and mental well-being.
Interestingly, it appears that after the spread of Coronavirus from the Chinese city Wuhan, the use of plant-based-protein has grown up to a significant range as an alternative to conventional animal-derived-meat and dairy products in many parts of the world, specifically in the US, UK, Europe, and India.
But no such trend is found in Pakistanis' eating practices due to insufficient knowledge and awareness of a healthy lifestyle and nutrition. The layman in Pakistan is unconcerned that healthy food could be a precautionary measure against the COVID19 attack. Pakistan is the Hub of great food; from most spicy Lahori food to Baluchistan's Sajji and Peshawar's Chapli kabab, one can find a variety of items in daily menus.
Gone are the days when you could enjoy only Desi foods in Pakistani restaurants. There is an array of international fusion available at the doorstep through Food Panda and other food delivery services. Food as a business is flourishing in Pakistan because of the inventiveness and originality of the people involved in it.
With more Pakistani women joining the workforce, home-cooked meals are becoming less of a daily tradition and more of a weekend luxury for these families. Despite being a developing nation and facing economic degradation, Pakistanis spend an estimate of more than 40% of their monthly salaries on food. This is why the food business is getting hype to meet the public's growing demands and become the second-fastest growth sector of Pakistan.
According to the experts, Pakistan's food industry is snowballing, still very much in its infancy, and needs to think of more ways to tantalize the public's taste buds and make them line up for the next big thing. They need to realize that more eateries lead to more food choices and more indigenous and aspiring food trends. While working out on new trends, they should learn healthy nutrition guidelines, especially after the pandemic, when taking care of one's health is not only necessary for themselves but equally vital for the well-being of their family and peers at the workplace.
In our nutrition edition, we highlight these issues that the public is uninformed of while choosing something in the restaurant's menus or lining up weekly meals. At the same time, we bring some exciting stories and features on diet and nutrition.
Have a good read!
Also, Read: Ketogenic Diet; don't blame the butter for what the bread did
Saadeqa Khan is the founder, CEO, & Editor-in-Chief of Scientia Pakistan. She's a member of the Oxford Climate Journalism Network (Second Cohort) and NASW. Saadeqa is a fellow of NPF Washington, The Falling Walls Foundation, and the Science Journalism Forum. Saadeqa has won several international journalism grants and awards for her reports.