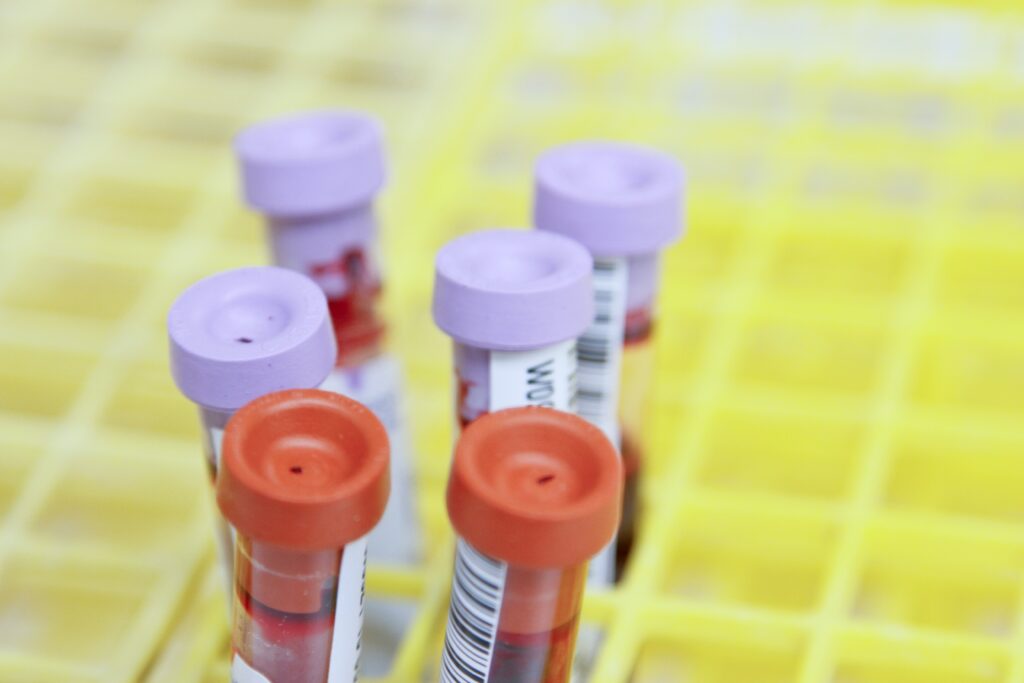 How Pakistan's scientific community fights the pandemic
COVID-19 has become a question of survival for not only people but industries, education systems, tourism, businesses, and even economies of countries. Healthcare systems around the world are pushed to their limits. Now and then, experimental drugs are tried by doctors to find a comfortable and better treatment for the disease. Clinical trials are run not only on pre-existing drugs but also on newly developed ones. In times like these, people look up to science for answers. Scientists and biotechnologists around the world are busy in finding potential drugs and vaccine for the disease.
As of July 6, 2020, the World Health Organization has 19 coronavirus vaccines undergoing clinical trials while the other 130 are in the pre-clinical evaluation stages. Many are still in preparation and research stages. We hope to have an effective vaccine by the end of this year or the start of the next.
Pakistan confirmed its first two cases on February 26, 2020, and it now has over 240,000 confirmed cases with a recovery rate of 56%. Pakistani scientists and academicians are also fighting against the pandemic along with academicians worldwide. Even though the country itself isn't working on any vaccine for COVID-19, scientists of Pakistani origin are involved in some international projects. Here are a few developments in the field coming from Pakistani scientists.
NUST's Coronavirus Testing Kit
On March 15, National University of Science and Technology, Islamabad (NUST) announced that researchers at their Atta ur Rehman School of Applied Biosciences (ASAB) had successfully established a diagnostic assay for the detection of coronavirus. The assay includes the conventional as well as real-time PCR- based methods of Syber Green and Taqman. Dr. Aneela Javed and Dr. Ali Zohaib were the researchers who worked on the kit.
This feat was achieved in collaboration with the Wuhan Institute of Virology, China, DZIF Germany, Columbia University, USA, and armed forces INstitute of pathology (AFIP), Rawalpindi.
Successful tests were performed on 330 blind samples. Finally, after testing and trials of three months, the N-CovKit has been approved by DRAP – Pakistan's drugs and medical pieces of equipment regulating authority – for public use.
The fascinating thing about this kit is that it costs one-fourth of the imported ones and can be produced locally in any number.
Punjab University's Coronavirus Testing Kit
A day after NUST announced a cheap coronavirus testing kit, Punjab University announced its own that was even cheaper.
A team of scientists headed by Centre of Excellence in Molecular Biology's Prof. Dr. Muhammad Idrees developed the diagnostic kit. Dr. Idrees, a famous virologist and ex-VC University of Hazara, said that the kits would be available in 5$ (~Rs. 800).
The estimated cost of the kit developed by NUST is around 20$ (~2000 rupees roughly).
AI-Based COVID-19 Detector
A final year student from Ghulam Ishaq Khan Institute (GIKI) claimed that he had developed an AI-based covid-19 detector that could detect positive coronavirus cases from the x-rays. This method was used by China's Ali Baba. They could detect cases from CT scans with an accuracy of about 90%. Ali Baba did not open-source its application, so the working of the system was unknown.
Aleem independently came up with the same system with 96% accuracy for X-rays (much cheaper than CT Scans). He used a neural link and a dataset of COVID-19 positive X-rays from Dr. Joseph Pau Cohen's GitHub repository and normal ones from Kaggle.
Drugs Research at Karachi University
International Centre for Chemical and Biological Sciences (ICCBS) at the University of Karachi has many COVID-19 projects ongoing. One made waves when Dr. Atia-ul-Wahab and her team, under the supervision of ICCBS director Dr. Iqbal Choudhry, identified nine compounds that could be used to inhibit the growth of the virus, the host cells.
Experiments of this medicine were performed at Dr. Panjwani Centre for molecular medicine and drug research, a subsidiary of ICCBS. Unfortunately, this and many more research centers were closed by the government owing to the pandemic, and hence the hunt for medicine was stalled.
In the same research center, researchers under the supervision of Dr. Zaheerul Haq and Dr. Riaz ud Din employed computational technology. They found three drugs, Remdesivir, Darunavir, and Saquinavir, to be effective against COVID19. Two other molecules were also identified. This study was published in the journal of Biomolecular structure and dynamic.
These findings were later corroborated by the US Food and Drug Administration (FDA) as it authorized doctors to use Remedesivir for the treatment of severely ill patients.
International Studies and Pakistani Scientists
Pakistan's science and technology minister in a tweet said that 66 international studies were in progress. 43 of them focusing on vaccine development, 16 on antivirals, and re-purposed drugs while 7 on antibody-related treatments for COVID-19. He further said that Pakistan was actively contributing to these studies.
Genome Sequencing of Sars-CoV-2
Dr. Aneela Javed and Dr. Ali Zohaib from NUST's Attaur Rehman School of Applied Biosciences (ASAB), who had also developed the diagnostic array, sequenced the entire genome of Sars-CoV-2 virus. This project was completed with the Armed Forces Institute of Pathology (AFIP), Rawalpindi, and Charite-Berin Germany. The sequence was published through the National genome Data Centre, China making it the first genome of Sars-CoV-2 to be published from Pakistan. This is now also available on NCBI, NextStrain, and GISAID.
Determining the genomic sequence was crucial for evolutionary study and accurate diagnostic assays and drug development against the virus. Efforts of NUST were also lauded by the Bureau of South and Central Asian affairs of the US state department, the US, in a tweet.
Jamil ur Rehman center for genomic research, ICCBS at Karachi University, sequenced a Sars-CoV-2 genome using the MiSeq next-generation DNA sequencing system. This sequencing identified 8 mutations as compared to the Wuhan sample. 5 such genomes have been sequenced all over Pakistan yet.
PROTECT
'Pakistan Randomized and observational Trial for evaluation of Covid-19 treatment' were initiated to test hydroxychloroquine efficacy alone and in combination with azithromycin and ostelmavir. Iran, Lebanon, and Sudan also opted for participating in the clinical trials.
Government College University Faisalabad's Epitopes Research
Scientists from the Bioinformatics and Biotechnology Department of Government College University, Faislabad published research in which they used a reverse vaccinology technique for classifying surface-exposed antigens rather than focusing on the whole pathogen. T and B cell epitopes were identified through a sequence, structural and conservational analyses. Due to their prediction methods, yields, speeds, and low costs, B and T cels epitopes have become the focal point of the immunoinformatics studies. A preliminary sequence of epitopes for future vaccine developments could be seen in this study.
Dow University's Intravenous Immuno-globulins Development
Dow University made a huge breakthrough when their research team lead by Dr. Shaukat Ali prepared hyper intra-venous immunoglobulins (H-IVIG) from the plasma obtained from recovered covid19 patients. They isolated antibodies chemically from the blood sample, purified it, and later concentrated them using ultrafiltration techniques by removing extra substances.
This was the first global report of isolation, formulation and safety demonstration of immunoglobulins purified from recovered covid19 patient. This technique is safer than conventional plasma therapy as it doesn't risk carrying other harmful substances into the bloodstream.
Vaccine Developed By Pakistani Origin Virologist
A Pakistani origin virologist from The Lancaster University, Dr. Muhammad Munir, developed a vaccine listed by the WHO as one of the most potential ones. He also said that he had approached Pakistani authorities but couldn't get a severe response.
Quaid-e-Azam University's Research Identifying Vaccine Candidates
A team of researchers at the Computational Biology Lab in Centre for Bioinformatics, Quaid-e-Azam University, Islamabad headed by Dr. Syed Sikandar Azam identified novel vaccine candidates against COVID19. They utilized indigenously developed computational techniques to identify novel multi-epitopes based vaccine candidates.
The study was published in the 'European Journal of pharmaceutical sciences. A study designing vaccination strategies that target immune responses focusing on these conserved epitopes could provide protection across beta coronaviruses.
Mobile Application To Combat COVID-19
A Pakistani technology entrepreneur, Afzal Kothari, developed an app called "COVID Track," a real-time contact tracing app that can help steer through the health crisis. The app uses GPS services to record contact with people. When one is diagnosed with covid19, the app can tell who he has been in contact with in the past 14 days and send SMS notification. It can also determine which path or which time is safer to go out for grocery etc. The app has other additional features too.
Participating in UWARN- The global Research Initiative
United World for Antiviral Research Network (UWARN) is a research initiative into infectious diseases and pandemics. Under this initiative, research organizations from six different countries, including the US, Brazil, Pakistan, Senegal, South Africa, and Taiwan will collaborate under an $8.75 million grant spread over 5 years.
Agha Khan University from Pakistan will participate in the project under the supervision of Najeeha Talat Iqbal from the Paediatrics and Child Health and Biological and Biomedical Sciences Department. Dr. Farah Qamar and Dr. Ali Faisal from the same department while Dr. Erum Khan from pathology and Laboratory Medicine are co-investigators on the project.
LUMS' AI-Based study for COVID Drugs
Graduate students Hafsa Iftikhar and Nayyer Ali in the Biochemistry and Structural Biology Lab of LUMS led by Shahzad ul Hassan used artificial intelligence to identify potential drugs and drugs like molecules specifically targeting Sars-CoV-2 virus. The team used computational techniques to identify 3 molecules among 5000 already known drugs that could inhibit the replication of the virus.
This study has been published in 'Computers in Medicine and Biology". They now aim to experimentally verify the efficacy of the drugs.
UVAS-Lahore's Sewage Water Research
Dr. Tahir Yaqub and his team at the biosafety level-3 laboratory for Emerging Pathogens of the University of Veterinary and Animal Science (UVAS), Lahore detected Sars-CoV-2 genome in sewage water and patients' feces. This helps determine the covid19 burden in a specific area. The study was conducted in a bid to develop a smart surveillance strategy at the community level, which may add in better execution of smart lockdowns.
Medical pieces of equipment
Like many other countries, Pakistan faced a sudden shortage of medical equipment. Thanks to government efforts and devotion of local engineers, Pakistan overcame the scarcity in a short time.
Pakistan has started manufacturing oxygenators that 80% of the covid patients require. Pakistan Engineering Council has received over 53 ventilator designs, of which 13 were selected. 7 of them are in trials and will soon be mass-produced and made available for use. This will not only fulfill the local need but can also be exported to other countries.
Volunteers from all around Pakistan have come together to provide ventilators for the hospitals. 'Open Source Venillators Pakistan' is one such initiative under the supervision of Bahria University professor, Muhammad Umair. A prototype developed by them is currently undergoing various trials to ensure quality. The tests at Dow Medical University, Agha Khan Hospital, and Pakistan Engineering Council, Karachi, have been successful.
Other volunteers, including biomedical engineers, doctors, academics, Pakistani diasporas, resource mobilizers, and scientists called" Pakistan Against Covid19 Volunteers – PAC-V", have also been working to develop and 3D print ventilator parts and other biomedical equipment under the supervision of Dr. Bilal Siddiqui.
The government itself has also inaugurated a ventilator production facility at NRTC. The facility has produced 15 units of indigenously developed economical and reliable portable ventilators called "SafeVent PS-100". It can provide 250-300 ventilators monthly. This will help meet the domestic need and be exported to the rest of the world.
Recently a Lahore-based company, SPEL, has got European Union CE certification to produce face shields for healthcare professionals.
Pakistan Council for scientific and industrial Council (PCSR) has been tasked to prepare disinfectants and sanitizers. Pakistan now has sufficient sanitizers for its own people and a position to export them. PCSIR produces 1000 liters of sanitizers daily.
Local engineers also assisted in making 163+ out of service ventilators operational again. Along with these, Pakistan is already exporting masks to foreign countries.
Helping the Muslim World
Pakistan has offered its support to other Muslim countries for developing coronavirus testing kits. COMSTECH has submitted a proposal to Islamic Development Bank to enhance the testing capacity of OIC member states. The proposal aims to develop RT-Loop mediated isothermal amplification (LAMP) as well as antibodies based detection kits for covid-19 diagnosis.
Link to similar posts: Future of TeleMedicine in Pakistan
Bashir Ahmad is a student of MBBS at NorthWest School of Medicine, Peshawar. He works as a freelance 'Science and Tech' writer at Scientia, PakistanInfo, and PakiScience.