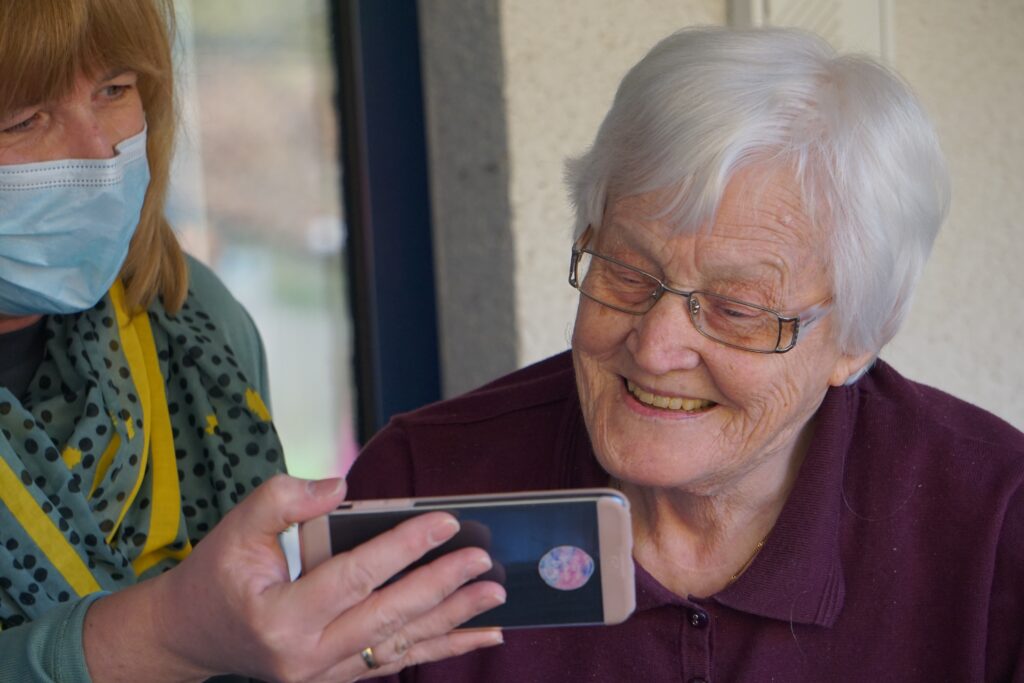 How to protect the elderly from COVID-19
Social isolation in seniors has been linked to increased depression and suicidality, increased pro-inflammatory and decreased anti-viral immune responses. ~Dr. Ali Javed
As the coronavirus disease 2019 (COVID-19) pandemic progresses, social distancing has emerged as an effective measure to restrain the spread of infections. Many people are now confining themselves to indoor spaces and communicating with their loved ones only through the use of electronic tools. This may have a detrimental effect on mental health, especially for adults over the age of 65 who may be less comfortable with virtual solutions. Dr. Ali Jawaid, a Pakistani-origin Neuroscientist, based in Brain Research Institute, Zurich, Switzerland, has come up with some evidence-based recommendations for protecting the mental health of the elderly that got featured in Science, the highest-ranked scientific journal in the world.
Social isolation in seniors has been linked to increased depression and suicidality, as well as increased pro-inflammatory and decreased anti-viral immune responses. These effects may further increase the susceptibility of this population to COVID-19. Health care systems and communities must consider the mental health burden of social distancing for the elderly and find ways to keep them engaged and motivated.
Mainstream media, such as television and radio, can play an essential role by including content focused on the elderly and encouraging seniors to express their views through live calls. Data indicate that the elderly view television as a medium to cope with depressive symptoms and might benefit from such engagement.
Volunteers can maintain regular phone contact with the homebound elderly population, providing friendship and fostering a mentoring relationship, as it has been shown that adults over 60 years of age find their life more meaningful when they have the opportunity to give advice.
Finally, existing mental health support hotlines could add outgoing calls during which mental health professionals could reach out to the elderly and screen for symptoms of anxiety and depression. These measures could improve older adults' compliance with social distancing and help reduce the impact of COVID-19 on their mental health.
This paper has initially published in Science, one of the world's best scientific journals. https://science.sciencemag.org/content/368/6487/145.1
Later on, Team Scientia Pakistan reached out to Dr. Ali Javed and talked about the mental toll of COVID-19 on the elderly and youngsters. Below are some excerpts of this conversation.
Scientia: Let us know about your research on the mental health impact of COVID19?
Dr: Javed: I am leading this effort with scientists from 12 different countries, and we screened around 13,000 individuals globally for the psychological impact of COVID-19. We also elucidated the factors which increase the likelihood of being psychologically affected by COVID-19. As our study is in review right now, I cannot share the exact findings with you. But we need dynamic optimization of mental health services; otherwise, we are heading into a huge mental health crisis.
Scientia: How can other family members help to reduce the stress on people above the '60s?
Dr. Javed: Important to ensure that older adults stay engaged- take advice from them, make them feel important, make them understand that the whole world cares for them, and that's why young people are following physical distancing. It is also crucial that they still have a routine, substitute the activities that they can't do like usual with new ones. If they would go for a walk in the park, now you take a stroll with them on the terrace. If they were meeting a friend for tea, help them with video calling their friend while serving them tea.
Scientia: Elderly in Pakistan mostly depends on Newspapers and News channels; those are increasing coronavirus anxiety with their fake/ baseless News and 24 hours transmission entirely on the pandemic. What is the duty of other family members to help the elderly in this situation?
Dr. Javed: First and foremost, give them positive stimulation. For example, instead of showing them the number of new cases, let them update about active cases, which also includes the number of recoveries. Second, it probably would be good to limit their 'screen time,' especially in the evenings, because anxiety-inducing News can affect their sleep. Also, do talk about things that you plan to do with them in the future, so they have things to look forward to.
Also, Read: A talk with Dr. Ali Javed on dementia and early life trauma development
The Dynamic and Energetic team Scientia.