Research Culture in Pakistan's Medical Colleges
Staying this idle when medical students could contribute significantly to biomedical research was quite strange, unfair, and entirely unacceptable.
COVID-19 arouse as a global medical emergency that stressed the healthcare systems of every country. Till now, it has claimed 5.6 million lives worldwide. The pandemic created a deficiency of medical types of equipment, starting from ventilators to oximeters, PPEs and even hospital beds when the number of patients grew faster. The challenges grew with each day passed, and some countries are still fighting. Situations like these demand research to profoundly understand and tackle the dilemma and formulate a cure that permanently puts the catastrophe and ensures protection in the future. Pakistani scientists and academicians, too, carried out researches of immense importance on the virus. Contrary to expected, medical colleges couldn't participate as much as non-medical universities and institutions did.
The medical profession demands intelligence, passion, empathy, and self-sacrifice. Staying this idle when medical students could contribute significantly to biomedical research was quite strange, unfair, and entirely unacceptable. A harsh reality is that our medical colleges prefer to produce medical practitioners rather than medical researchers.
The medical students are always told what is clinically significant and what's not, but they are hardly reminded that medical research is premium to practice. This might happen because of the fact that medical practice yields more financial and career benefits. But without research, the discipline stays stagnant. The practice is only for the time being and not for the long term. In Pakistan, this has been badly exposed by COVID-19.
How do they get away with it?
Tasbeeha Saeed, a science writer in her piece, wrote that the University of Health Sciences Lahore (UHS) succeeded in staying a major medical university of the province. She says that UHS has taken the following four steps to keep its status.
UHS kept its monopoly over all other universities of the province by conducting examinations and admissions.
UHS has secured the most affiliations of medical and dental colleges from all over Punjab.
UHS has sought affiliation with universities around the world.
UHS has placed a strong public relations (PR) department that manages the media in favor of the university.
She claims that these are the four factors that help UHS survive.
However, the state of research education and activities in medical colleges of Pakistan is appalling. A yet-unpublished study carried out in 2017 in four public and private sector medical colleges of Rawalpindi – Islamabad concluded that 78.8% of undergraduate students found a lack of motivation and incentive as the cause of disinterest in research among them. Other factors included curriculum overload (83%) and faculty-forced research (78.1%). (https://www.pafmj.org/index.php/PAFMJ/article/view/2094)
This clearly indicates how much they are pushed to focus on bookish knowledge and discouraged from participating in research.
"A survey conducted to assess the attitudes and practices of postgraduate medical trainees towards research clearly indicated poor research training and insufficient awareness about research as the major reasons for the pitiable state of medical research in Pakistan. Most had an assertive attitude for health sciences research. This shows that most medical graduates recognize the importance of research, but lack of research infrastructure and paucity of medical scientists as mentors are their major concerns that require immediate attention." – Pakistan Journal of Medical Sciences.
Students Opinions
A Survey conducted by Scientia Pakistan shows that private medical colleges focus more on research than public sector medical colleges. Taimur Tahir, a student from Peshawar medical college, a private college in KPK, says that he was introduced to research in his first MBBS. He won second prize in an Undergraduate Medical Research (UMR), a national level contest. He has a research paper published to his credit and working on another.
M Usman, a 3rd-year student from Nowshera Medical College, a public sector medical college in KPK, says that he has never been involved or motivated to get involved in any kind of research activity at his college. He says that in the future, they expect some traditional survey type research from the community medicine department only.
We also reached out to the students of Bahria University Medical and dental college Karachi, Bhittai Dental and Medical College, Lahore Medical and Dental College, Quaid-e-Azam Medical College Bahawalpur and Altamash Institute of Dentistry. The students stated that there was no research activity at their institutions that they could call innovative. They weren't exposed to it ever or let alone being trained for it. Many students raised voice against lack of research culture in their institution and said that the only kind of research they had at their campuses was the traditional questionnaire-filling.
The Few Exceptions
It will be unjust not to mention a few institutions that are playing a vital part in medical research in Pakistan. Among them, Agha Khan University hospital, Dow University of Health Sciences, PIMS, king Edward Medical college, and some other private and public sector medical colleges and universities work tirelessly to provide a sophisticated research environment to their students.
For this, Agha Khan University publishes an annual Research Outlook magazine to document its research activities. AKU is among the seven global institutions that collaborate on a research study on infectious diseases – United world antiviral Research Network (UWARN). This study is mainly focused on research on emerging viral diseases and curbing pandemics in the future. It also hopes to improve understanding of how viruses manipulate the human immune system. Several AKU faculty members will serve as investigators in the study.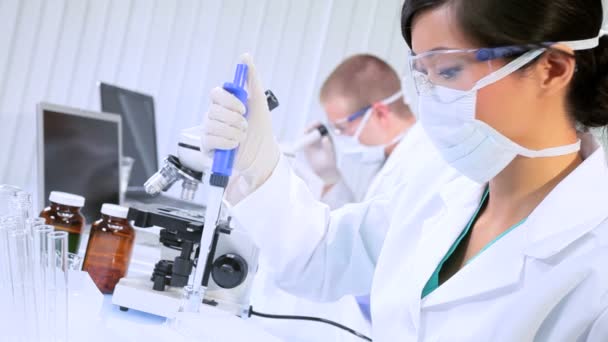 In late 2019, Agha Khan University introduced a new typhoid vaccine to combat a drug-resistant strain of the potentially fatal disease. This was the first of its kind ever in the world. There are many other innovative pieces of research to the credit of AKU.
Dow University of Health Sciences is also one of the leading medical research institutes in Pakistan. Their most recent notable contribution was the development of intravenous immunoglobulins (IVIG). This is a more safe and low-risk method of COVID-19 treatment. They also have replicated cyclopia – a rare birth defect in newborns – in common houseflies. The most common symptom of this defect has a single eye. This will help us understand the pathology better.
Role of Pakistan Medical and Dental Council (PMDC)
PMDC was supposed to play a vital role in the promotion of medical research in the country. It had the authority to regulate medical institutions. But unfortunately, politicization ruined the body, and it got engaged in endless controversies. It was accused of authorizing private medical college despite inadequate infrastructure. Even its executive council was dissolved by Supreme Court in August 2015. Just recently, PMDC was replaced by Pakistan Medical Council (PMC) via a presidential bill. Cases were fought in courts, and eventually, the decision was revoked.
PMDC should now take stock of the primary science teaching and medical research in various medical colleges. The HEC-sponsored PhDs returning from foreign universities can be utilized as a teaching and research faculty. PMDC should consider appointing and promoting faculty stringently based on their academic research accomplishments. Research support units should be established in medical universities. Institutions should consider issuing research magazines to update students with recent developments in the field and draw them to conduct their own research. Celebrating research days and sessions on its vitality can also help.
Also, Read: Traditional healthcare system of Pakistan, a blessing or curse
Bashir Ahmad is a student of MBBS at NorthWest School of Medicine, Peshawar. He works as a freelance 'Science and Tech' writer at Scientia, PakistanInfo, and PakiScience.