Science Journalism needs voices from South Asia- Siri Carpenter
Dr. Siri Carpenter is Editor-in-Chief of the Open Notebook and the former president of the National Association of Science Writers (NASW).
Dr. Siri Carpenter is Editor-in-Chief of the Open Notebook and the former president of the National Association of Science Writers (NASW). She has been mentoring several science journalists and students across the world in science writing. She is also the editor of the book 'The Craft of Science Writing'. In this short but thorough conversation with Nepali science journalist Gobinda Prasad Pokharel, she shares her experiences in science journalism, and writing.
Gobinda: You are a Ph.D. in psychology. What made you kick-start an offbeat career as a science writer/journalist?
Siri: I was working on my Ph.D. in social psychology back in the late 1990s and was enjoying my work in the lab, but I didn't feel like I wanted to be a professor; it was just a subject of my interest, and my career goals were not associated with it. Soon I started feeling restless with no clue about my future.
I used to read The New York Times at school. I noticed that on Tuesdays, there was a section of the paper named 'Science Times', and at some point, I realized that the people who were writing those articles were brilliant in their work. I said, 'Oh! That's my job!'
I had little to no information about it, I sort of guessed that maybe it is called 'science writing'. And, when I put that term in the search engine, sure enough, it turned out that I guessed it right.
I came across the work of an Association of Science Writers (NASW). It was the first spark for venturing into science writing and a never-ending journey began.
Gobinda: Public is still confused about science writing and journalism. It has been two decades that you spent in this field. Would you like to clarify the difference between science journalism and science communication?
Siri: Well, a good question, though. People answer that question differently. I believe science journalism is one form of science communication, just like several other forms of science communication.
When a person is writing press releases for a university, that is science communication, but it's not science journalism. When a scientist is doing science engagement work with the public, let's say, speaking to a group of students about science is science communication, but it's not science journalism. 
So, science journalism is this corner of science communication, and it is an entirely new field in journalism. One of the kinds of core defining characteristics of journalism is that you are reporting factually to the public on whatever topic and you are independent of any institution other than the media organization.
Gobinda: What sort of changes do you find in this field over the past three decades in the U.S. and worldwide in science communication?
Siri: Well, the world has changed so much over the last 20+ years that I've been doing science writing. When I entered science writing, the internet was brand new. We just didn't know yet the way that the internet was going to change everything for us. So one-way journalism has changed because the maturing of digital technologies has allowed for tremendous innovation and creativity.
We have also seen science becoming more and more global and more and more interdisciplinary. And so it might have been the case a few decades ago that the day-to-day work of a science journalist meant covering individual studies coming out of single labs. Any given story was really centered in one place and one discipline. And now, science has become very interdisciplinary and multi-disciplinary, with so much collaboration across fields. Today, covering science means finding ways to bring all of these pieces together to recognize the reality of science as a group effort. It's hardly ever a lone hero solving a problem. 
Stories are what change people's minds. And so our stories do need to be accurate, and they do need to be factual—that is the bottom line—but they also need to be compelling and have some kind of emotional resonance.
Gobinda: Is it necessary to be a student of science to become a science journalist?
Siri: No, I don't think so. Several skilled science journalists do not have a degree in science. They don't have academic training in science either, but they learn what they need to know in order to cover science. That's not to say that you don't need to understand science. You do need to do the work to understand it, but it doesn't need to get a formal academic degree program. 
Gobinda: What would be your tips for becoming a science journalist?
Siri: I think there are some core things to understand about how science works. An especially important thing to understand is that science is not a set of facts; it is a way of trying to understand the world, and it is a process of trying to be less and less wrong, over time, about how the world works. 
And one of my tips is to read a lot of science journalism. There is lots of free access to tons of great science journalism. You don't have to pay for subscriptions to every publication, but just read profoundly and try to understand a couple of specific fields and understand the big debates currently within that field and how scientists are working to resolve those debates. 
Gobinda: Several misleading things prevail in South Asia as traditional beliefs. What would be the role of science journalists in killing these misconceptions in society?
Siri: The problem of misinformation that you're talking about is so gigantic. You're right that, of course, it's widespread in South Asia, but in fact, they have rooted in every society, including in the US, and sometimes it's very harmful, as we've seen, for example, during the coronavirus pandemic.
And these are not accidental misconceptions. Some people purposely generate and try to disseminate that misinformation for their own benefit. And for us journalists, it's really frustrating that people are sometimes misinformed in dangerous ways.
When you see viral misinformation,  you can consider doing some kind of debunking article. Journalists can also do pre-bunking to try to inoculate people against that misinformation with accurate information before it takes hold. But it is a really thorny problem because the forces that are spreading misinformation have a lot of money, and in many cases, they have a lot more money than journalists have to accomplish their tasks.
So I think, you know, all we can do is to use the resources to tell what is true—to tell stories, not just to disseminate facts because facts ultimately don't change people's minds.
Stories are what change people's minds. And so our stories do need to be accurate, and they do need to be factual—that is the bottom line—but they also need to be compelling and have some kind of emotional resonance that will make them feel like they can replace misinformation in people's hearts and minds. 
Gobinda: You are a science editor. The story of science is given less priority on the front page of mainstream newspapers. How can science journalists convince editors to take their stories to the front page?
Siri: Yeah, that is an issue in a lot of places here in the U.S. as well as all over the world. You know, editors have a lot of competing demands for space in their publications, and they know their audiences, and they have financial constraints and all of that. So there are a lot of different factors that play into editors' decisions about whether to prioritize science or not.
I think for publications that are for the general public and for general-interest publications, it's good to think about stories from the perspective of questions like: What does my audience already care about? Do they care about issues of public health in their area, safety issues, traffic issues, housing, or education? What concerns does their audience already have, and how can science form stories on those topics?
I think maybe that is the way to interest editors in a science story, and it might be more likely to succeed than saying, "I'm just interested in science, and I want just to publish stories about the latest fascinating results in a certain field."
Journalists can also do pre-bunking to try to inoculate people against that misinformation with accurate information before it takes hold.
Gobinda: What sort of opportunities do you see for newcomers in science journalism, especially in beat reporting in South Asia?
Siri: I don't live in South Asia, so I have limited insight. But there is a lot of really good science that is happening in South Asia that most reporters and editors in the US don't know about. So if you are interested in writing for national or international media, I think being able to bring engaging stories from your region to editors' attention is a real asset.
Most media outlets in the US and the UK do not have a reporter based in Kathmandu, or based in Delhi, or whatever. And so if you are able to find interesting stories that will resonate with a global audience, a story that has global relevance, then that's a real opportunity.
Gobinda: South Asian readers think science is only for elite people, and so is science reporting. The language of science communication is mainly in English. What is the role of local languages in communicating science?
Siri: That's a really important point. If you're communicating with people in a language that they literally don't speak or read, or if you are even communicating in the local language but you are doing it at a level that doesn't actually connect with people, isn't based in those community's concerns, interests, experiences and perspectives, then you're going to lose trust and interest. Obviously you're going to reinforce the perception that scientists and science journalists are an elite class that is out of touch with everyone else.
It's something to really work and break down to make sure that we are making our field as inclusive as possible so that it is more accurate and people from every sphere of life pursue science and science journalism.
Gobinda: What would you suggest to the newcomers willing to kick-start their career in science journalism?
Siri: One must understand that doing science journalism is tedious and needs complex skills. It takes time to learn it. And so don't be discouraged at the beginning when it's hard or when there's a lot that you don't understand, or when you feel like you're not getting the opportunities that would really matter to you. 
It takes time to build skills. My advice is to welcome editing, even heavy editing. If you can get an opportunity to get edit your piece from a skilled editor, grab that opportunity and understand that it's normal to get a draft back and have it covered in track changes. You will get a lot of editing, which doesn't mean you're not cut out for this. It just means you're learning. 
Also, read: Journeying through the history of science with Dr. Paul Halpern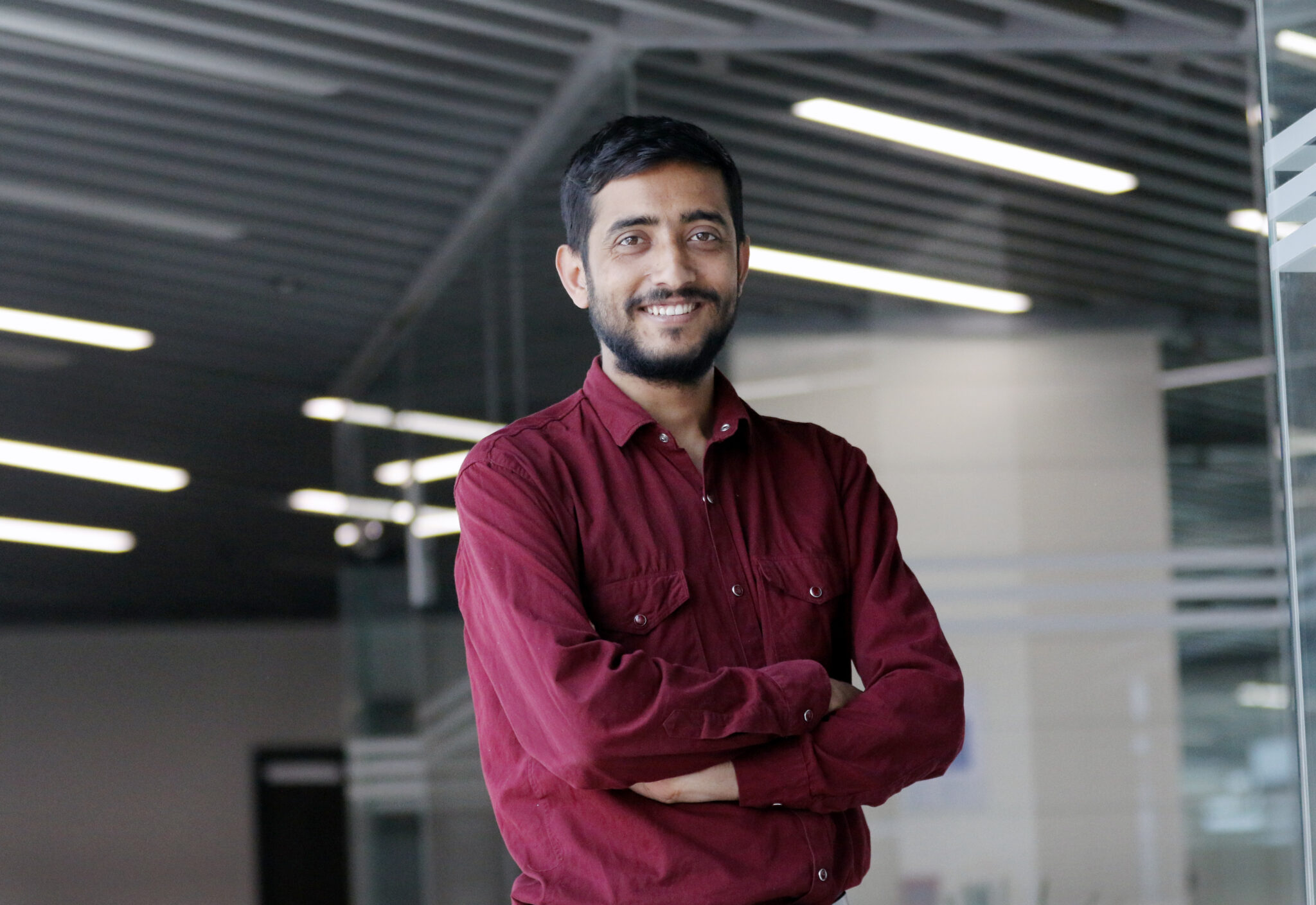 Gobinda Prasad Pokharel is a Science and Environment Journalist based in Nepal. He writes On Climate change, Biodiversity, Astrophysics, Plants, Wildlife, Science Policy, Waste, Water, wetlands, Birds, Energy, Research Institutions, Technology and Major Science Issues in Nepal. He's an Msc in Environment Science from Tribhuwan University.