Standouts from the Young Female Scientists Program
In recent decades, women from developing countries have gained momentum, defying all the odds and participating in scientific breakthroughs.
In systematically pursuing knowledge and innovation, STEM (Science, Technology, Engineering, and Mathematics) is a rich arena of observation, advancement, and technology. Seen as a male-centric discipline, STEM is a transformative domain attracting brilliant minds across the globe to discover and develop scientific wonders. Statistics reveal that women constitute 1/3rd of the workforce in STEM but are still underrepresented. STEM offers many opportunities for women, and it's time women embrace the promising prospects.
"Women face immense barriers in science and technology. And many developing countries lack the resources to train scientists for the highest academic level," said Shamika N. Sirimanne, UNCTAD's director for technology and logistics. In recent decades, women from developing countries have gained momentum, defying all the odds and participating in expanding scientific breakthroughs. Women associated with STEM have unprecedented capabilities and remarkable aptitude to drive the modern world forward.
Menatallah Elserafy
A member of the "Global Young Academy", a scientist, and a professor, Menatallah Elserafy is a force to be reckoned with. A researcher at the "Centre of Genomics" in Zuwail City of Science and Technology, Egypt, Menatallah's research focuses on DNA repair mechanisms. Utilizing yeast as a promising candidate to study DNA damage-associated diseases, her work excelled in genetics.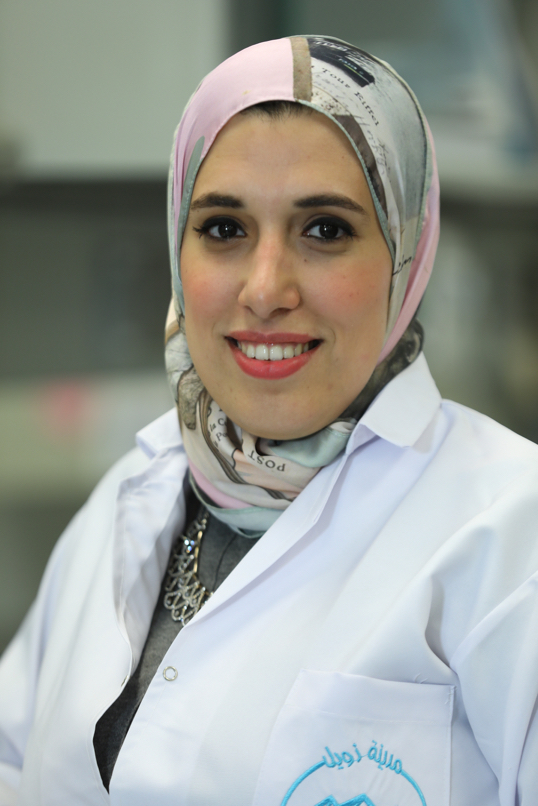 Her series of remarkable achievements include acquiring the "L'Oréal-UNESCO regional fellowship (Egypt)" and a levant for "Women in Science Program" in 2017. In 2019, she was recognized as one of the program's International Rising Talents for Africa and Arab regions. Her award got her invited to the second IP and Sciences training course for women scientists at the "World Intellectual Property Organization" in 2019.
She attributed the coveted "Zewail City Incentive Award in Scientific Research" (2022) attributing to her remarkable success in the scientific field. She was awarded the CRP-ICGEB Early Career Return Grant, joint ASRT-BA funded by The Egyptian Academy of Scientific Research and Technology and Bibliotheca Alexandrina (BA), and the Re-integration grant of the Egyptian Science and Technology Development (STDF).
Moreover, she has played her role as a member of the executive committee at the African Bioimaging Consortium (ABIC). COMSTECH nominated her to attend Germany's 68th Nobel Laureate Meeting focused on physiology and medicine. Her research has been published in renowned journals, including Cell Press, Nature, and Journal of Cell Biology.
She is associated with the African Academy of Sciences (AAS) and is a member of the Egyptian Young Academy of Sciences (EYAS). Despite facing circumstantial hurdles, such as the unavailability of chemicals and delays in securing funds, her unwavering determination and passion for research enabled her to adopt a multidisciplinary approach and maximize the available resources.
Fresthel Climacosa
Focused on disease control and prevention, Fresthel Climacosa (Philippines) made substantial contributions to the field of STEM. She holds the associate professor position in the Department of Medical Microbiology at the University of the Philippines. Fresthel is the first of its kind graduate of the country's only dual degree program: Doctor of Medicine –Doctor of Philosophy (MD-PhD) in Molecular Medicine.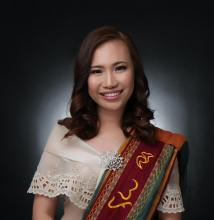 In 2018, she received both the Dr. Adolfo Belosillo Award for the Most Outstanding MD-PhD Graduate and the DOST-PCHRD's Most Outstanding MD-PhD Dissertation recognition for her study titled "Development and Characterization of Microbe-binding Peptides for Opsonization of Microbial Contaminants.".
Under the stewardship of Naoya Ohara from Okayama University, Ms Climacosa researched a recently identified mutation in a tuberculosis strain. This mutation was investigated for its effects on bacteria subjected to anti-tuberculosis medication. The hands-on experience gained through her experiments at Okayama University gave her the skills to initiate a research initiative in the Philippines aimed at disease prevention and control, especially for diseases such as tuberculosis.
At Okayama University, she participated in a summit organized by the Mycobacteria Study Group of Japan, where she engaged with venerated and emerging Japanese researchers, scientists, and scholars focused on mycobacteria. Reflecting on the experience, she highlighted the valuable chance it provided to establish connections with fellow attendees, paving the way for potential research partnerships down the line.
To strengthen her ties with Okayama University, she is venturing into ways she can send Filipino graduates as a part of research programs. Despite the obstacles encountered by women in STEM, she persisted in her efforts and motivated other women to follow suit.
Celestial Awardees of the OWSD-Elsevier Foundation Award
Striving to improve both climate change and food insecurity, these remarkable women have achieved exceptional success in their research endeavours, devising strategies to address the existing uncertainties. The 2022 and 2023 OWSD-Elsevier Foundation Award winners shine bright with their advanced work. Let's glimpse these brilliant luminaries and their contributions to STEM.
Myriam Mujawamariya
Thriving in climate action and environmental realms, Myriam Mujawamariya, a resilient force, lectures at Rwanda University's Biology department. She's a climate change mitigator, analyzing regional factors like soil erosion and tree variations for climate response. Myriam shapes strategies to counter evolving climate impacts in Rwanda, notably through the "Rwanda Tropical Elevation Experiment, Rwanda TREE project," evaluating tree species' physiological responses.
Securing grants (Belgian ARES, Rwanda National Council of Science and Technology, Swedish Sida), she expands biodiversity and environmental conservation awareness through community outreach. As an Association for Tropical Biology and Conservation member and a Research Associate at CoEB, her contributions qualify her for the OWSD-Elsevier Foundation award.
Abeer Ahmad Qaed Ahmad
Abeer Ahmed, an OWSD-Elsevier Foundation Award recipient (2022) from Al-Saeed University, Yemen, specializes in biological systems. Her impactful work tackles climate change, focusing on green enzymatic processes replacing harmful chemicals. She harnesses microbes for biomedical and environmental benefits, including extracellular vesicles' potential.
Abeer's research delves into microbial applications for enhanced carbon sequestration, soil quality, biomass conversion, and combatting multi-drug-resistant microorganisms. Her findings contribute significant insights.
The award fuels her journey, inspiring confidence and affirming her path. She shares, "During a crucial juncture in my scientific journey, the OWSD-Elsevier Foundation Award provided me with motivation and acknowledgement. This recognition will serve as a driving force, propelling me forward, and will also serve as a source of inspiration for aspiring young individuals who seek guidance from our experiences. The confidence instilled by this award has affirmed my alignment with the correct path, as it demonstrated that I am indeed progressing in the right direction."
Gawsia Wahidunnessa Chowdhury
With more than seventeen years of experience in her field of study and research, Gawsia Wahidunnessa is a formidable entity. She is engaged in research across six distinct domains, including heavy metal pollution, plastic pollution, fisheries as the source of plastic pollution, conservation education, and ecosystem engineering.
Examples of her project endeavours encompass Plastic pollution (Trophic transfer of MPs in the aquatic ecosystems of Sundarbans mangrove ecosystem, Bangladesh), Sustainable fisheries resources, Plastic pollution solution: Gender & ALDFG, Plastic pollution (Fish and Plastics) and National Geographic Society's Sea to Sources: Ganga Expedition. Her projects link the changes in environmental features and their correlation to climate change.
Apart from this, she educates the fishing communities on how they can maximize, reuse, and recycle equipment such as Nylon fishing nets into value-added products. The awareness and research contribute to environmental well-being and generate income for the residents.
Her awards (Commonwealth Scholarship and a Wildlife Conservation Society Fellowship (conservation education fellowship)) reflect her capabilities in STEM. Apart from her role as a board member for the global conservation group Wild Team, she holds membership in prominent international technical committees, including the Commission on Education and Communication and the Species Survival Commission under the International Union for Conservation of Nature.
She also participated as a team member in the National Geographic Society's 2019 Ganges Expedition called "Sea to Source." Currently, she is engrossed in working for threatened species and habitat conservation in Bangladesh.
Heddy Caleron
Heddy Calderon specialized in Astronomy, Space, and Earth Science. Teaching hydrology, hydrogeology, and groundwater modelling, she concentrates on exploring water resource alternatives for at-risk communities in the Central American Dry Corridor. Her work in sustainable water management across Central America has gained popularity. She currently serves as the Director of UNAN-Managua Institute of Geology and Geophysics.
Her research aims to facilitate the millions of people residing in the Central American Dry Corridor who face episodes of cyclic droughts. These droughts pose a potent threat to the region's food security and socio-economic conditions. To resolve this crisis, her current work targets the groundwater phenomenon and recharging in the area.
She shares her knowledge with her students and educates the communities she interacts with. Communities who have familiarity with the region, the water channels, and the surrounding environment greatly assist her in reaching her goals.
Ashani Ssavinda Ranathunga
Her efforts in converting industrial waste into man-made soil to enrich the ground make her stand out. Her approach to generating productivity from waste, making it environmentally friendly and usable, has made her worthy of the award. Presently, she is a lecturer at the Department of Civil Engineering (University of Moratuwa) and a research associate at Deep Earth Energy Laboratory (Monash University).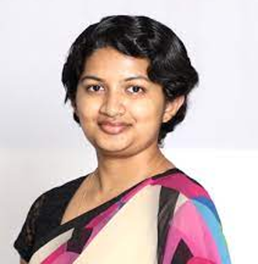 She has got everything from carbon dioxide capture, improved extraction of methane from coal beds, and geothermal power to eco-friendly wellbore materials, ground reinforcement for soft terrains, and hydraulic fracturing. She secured numerous accolades (Outstanding Research Performance – Merit Award, University of Moratuwa, Sri Lanka) and publications.
She is an Associate Member of the Institute of Engineers (Sri Lanka), a member of the International Society of Soil Mechanics and Geotechnical Engineering, the Society of Petroleum Engineers, and the Sri Lankan Geotechnical Society.
Dr Ranathunga expressed, "This award recognizes my contribution to the field of geo-environmental engineering and encourages me to follow my passion and inspire young women in developing countries to take the initiative to work for the advancement of science, irrespective of their circumstances,"
Flor de Mayo Gonzalez Miranda
Dr. González Miranda is an Engineering Sciences major whose research revolves around finding ways a variety of grass reduces landscape occurrence in the vulnerable areas of Guatemala. Her research employs several techniques, such as soil tests and X-ray diffraction. Understanding the grass's physical and mechanical aspects and properties and connecting it to climate change is an impressive triumph.
She expressed her gratitude for receiving the award, saying, "This award allows me to say that all living organisms are a system that must follow its natural evolution. It also gives me back my voice to tell politicians that corruption takes away human development and pushes the great masses to emigrate. It expresses my urgency to legislate on measures to protect the environment: that these laws are not dead words."
We must have perseverance and, above all, confidence in ourselves. We must believe that we are gifted with something, and that thing must be attained – Marie Curie
References:
Also, Read: Sania Alam— The Super Learning Queen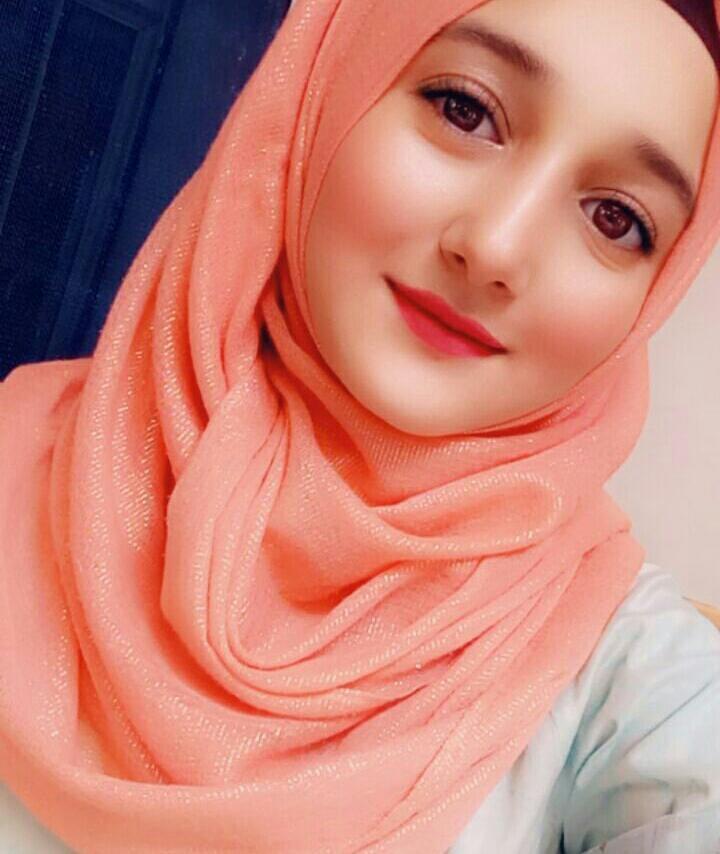 Maira Masood is a BS Biosciences student at NUST, Pakistan. She aspires to be a geneticist and wants to play an active part in spreading scientific awareness through writings.