An open Anthropological discourse with Dr. Abid Chaudhry
We must redefine our academic culture to be less complicated and connect anthropology and other social sciences relevant to people.
Undergoing the possible broadest approaches to understand the vastly different characteristics of human behaviors and experiences as wholesome. The entire process of being 'human' is studied in Anthropology. Anthropologists study the oldest pasts through archaeological facts to see how human societies have lived for thousands of years and how they have interacted with the natural world.
To get a deeper understanding of the subject matter, we talked with renowned Pakistani Anthropologist; Dr. Prof. Abid Ghafoor Chaudhry. He has more than 25 years of expertise as an Anthropologist in Research and Academia. Dr. Abid has three masters' in Anthropology, Political Science & International Relations.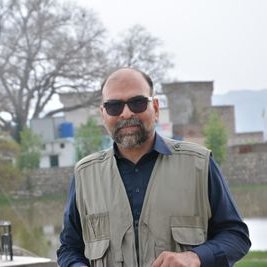 Entering his room made me realize how closely he mentors his students, as he was frankly discussing societal topics with one of his students, which I found rare these days. He completed his Ph.D. from Quaid E Azam University, Islamabad. He's a proud zealot of John Locke's "Inductive Reasoning Methods", and a beautiful portrait of John Locke hangs in his office at the Pir Mehr Ali Shah Agriculture Arid University – Rawalpindi, where he currently serves as the Chairman of the Department of the Anthropology.
Following are the excerpts of this highly informative and intriguing conversation with Dr. Abid.
Did anyone inspire you to become an anthropologist?
Dr. Abid: Well, in my youth at the QAU, I wanted a broader and global approach to thinking, reinventing, and grasping the world's issues. So, I undertook Anthropology as an international and timelessly historical approach to understanding human society and its structure, where I can have a deeper understanding of how humans have been throughout history, since the prehistoric times, when humans started to use stones when they initially learned how to grow food- till today, when we have the foremost technological advancements, and the globe is changing, as of every moment. So, I became an Anthropologist to absorb things on a comprehensive and inclusive scale.
What is the most valuable anthropological work that you have done so far?
Dr. Abid: Well, working within the field is always an enthusiastic opportunity for me. I have learned a lot of historical heritage truths that our region has to offer. Fortunately, I have the opportunity to work with the Government of Pakistan, the Punjab Government, the Survey of Pakistan, Lok Virsa, the United Nations, and many diverse platforms.
Mostly, my work has been in political anthropology, where I have learned the significance of agriculture and politics being undertaken in our enriched civilization. I'm referring to the indigenous knowledge system we have acquired, created, and secured.
I have been inspired mostly by studying Jirga/ Panchayat System, where they have developed the community and family system throughout the centuries, people lived and prospered for so long, and the rights have been distributed towards the grassroots. How people linked with an agriculture-based economy for most of the modern historical period, has numerous connections with their lives politically and in form of justice, population management, and the hierarchies it had.
This has contributed to our self-sufficiency regarding food security, residential system, and overall livelihoods, which are the threats to today's civilizations. So, summing up, I believe if managed and covered up properly through legislation and acknowledgment, this can help Pakistan claim its future development and growth as a nation from micro to overall national scale. I have done numerous papers with colleagues to highlight the solutions and advantages of this system for decades that we have enjoyed as a region for centuries.
How could we boost public interest in anthropology in Pakistan?
Dr. Abid: Well, this is one of the foremost questions I always ask my faculty and colleagues. I believe there are two most critical counterproductive problems in this regard. First, as social scientists, we have not successfully made our work very appealing or communicative. We must find ways to outreach the general public and address all kinds of audiences.
We should redefine our academic culture to be less complicated and connect anthropology and other social sciences relevant to people. Secondly, social sciences must be included in other disciplines, such as pure sciences, engineering, and technologies. This is time to initiate interdisciplinary studies, everything remains in harmony with diverse connections, and eventually, we might be able to increase the public interest and concern.
What does our anthropological history suggest? What can we gain through knowing it?
Dr. Abid: I have studied that we are the inheritors of great civilizations historically, we have had our own culture for thousands of years, and the "Indigenous Knowledge System" has benefited and supported our lives in applications of agriculture, housing, and family system. We have had self-sufficiency and as well exportation potential in history.
Our country has Indus Valley Civilization, Gandhara, Mehrgarh and so on. This is our heritage; we developed one of the most advanced systems of farming, irrigation and even modern cities in form of Mohenjo Daro, where our ancestors had planned urban cities thousands of years ago. What I learned is that we must have to develop and continue a connection with our heritage and history; in this way, we will be able to be self-sufficient and self-indulgent.
For a better future, what is more critical: New philosophy of life & Society and morals or new technologies and scientific solutions?
Dr. Abid: This was one of the critical questions. I believe that we in academia/research must start asking today because we are responsible for shaping the country's narrative as social scientists and intellectuals. I believe the time has come to welcome "Human Sciences & Cultural Studies" together; the students and people must possess philosophical thinking and the urge to question what's wrong and right morally while being able to find modern scientific methods at their dispense to use and embed for leading the progression and direction of our society.
I always advise my students to undertake a few courses in pure sciences. One of the other things that I remember anthropologically, there were two methods of logic being developed in earlier times, the "Deduction and Induction", but the deduction remains popular today, from my perspective of social sciences, I believe we should be inclusive of both narratives, we must learn to see both sides and seek the overall picture, when questioning a phenomenon in life.
COVID-19 presents the potential for people and groups to become exposed to harm in new ways. How do you think that the pandemic has changed our lives?
Dr. Abid: Yes, COVID has certainly impacted our lives to a massive turnout. Thousands of people died after it spread, and many lost their jobs. Subsequently, we also relied on data to counter this catastrophe; we went to undergo "Smart-Lockdowns" and became one of the top countries globally to tackle the impact of the pandemic. On the other hand, I believe that we have reached a higher level of comfort and convenience while including technologies in our lives, especially the online methods that have been boosted since the pandemic.
We can reach millions through social media. We can deliver distance learning programs to students sittings anywhere in the world. We have seen services such as Foodpanda, Bykea and others transforming our daily lives. We have services to call and use in our pockets through cell phones. We are saving our time and fuel by working from home, the human lives have improved to quite an extent, I have observed, through digitalization. So, there are both consequences in this matter. Indeed, we also have to develop our healthcare system for convenience.
Political anthropology examines and compares the diverse systems of social control. What do you think about the power structure in Pakistani society?
Dr. Abid. Power structures/hierarchies have been very complex in Pakistan since its creation. Today, Pakistan is divided into various power divisions. At first, we have federal and then provincial levels. But, in addition, we have four further administrative segments; i-e, divisions, districts, tehsil and union councils. I think the strengthening of the Local Government System, I believe, will help bring all civic facilities to the doorsteps of local communities.
Like the traditional "Panchayat System", the local government system is the relevant forum where local issues and legal matters can be solved and accessible to every citizen. To me, the development of Pakistan means strengthened local communities so they could be free to plan and implement locally conceived remedies for problems the communities face. Devolution of Power shall help allow people to witness development on a sustainable basis.
Also Read: Anthropology turns to Progressive Politics in Pakistan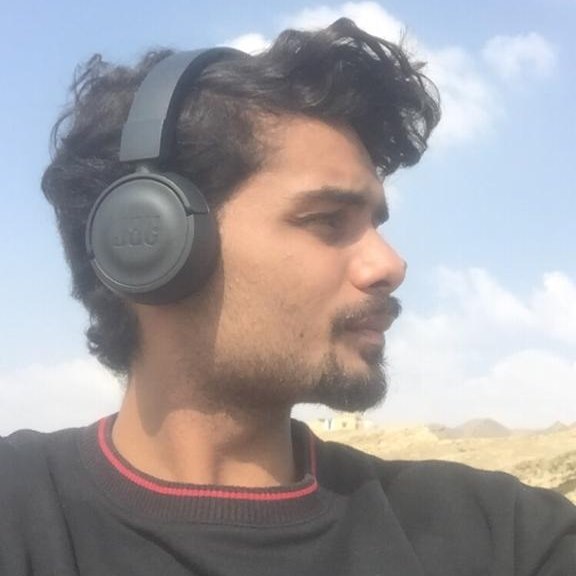 I am a Writer and Science Communicator at Scientia Magazine, who also lectures and audits – Aviation/Aeronautical Engineering at ATH – IST. My interests in studies are Aviation, Data-Driven Astronomy/Astrophysics, Environment, and other Space Sciences.